The Singapore cheongsam maker who dresses dignitaries, socialites, celebrities
Goh Lai Chan's modern take on the traditional qipao has also been attracting a younger fashionable set.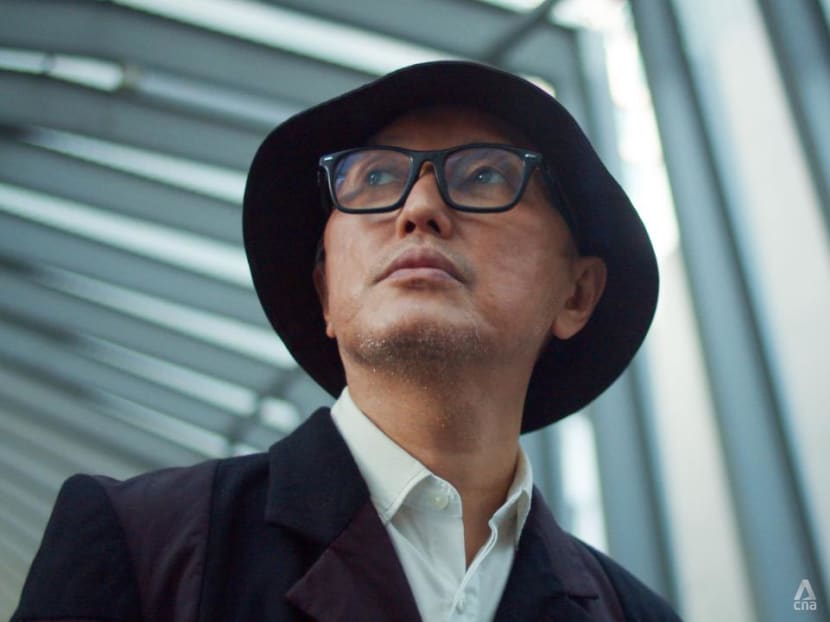 The traditional cheongsam is enjoying a renaissance in Singapore, thanks in no small part to fashion designers like couturier Goh Lai Chan.
His eponymous boutique is well-known for its gowns and especially, its modern renditions of the cheongsam, or qipao, as it is known in Mandarin. The traditionally loose-fitting robe was first worn by women in the Qing dynasty. Its figure-hugging version was popularised in Shanghai in the 1920s and it evolved into a fashionable garment after that.
"I see a lot of women trying to wear qipaos now," Goh observed. "It should not be a costume that you wear only for one occasion. I try to make it more contemporary so that you can pair it with sneakers and mix it with jeans. It reaches out to the younger generation so that they don't feel like they are wearing old-fashioned clothes."
Goh, who has dressed international public figures and created costumes for films, musicals and theatre, has developed a unique and practical style that resonates with the modern woman. His cheongsams are figure-hugging yet not so tight that they restrict movement. He achieves that by using a bias cut, a western technique where fabrics are draped and cut diagonally, which helps to sculpt a woman's silhouette while making it comfortable for the wearer.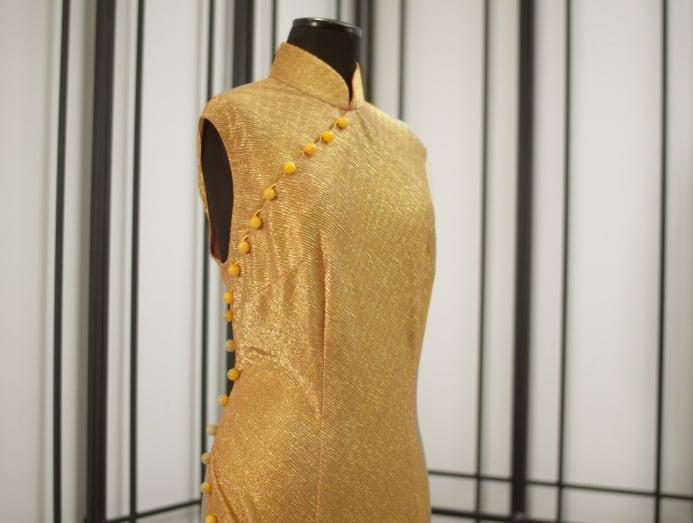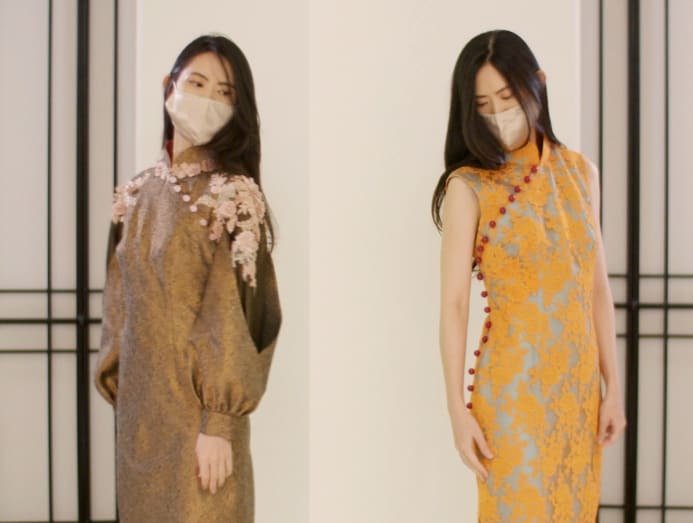 "My modern clothes must be comfortable so that they can drive, run around, go grocery shopping, pick up the kids and such," said Goh, who feels that it is important to reach out to both younger and older customers because there are very few traditional clothes like the qipao.
Self-taught couturier Goh Lai Chan made his first cheongsam at just 14 years old. Today, he dresses international public figures, including dignitaries, socialites and celebrities.
At the same time, Goh feels that the style of a traditional garment must adapt to the times to survive for the future, whether it is the colour, fabric and proportions or making the cheongsam length more contemporary.
For example, a distinct Lai Chan style is the use of gemstones such as quartz and turquoise for the 18 buttons at the side of a qipao, inspired by the jade buttons found on the imperial garments of Chinese emperors.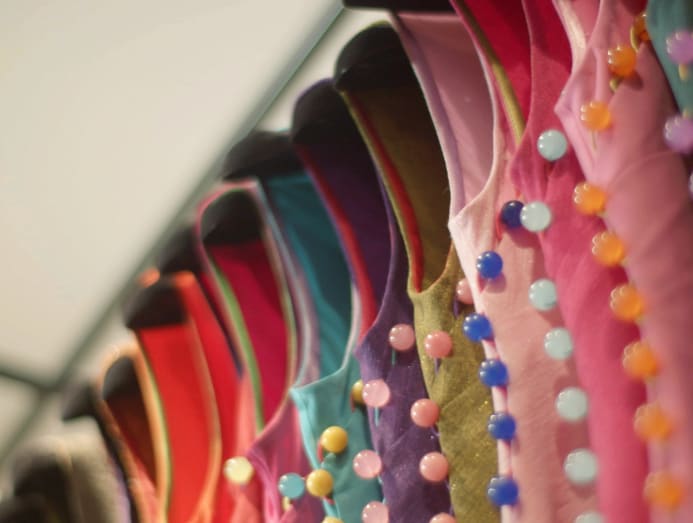 Goh also creates capes for customers who want to look more dressed up. He explained: "They can wear it with double collars inside which the Chinese used to do in the olden times. You can also style it with collared qipaos and the cape without the collar."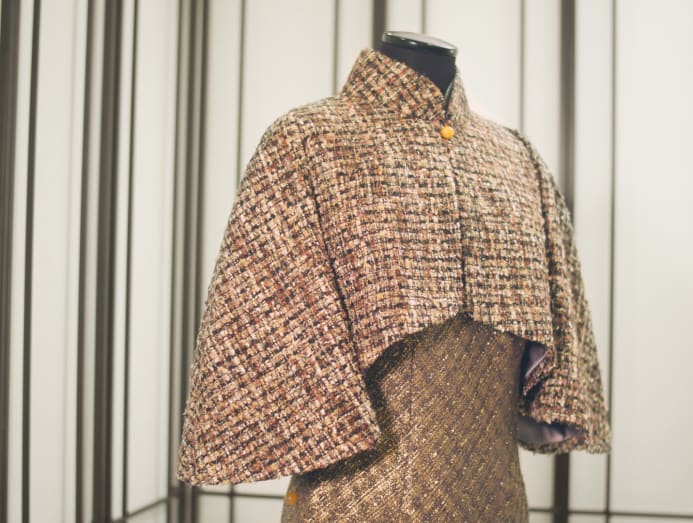 One of Goh's pieces for Singapore Fashion Week 2017 inspired a customer to tailor her wedding dress with him. They decided on a clean floral style where a mandarin collar is complemented by details such as French lace, trimmings, beadings and flowers incorporated into the silhouette.
Goh was just 14 years old when he made his first cheongsam, a very traditional piece with eight buttons and trimmings, for his mother. In the 90s, his younger brother, Eddie, left his full-time job in metalwork to join him in his boutique. Since then, they have been working side by side for over 20 years to craft stunning one-of-a-kind pieces. While Goh designs the cheongsams, his brother works on the embroidery and other intricate details.
"He always gives me strange and difficult ideas and I will say, 'How can this be done?'" said the younger Goh. "I will definitely find a way to do it because in the end, it really can be done. That is why I admire him. It is just up to how you go about doing it."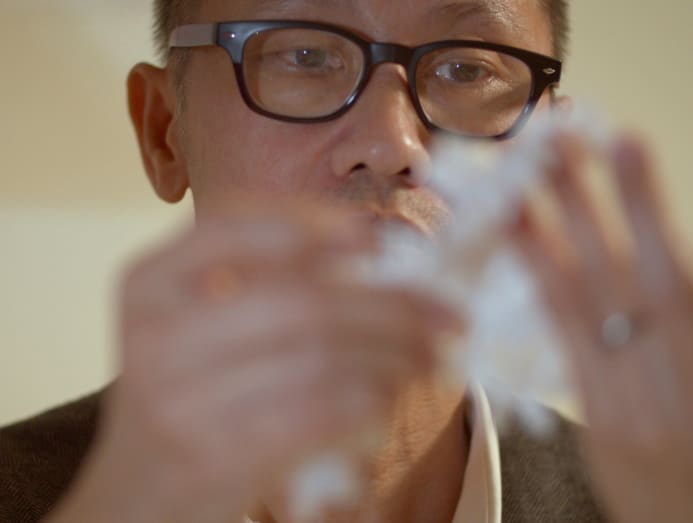 Challenging ideas aside, there is much affection between the two siblings, who are number 13 and number 15 respectively in a close-knit family of 15 children. Goh's parents were very supportive of his ambition to be a designer, and he has always cherished the close family bonds, foregoing an opportunity to study fashion overseas lest he didn't want to return to Singapore after that. Even now, he spends a lot of time with Eddie's family, where they'd eat together and Goh would play with his niece and nephew.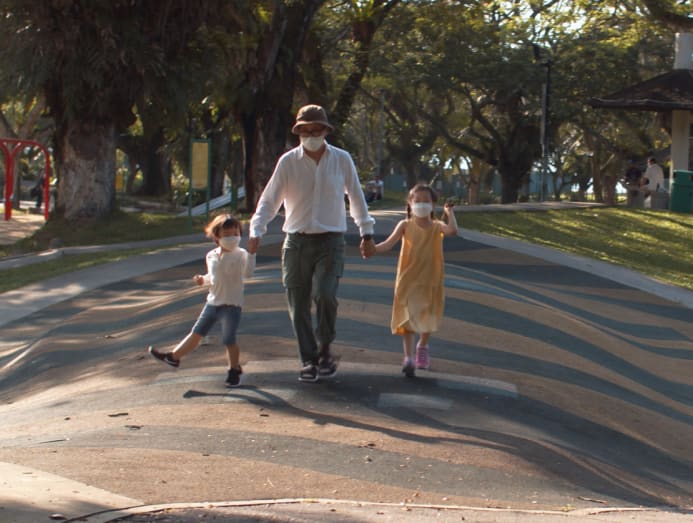 Goh opened his first boutique in the 80s at the now-defunct Liang Court shopping mall, where he sold cheongsams and evening wear. In 1991, he moved to Raffles Hotel where he stayed for 25 years before re-locating to Paragon, which is along Singapore's main shopping belt.
Besides the cheongsam, Goh has also designed a "man-pao", his personal take on the changshan, a traditional long tunic for men.
"It can pair with whatever you want. I would pair it with full suits but my brother, Eddie, wears it with his pants and pairs it with his leather boots," he shared.
Goh hopes that the Chinese qipao would be relevant and wearable even beyond his lifetime.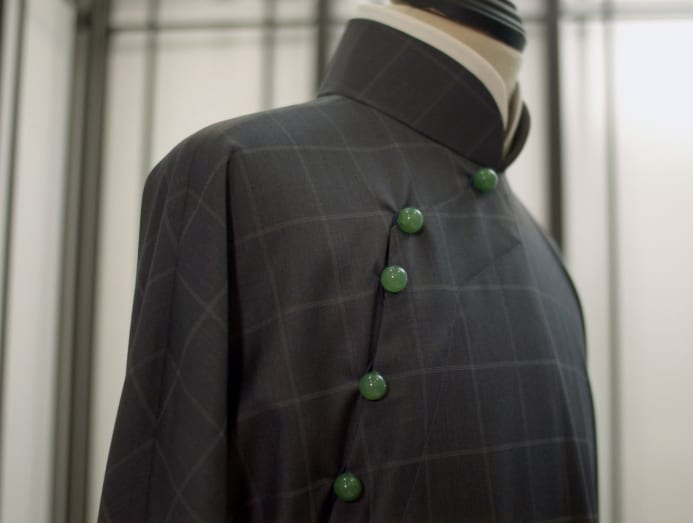 "I'm trying to look for people from the next generation who are interested to design, not just with computers, they must also be able to think and draw with their hands. This needs to be something that touches their souls and that they can feel with their fingers as well; they have to use their hearts.
"Design is no longer just about fashion, it is also about connecting our past and future."
Adapted from the series Remarkable Living (Season 4). Watch full episodes on CNA, every Sunday at 8.30pm.