This onsen spa in northwest Japan might just convince you to go glamping on your next holiday
Located in scenic Niigata, the Kengo Kuma-designed spa getaway by Japanese outdoor lifestyle brand Snow Peak is one to add to your bucket list.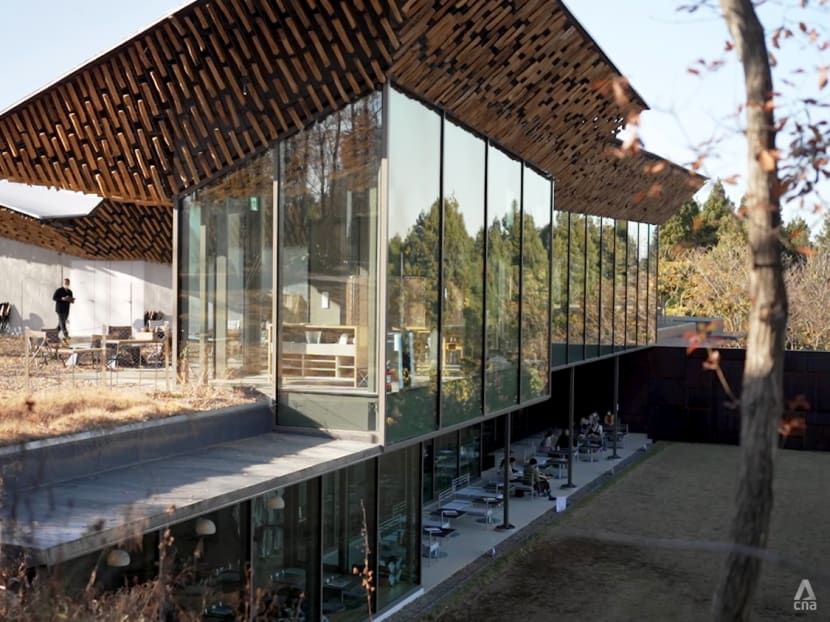 Outdoor enthusiasts may have heard of Japanese lifestyle brand Snow Peak, which is known for its stylish selection of technical clothing and gear to elevate one's time spent communing with nature.
But did you know that in Niigata in northwest Japan, where the brand's headquarters are located, Snow Peak has even built a beautiful retreat for guests to live their best luxe life in the great outdoors?
Famed for its stunning mountains and abundant natural landscape, the Hakuba Happo-one Snow Resort, a collection of villas, restaurants and mobile homes, are cocooned within the lush forests to offer guests an all-encompassing escape from the madding world. The latest addition to this estate is the Field Suite Spa, which was built by world-renowned architect Kengo Kuma.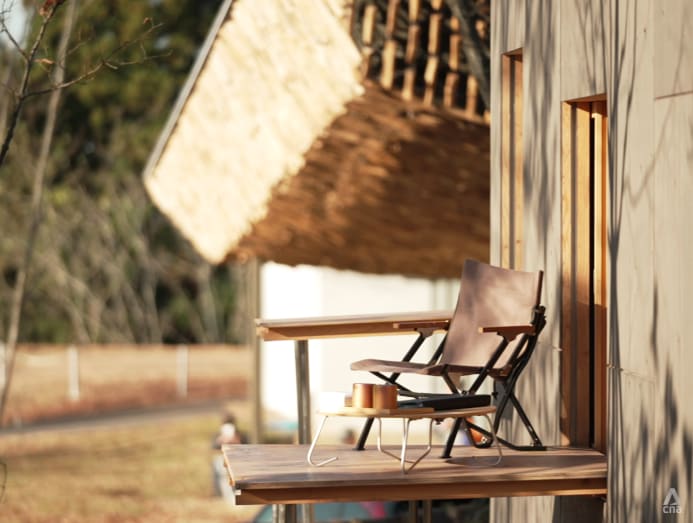 Situated around a natural hot spring, Kuma's masterpiece showcases the key hallmarks of his design language, such as the use of natural materials and reflecting the beauty of the surrounding landscape in his creations. It is strategically positioned to showcase the jaw-dropping panoramic view of Mount Awagatake, one of the 300 famous mountains in Japan.
"Unlike hotels, when you stay here, the rooms have a 360-degree panoramic view, so it is like time has stopped for you, while you are in the middle of a forest," said general manager Masanobu Chin.
"The spa is entirely made of glass. This provides various views where you are constantly confronted by nature. I think being in contact with nature is something that we cannot experience in the city ‒ it allows us to experience a richness of time and spirit."
In a nod to the camping lifestyle, the roofs are built from some 15,000 pieces of firewood in a silhouette that resembles the mountain ridgeline. Red clay from the area is also used to coat the walls of the building. To further eliminate distraction and unnecessary noise, there are no televisions provided here, so take the opportunity to fully disconnect and appreciate the sounds of nature instead.
The spa, situated in the countryside of Sanjo City and a 60-minute drive from Niigata, is part of a larger campsite that draws more than 30,000 campers every year.
"Even though it is understandable for tired campers to head home without taking a bath, at this sanctuary, you will be able to enjoy a hot spring bath after camping, which we believe provides a better environment to not only refresh your mind but also your body," said Chin.
He added: "When I first arrived, I was overwhelmed by the natural beauty of this place as the richness of nature makes it very special. To the campers, this is a sacred place ‒ being able to camp in such an environment not only showcases their status, but also their worth."
Camping enthusiast Wataru Nishimura agreed with Chin's sentiments, noting that the camaraderie of Snow Peak's guests makes this destination worth travelling to. "This field is vast but the people will gather together after coming here and it becomes lively, and that is very exciting," he said.
For a different glamping experience ‒ or if you simply do not wish to worry about setting up your own tent ­ there are also jyubako or mobile homes on the site.
The layout and design of the jyubako were conceptualised to complement nature in natural tones and feature large windows to maximise the view of the surroundings while seamlessly integrating the indoors and outdoors.
Each cabin is also outfitted with a full-sized bed, indoor seating area, pegboard organiser to keep belongings well organised and even opens up to create a deck for guests to relax at."Though the rooms are less than 20 square metres, but upon staying here, you would actually agree and think that it was very spacious instead," said Chin.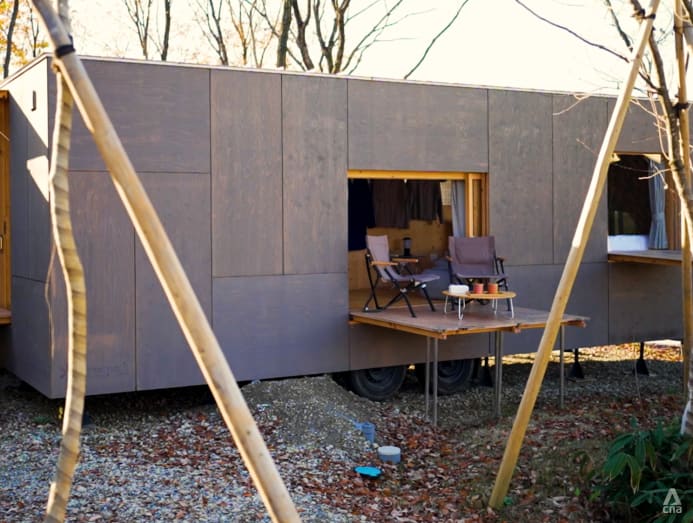 At the destination's restaurant Seppo, head chef Kazushige Domon aims to showcase the ethos of fostering a closer connection with the natural world through his cuisine too. He sources ingredients from local producers so guests may benefit from the nutrient rich produce which is lovingly nourished by the clear spring waters of Mount Awagatake.
"We serve food that expresses the nature of Shitada district," said chef Domon. "We visited the producers in Sanjo City and talked to them about their methods of growing and the details that they paid attention to during the farming process. The inspiration and the emotions of the producers are what we express through our dishes."
The menu is constantly changing, depending on the finest seasonal produce he can procure to offer guests a taste of the best in the region. For instance, in autumn, seasonal dishes may include female crab with chrysanthemum and clams or Sado Island beef with local vegetables.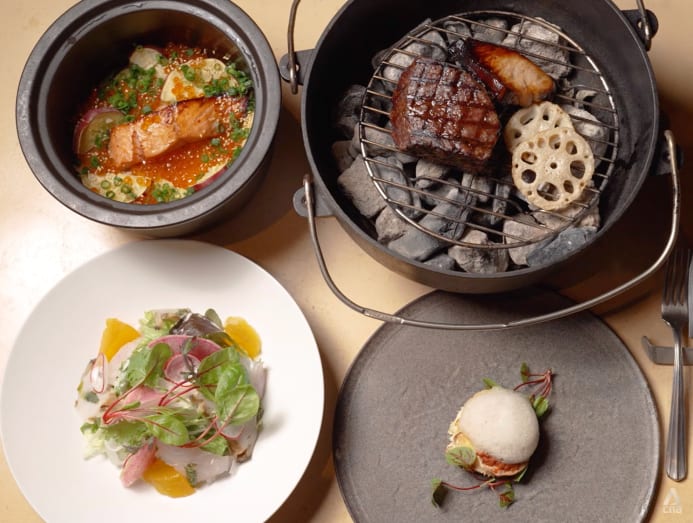 "Rather than just experiencing the cuisine through eating, using the whole body and five senses to be immersed in nature is the one thing that I believe leads to a calm heart. This is the first step towards restoring one's sense of humanity," said Domon.
Indeed, after spending some time in the beautiful wilderness of Niigata, it is common for guests to feel revitalised, happier and more connected with themselves and others.
Famed for its stunning mountains and abundant natural landscape, the Hakuba Happo-one Snow Resort Snow Peak resort, a collection of villas, restaurants and mobile homes are cocooned within the lush forests to offer guests an all-encompassing escape from the madding world. And its latest addition to this estate ‒ the Field Suite Spa ‒ is situated around a natural hot spring.
"There is a way of thinking that by being in contact with the abundance of nature, people can connect with each other and return to the way human beings should be," said Chin. "This is the place where you can feel all the four seasons. The intensity really comes across. Nature's scariness, strength and beauty ‒ you can really feel it all here."