Meet the man who owns a collection of more than 1,400 designer chairs
Japanese chair collector and researcher Noritsugu Oda has spent his lifetime amassing a sizeable collection of rare and collectible 20th century vintage chairs.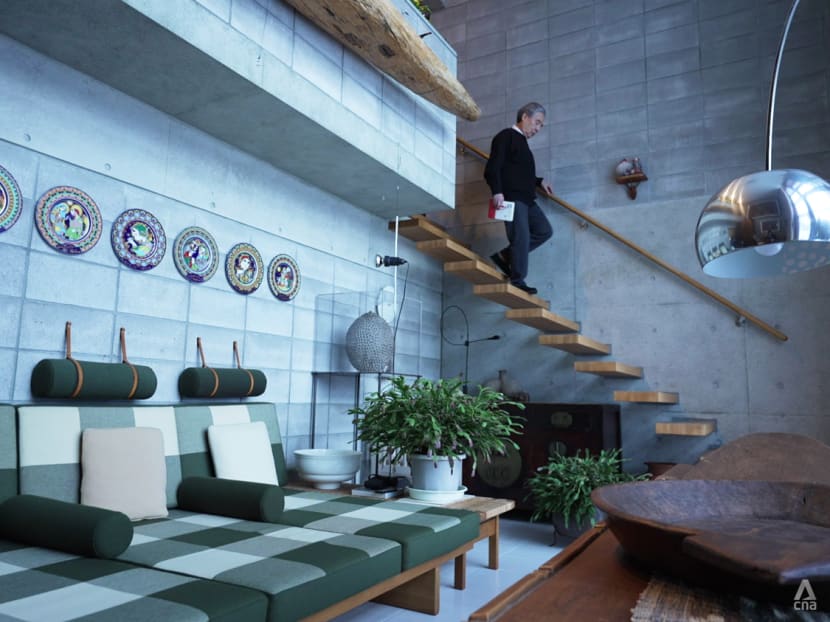 Japanese chair collector Noritsugu Oda loves his vintage chair collection so much he has about 50 designer chairs within his own home. But that barely scratches the surface.
The chair researcher, who is professor emeritus of Tokai University in Japan, has one of the world's most impressive collections of 20th century vintage chairs that total up to more than 1,400 items.
"Chairs represent social status, so the top person of the organisation is called the 'Chairman'. I did not really have the desire to get promoted in an organisation so, I was partly seeking social status by owning those 'status' chairs," he quipped.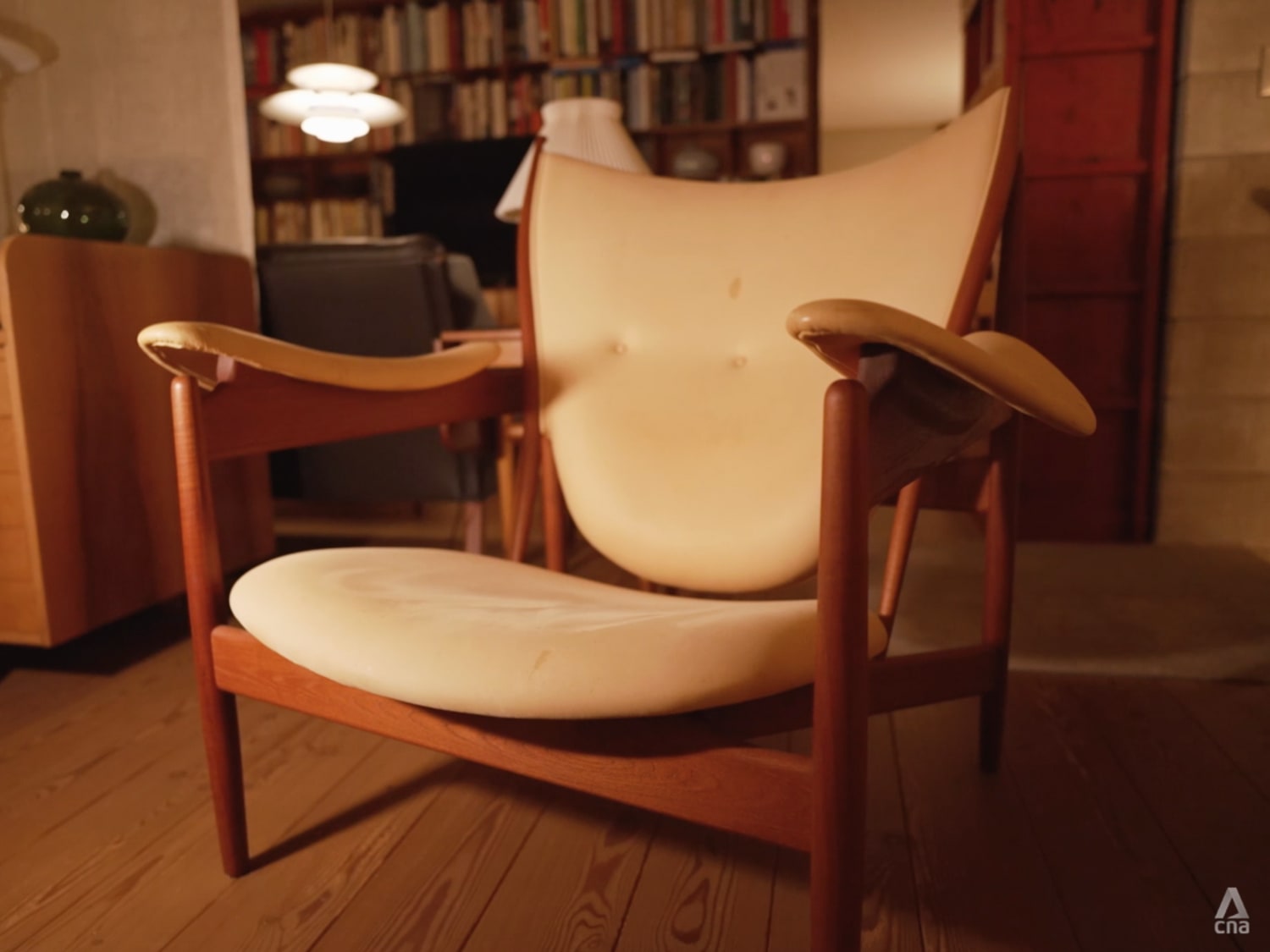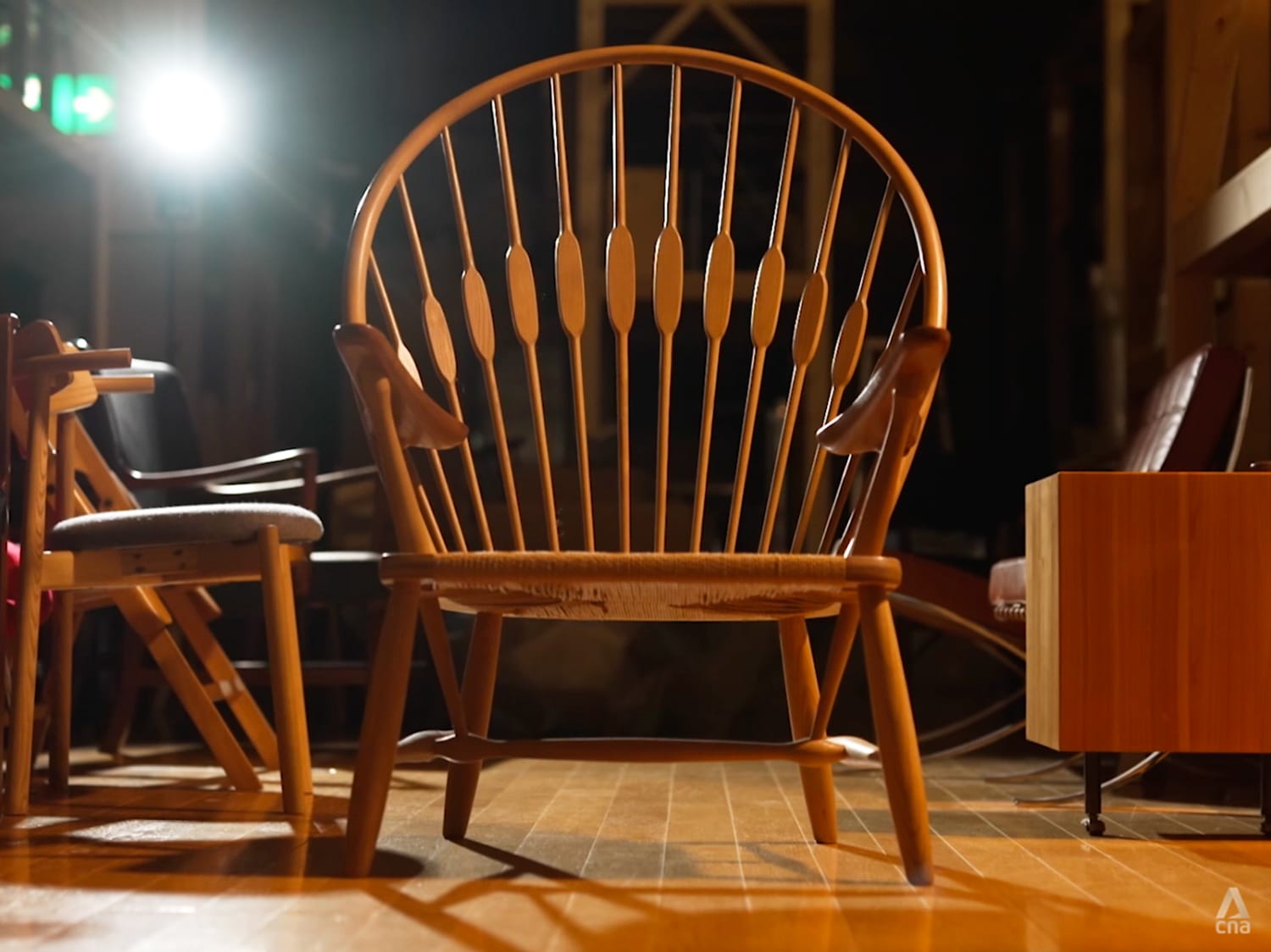 His collection, which mostly comprises European designs ‒ particularly those hailing from Denmark ‒ includes many rare and one-of-a-kind pieces from revered designers such as Finn Juhl, Arne Jacobsen and Hans J. Wegner.
For example, he has an easy chair by Ib Kofod-Larsen dating back to 1949. Made of Brazilian rosewood, it is the last one of its type that still exists today. Another unique piece is a 1970 two-seat sofa by Juhl that was made only as a prototype as it has screw holes filled using cow bones ‒ a technique that was so costly that it never went into commercial production.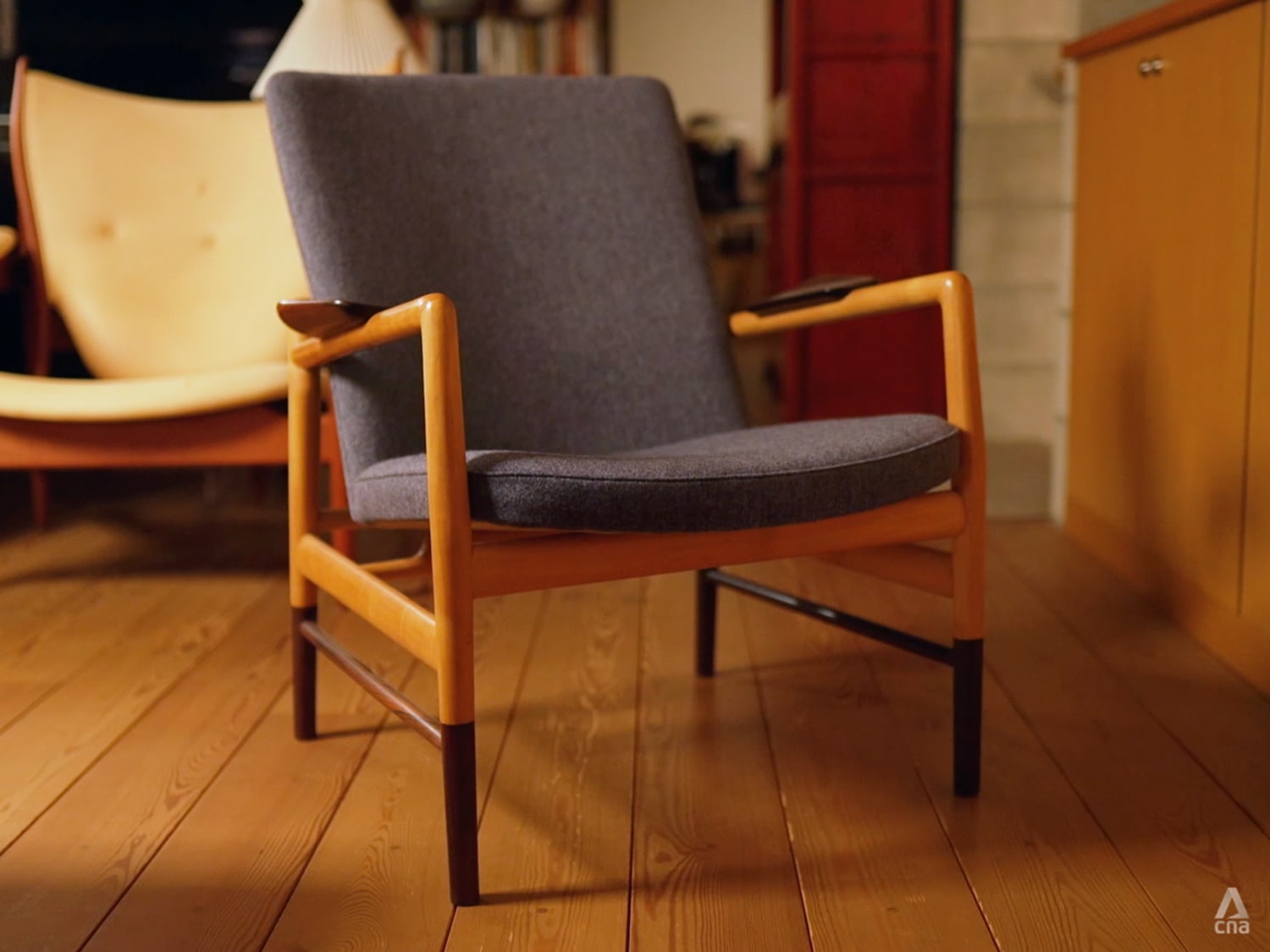 "The reason why I was attracted to chairs is because it is one of the closest equipment to humans. From the moment we wake up until we go to bed, humans spend most of the time sitting on chairs. There is an inseparable relationship between the human being and the chair," he explained of his lifelong passion for chairs.
After graduating from the Osaka University of Arts, he began working as a graphic designer at an advertising unit of a department store. It was during that time that he began browsing European interior design magazines and quickly noticed that there was one chair in particular that was constantly featured in photograph spreads ‒ the LC4 by Le Corbusier. "Because of that chair, I spiralled into the 'Hell of chairs'," he said.
This iconic design of the 20th century, which elegantly balances both form and function, became his first designer chair purchase in 1972 even though he could not quite afford it at that time. "LC4 was 300,000 yen (about S$3,000) in those days and my salary was around 40,000 yen (about S$400) so it did not add up at all. But I paid it through instalments," he recalled. "I believe that chair became one of my main motivations to work hard."
At the beginning of his collecting journey, he displayed a preference for fancy Italian chairs with their unique designs. But as he progressed, he began to gravitate towards Northern European furniture, particularly chairs from Danish designers including Wegner and Juhl for their use of good materials and sophisticated skills.
He said: "In Nordic design, humans play a central role and designers and manufacturers think of the furniture design based on how it is being used by people. Danish furniture used to have the world's highest standard during the 1950s and 1960s."
He currently owns over 700 Danish chairs including some ultra-rare pieces like The Chair by Hans J. Wegner. Widely considered the most beautiful chair in the world, the one in his collection is one of the two prototypes manufactured in 1949. He also owns the 1949 Chieftain chair by Finn Juhl, which is made of Brazilian rosewood and is the mid-century designer's most famous design.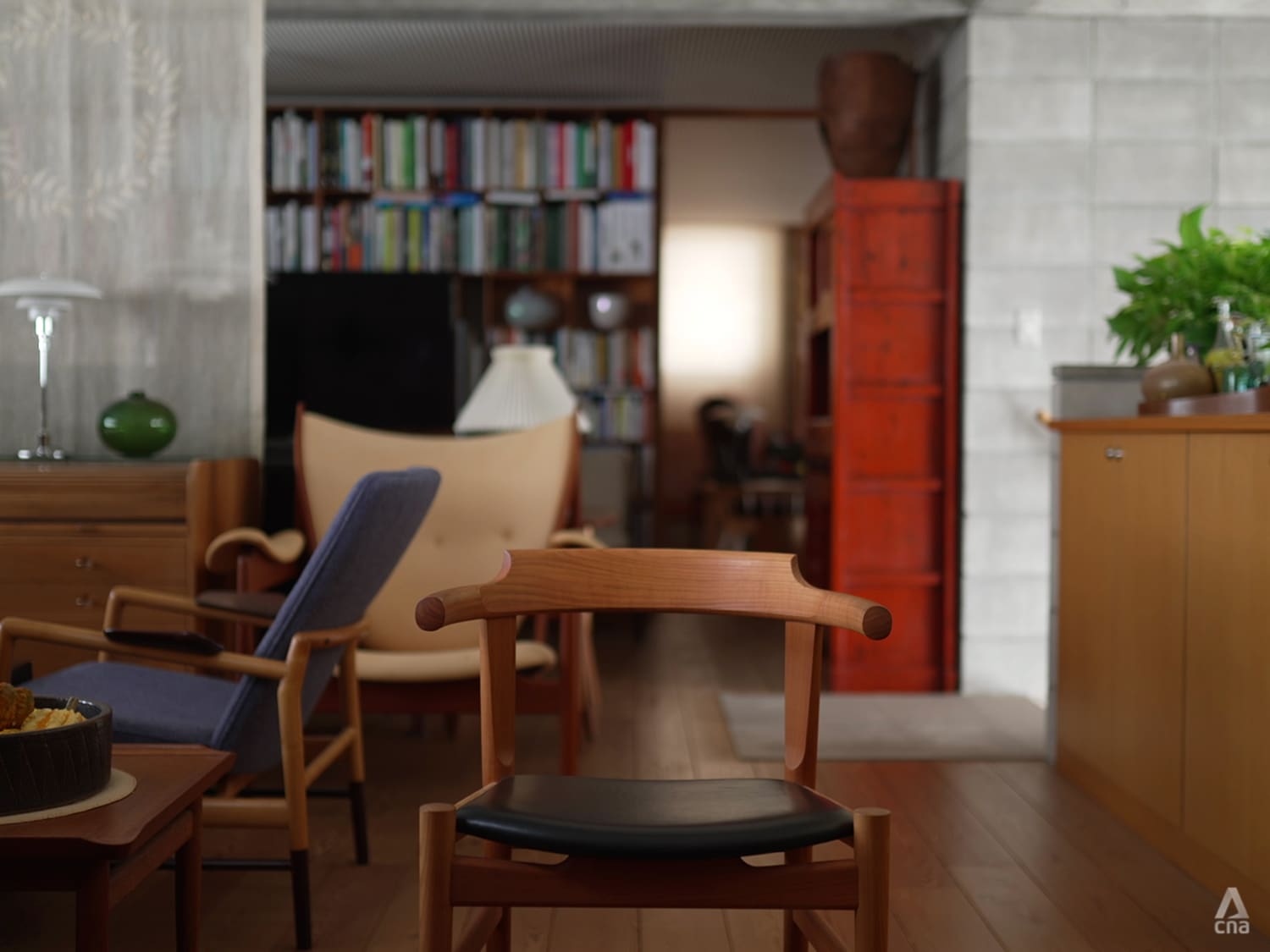 Eventually, his hobby began to cause a strain on his finances and relationships with his loved ones. To fund his collection, he would take on multiple jobs instead of spending time with his young children, which caused some troubles with his wife, he acknowledged.
He also ran out of space to display his chairs. "Not only did I leave them at my parents-in-law's house, I had also sent some of them to my friends' houses. It started to dawn on me when I realised I was causing trouble to others with my own hobby," he revealed.
"It was then that I decided to stop amassing chairs as a collector, because it was nothing more than self-satisfaction."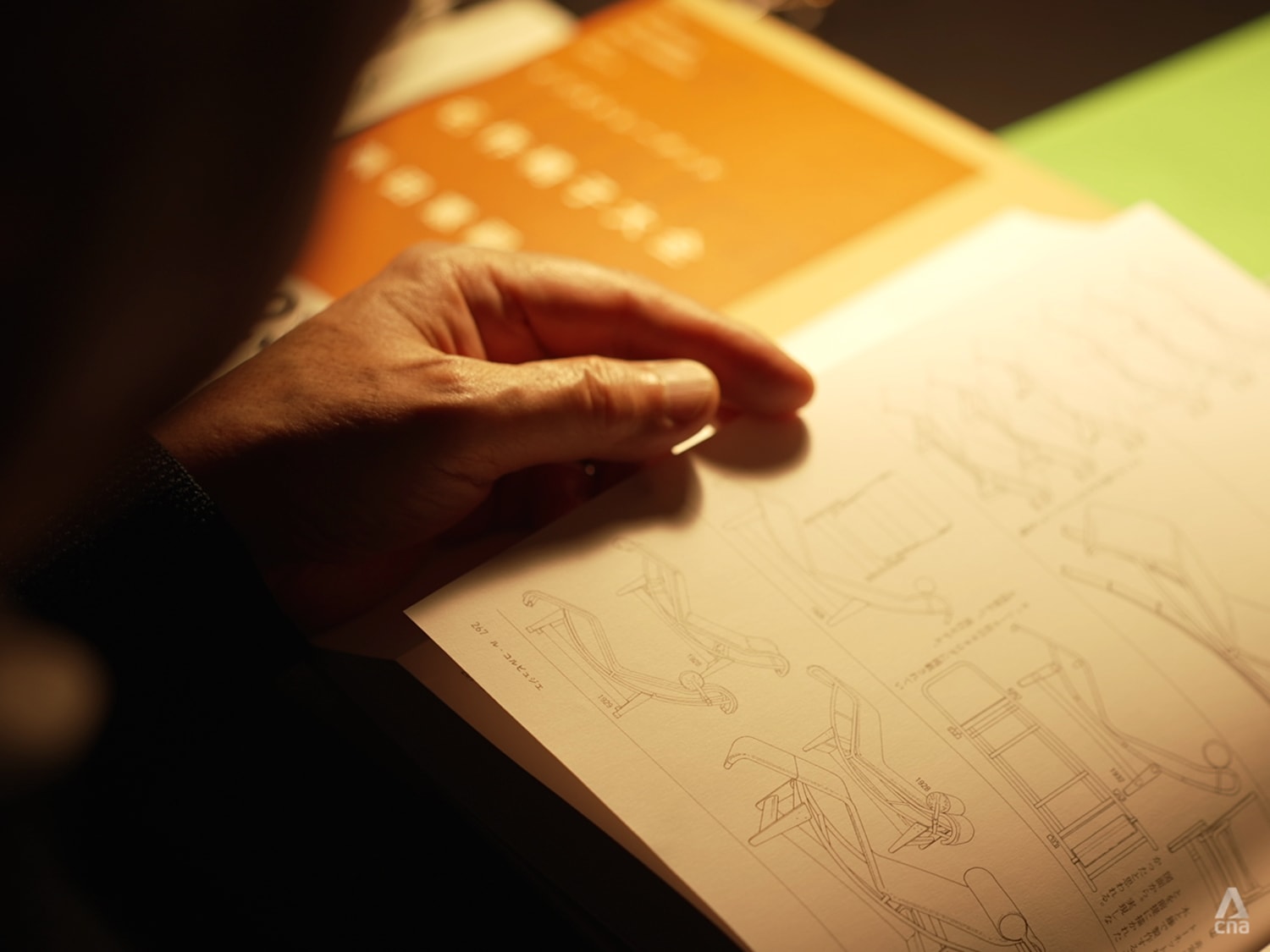 So, he made the decision to become a researcher focusing on 20th century product design, with the aim of preserving iconic designs and educating the public about good design. "It lit a fire and the sense of duty grew within me to want to preserve these designs and leave a trace of them in history," he said. 
Interestingly, this was also when his collection of masterpieces began growing even more sizable. Besides purchasing chairs as investments, he would also receive rare pieces with awards for outstanding research work or as gifts by designers he befriended while conducting research.
Today, he is not only the author of multiple books on chairs, he also has a permanent chair exhibition at the Higashikawa Cultural Exchange Department in Hokkaido. His goal is to build the first design museum in Japan and is currently working with the municipal government of Higashikawa Town to turn this dream into a reality. 
His collection, which mostly comprises European designs ‒ particularly those hailing from Denmark ‒ includes many rare and one-of-a-kind pieces from revered designers such as Finn Juhl, Arne Jacobsen and Hans J Wegner.
"Chairs are one of the most difficult pieces of furniture to design. This is because if there are 100 people, their physique and how they sit differ in 100 ways. No matter how the users sit, chairs must be able to bear their weight. At the same time, a chair design requires a sense of mystique and the beauty of proportion," says Oda.
"The masterpieces that were made through this process have the beauty to survive through multiple eras. That is why, I do not just collect all these items, but I try to save the designs."