In northern Kyoto, a seaside village known as the 'Venice of Japan' offers a taste of the simple life
Away from the UNESCO World Heritage shrines and picturesque bamboo forests, Japan's ancient capital is also home to a one-of-a-kind fishing village that continues to preserve its unique way of life.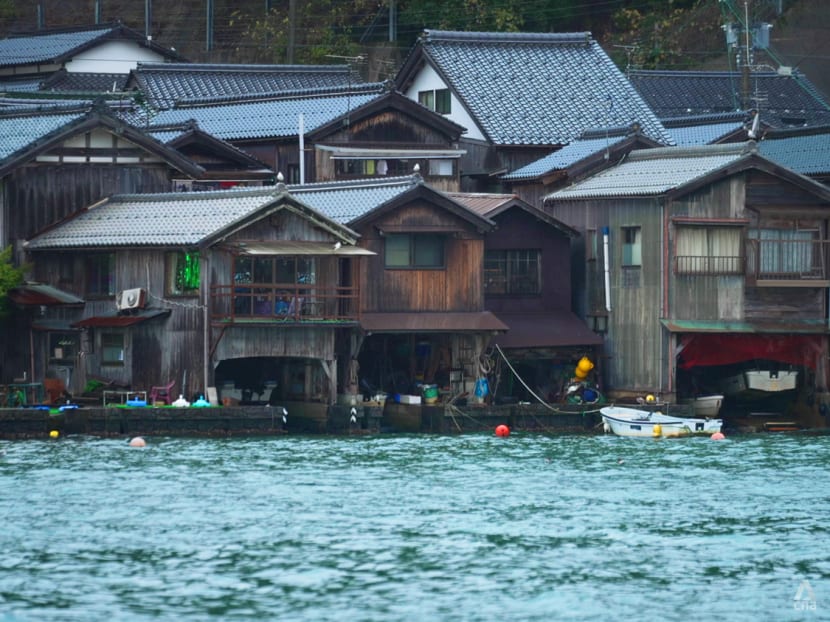 A seaside village is not necessarily the first thing that comes to mind when one thinks of Kyoto, with its ancient temples and elegant geiko and maiko. But tucked away in the north of Kyoto prefecture is an idyllic fishing village that is a destination well worth visiting in its own right.
Located in the northern Kyoto prefecture about two hours drive from the city along the coast of the sea of Japan is the seaside village called Ine. This little hamlet, which stretches for about 5km along the bay, is famous for its unique boathouse architecture. Some 230 boathouses – called "funaya" – are constructed right on the water's edge, forming a designated group of historic buildings that date back to the Edo period.
The funayas were initially built to lift fishermen's wooden boats out of the sea to protect them from degeneration and to store their gear. These days, sea vessels are made from modern materials that are sturdier so most fishermen now moor their boats in front of the buildings instead. This has freed up space within the funayas for other uses.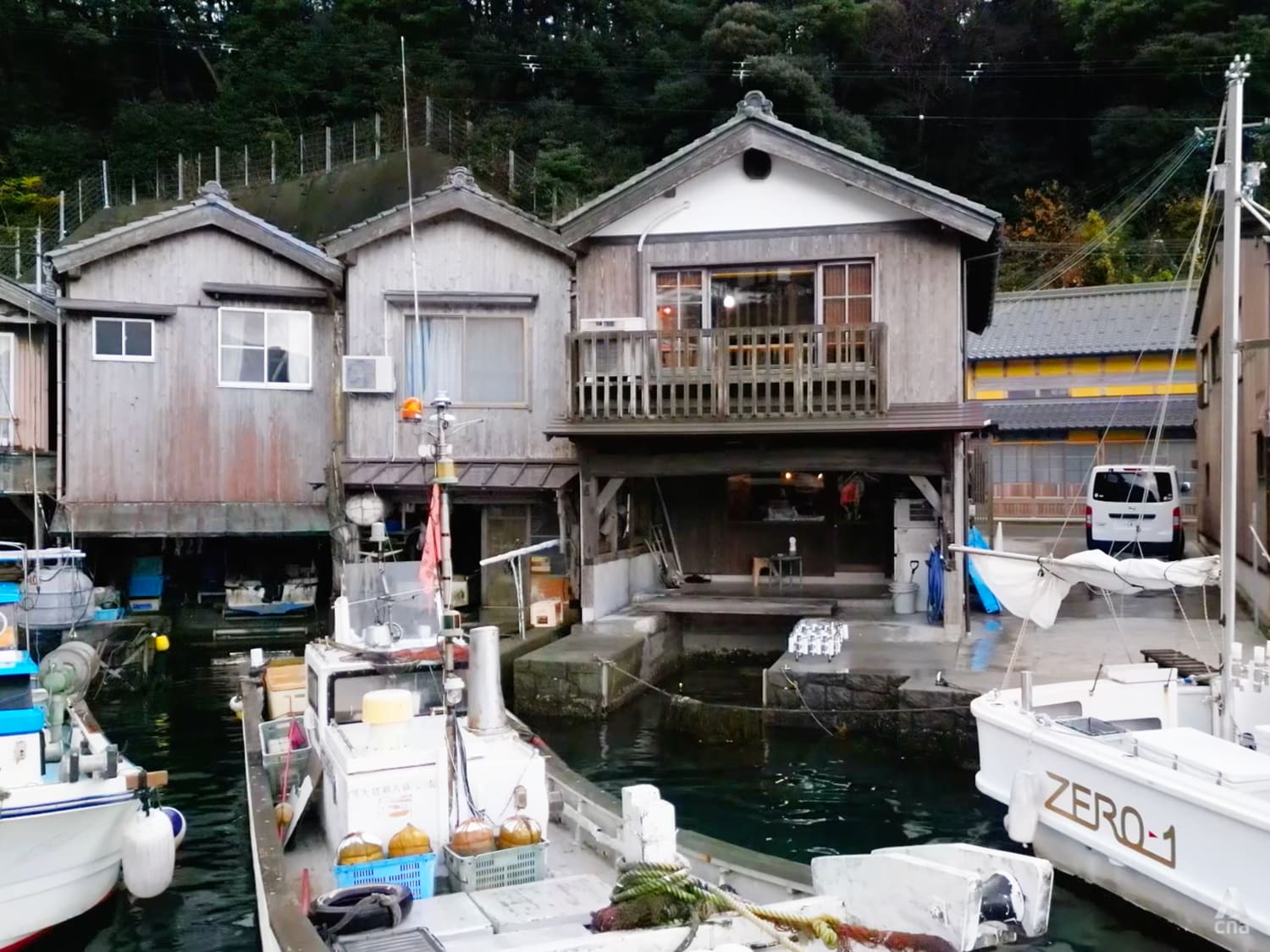 For those interested in an authentic local experience, about 20 of these boathouses have been converted into guesthouses to offer visitors the opportunity to gain insights into the traditional life of Ine's fishermen.
Nagahama Hidetoshi renovated his family's funaya into what is now the Maruichi Guesthouse. "I was born and raised in this funaya and I have liked the sea since I was young. My grandfather would sail out from the front of this funaya and work as a fisherman," he said. "Boats are incredibly important to the people of Ine and because these are buildings that protect the boats, they have been cherished since a long time back."
Like the other funayas, the first floor was originally meant to be a "garage" to store the boats. Now, he has sealed it off and turned it into a lounge for guests.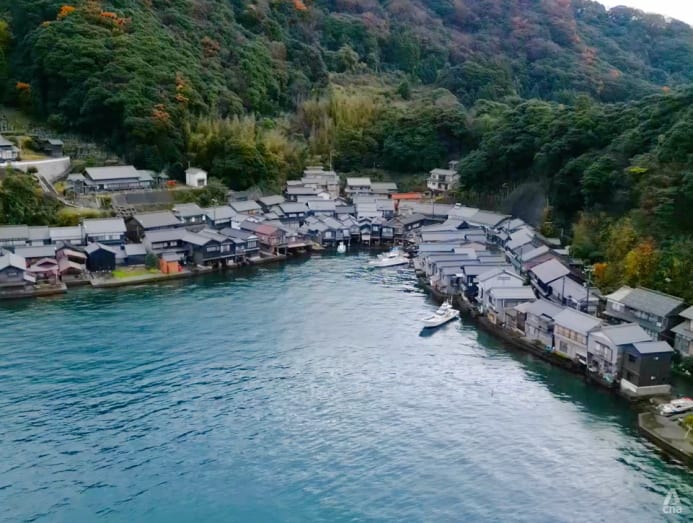 "This guesthouse's concept is sort of like 'everyday life in another dimension' to let those from the cities forget about the hustle and bustle of their daily lives and take in Ine Bay's relaxing atmosphere," he said.
Sometimes described as the "Venice of Japan", the best way to enjoy Ine is to take a boat ride around the bay. There are a range of options ranging from larger sightseeing boats to private and personalised charters to choose from to cater to varying budgets.
On terra firma, Ine is also a fully functioning town with plenty of dining options and even a 269-year-old sake brewery to visit. Not surprisingly, this fishing village's culinary specialty is seafood, which is said to be particularly delicious thanks to its unique geographical position surrounded by a mountain range which protects the bay from harsh weather conditions and allows marine life to thrive.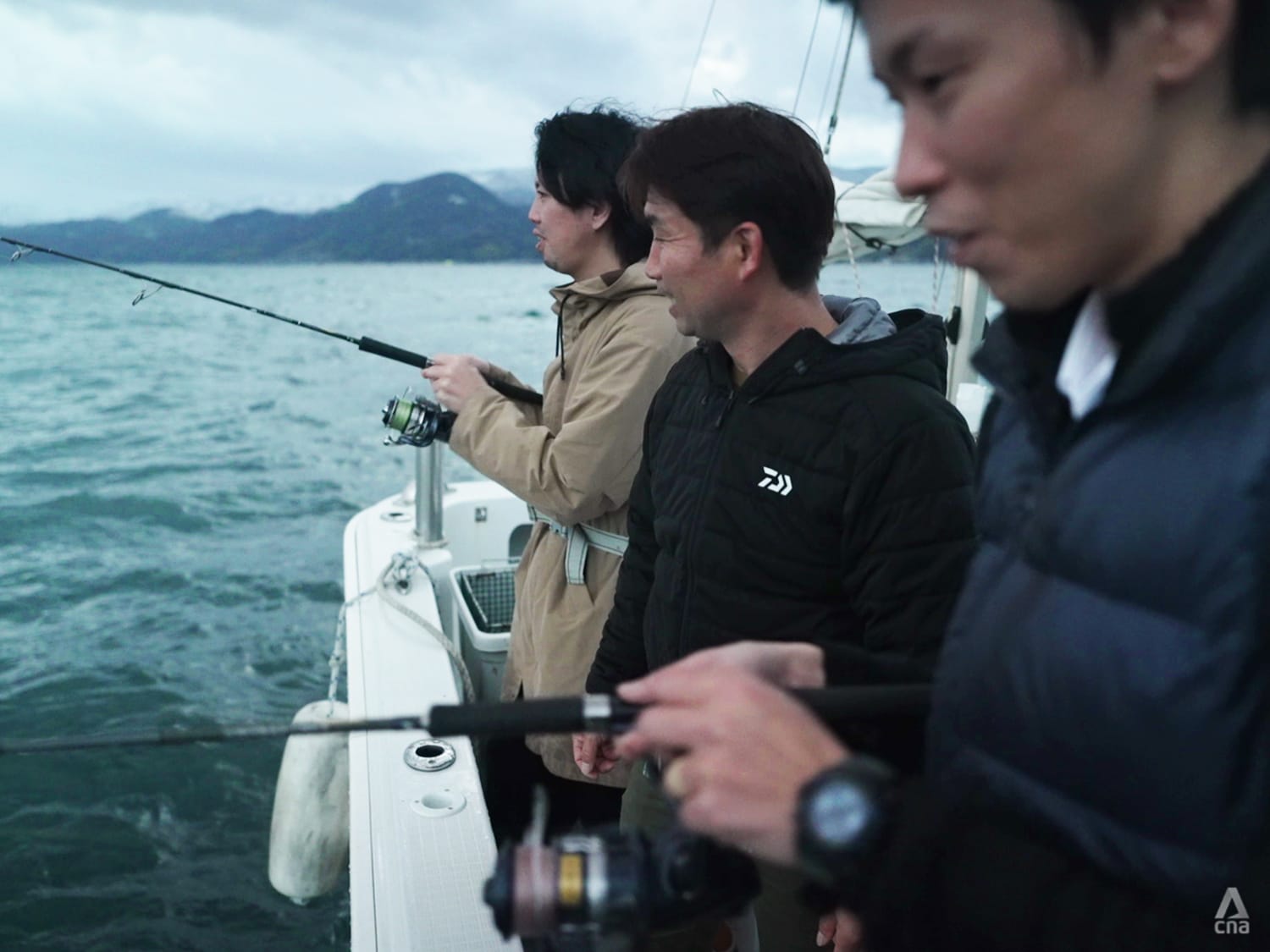 Tanaka Hideki, manager of Wadatsumi Restaurant explained: "The mountains are nearby, so the soil deposits that are full of minerals flow into the sea and provide nutrients. Additionally, it is hard for waves to form here and it is calm most of the time so fishes can be raised with little stress."
This calm bay is also a haven for a wide range of fishes from the north and south of Japan, allowing visitors to sample a large variety of truly fresh catch. Makoto Morishita, chef of Wadatsumi Restaurant said: "The fish that is caught by the fishermen that morning is brought directly to the restaurant and by the afternoon, it will be served to the guests."
But there is one fish that has allowed Ine to make its mark on Japan's culinary map – buri or Japanese yellowtail, that is used in buri shabu shabu (hotpot). In winter, Ine is one of the country's three largest fishing grounds for buri and this is where the dish was popularised. "Ine's buri has more fat and is most delicious in December. Many guests come here just to eat it during the season," said Morishita.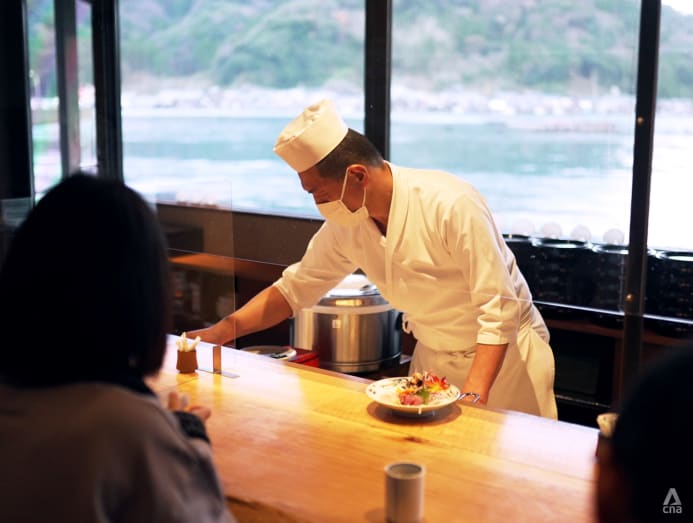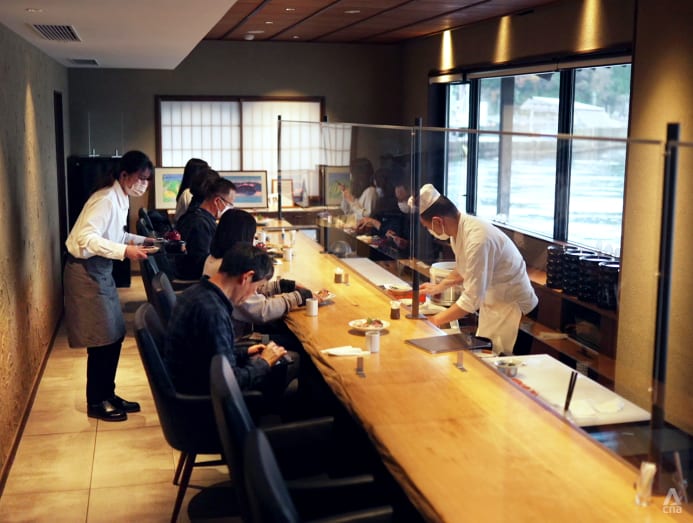 The favourable natural conditions also allowed the family-owned Mukai Sake Brewery to create a distinct brew that showcases the terroir of the land. Born and raised in Ine, Kuniko Mukai has the distinction of being the first female chief brewer in Japan when she assumed the position in 1999. It is something that the locals are proud of and they often introduce the sake to others by telling them about her.
Even though sake is her family business, she was not always passionate about it and had no ambition to take over.
"I admired the fishermen a lot when I was in elementary school and thought, 'How come we are not fishermen?' I was truly discontented with my parents not being fishermen," she said candidly. "Even though I liked the atmosphere of the sake brewery, I was not interested in sake."But when her father fell ill, she rose to the challenge and assumed the role of chief brewer in his place.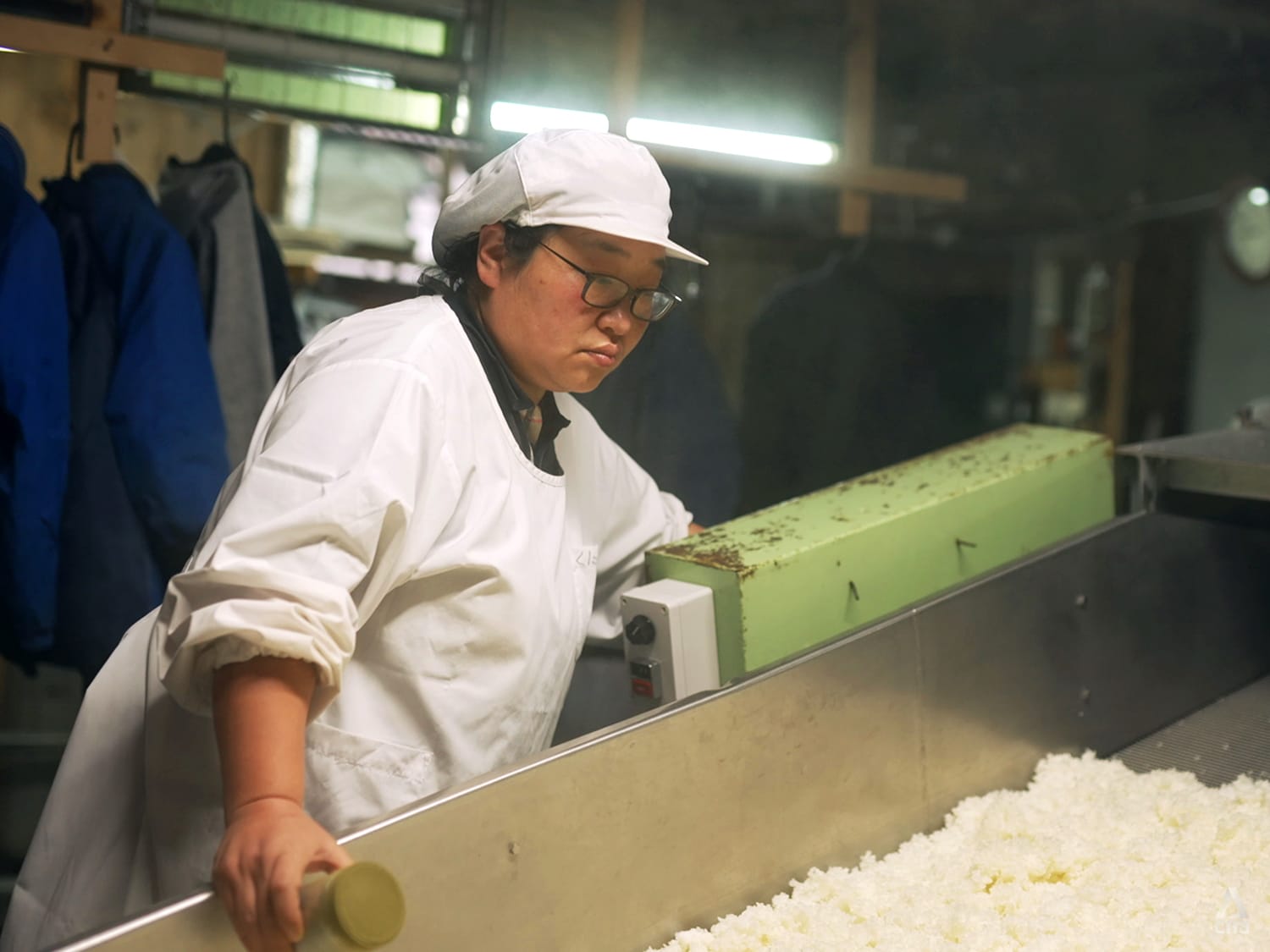 The brewery, which has an annual production of five million bottles, uses traditional production methods dating back to the Edo period which have been mostly forgotten these days. One of its signatures is Ine Mankai, a red-coloured sake that is made from wild red rice grown in Ine. "The sea is right next to us, so salt content from the sea becomes nutrition for the yeast and the fermentation is very strong," Mankai said.It was served during the G20 Osaka Summit in 2019 and since then, the brewery has attracted even more visitors who are curious about its sakes, which are typically made to be moderately bitter and sour to pair with food. 
Located in the northern Kyoto prefecture, Ine is a fully functioning seaside town with plenty of dining options and even a 269-year-old sake brewery to visit.
Indeed, the charm of this tiny fishing village is how it allows for an escape from the madding crowd, making it an ideal place for those who are seeking respite from life in the fast lane.
Said chef Morishita: "There is no supermarket, no convenience store, no McDonalds – this is a town that does not have many things. However, we are surrounded by nature, the sea, the mountains, and we can live a simple life here."