A former investment banker who became chef of a Michelin-starred restaurant
In Bangkok, one-Michelin-starred Le Du's Thitid "Ton" Tassanakajohn puts a creative spin on familiar Thai dishes with a focus on local seasonal ingredients.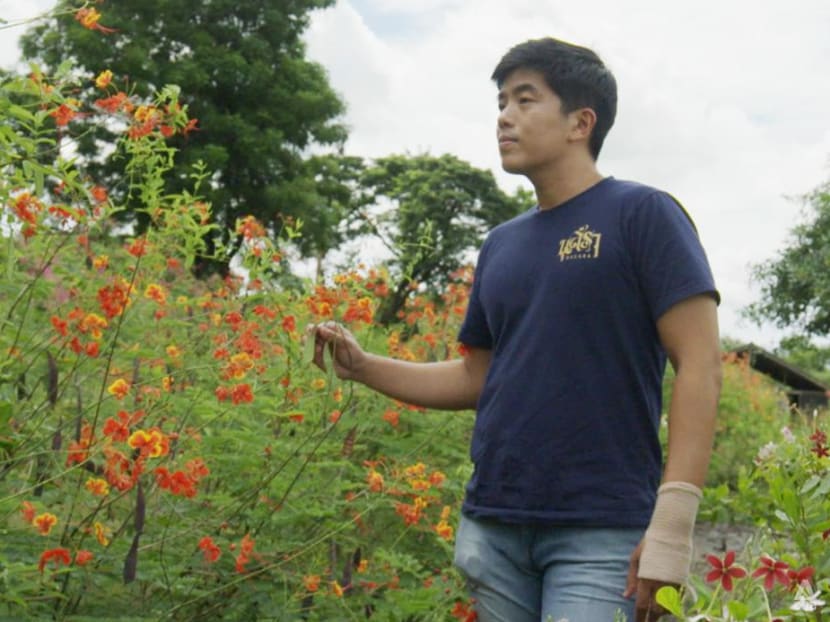 Thitid "Ton" Tassanakajohn's parents were aghast when he first told them that he wanted to become a chef.
"I had a big fight with my family. They were very upset," recalled Ton, who was working as an investment banker then, after graduating with an economics degree from Thailand's Chulalongkorn University.
His mother finally relented, and Ton went on to study culinary arts in the United States. Today, Ton is the chef and owner behind a group of restaurants including Le Du, Nusara, Mayrai and Baan in Bangkok.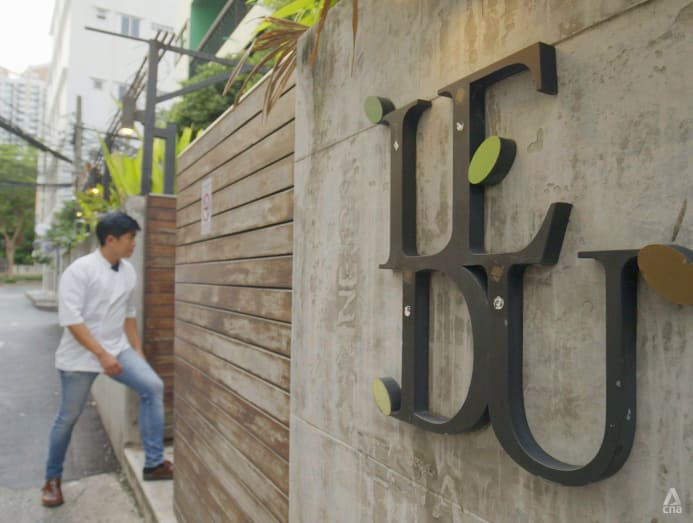 Le Du, a modern Thai heritage fine-diner that opened in 2013, received its first Michelin star in 2019 and was ranked fourth in Asia's 50 Best Restaurants in 2021 for its creative interpretation of Thai cuisine, an achievement for which Ton credits his mother wholeheartedly. "She was the one who made my dream happen and I have to thank her for that," he said gratefully.
Le Du, which means "season" in Thai, changes its menu every few months, except for one signature dish – a river prawn from the Tapi river in Surat Thani, a city in southern Thailand. It is grilled and served with two kinds of rice from the mountains in the northern city of Pai and then mixed with shrimp paste, condiments and a tom yum-flavoured brisket.
Ton said: "Before I opened the restaurant, many people around the world thought of Thai food as inexpensive but no one thought of Thai ingredients as superior, so I want to use Le Du as representation of the new era of a Thai restaurant that uses 100 per cent local ingredients."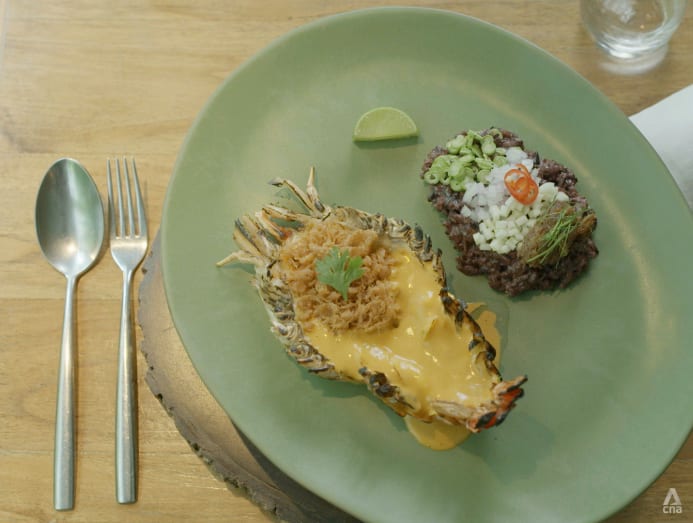 This locavore philosophy was picked up during his work stints in New York, which included several Michelin-starred restaurants such as Eleven Madison Park, The Modern and Jean-Georges. Eager to apply what he had learnt upon his return to Thailand, he was disappointed to find that the local culinary scene was "very one-dimensional".
He said: "It felt boring to me. Everyone was serving the same food and all were imported ingredients. Everyone eats only French, Italian and Japanese. I decided that it's time we must change."
In Bangkok, one-Michelin-starred Le Du's Thitid "Ton" Tassanakajohn puts a creative spin on familiar Thai dishes with a focus on local seasonal ingredients. Le Du received its first Michelin star in 2019 and was ranked fourth in Asia's 50 Best Restaurants in 2021.
Ton, who is also a certified sommelier, applies French-European techniques to Thai produce. He believes in respecting the ingredients and not use them just for aesthetic reasons. Take edible flowers, for example.
"The edible flowers are for your eyes; the eyes eat first. But the flower has to have a purpose in the dish, not just because it looks beautiful. The flower is used as a beautiful garnish, but to complete the flavour profile of the dish as well," he said.
He managed to convince one of his vegetable producers to grow edible flowers even though she was initially skeptical. "She has become one of the biggest Thai edible flower producers in the country," he said. "You have to respect where [the ingredients] come from, how difficult it is for this fish, or flower or vegetable to be delivered to your restaurant. A lot of people put their heart, their passion and sweat into it and we should treat that with respect and love, and we have to pass that on to the customer."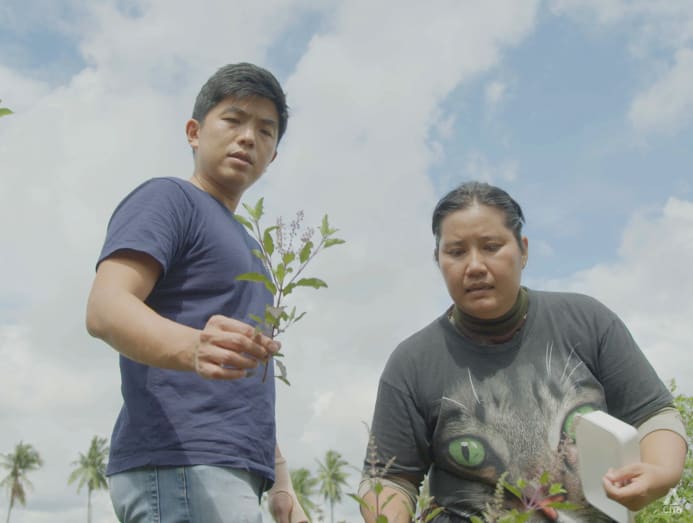 Ton's cuisine is characterised by authentic flavours inspired by personal memories. His second venture Nusara, opened in 2020, was named after his grandmother, who cared for Ton and his siblings during their childhood. It serves a 12-course menu of modern Thai dishes that pays tribute to his grandmother's cooking, including a Thai-Chinese signature called Spicy Khai Palo Five Spice Eggs, which was the first dish that Ton learnt to cook. He added herbs, chillies and tom yum spices to the original dish to create a spicier version. "People actually love it. I'm very happy that this was inspired by my grandma and now every time I cook or eat that dish, I remember her," said Ton.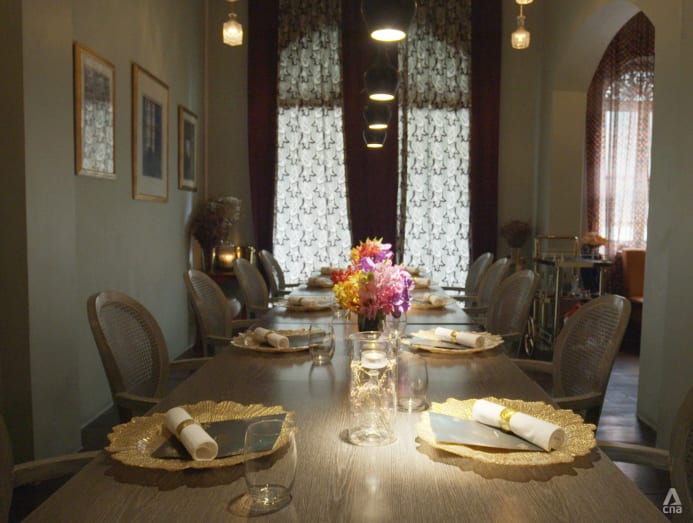 Ton's younger brother Chaisiri "Tam" Tassanakajohn joined him in the business after the opening of his fourth concept Baan, a casual take on Thai home cooking. Tam now manages six out of Ton's seven restaurants.
Tam shared: "After we opened Baan, it had the feeling of home, it brought us together. We knew our roles, we knew what we want to do."
Ton has no rules when it comes to creating dishes. "Something just clicks from my childhood memories, when I walk on the streets, when I taste dishes… Most of the time, it is like brainstorming with the team: 'What is our direction? What is the seasonal ingredient that will come?' And we create a dish around it with the ingredient as the star of the show."
This philosophy will definitely continue as part of Ton's passion in championing locavore. He said: "Thai produce has become a big part of the restaurant industry in Thailand and I am very proud that I can play a part in making this change."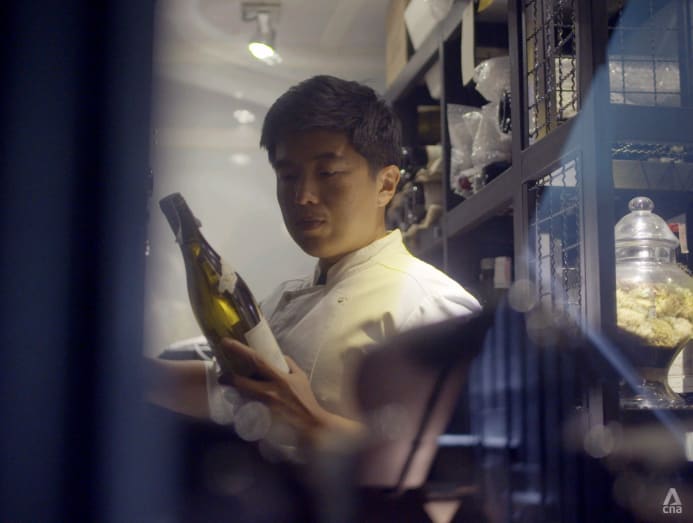 Adapted from the series Remarkable Living (Season 4). Watch full episodes on CNA, every Sunday at 8.30pm.