The South Korean artist who upcycles used glass bottles into beautiful works of art
Glass artist Park Seon-min breathes new life into discarded glass waste by turning them into beautiful receptacles and objects that can be used in everyday life.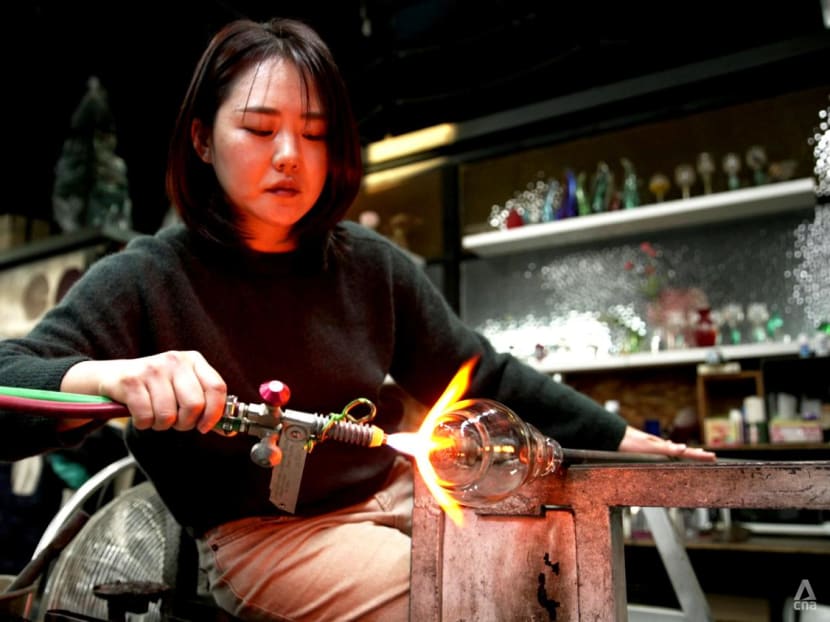 By now, it is second nature for most people to separate and put their used glass jars and bottles into the recycling bin. But Park Seon-min has taken an even more proactive approach to upcycling glass waste.
The respected South Korean glass artist is known for reworking and reimagining old bottles and receptacles into elegant looking cups, mugs, vases, jars and even light fixtures that can be used in daily life.
"There is an element of giving life to something old. I want people to see the product and go, 'That's pretty, I want it'," said the 38-year-old founder of Deux Layer by Park Seon Min.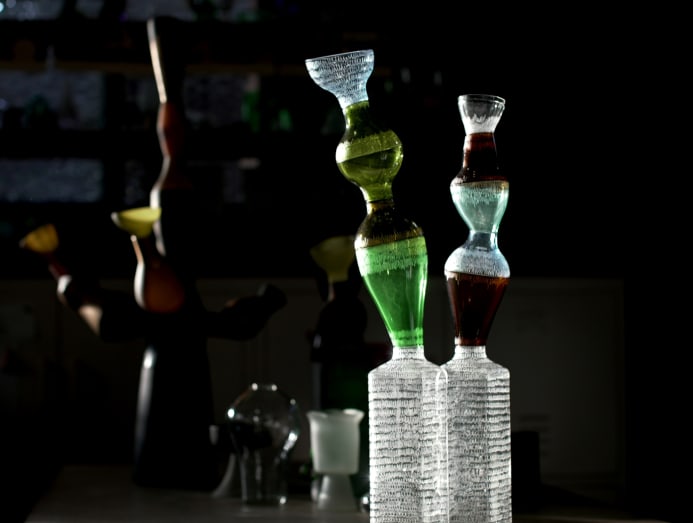 "Even though glass does not present any great harm to the environment, it takes more than 10,000 years to break down naturally. So I thought, 'Wouldn't it be better if glass objects have long-term uses, so we can keep them longer?'"
Today, her upcycled creations can be found in cool cafes and trendy hangouts around South Korea and are also available for purchase. "People tell me that they feel a sense of familiarity and that they become happier as they use the product. I feel this is because the product was made with an existing glass bottle," she observed.
Park had always loved art as a child and majored in metal and woodwork in university. Then, when she tried her hand at glassmaking in her third year, she fell in love with the medium and went on to pursue her graduate studies in glasswork.
"When I first started working with glass, rather than being afraid, I felt a great sense of excitement and joy," she said.
After graduating in 2008, she moved to Australia for a while to work with other glass artists and created some art sculptures, often related to the topic of feminism. Like many other of her peers, she started out by using craft glass for her works.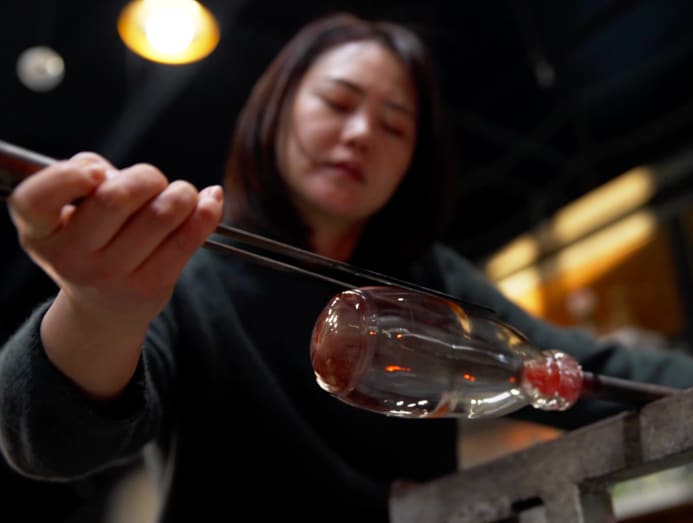 It was only in 2014 when she took part in an exhibition where artists were challenged to create artwork from glass waste salvaged from the waters off Jeju that she began to discover her true calling of transforming used glass into attractive and usable items.
"While I was working on the exhibition, it sparked my interest and I thought it was fun.
I did not think I would be doing it for this long but as I continued to work with recycled glass bottles. I began to realise that there are a lot of possibilities," she recalled.
Using old glass also sparked her interest in environmental conservation. "Before that, the environment was taken for granted, so I did not think of it as a serious problem. But through this work, I became more interested in the environment and started to give it more consideration," she said. "I think that is my role, to show people in Korea and people around the world the range of uses of the glass bottle."
Park works out of a studio in the suburbs of Incheon. So besides sourcing for glass containers from around the world, she also travels to Seoul every few weeks to collect empty glass bottles from pubs, bars and cafes. Some of these include glass items that cannot be recycled – these generally end up as waste after a single use.
After cleaning the used bottles, diamond disks are used to cut and polish the material into more usable forms. The glass is then melted at high temperatures so that Park can reconstruct the material using the glass blowing technique. Many of the pieces are also sanded down to give her signature frosted glass effect.
"When glass melts, it turns bright red and becomes soft and malleable, you can mould it into whatever shape you want using tools. The moment when you create the shape you desire is beautiful," said Park of this meditative process.
Some of her creations even end up back on display at the very shops where she sourced the used bottles from, such as the wine bar Szimpatikus.
"The customers find it interesting, because they are amazed that the empty bottles that were going to be thrown away were made into such beautiful pieces of art. We found it attractive and meaningful that the empty wine bottles that have served their initial purpose have come back to us through recycling," said Sang You, chief executive officer of Szimpatikus.
Besides usable objects, she has also further developed her practice as an artist and creates sculptures out of used bottles. Her work often delves into themes of nature and showcases how old glass can be transformed into art. For instance, in her Plant series of sculptures, she drew inspiration from the way plants move when they are growing in the forest.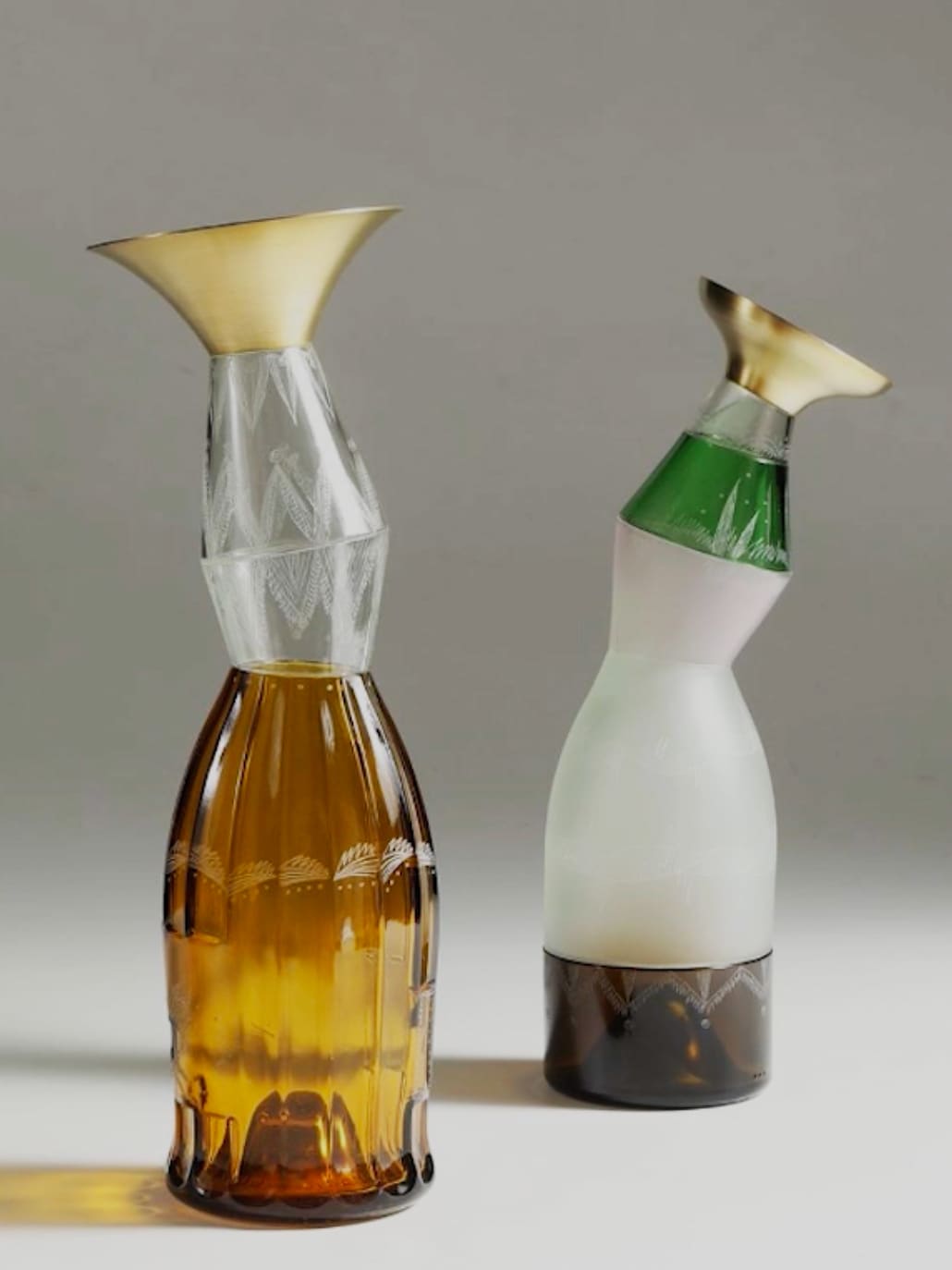 "I think the beauty I pursue in my work is the way the shapes blend harmoniously with each other. When we look at scenery, when we look at the mountains in the distance, mountains have a certain silhouette," she said. "I work with the intention of making people feel nature and the movement of nature. I receive a lot of courage from these images, so I want to show these images in my work as well."
Every few weeks, Park Seon-min goes to Seoul to look for empty bottles collected from pubs, bars and cafes. And in her Deux Layer by Park Seon Min studio, she transforms these into sculptural pieces.
At her studio in Incheon, she produces about 150 pieces a month. The number may seem almost insignificant compared to the amount of waste that humans generate, but Park believes in the ripple effect. 
"Through these products, we share conversations with people. As I keep doing this, the people around me will collect the bottles that they use at home, and give them to me instead of throwing them away," she said.
"I have personally observed a change in the awareness of the people around me. That's interesting, right?"