The self-taught Singaporean chef who has mastered the art of Italian pasta-making
At his private dining outfit Ben Fatto 95, Lee Yum Hwa showcases the art of traditional pasta such as the technically complex Sardinian pasta, su filindeu.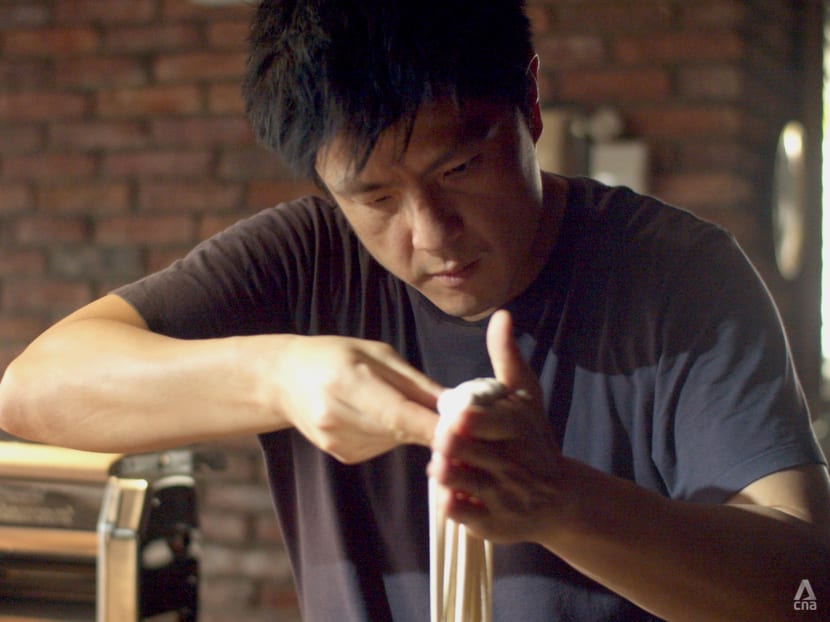 Singaporean Lee Yum Hwa is obsessed with creating the perfect pasta.
At his private diner Ben Fatto 95, which means well-made in Italian and references Lee's childhood home where sumptuous family dinners used to be held, he serves his guests four to five pasta dishes at each omakase-style meal.
The self-taught chef meticulously hand-makes every pasta with an eye to form, texture and tradition. "I cook only small portions of pasta, and every bite is at its peak," emphasised Lee.
"I'm there explaining how the pasta is made, where it's from, why it's made this way with a little bit of history. I will get people to come and have an interactive experience where they touch the pasta dough and they try to make it as well."
In Lee's opinion, technique is everything in pasta-making, even though he feels that his profession as a pastaio – pasta chef – is not acknowledged in the eyes of most people, "because to them a chef is a chef".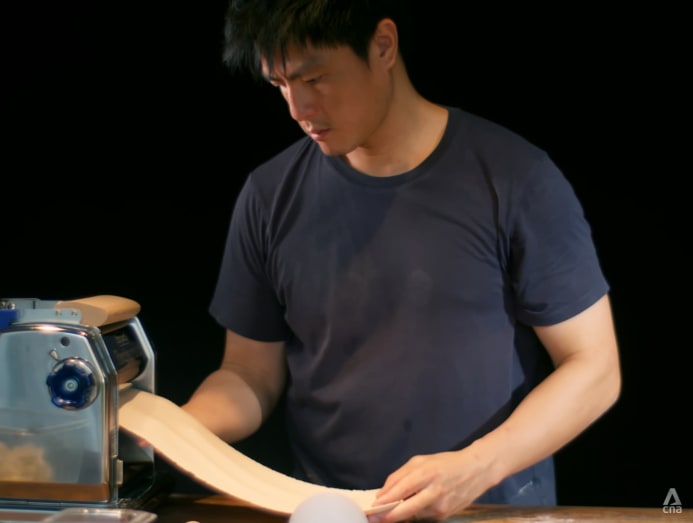 The self-taught chef meticulously hand-makes every pasta with an eye to form, texture and tradition. (Video: Freestate Productions)
He said: "Technique is something that you build through a lot of hard practice. You got to use every part of your body depending on what kind of pasta you're making. You need to know the nuances of how to form or shape a particular pasta. When you go into that level, there's also a differentiation between good technique and bad technique."
He finds that each pasta-making experience is different and creates a roller coaster of emotions. His focus is on traditional pastas such as the ring-shaped tortellini ("little ears" of orecchiette), and unusual shapes like the cresc'tajat, which is from the Italian coastal region of Marche.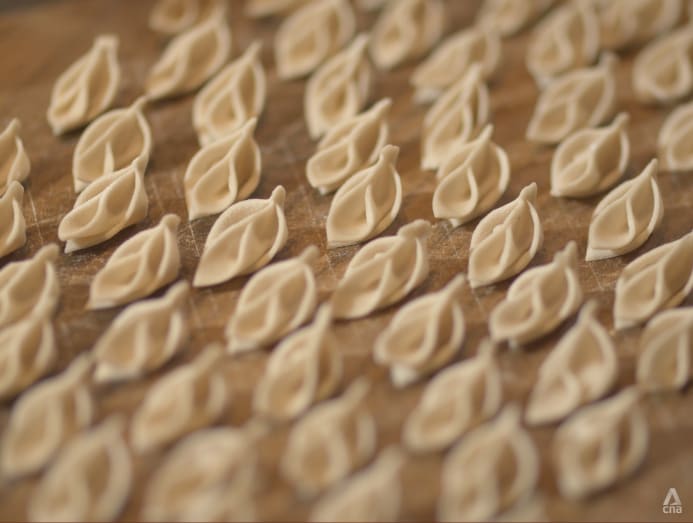 "There are maybe five to six hundred documented shapes. That is actually a good thing because I get bored easily," Lee said, chuckling. Inspired by pasta with double fillings, he has even invented his own shape called the tortelli doppio, which looks like two AA batteries lined up side-by-side and has crevices to catch the sauce.
His greatest achievement, however, is being one of the few chefs in the world to master the art of making su filindeu, a Sardinian delicacy that has been called "the food of the gods" because of its complex form. This pasta, which consists of gossamer pasta threads set on each other to form a lattice pattern that looks like woven fabric, is delicate so it is traditionally served in a broth.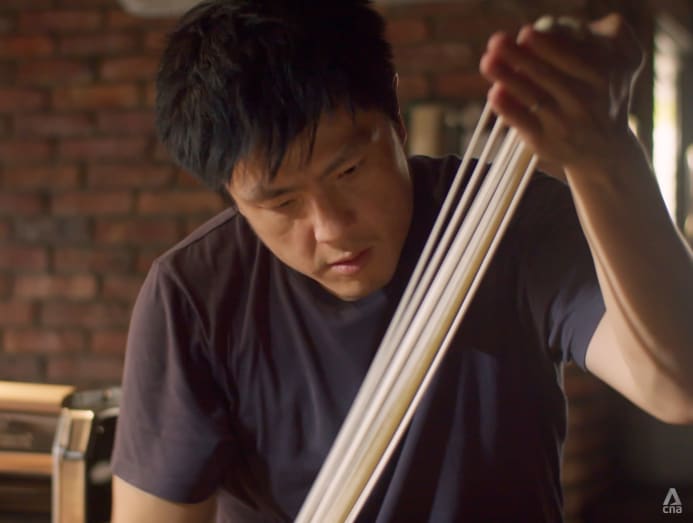 Lee's wife of four years, Xu Xue Ting, said: "He took a few months to master it. He has this love-hate relationship with su filindeu. On some days where he sees progression, he'll be very happy about it. But on the other days, he'll be so frustrated that he will say he hates it, but he will still be working on it the next hour. He is that obsessed and patient."
Lee's interest in food was developed by his grandmother, but it was British chef Jamie Oliver who opened his world to Italian food. "He was my hero 15 years ago. His take on Italian food was not snooty, it was very ingredient-based, produce-driven, so very natural and very new at that time," shared Lee.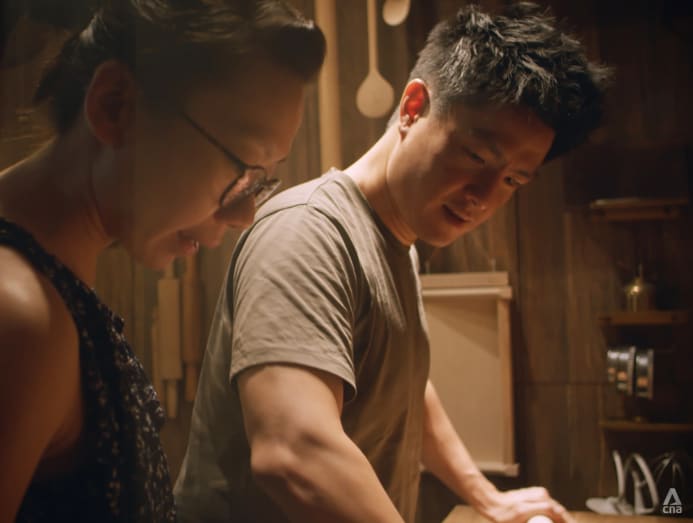 He also recalls dinners at his friend's home, where his father would cook delicious meals and gather everyone at the table. "This conviviality of having people at the table and bonding over food, the wine flows and conversations flow, and that got me very interested in hosting dinners."
A former tax consultant, Lee enjoyed cooking and creating new dishes. Seeing how unhappy he was in his professional job, Xu encouraged him to start Ben Fatto. Lee worked at his good friend Bjorn Shen's Artichoke restaurant for a year before taking the plunge.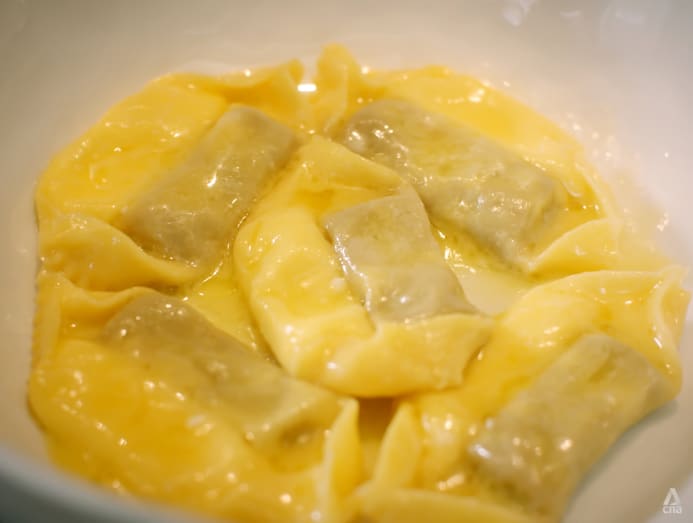 He was so keen on deepening his pasta-making knowledge that the couple spent their honeymoon in Italy, where he forced himself to eat five meals a day to maximise the amount of food he could try.
When they returned, he tried to replicate what he had experienced and persevered in perfecting the technique even though it was initially disastrous. Today, Xu is proud that her husband is a recognised pasta maestro in Singapore who is respected even by the international pasta makers that he looks up to.
Lee is modest about his achievements. He said: "As an artisan, what I do is to keep true to tradition. A pasta dish is not just the chef's effort, but it's a confluence of both the pasta maker as a craftsman and a professional chef in the kitchen that executes the dish itself."
Adapted from the series Remarkable Living (Season 4). Watch full episodes on CNA, every Sunday at 8.30pm.