Behind the scenes at Singapore's Patek Philippe Institute
The Patek Philippe Institute in Singapore is one of only four in the world that trains students in the micro-mechanics of watchmaking.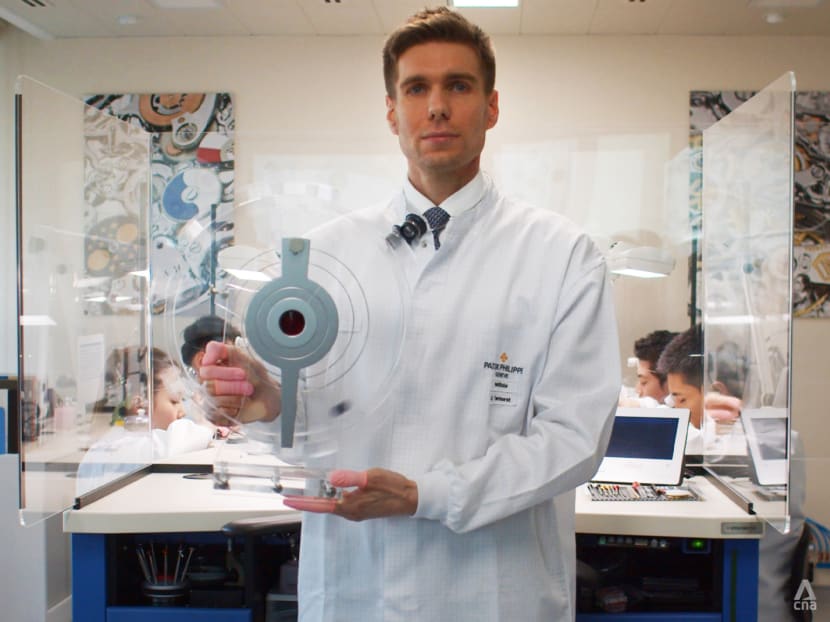 Gijs Terhorst is supervising his students with a keen eye as they pore over the hundreds of tiny parts that make up the watches with dexterity.
The Dutch national is a technical trainer at the Patek Philippe Institute in Singapore, where he teaches a two-year watchmaking course.
The institute is one of four in the world – including New York, Geneva and Shanghai – that trains its students in the micro-mechanics of watches, how to utilise various tools and machinery, and how to assemble and repair timepieces. The students head to Geneva to complete their training, after which they are certified to work at Patek Philippe service centres.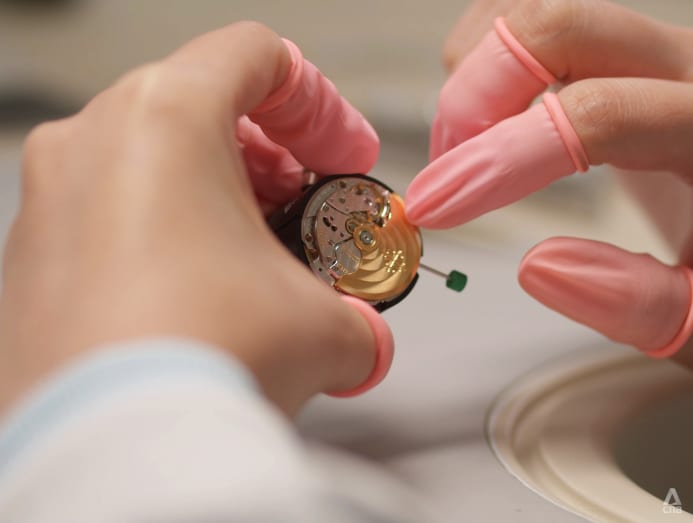 Terhorst said: "When I first show my students a Patek Philippe watch, they would first think 'Wow it's all so small'. Secondly, they are amazed by the decoration, the high-standard finishing of the components, and the components that no one except the watchmaker will ever see."
Terhorst himself was born in the Netherlands into a family of artists. He always saw his mother making sculptures and taking photos, and the craftsmanship involved in these processes left an impression on him.
He became interested in watches in his early teens when he went to a flea market and found a mechanical watch. "I never heard of something like that before, so I went on the internet and I found that there was a whole world of watchmaking," he shared.
Singapore is home to one of only four Patek Philippe Institutes in the world. In this video, meet students like Ainul Aqilah, who used to run outdoor adventure learning programmes, but became fascinated with watchmaking and enrolled in the Institute's two-year course. (Video: Freestate Productions)
At university, Terhorst studied archaeology while pursuing his passion in watchmaking. He said: "I would buy some beautiful old watches and try to repair them. I would try to find information everywhere: In books, on the internet, so I was very deep into this whole watchmaking thing."
When he was 23, he enrolled in the Watchmakers of Switzerland Training and Educational Program (WOSTEP), which is known for its professional watchmaking courses in Switzerland. Later, he interned at Patek Philippe in Geneva and worked as a watchmaker for the brand in Beijing.
He said: "What I really love about watchmaking is that behind a simple mechanical watch, there are at least 150 tiny parts that make the watch mechanism work. My favourite part of the movement is the balance wheel, which is really the beating heart of the watch."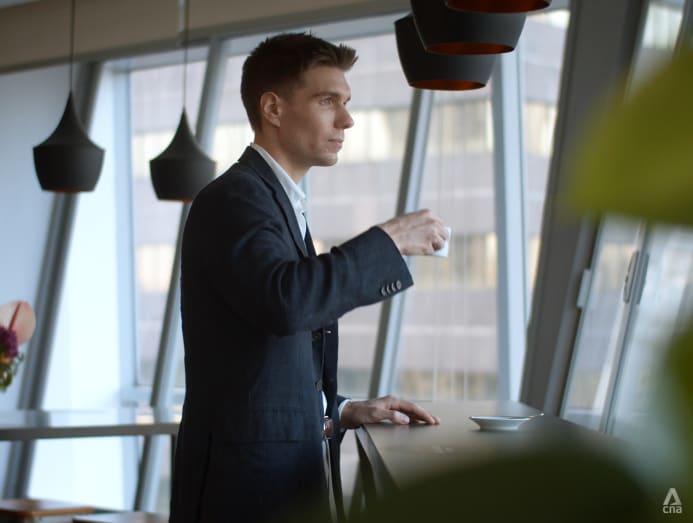 In 2012, Terhorst was tasked to set up the world's first Patek Philippe Institute in Shanghai. He then moved to Singapore in 2017 to assist in the opening of the Patek Philippe Institute there.
The selection process for students in this exclusive school is rigorous. Applicants have to undergo tests to assess their manual dexterity and whether they have sufficient patience for the job.
One of those from the first batch of students at the Singapore institute is Ainul Aqilah, who used to run outdoor and adventure learning programmes. She shared that different watches tell different stories about their owners. An old watch can look good if it's hardly worn, or it can be dented, despite being a more recent model, because of frequent use.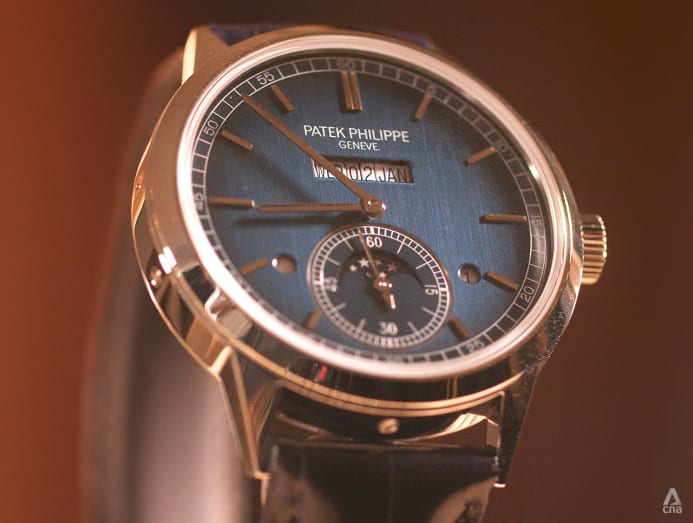 Whatever the condition a watch comes in, it is important for a watchmaker to realise the emotional attachment to these wrist gems, as they were likely to be gifted by someone who had a close bond to the recipient, said Terhorst.
He said: "It's not enough just to make it functional, it has to be more than just functional. Even the oldest pocket watches, for example, a watch from the 1850s, Patek Philippe promises to repair these watches in the same way as they were originally produced."
The craftsmanship involved in every time piece is tremendous. Case in point: The three dome clocks designed to reflect Singapore's history and culture, which were donated by Patek Philippe in 2015 to the National Museum of Singapore to celebrate the nation's 50th birthday.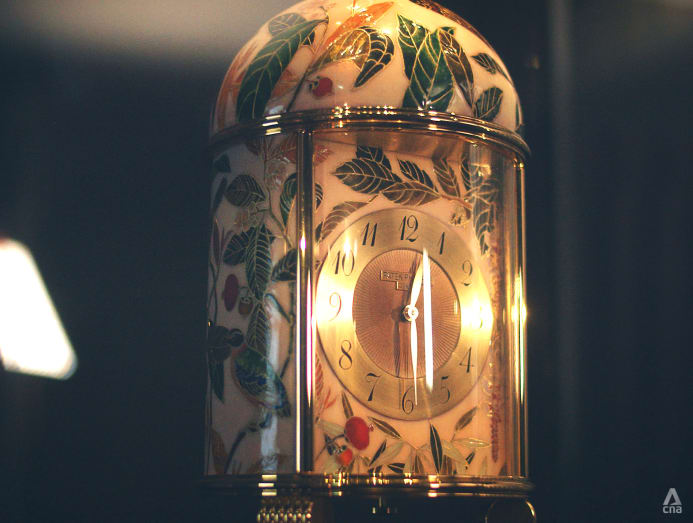 Terhorst shared: "There are artisans who are making these external parts of the clocks. You have engravers, people doing wood marquetry, you have people doing enamel, you have a special type of enamel called cloisonne enamel.
"It's very nice to be able to work on watches that are produced in such a fine way and with such a large amount of craftsmanship and decoration and fine finishing."
Technical expertise aside, ultimately, it is the personal touch that makes everything come together beautifully. Terhost said: "What makes watchmaking so special is that each component in a watch has to be just right and everything has to fit exactly right together.
"But apart from that, a properly functioning watch needs a human touch. It needs a watchmaker to make the final adjustment so that everything runs just precisely."
Adapted from the series Remarkable Living (Season 4). Watch full episodes on CNA, every Sunday at 8.30pm.