This quaint village in Seoul is one of the oldest neighbourhoods that dates back to the Joseon era
With a unique blend of atmospheric old buildings, traditional eateries and cool modern businesses, the historic village of Seochon is fast becoming a must-visit destination for both locals and tourists.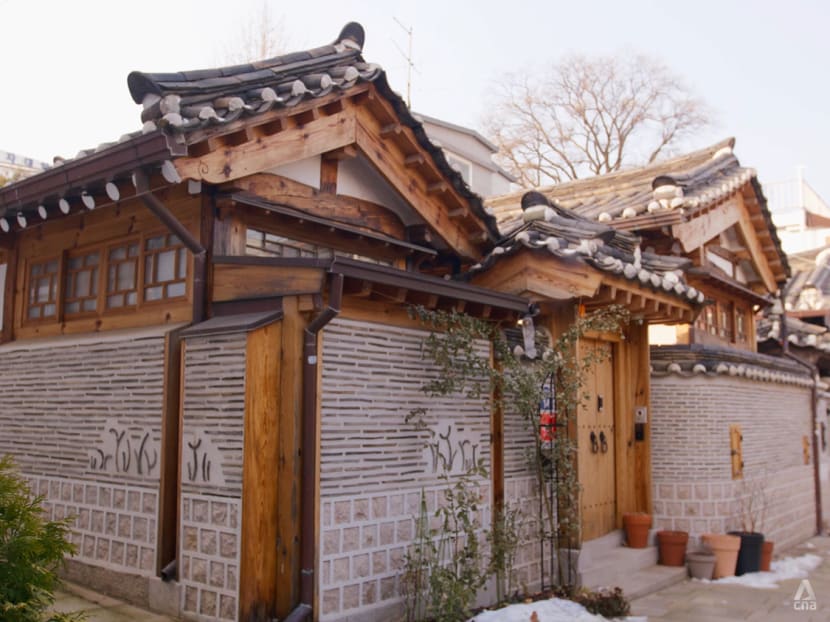 For a glimpse into what traditional life in South Korea is like, take a sojourn to the serene neighbourhood of Seochon in Seoul. Situated to the west of the iconic Gyeongbokgung Palace, Seochon village is one of the oldest neighbourhoods in Seoul and dates back to the Joseon era about 500 years ago. History and culture buffs will be pleased to know there are still authentic traditional Korean houses located in this neighbourhood, which was the birthplace of the legendary Korean king Sejong.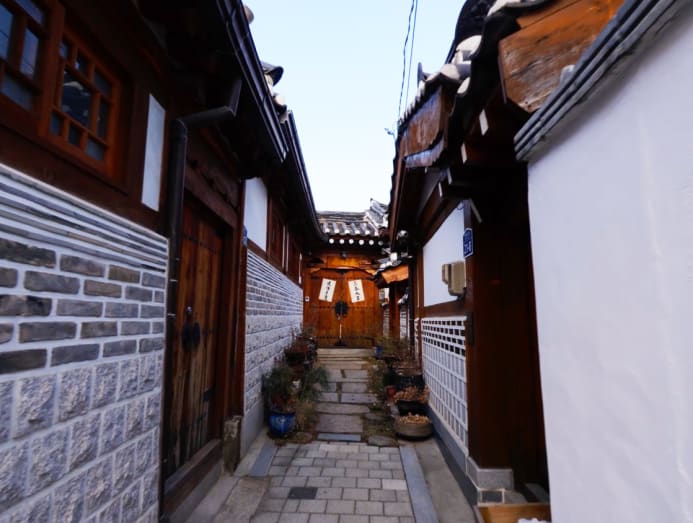 "Seochon is a neighbourhood that originally had many hanoks. It is one of the places in Seoul where there are still many remaining," said architect Park Jung Hyun who runs architecture firm Z-lab.
There are about 600 surviving hanoks that date back to the early 20th century nestled within quaint alleyways and atmospheric side streets of this tranquil neighbourhood. He added: "In particular, it is where people like poets, painters and novelists, and those who are interested in arts and culture, used to live."
Over the past decade, Park has been remodelling various hanoks into guest houses for travellers who wish to experience life in a traditional home. "There are many young Koreans who have seen hanoks but have not experienced it before. Even though they like going to hotels, when they want to have a special experience, they prefer to spend a day in a hanok with their friends," he observed.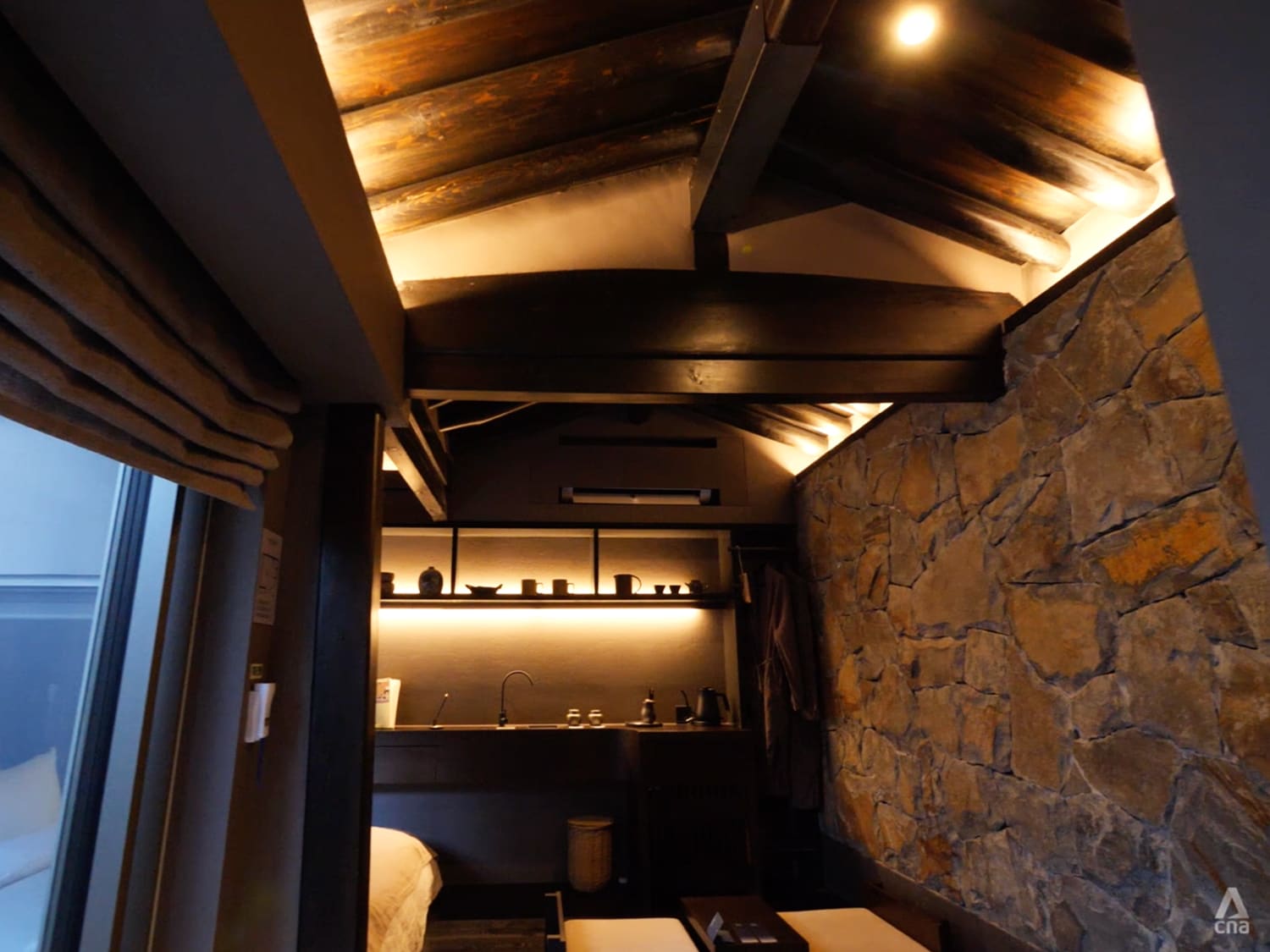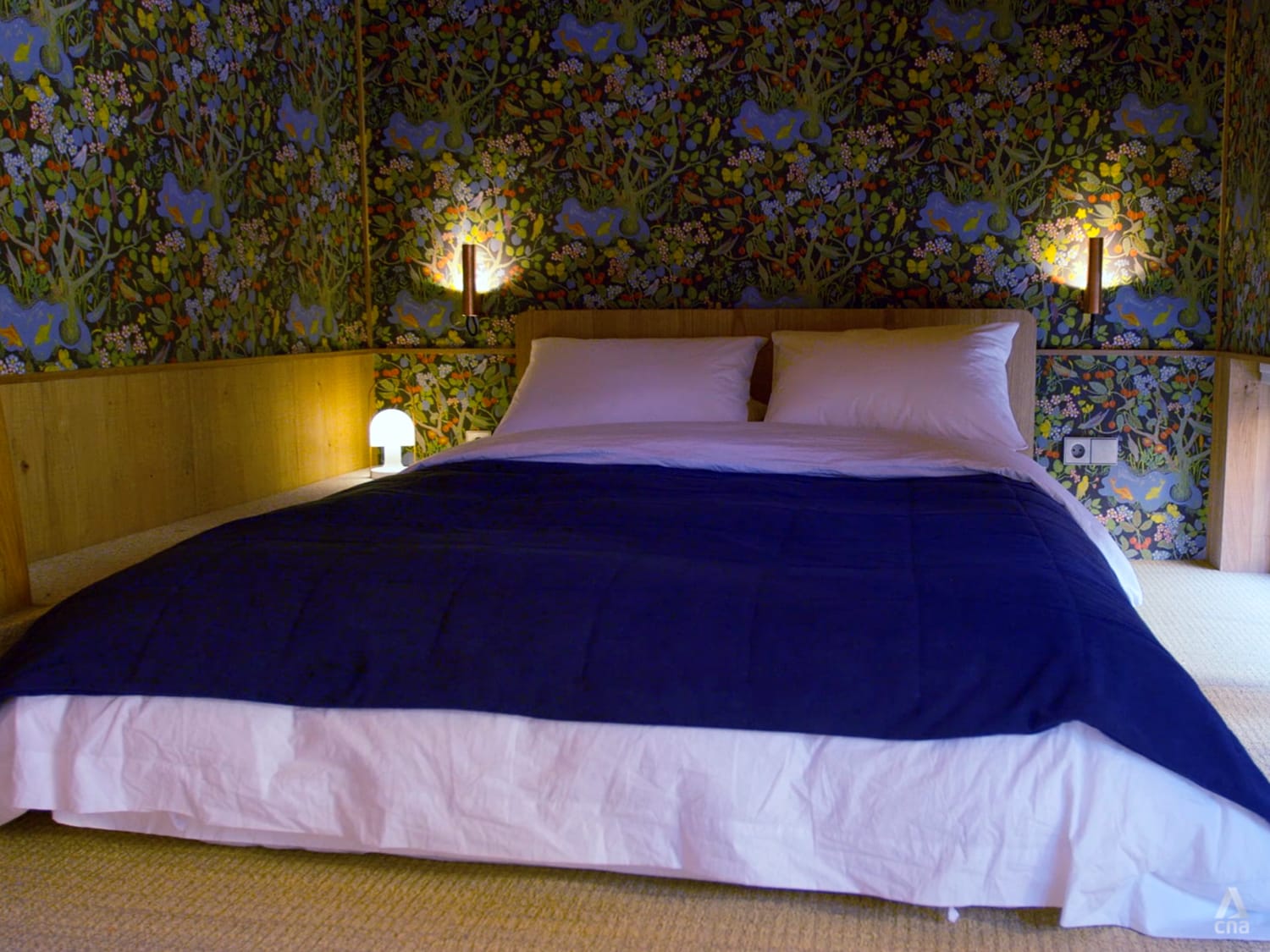 One of the hanoks he has reinvented is Hanok Essay, a former bar that he transformed into a stylish and well-appointed homestay. Upon arrival, guests walk through an elegant Korean-style yard before entering a lounge space which was designed with modern lifestyles in mind.
"The first thing we thought of that could express that (sense of modernity) was to use this space without taking off our shoes. Allowing the lounge chairs to overlook the yard while guests use the fireplace here was one of the biggest design directions," said Park. Here, guests are welcome to linger around a cosy fireplace while drinking specialty coffee and enjoy music as they disconnect from the stresses of daily life.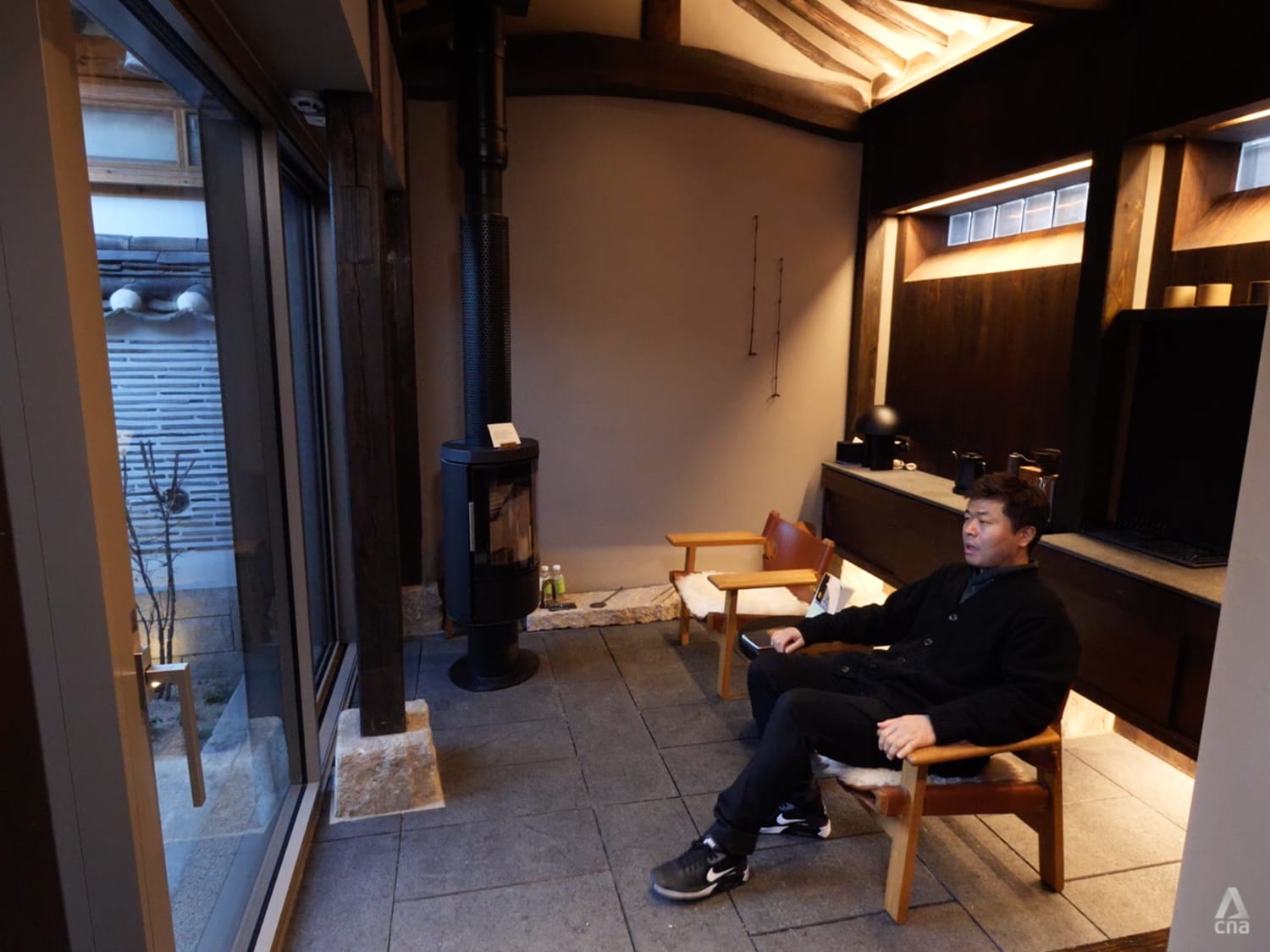 "Just because it is old, it does not mean it is uncomfortable. It is possible to make hanoks from this era comfortable and beautiful using our aesthetic and design. Rather than constructing a new building, remodelling is more meaningful, which is what we are doing," he reflected.
Each hanok that Park refurbishes is designed with interiors that reflect the personality of its owner, ranging from a Korean-Scandinavian design to an earthy-modernist hideout, showcasing just how versatile these buildings continue to be. 
Most of all, he emphasises that what sets Seochon apart from other touristy set-ups is that this is a destination to experience an authentic local lifestyle. "Unlike the bigger hanoks that are in Bukchon Hanok Cultural Village, the ones found in Seochon are where the people of Seoul live. The natural landscape, tourist attractions, restaurants, cafes and bars will naturally coexist to offer a holistic hotel experience," said Park.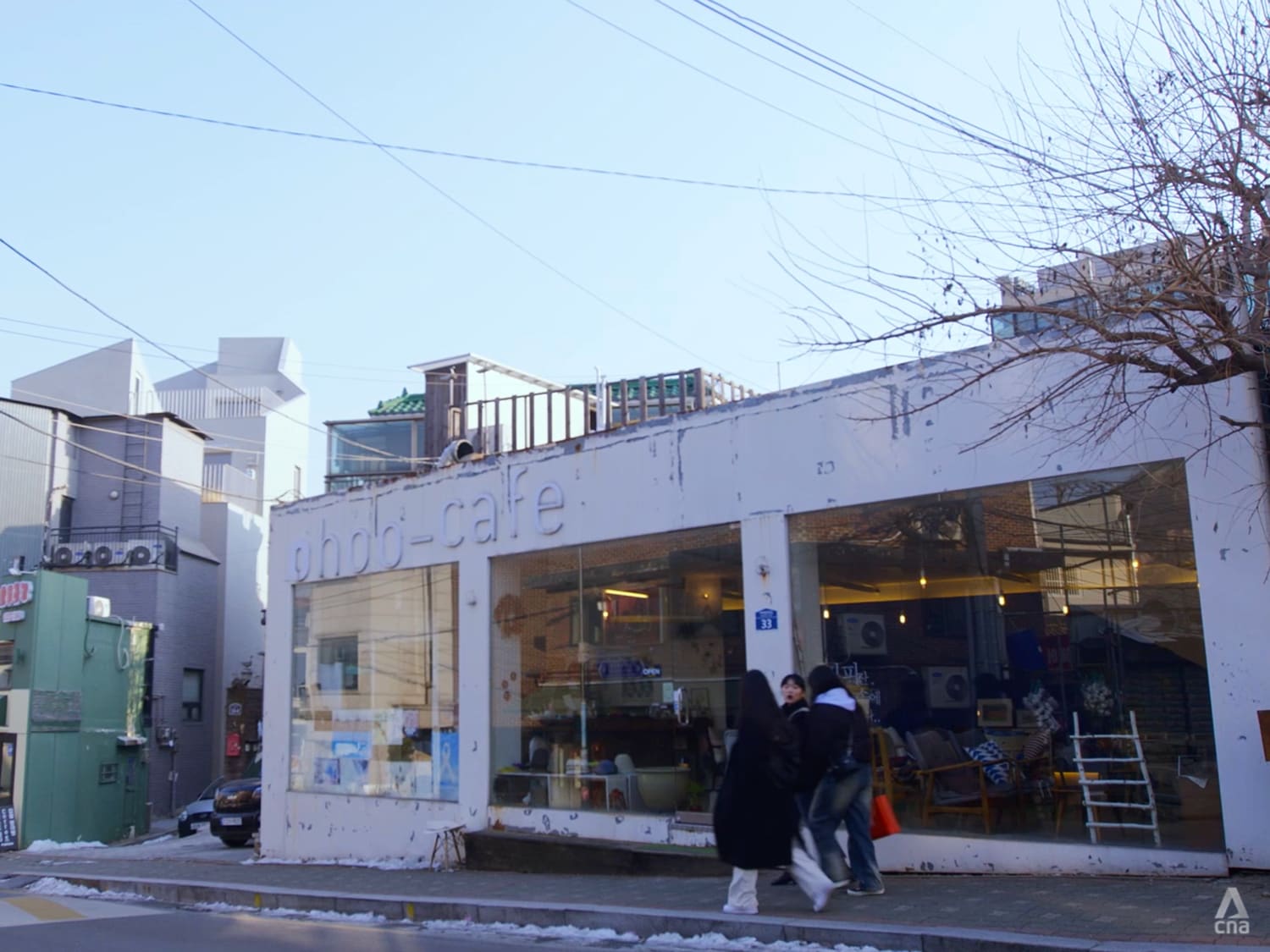 Over time, the neighbourhood has also gradually evolved into a more vibrant place, with cool shops and eateries attracting curious travellers to the area. Thankfully, many businesses are sensitive to the unique atmosphere of the village and play their role in preserving the heritage of Seochon.
Yoo Sungjong, the proprietor of Hyoja Bakery has experienced its transformation over the years. "Seochon is different from the old days. Before it was a family-oriented place with relatives," said Yoo, whose parents opened the bakery in 1985. "Nowadays, the younger generation who like quiet places, are visiting. As there are more youths around, the place has become vibrant and many new shops have opened."
That said, it is a "quiet" touristy place. "It is not like other bustling places. Seochon still preserves tradition and that is why it attracts many visitors," said Yoo.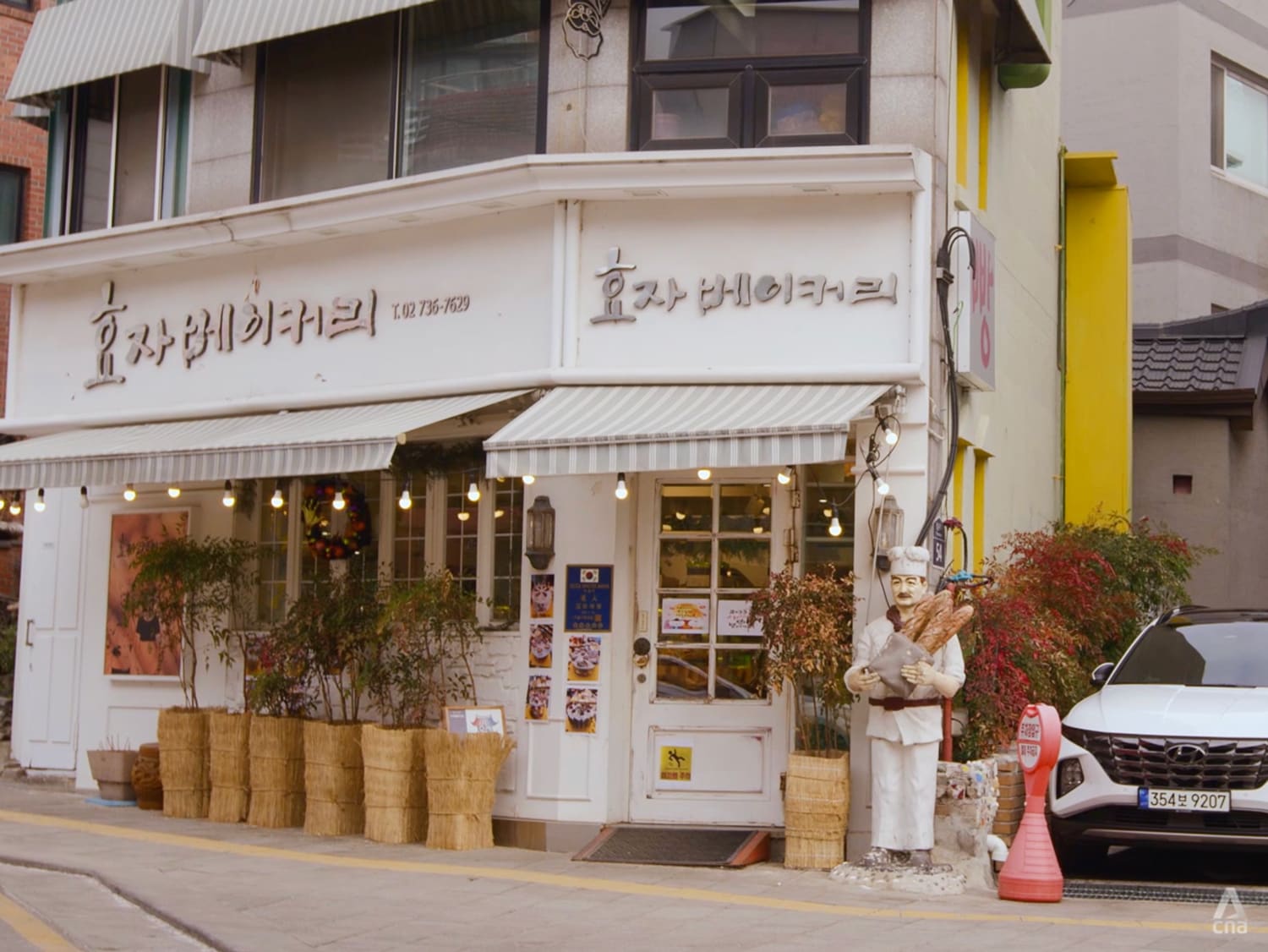 Unlike many other trendy bakeries in Seoul, Hyoja Bakery still offers mostly traditional style Korean bread, which is becoming increasingly difficult to track down in the city. He said: "Many people miss the bread they used to eat when they were young. As we have stayed in the same place, people who miss the taste come back and that is why I think we are in demand."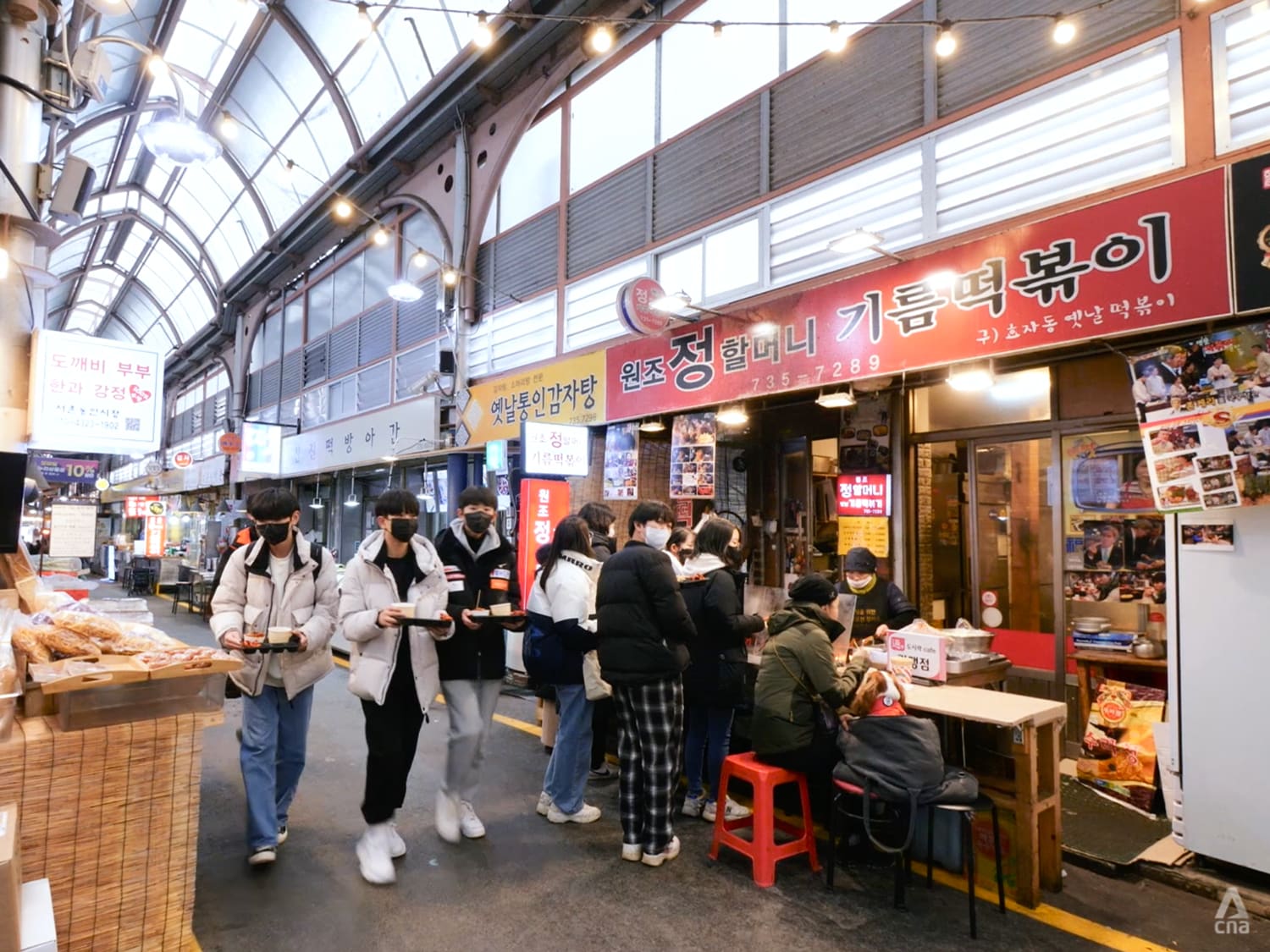 The historic Tongin Market is another Seochon landmark that continues to draw crowds for its traditional eats such as banchan (Korean side dishes). Built in 1941, it remains mostly unchanged as a destination for local food and groceries. One of the highlights of the market is its wide variety of classic Korean food such as soups, kimchi, tteokbokki (rice cakes) and seafood and customers can create their own dosirak lunch box while they are there.
Jo Gyeonghwan, the owner of Banchan Nara Stall, sells mostly na-meu (steamed and marinated vegetables) and dried seafood. He said: "Nowadays, people are looking for the kind of atmosphere that we have here in Seochon. Whether it be the vibe or food, the young generation wants to experience what they have not before," he said.
He appreciates how the neighbourhood has evolved over the years. He continued: "If you explore the alleys, you can see renovated hanok-style cafes and restaurants which cannot be easily found in other areas."
It is a sentiment that architect Park agrees with. For him, what makes Seochon special are the locals who live here. "The biggest charm of Seochon is the people who have been originally residing here. Office workers, business people or restaurant owners ‒ they all live together here and that is very meaningful," he said. "When people visit this neighbourhood, they can experience all of this at once. I think this is the biggest difference between Seochon and other neighbourhoods."
For a glimpse into what traditional life in South Korea is like, take a sojourn to the serene neighbourhood of Seochon in Seoul. Situated to the west of the iconic Gyeongbokgung Palace, Seochon village is one of the oldest neighbourhoods in Seoul and dates back to the Joseon era about 500 years ago.