CNA Luxury's Remarkable Living series takes gold at prestigious World Media Festivals 2022
Season 4 of the flagship TV series took home the top prize in the Documentaries – Lifestyle category at the World Media Festivals Television & Corporate Media Awards 2022.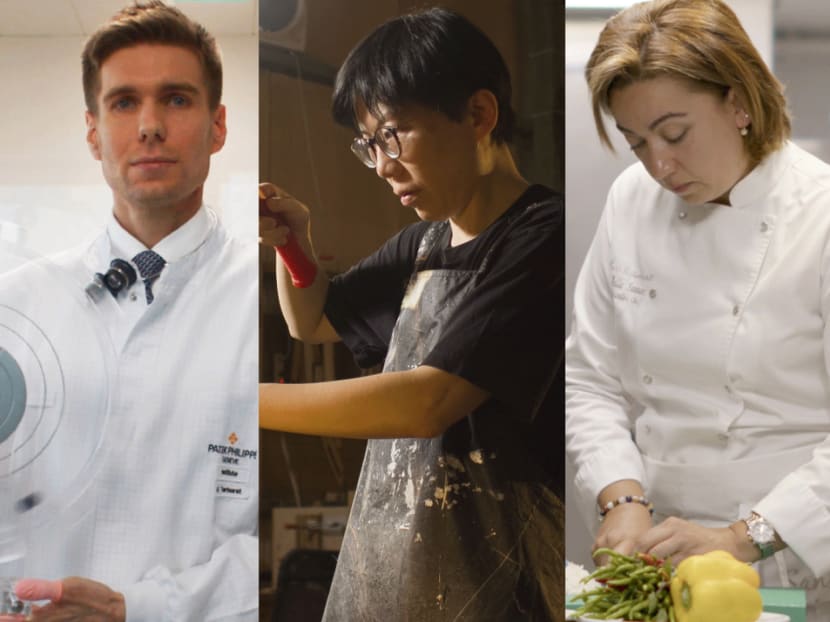 CNA Luxury's Remarkable Living Season 4 has bagged gold in the Documentaries – Lifestyle category at the prestigious World Media Festivals Television & Corporate Media Awards 2022, an annual competition that honours outstanding television programmes and online productions on a global scale.
Remarkable Living, CNA Luxury's flagship TV series, travels the world to put the focus on lifestyle visionaries creating unique experiences. Season 4, produced by Freestate Productions, featured profiles from Singapore, Thailand, Turkey and Taiwan. From the trendy to traditional, radical to revolutionary, it featured inspiring stories about gastronomy, design, artistry and architecture.
Episode 1 featured a female Thai cheesemaker, while Episode 5 placed the spotlight on a Singaporean floral artist. Other profiles featured include a Taiwanese wood maker, Turkish glass artists, a Singaporean cheongsam maestro and more. It also featured some of the most spectacular houses in Asia.
The series was filmed amid the pandemic, with the team facing several challenges in securing and accessing profiles in a time of heightened COVID-19.
"The win is a wonderful boost to the team's morale! 2021 was a lot more challenging for production as there were multiple lockdowns worldwide, which meant limited access to people and places. We had to constantly find new stories in different countries as regulations kept changing," commented Shamala Rajendran, executive editor at CNA.
"Kudos to the team for pulling through and documenting these heartfelt, inspiring stories that redefine what luxury means."
"Our team at Freestate Productions is overjoyed with this wonderful recognition. This seemed like the longest production we have ever produced due to COVID-19 restrictions. We were listening for news updates and our crews were constantly on standby," said Gozde Zehnder, executive producer of Freestate Productions.
"But through it all, we managed to tell the stories of exceptional people. Most of them were living in the moment, while in their own ways, giving back to their communities."
In 2020, Season 2 of the series was awarded overall Best Lifestyle Programme at the 2020 Asian Academy Creative Awards. Season 1 also won silver in the Entertainment – Lifestyle Programme category at the 2020 New York Festivals TV & Film Awards.
CNA Luxury's Remarkable Living series can be viewed on CNA Video On Demand here. You can also read more Remarkable Living stories here.