How this Singapore pastry chef turned her passion into a profession
Meet Alicia Wong, founder of Japanese-style patisserie Nesuto in Tanjong Pagar, who takes a minimalist approach to taste and design for her highly Instagrammable desserts.
On Tras Street, in the heart of Singapore's bustling central business district, is a pastel-hued patisserie that has delighted many with its delicious, pretty desserts.
Nesuto, which means "nest" in Japanese, serves up delectable cakes and entremets with unusual combinations. Its pastry chef-cum-founder Alicia Wong likes to keep flavours simple and has created star desserts such as the heart-shaped Queen Ispahan, which boasts flavours of lychee, raspberry and rose. It is an entremet with a surprise in the middle and is named after the fragrant damask ispahan rose.
She said: "We want people to be surprised. It's almost like when you unwrap a present, the kind of feeling that it gives you. So it's the same when you're eating the dessert.
"After they cut it open, immediately, the phones will be out, they start taking photos, and then because you have all of these different colours and layering, they'll be very curious."
Wong's love for food and flavours was inspired by her Cantonese grandmother, who was a very good cook and with whom she spent a lot of time in the kitchen. "She would make dishes that are so difficult to prepare, like braising a duck by hand," she recalled.
"I think the amount of respect she has for ingredients, how she really pours out her heart and soul into making a dish that is so good, that's what inspires me. That's why I'm so intrigued about food and flavours."
Alicia Wong is the founder of Japanese-style patisserie Nesuto in Tanjong Pagar. In this video, find out how Wong's Cantonese grandmother inspired her journey to becoming a chef. (Video: Freestate Productions)
Wong studied information technology at Nanyang Polytechnic but she wasn't keen on a deskbound job. When a good friend enrolled with premier F&B school At-Sunrice GlobalChef Academy, she decided to switch and sign up too, as she was curious about how it would be like working in the kitchen. Fortunately, her parents didn't object. "My parents were very supportive. They always say, 'go and try, if you don't like it, you can come out and do something else'."
She got her big break when she interned at a pastry shop that made cheesecakes and macarons. Her instructors taught her how to produce the pastry the way they wanted and left her on her own from the second month onwards, thus giving her the opportunity to discover how far she could go.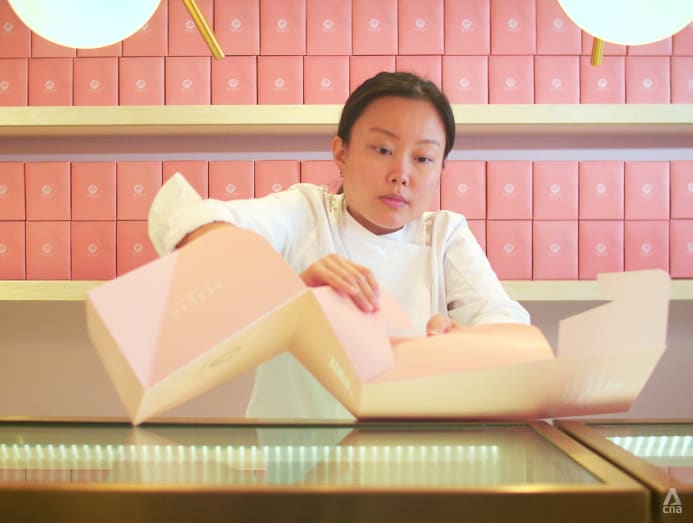 When she graduated from At-Sunrice, she worked as a pastry chef in Capella Singapore for six years. She was keen to start her own business and set up a Japanese kiosk selling choux pastry with some friends. In 2017 she finally took the plunge and opened Nesuto.
Every dessert at the store goes through several months of research and development before it hits the shelves. Wong's favourite part of the process is the experimentation of flavours.
"It's so rewarding and it's so crazy at the same time, to be able to convert the flavours that you have in mind, to something that you can actually see, touch and taste," she shared.
"The biggest challenge as a pastry chef, I personally feel, is to be able to outdo myself constantly, how to continuously improve on a particular product when it's already almost there."
Her travels to Japan influenced her minimalist approach to taste and design. Wong said: "We decided to keep it simple when it comes to flavour. When it comes to decoration we will only use decoration or colours related to the flavour that was represented in the cake itself."
Another source of inspiration is her walks. "If I'm thinking of a cake that's blackcurrant, then I'll think of the flower that I saw at the park that's a bit lavender, very light lilac colour. Then I'll try to get edible florals or even fruit or herbs that are similar in colour."
In 2021, Wong introduced wine and dessert pairing to enhance the flavours of the desserts, and to provide another dimension to the enjoyment of Nesuto's cakes, which reflect her vivacious personality and adventurous spirit.
She said: "The thing about pastry is that every step is so important and every step has to be so meticulous. It's just the whole discipline of it that I really enjoy. It's just like a fine art in itself."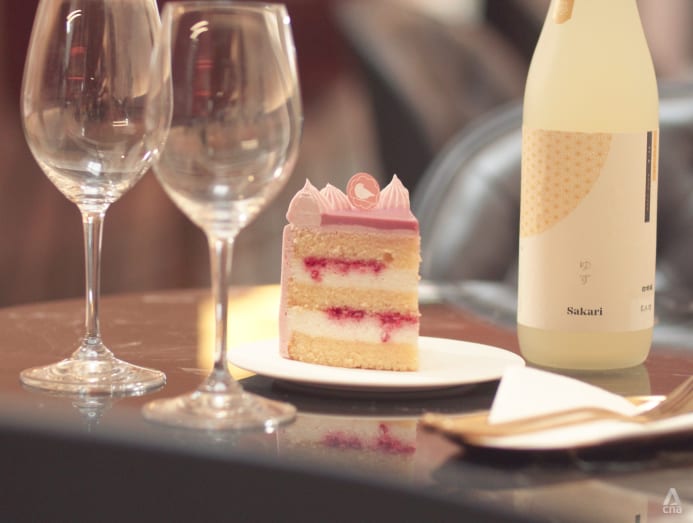 Adapted from the series Remarkable Living (Season 4). Watch full episodes on CNA, every Sunday at 8.30pm.