The Singaporean pastry chef creating award-winning desserts in Taiwan
Two-Michelin-starred Tairroir's Angela Lai, who is also Asia's Best Pastry Chef 2021, wants to create sweet memories at the end of every meal. She does this by infusing her desserts with the flavours of traditional Taiwanese street snacks.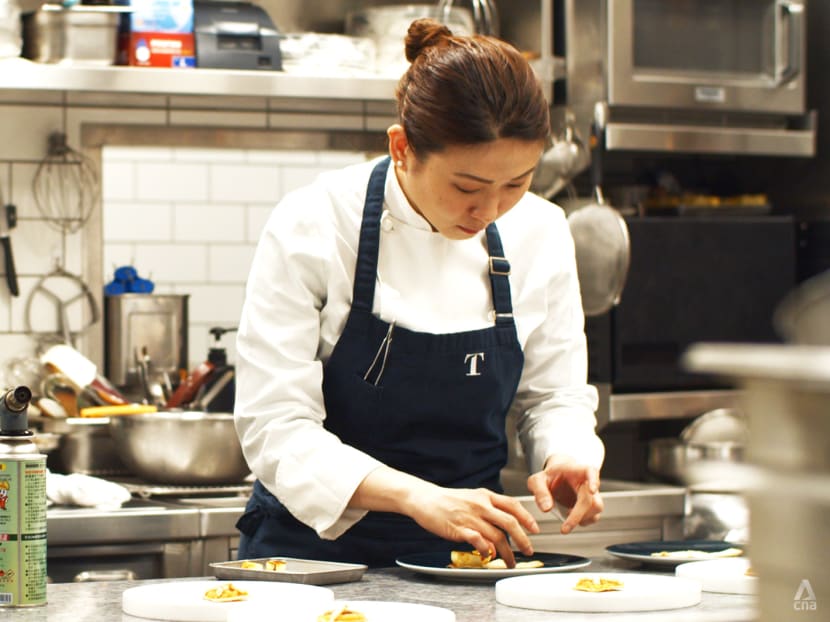 What makes an already amazing meal even more memorable? A familiar and comforting dessert, according to Asia's Best Pastry Chef 2021, Singaporean Angela Lai.
The dessert whiz of two-Michelin-starred restaurant Tairroir in Taipei creatively deconstructs classic Taiwanese snacks and pastries by giving them a French twist, and sometimes a brush of her memories of home.
For example, a donut with corn pastry cream brings together two versions of fried dough snacks – Singapore's Ham Ji Peng and Taiwan's well-loved childhood corn snack, Shuang Bao Tai.
Lai works closely with Tairroir's head chef Kai Ho to experiment with and create her desserts, drawing inspiration from the seasonal produce and Chinese flavours in his menus.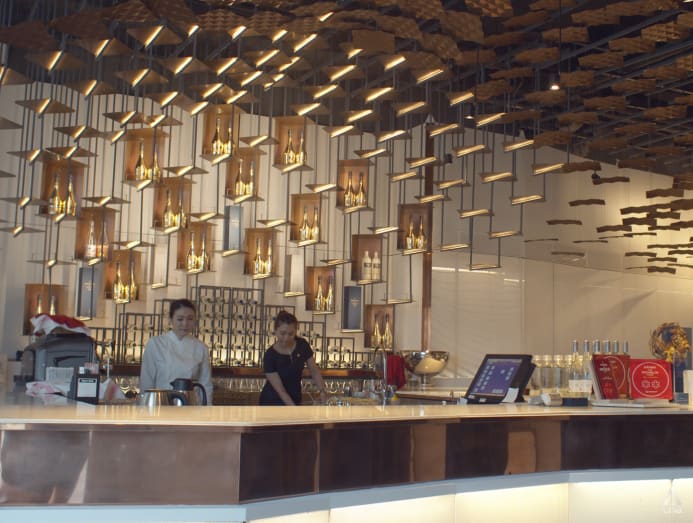 Ho said: "When she designs textures for the pastries, she thinks about how to separate the layers first. Then we will think of what kind of flavours to make. She is a Singaporean Chinese, but she makes Taiwanese-styled desserts. The ingenuity of the ingredients she uses and the way she adds little touches put smiles on people's faces."
The duo met when they were working at the now-defunct French restaurant Guy Savoy in Singapore and had bonded over their passion for desserts.
Singaporean Angela Lai, who is Asia's Best Pastry Chef 2021, wants to create sweet memories at the end of every meal in her two-Michelin-starred restaurant, Tairroir, in Taipei. She does this by infusing her desserts with the flavours of traditional Taiwanese street snacks. (Video: Freestate Productions)
Lai recalled: "When I knew he was returning to Taiwan with plans to open a restaurant, I jokingly said, 'Why don't you hire me?' He kept it in mind and when he was setting up Tairroir and called to ask if I would like to join him in Taiwan as his pastry chef."
Lai had studied hospitality management before working in a sales position in a Singapore hotel. She soon realised it wasn't her cup of tea.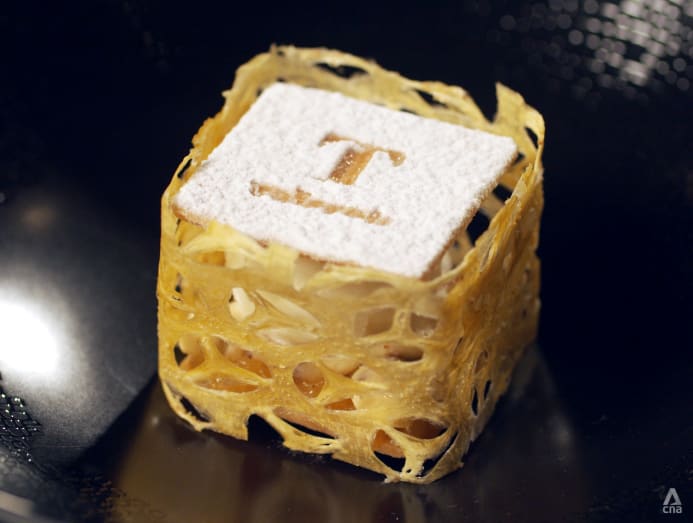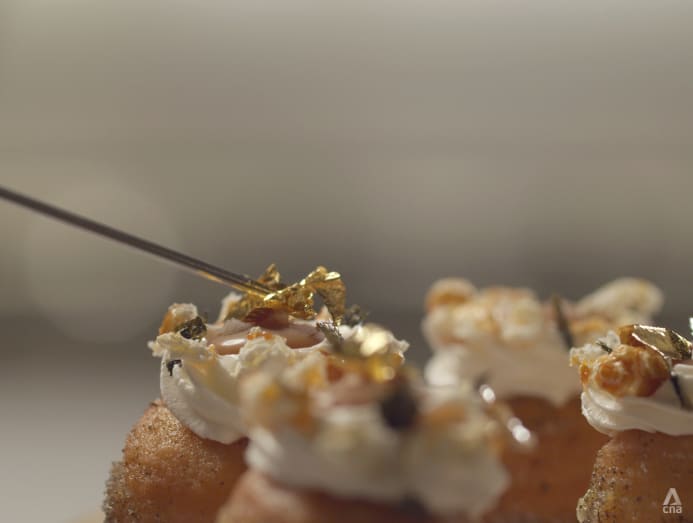 She shared: "Chefs weren't that glamourised back then when I made this career switch, but to me that was what I wanted to be. I'm more comfortable in the kitchen, baking and plating, and having that kind of rushed feeling." So at the age of 22, she enrolled in At-Sunrice Global Academy and worked in several restaurants thereafter.
Despite creating sweet things all the time, Lai still loves to go on food adventures on her days off, especially with her good friend, Yuting Chen, a landscape architect. They love eating pastries and tasting Taiwan's traditional snacks and would take the occasional vacation together to travel and explore Taiwan.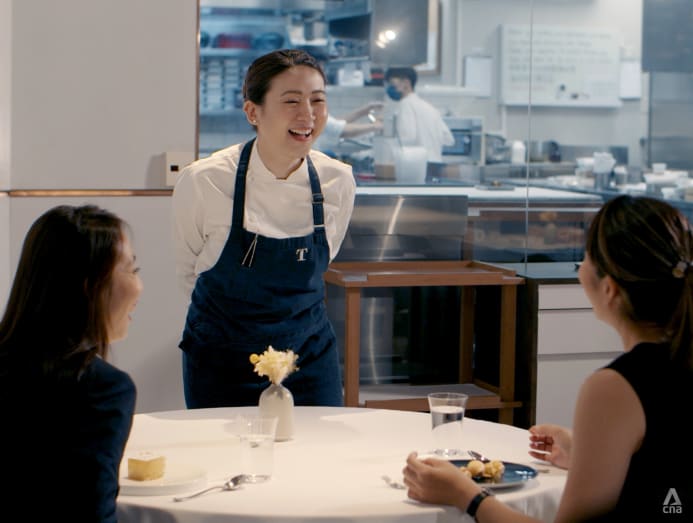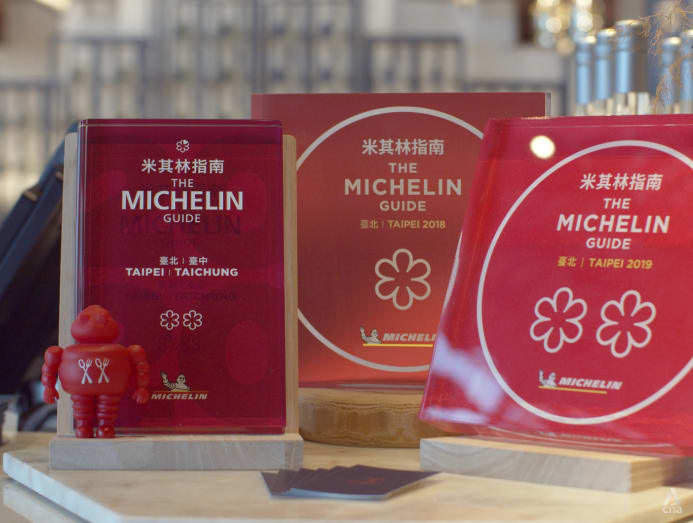 Chen commented: "Angela is very sweet and nice to her friends, but in her profession, she pursues perfection to the extreme with zero tolerance for mistakes. She has brought new elements to Taiwan's pastry industry and brought traditional street snacks to an international level."
Having called Taiwan home for the past six years, Lai has learnt to embrace all its goodness and curveballs such as earthquakes, typhoons and farmers telling her that the figs she had ordered have been blown away.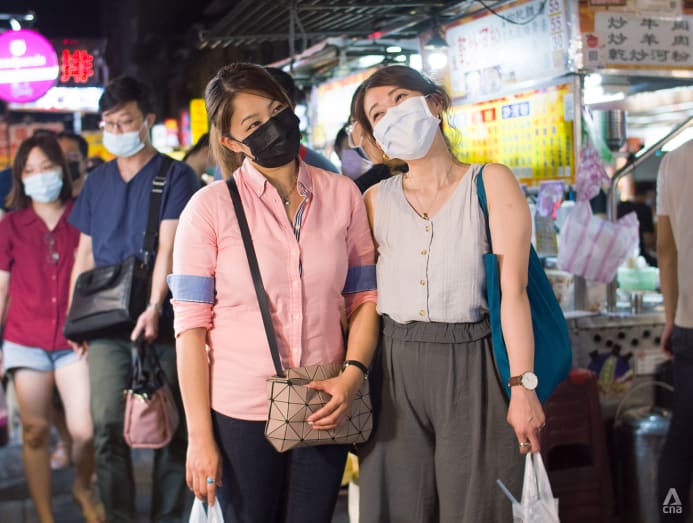 The city's lively street food scene is a constant inspiration for Lai too. Desserts such as Shao Muah Chee, a hot-and-cold dessert that combines hot mochi with sesame powder or lightly sugared peanut powder with milk-flavoured ice shavings intrigue Lai and sparks her creativity.
She said: "Taiwan has changed me a lot as a person. I get to use a lot of local produce, to learn more about Taiwanese culture, not only as a chef, but also personally. And interpreting some of this culture into our desserts is a learning experience for me."
Adapted from the series Remarkable Living (Season 4). Watch full episodes on CNA, every Sunday at 8.30pm from Nov 28.