The son of a hawker bringing Singaporean flavours to Taichung, Taiwan
Jimmy Lim's fine-diner JL Studio and casual eatery Chope Chope showcase familiar Singapore dishes with a modern twist.
As the only son in the family, Jimmy Lim had to help out at his father's hawker stall when he was a child. He hated it at first, but slowly grew to enjoy serving guests and seeing them smile.
Today, 39-year-old Lim is the chef-founder of two-Michelin-starred Jl Studio in Taichung, Taiwan, which offers a modern interpretation of Singapore cuisine complemented by French-style cooking techniques. He shared: "Our backbone is Singaporean cuisine, like laksa, Hainanese chicken rice, bak kut teh, while putting it into a more refined version to bringing it to the international stage."
One of the dishes served is Panggang, or Chou Wei Xiang Tou in Mandarin. It consists of pungent ingredients such as prawn paste, fish sauce and petai, which are familiar to Singaporeans but not the Taiwanese. Lim wants to challenge that.
"This dish is very controversial, because not everyone likes these flavours. I wanted to share the flavours, ingredients and cultural aspects of Southeast Asia or Singapore," he said.
In Taichung, Taiwan, Jimmy Lim's fine-diner JL Studio and casual eatery Chope Chope showcase familiar Singapore dishes with a modern twist. (Video: Freestate Productions)
Food has always been a big part of Lim's life. When he was in primary school, he would help out at his father's Chinese food stall after classes, cleaning dishes, ordering food or serving dishes to guests. Later, when he was strong enough to hold the wok, he even helped to cook a few simple dishes. His father's fish head curry was a signature and Lim remembered how smooth and drinkable it was.
He said: "At my dad's stall, I really learned about thinking on your feet. There's no time for you to think too long. So how to make the guests happy, that was my most important lesson there.
Lim's first love was basketball and he was part of Singapore's national youth team. Unfortunately, a sports injury put an end to his professional sporting career. At 21, he decided to enrol in hospitality school Shatec to hone his cooking skills.
"When I learnt from my dad, it was the old-school teaching method, like a scoop of this, a tablespoon of that. Everything is not measured out. When I got interested in cooking, I really wanted to know the scientific aspect of it as well," he explained.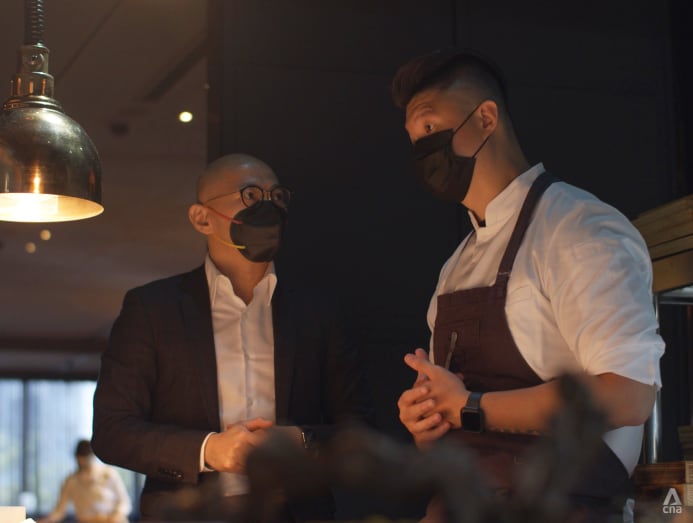 He went on to work at three Michelin-starred French Laundry in California, Per Se in New York, and Geranium and Noma in Copenhagen. In 2007, a job opportunity brought him to Taichung, where he became acquainted with Arthur Lai, general manager of Sing Ya Corporation, a partner company of JL Studio.
Later, they decided to collaborate and open a fine dining restaurant serving modern European cuisine. But three weeks before opening JL Studio, Lim felt that the menu lacked soul and was not a reflection of him at all. "I asked myself a lot of questions. I wanted to showcase Singaporean cuisine on the international stage. We did a big shift to change the whole restaurant style to modern Singaporean cuisine," he shared.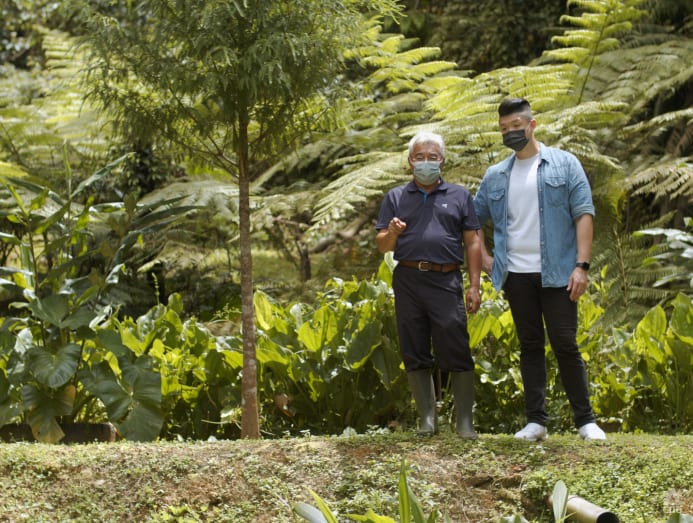 From then on, every dish at JL Studio is a taste trip through Singapore with vestiges of Lim's father's cooking. Lim works closely with a Taiwanese farm to source locally grown Southeast Asian produce.
In 2020, JL Studio became the first restaurant in Taichung to be awarded two Michelin stars. That year, Lim also opened Chope Chope in Taipei, a casual eatery that serves authentic Singaporean hawker fare like char kway teow, chicken rice, satay and milo dinosaur. His version of the popular kaya toast is turned into a dessert of edible eggshell, kaya ice cream with salted butter espuma and a dusting of coffee powder at the top.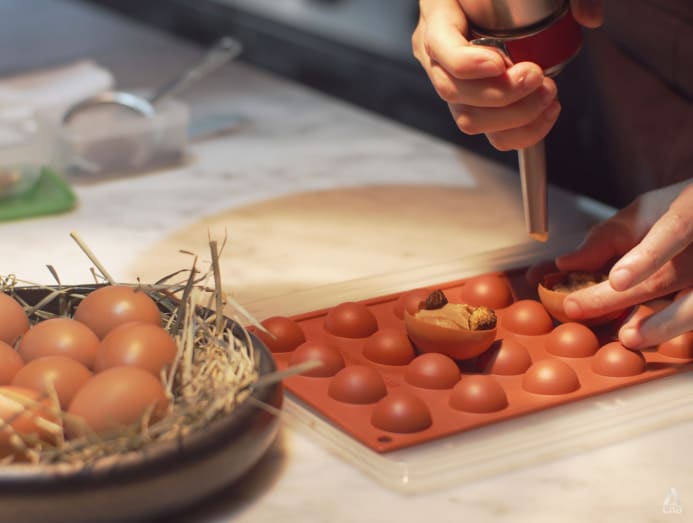 He said: "Singaporean flavour is important to me because this is where I'm born. I'm Singaporean and Singaporean flavour to me is home."
At the same time, Lim acknowledges that being in Taiwan has helped him to cultivate a calmer demeanour, and to pay more attention to the growth and harmony of his restaurant teams, as well as the needs and feelings of his customers.
"I used to be very pushy when I first came here. But I realised that the ren qing wei (human touch) in Taiwan reminds me of my dad's stall in the hawker centre – the community, the warmth, the kindness that they showed to each other," he said.
"I think my father would be proud and I hope that he's proud. Although we are both chefs, we are cooking on different platforms and catering to different guests. I hope what I'm doing now has some part of him that I bring along wherever I go and in the results that I achieve."
Adapted from the series Remarkable Living (Season 4). Watch full episodes on CNA, every Sunday at 8.30pm.