How this Singaporean architect built a luxury resort as a love letter to Bali
Located in the peaceful village of Kelating, architect Chan Soo Kian had originally planned to build a vacation home for his family.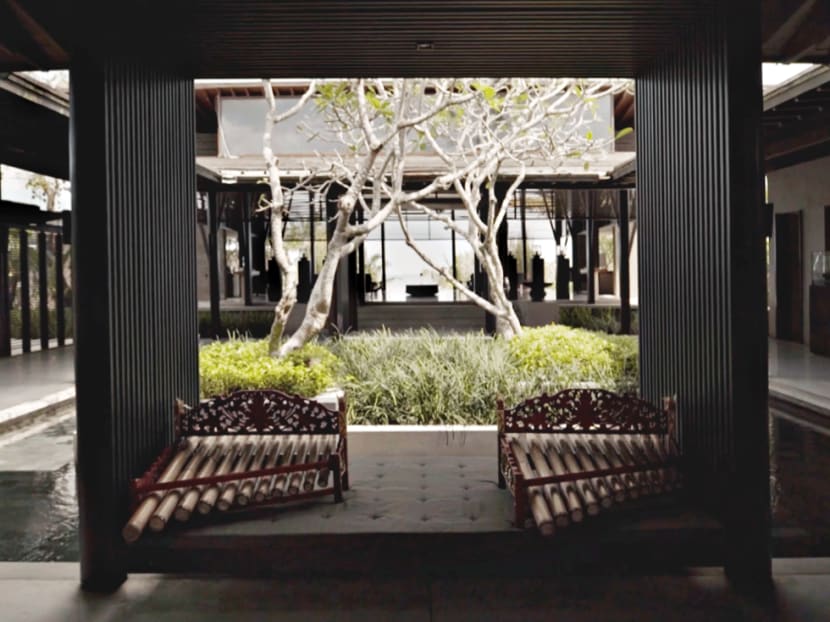 With an impressive body of work that spans the globe and includes iconic projects such as the Park Hyatt Maldives, W Hotel Seminyak and the National Design Centre in Singapore, asking architect Chan Soo Khian to choose one project that he holds dear might seem an impossible task.
But the principal architect of design and architecture firm SCDA does not hesitate and immediately picks this luxury resort in Bali.
Located in the peaceful village of Kelating, Chan had originally planned to build a vacation home for his family.
"Initially I was in a helicopter looking along the coast for areas where it was not heavily developed. I looked to the back and saw this huge volcano, terrace rice fields and the black sand beach - and then the cliff and the headlands. I felt that a single house sitting in huge nature somehow did not feel quite right. But I did feel a strong spiritual connection to the site so this was the beginning," he recalled.
To offer more people access to this slice of paradise, he built an estate that would become Soori Bali, which includes 48 private pool villas and residences. Situated within the picturesque Tabanan Regency among volcanic mountains, verdant rice terraces and a stunning black sand beach, the tranquil resort has certainly endured the test of time.
"When I designed this, I was in my 40s. Through the years I've not changed the design at all and I think it is quite timeless. I am so invested in terms of my emotional energy in this place because it represents what I believe in. It is not necessarily my most beautiful piece of work. But it is a reflection of who I am, this particular hotel," he said.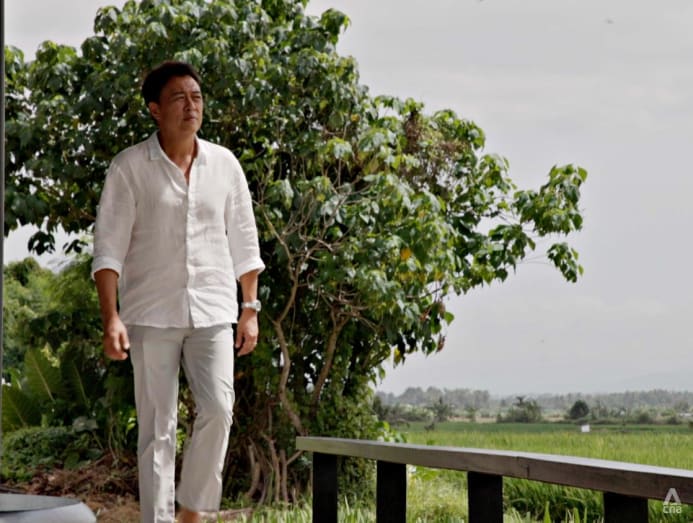 Soori Bali's concept is centred around the Balinese philosophy "Tri Hita Karana", which refers to the three elements that manifest happiness: Harmony with people, spirits and nature.
Chan took this adage so seriously, he even used it as a guiding principle when building the resort. Knowing that ceremonies are an essential part of life in Bali, his team engaged the village priest to bless the site and also to situate temples around it.
"The priest situated nine temples, different sizes, and the temples became in a way, found objects and organising elements for me to design around," said Chan. He added that the team also took into consideration the location of the nearby paddy field and water flow patterns to ensure villagers could conduct smooth processions from the village to the temples.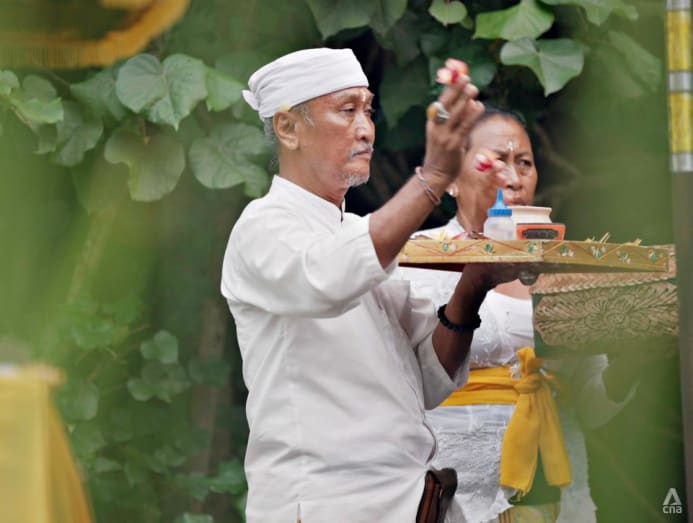 The resort itself features many hallmarks of Chan's signature architectural style that provides a seamless transition between the indoors and outdoors with open courtyards, and makes full use of natural light and cross ventilation. in the north-south direction to allow for sunlight to filter in while a series of overhanging roof eaves, screen systems and ledges were built to reduce heat from direct sunlight. He also made sure to build windows in at least two sides of each room for the best possible cross-ventilation, reducing the reliance on air-conditioning systems.
Many Balinese design elements, such as the terracotta tiles created by artisans known for specialising in this craft, as well as bronze and stone accessories designed in collaboration with local craftsmen, can be found throughout the resort. Feature walls in the interiors are made with batu candi, a local volcanic stone that brings the colour of the resort's eye-catching black sand beach into each villa.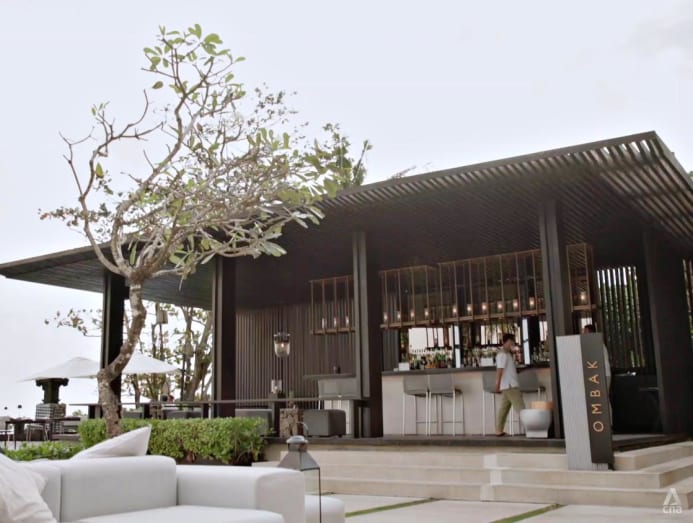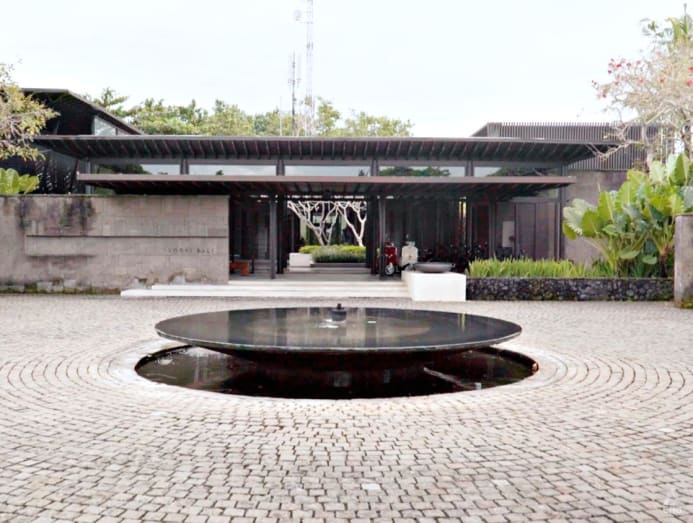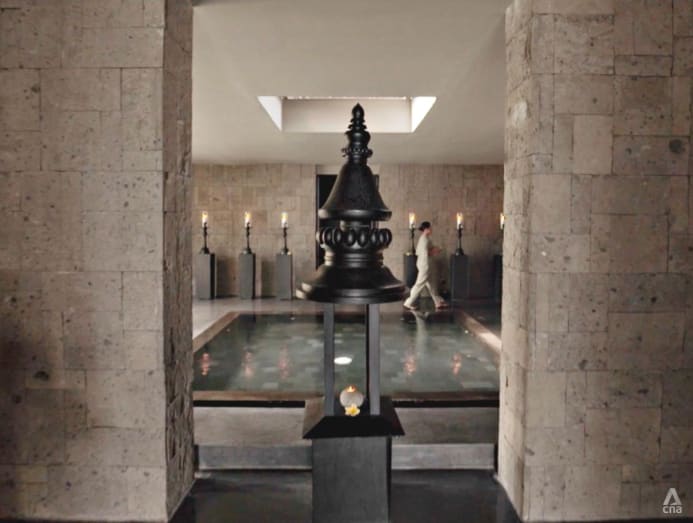 "This architecture is not about formal moments. It is not a sculptural piece of architecture that so many architects – even myself – imagine when you first start off; you want to make something iconic," Chan said. "I think being able to create contrasting experiences and heightening senses is what is important. That interweaving of place and culture and architecture is really in harmony with the design."
Naturally, a majority of Soori Bali's staff hail from Kelating village. But the connection between the village and the resort is even more deep rooted than that.
"The village is so authentic and cultural. So this is Bali, the way I want it to be – the old Bali when I used to come here," said Chan. To keep these traditions alive and vibrant, the resort supports elements of local culture such as the village's dance troupes. There is a dance school on the premises of the resort that trains young children, and the troupe even performs for guests to share the beauty of this art form with them.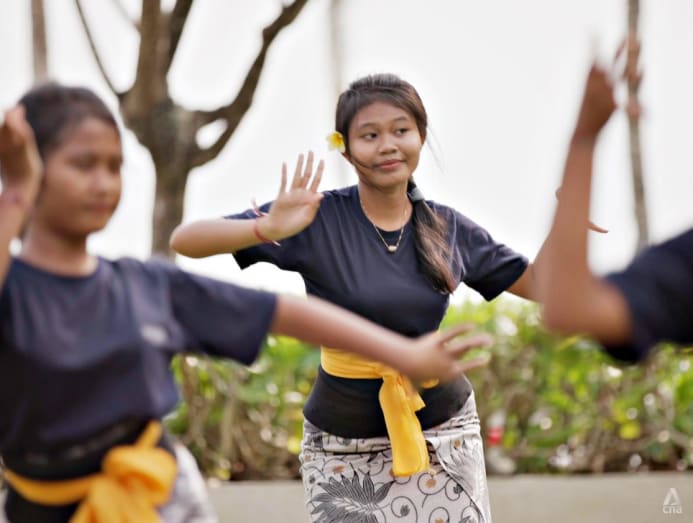 To encourage sustainability, Chan also spearheaded an initiative to distribute locally grown rice to the community in exchange for used plastic. The programme benefits over 800 households in the Regency and in 2021, the resort won The Leading Hotels of the World Change-Makers Award for this effort.
Pak Made, Kelating's village head said: "This programme is very beneficial and brought positive outcomes especially during the pandemic when it was very helpful to the economy and livelihoods of our community."
Back in the resort, the hotel's staff also clearly harbour a deep affection for the tight-knit community that Chan has built. It is what makes all the difference when guests come to stay.
"The philosophy of 'Tri Hita Karana' also makes us believe that everything has to be balanced – so if you try to make others happy then you will get happiness for yourself too. It's like a law of attraction," said Ayu, Soori Bali's restaurant manager.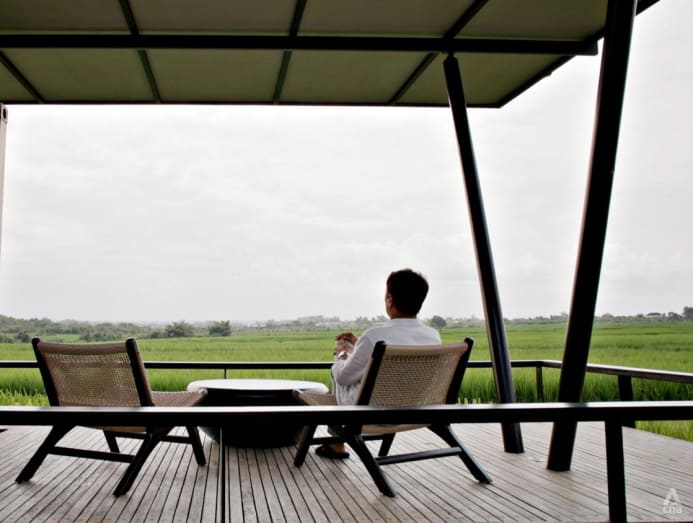 Over the years, Chan, too, has grown to regard the resort as his home away from home – even if it turned out to be much larger than he had originally planned.
He said: "We wanted a family home, so most holidays we would come here. The villa hosts knew the kids when they were young and now they are all in college. So yes, this has been part of family life for 12 years and everybody here, including the staff, is like family."
Soori Bali is the brainchild of Singaporean architect Chan Soo Khian. It's no ordinary resort but one that's deeply integrated into life of the villagers of Kelating – the staff members are like "family" and there's a traditional dance school within the premises.
Adapted from the series Remarkable Living (Amazing Spaces). .