A structure built to look like an impenetrable bunker is actually home to a multigenerational Thai family
Not only is this house a sight to behold, it is also an engineering marvel.
Located on the outskirts of Bangkok, an imposing structure resembling a secretive bunker stands on an island in a golf course. While it may look impenetrable from the exterior, the inside is anything but unfriendly.
This 11,840 sq ft property is home to a three-generation family and it was specially designed by the homeowner who was inspired by ancient Middle Eastern Ziggurats, an architectural style of the ancient Mesopotamians."I had a dream that when I build my house, it has to be different," said Suchatvee Suwansawat, who is a professor with a background in civil engineering. "The house has to look like a secret - it has to look like a bunker. For people who look at it at first glance, they might be curious to find out what it is [because] it does not look like a house. But when you are inside, it looks different from the outside. The house itself feels relaxing."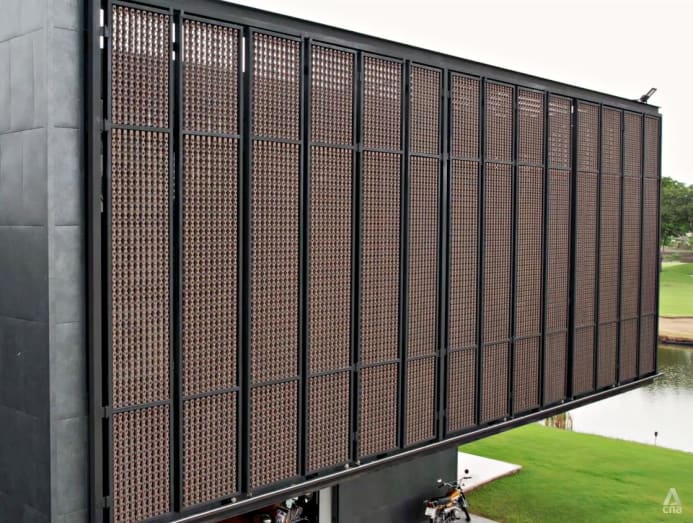 Creating a "simple but different" house turned out to be more challenging than anticipated. "The style is modern, but it is not just [from] an architectural approach. This house is kind of an engineering marvel too; we used a lot of engineering approaches. For example, there are no columns in the house so you need an engineer to calculate and design it very well," he explained.
Taking six years to complete, it features a double-walled exterior with a steel facade that covers the entire building. This not only offers the family privacy, it also insulates the interiors from the hot, tropical climate.
"In the afternoon, it gets very hot. So, the idea is that you have to prevent the heat transfer that occurs inside the house. Even with two-layered bricks, it is not enough hence we imposed another layer that has steel outside to act as an insulator," he said. "So, when the sun and heat comes into the house, it is protected by the metal sheets and there is air in between the layers. You don't feel hot at all, it's very comfortable because of the material used." The generously sized home has 23 rooms, including a garage, gym, home theatre, multiple living areas and an office space. But the most interesting aspect of the house is the swimming pool located on an upper floor.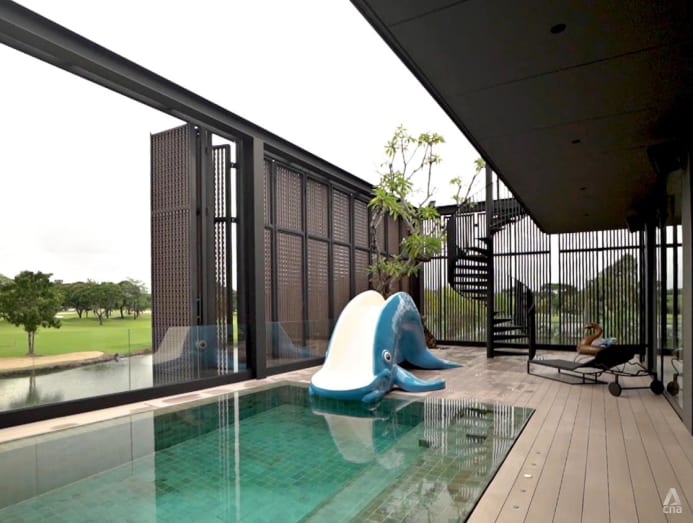 Suwansawat said: "Can you believe that the swimming pool is on the second floor and you can still have views on the first floor - it is not that easy to achieve. So this is not just an architectural genius, I want to say it is engineering genius too that helped me to build this house."
With the exterior resembling a bunker, he also had to devise ingenious solutions to allow more light to enter the building. The solution: The centre courtyard designed with hidden structural columns to increase the light and air flow when all the sliding doors are open. "The idea is that you need the courtyard to bring the light into the house. And not only does the courtyard bring in light, there is also a tree in the courtyard that can make you feel connected to the environment and nature," he said.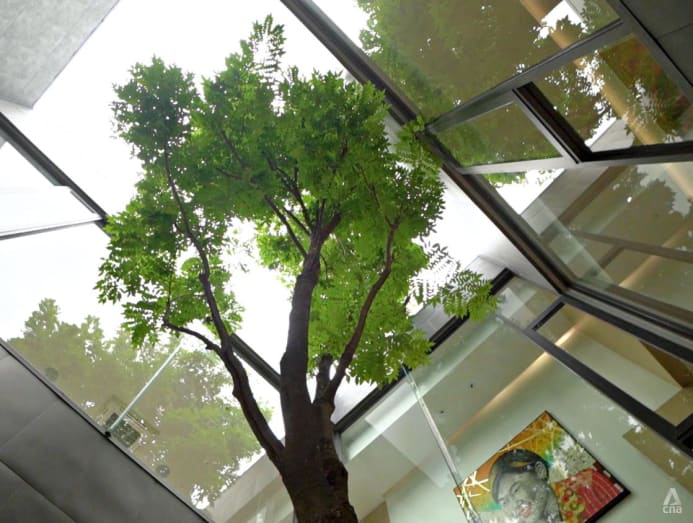 With floor-to-ceiling glass panels spread throughout the property to offer expansive views, the interiors certainly do not feel enclosed at all. "Here, you can look around everywhere and you can see that there is free space where you cannot differentiate inside and outside," said Suwansawat.
With three generations living in the house, including his parents, he made it a point to ensure there are sufficient shared living spaces for the family while providing each family member with their own private area too. For example, his young son too has his own playroom that is filled with plenty of toys to keep him entertained. "The house is built to match the living style of my family. For me and my wife, we love to work so we need to have a working room with a big table that we sometimes use as a meeting room," he said.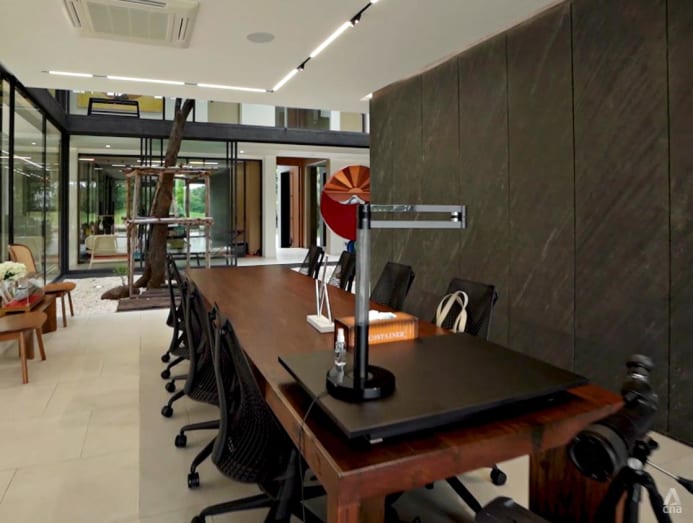 Clever design touches, such as concealed shelves hidden behind wall panels, provide ample storage space for all their documents. Hidden under the swimming pool and accessed via a "secret" door in the office is his man cave, which holds some of his most prized possessions including collectibles and books. 
"If you ask me which area I love the most, I would have to say the library. That area is where I work, read books and enjoy my nights because I love reading," he said. As a professor, his library shelves are stacked with an eclectic range of tomes across various fields including history, art and architecture.
There is also a tightly curated collection of figures of Iron Man, his favourite superhero character. "It makes the library look vibrant and enjoyable to work and study in," he said.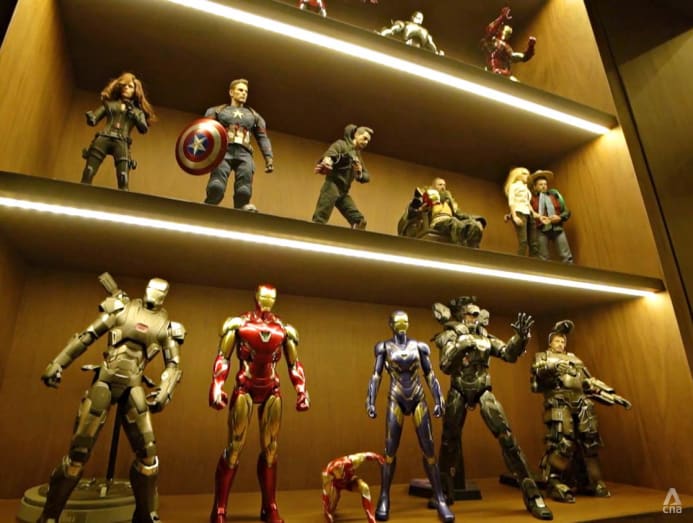 Looking back on the process of designing and building this dream home for his family, he said: "The most important thing if you want to build your own house is that it is not necessary to be luxurious and big, but you have to make the house your own home. You have to live well. You have to live happily with your family - the people that you love. This is essential and this house fulfils everything."
Adapted from the series Remarkable Living (Amazing Spaces). Watch full episodes on CNA, every Sunday at 8.30pm.