The Taiwanese bamboo artisan whose works are in Apple, Hermes and Loewe stores
For Feng Cheng Tsung, using bamboo as an artistic medium is a way for him to connect with craftwork and traditional culture. He makes everything from small plates and chairs to display shelves and large-scale installations art.
As a child, Feng Cheng Tsung enjoyed taking electrical appliances apart and putting them together again. This curiosity eventually led him to study industrial design at university and under a bamboo master craftsman.
Today, Feng is an internationally recognised artist and designer known for his modern interpretations of bamboo. His installations are found in the boutiques of luxury brands such as Hermes, Apple, and Loewe.
Feng shared: "Bamboo is a very important starting point for me to get connected with craftwork and traditional culture. And, through creating art, I [turn] the most precious parts of such ancient wisdom into sculptures or massive installation art."
The flexibility of the natural material intrigues Feng. "It's malleable and full of possibilities. It can be turned into powder, or made into strings or soft strips, even tubes, or transformed into something solid and firm," said Feng. "It can be small and massive, light and extremely heavy, even very soft, flexible and hard."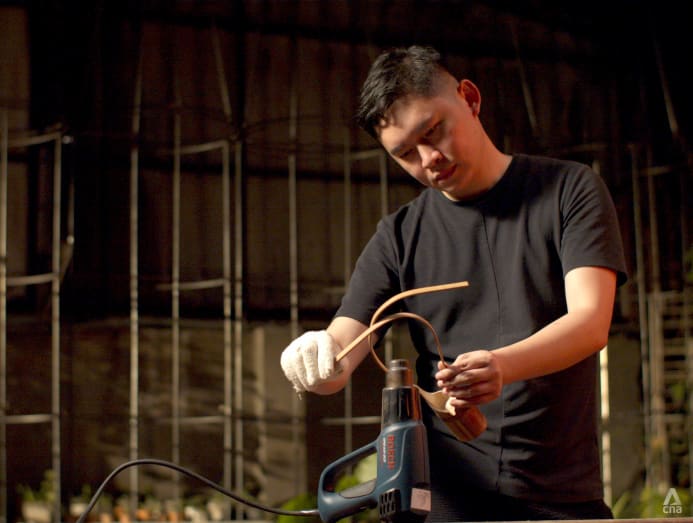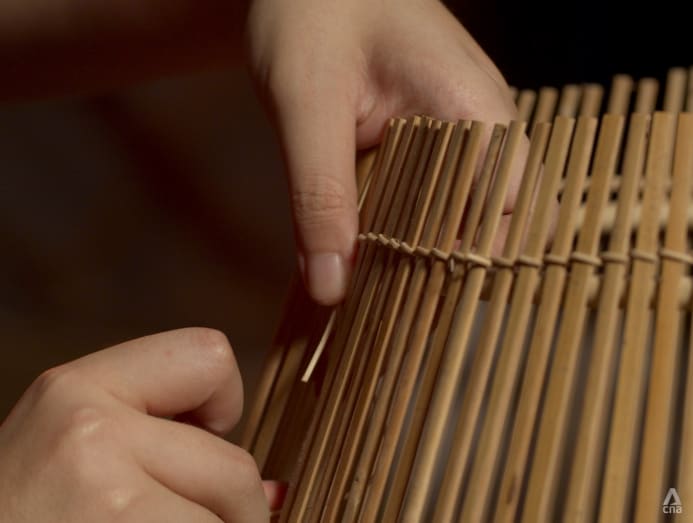 The opportunity to work with a bamboo master during his university days proved to be the turning point in Feng's artistic journey. He learnt how bamboo was made into different kinds of beautiful things, as well as those used in daily life, such as disposable chopsticks and other cheap, fast-moving consumer goods.
"I started to be excited about it, wondering if bamboo can be made into something more valuable," said Feng.
For artist and designer Feng Cheng Tsung, using bamboo as an artistic medium is a way for him to connect with craftwork and traditional culture. (Video: Freestate Productions)
In 2013, he created a chair called Flow, which was displayed at the Triennale Di Milano. It was an important piece of work for him as it was the first time he encountered traditional culture as a starting point for his work. He reached out to bamboo masters in Taiwan to learn more about their traditional craft and whatever they taught him about the usage of the material, Feng would think of ways to do it differently.
Feng recalled: "Most of the masters found my creativity interesting, but they were not confident if it had the potential to become a career or whether it can be a product that can be sold."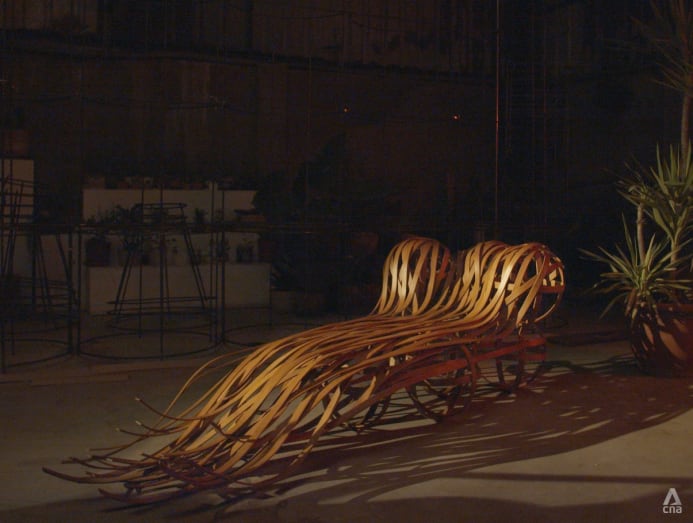 One of his most significant works was a 2017 installation at Taiwan's scenic Sun Moon Lake, which was inspired by the indigenous Thao community's techniques of weaving fish traps. Feng was taught by the last Thao man who could make such a trap. Despite his initial perception that the weaving process might be very difficult, he eventually found that the knitting methods and steps were very smart and simple.
"So from there, we had a very simple idea to transform this little trap, originally used to catch fish, and make it bigger and allow all tourists to have the opportunity to know this very beautiful, precious and disappearing craft," said Feng.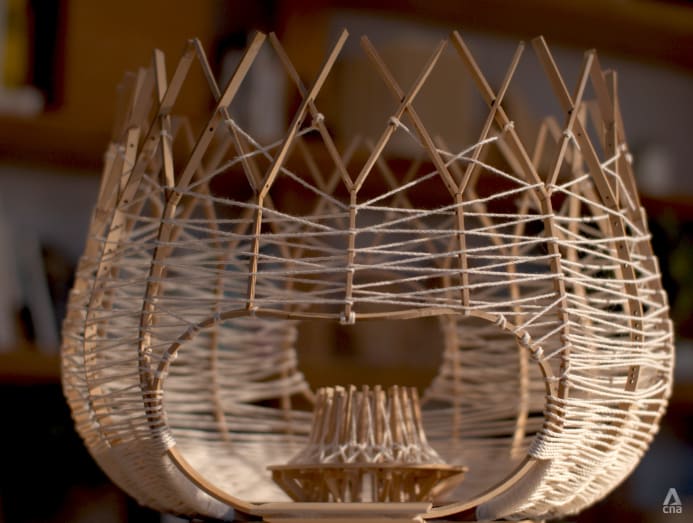 The high-profile installation led to collaborations with luxury brands such as Hermes, Nike, Apple, and Aesop. Most recently, Feng created bamboo structures, composed of smaller fish traps, as a backdrop to the display units in Loewe's boutique in Taiwan. He shared: "Loewe thought that our creations are full of history and very similar to the craftsmanship they admire."
Along the way, he has made like-minded friends such as journalist Jerry Tsai, who has an interest in Taiwanese culture. Tsai helps Feng with research whenever the latter has an idea. The duo collaborated on an installation piece celebrating the life and culture of the indigenous Bunan tribe.
Tsai said: "Every time I see his work, it is obvious that a machine could not have made them. I find it inspiring and interesting that his pieces consist of the simplest steps to present old traditional methods. This is what I particularly like about his work."
In 2020, Feng returned to Sun Moon Lake with another large-scale installation, named Nesting Plan II. Inspired by the green-backed tit bird, an endemic species found at the lake, Feng combined his knowledge about the birds' nesting process to human construction and rope-weaving methods to create a modern structure that expresses the area's unique environment and culture.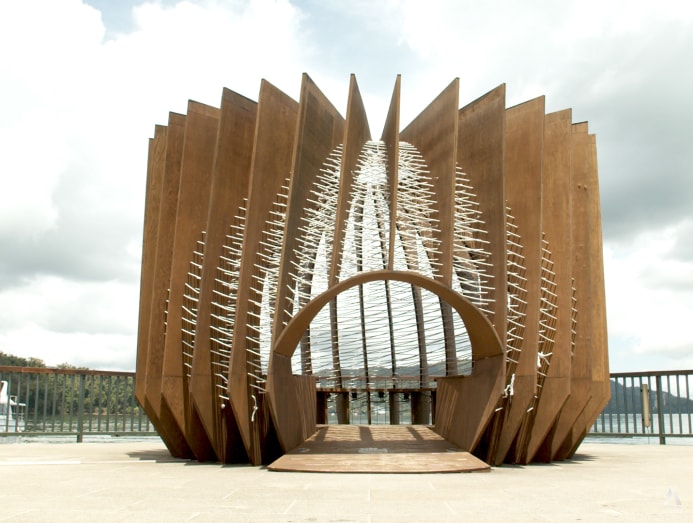 And this is the motivation behind Feng's artistic journey: To highlight the unique aspects of Taiwanese culture and heritage.
He said: "Every place will cultivate its own handicrafts, which is related to the environment and the history and culture of the people who lived here at that time.
"I feel that as an art creator, I can use art to sustain this handicraft, and even allow it to have a different interpretation. I can use these wonderful old stories and tell them again to the people through a different and modern way."
Adapted from the series Remarkable Living (Season 4).