The female carpenter bringing a different style of furniture making to Taiwan
Lin Yi Hsuan's Yih Wood Studio carves out furniture that showcase the beauty of wood in unusual and colourful ways.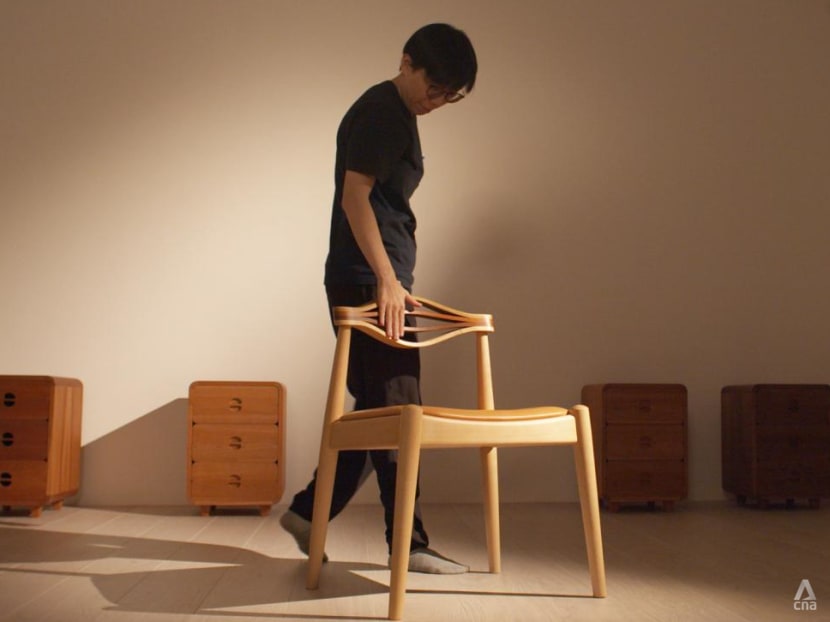 Taiwanese carpenter Lin Yi Hsuan almost ended up being an animal doctor.
She was doing veterinary studies in university when she realised that cutting up animals wasn't her cup of tea. So she took off to London to pursue a degree in fashion design instead. Upon graduation, she returned to Taiwan and worked for various apparel companies.
During this time, she started to develop a passion for carpentry, taking classes on and off for about a year-and-a-half. "I love traditional craftsmanship and attended carpentry workshops over the weekends. The more I learnt about it, the more I liked it. I wanted to get to know it more," Lin shared.
She eventually qualified as a professional carpenter and in 2014, a government grant allowed her to fulfil her dream of opening her own workshop, Yih Wood Studio, in New Taipei City.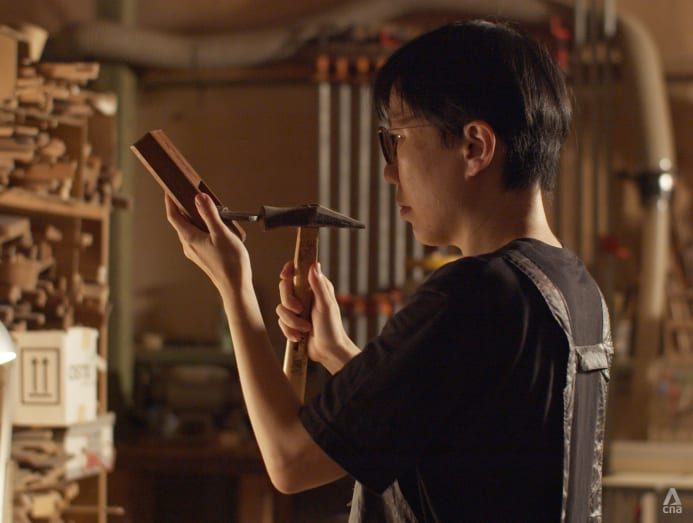 Since then, Lin has won awards for her furniture pieces that reflect culture and craft. She is well known for her minimalist and unique designs. She said: "I like wood because it's alive and an organic material. Each piece has a different feature and characteristic; there aren't two pieces of wood that look exactly identical. As such, each furniture piece a customer gets is unique."
The "Yih" in her studio's name means "one" in Mandarin, and reflects her focus on simplicity and the finest craftsmanship. She said: "I hope that I can focus on only one thing and make it right. That's the meaning of 'yih', which is of our expectations to ourselves."
Female carpenter Lin Yi Hsuan's studio produces mostly woodwork furniture and bespoke pieces. In 2017, Lin won Taiwan's Golden Pin Design Award. Her achievements have made her an inspiration and role model for many women who are interested in carpentry.
Lin's studio produces mostly woodwork furniture as well as provides bespoke services. One of her signature designs is The Ripple Chair, whose back is formed by four different types of curved wood – walnut, cherry, maple and oak – before being given a natural coating like linseed oil.
Another unique design is the Curved Lamp with different shades of wood in its body. While most table lamps would have a foldable design, Lin curved hers in a gentle and elegant way with a lampshade made from sandalwood. As the lightbulb heats up, a subtle scent is emitted. She said: "I hope the material I choose, and even the way it is processed, would help to reduce the impact on the environment."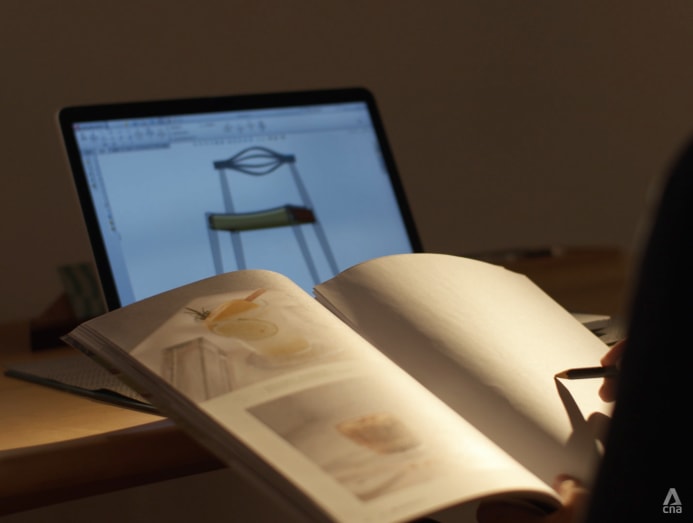 Lin's fashion background also influences the way she expresses colour in her pieces. "Compared to traditional furniture designers, my colour expression is bolder and richer. I prefer if there are various depths of colour levels in my work, and not just one single colour," she shared.
"I want to bring out different characteristics of wood that people are not as familiar with. I challenge the texture of wood to make the shape look 'soft' and colourful."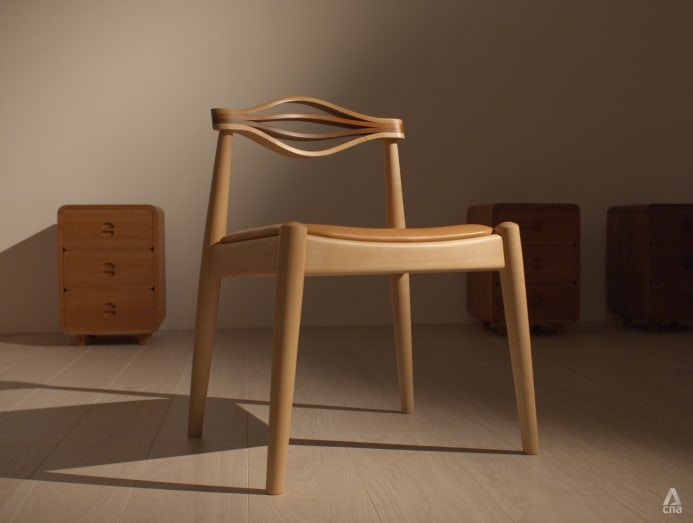 In 2017, Lin won Taiwan's Golden Pin Design Award and was lauded by the Craft Research and Development Institute for her artisanship. Her achievements have made her an inspiration and role model for many women who are interested in carpentry.
She said: "This industry does not offer equal opportunities to females. Actually, the whole environment and perspective from society need to be improved, rather than asking women to be stronger. For women who want to work in this industry, I want to encourage them, I hope they won't feel the frustration which is caused by discrimination."
On her part, Lin wants to continue creating the finest everyday products that will bring happiness to her customers. She said: "I hope to make my work more refined, to do it on a small scale and more spontaneous way, and follow my heart."
Adapted from the series Remarkable Living (Season 4). Watch full episodes on CNA, every Sunday at 8.30pm.