In Taiwan, a secluded resort with hot tea spas and locavore dining
Surrounded by spectacular mountain scenery, Xinpu's The One Nanyuan is a 20-room wellness retreat with cultural and upcycled design elements and community-focused initiatives.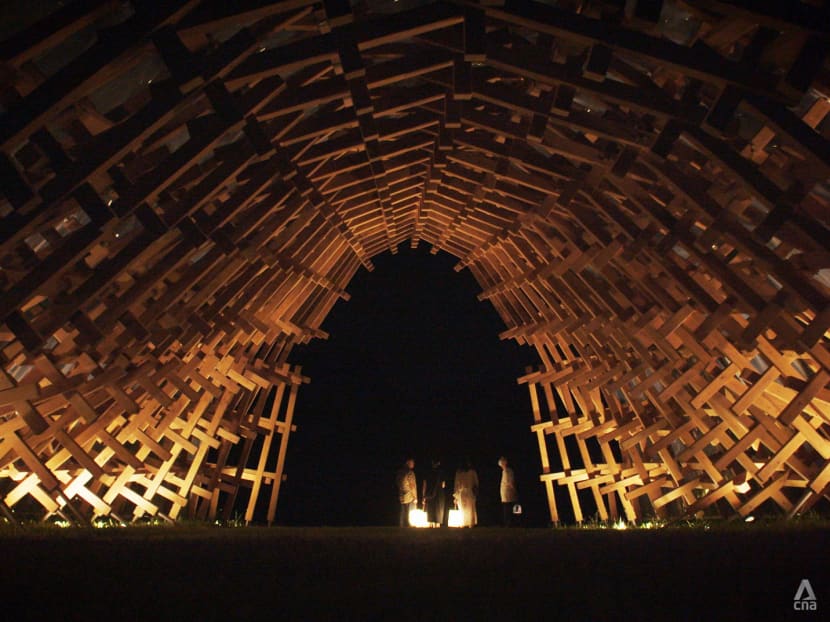 Just an hour away from Taipei city lies the township of Xinpu, renowned for its stunning mountain landscapes, rice fields and fresh produce such as citrus and Asian pear.
It is also a place full of history and culture, where the majority of residents are of Hakka ethnicity, a Han Chinese sub-group. Visitors can experience traditional Hakka-style architecture and cuisine such as Hakka flat noodles, rice vermicelli and traditional desserts.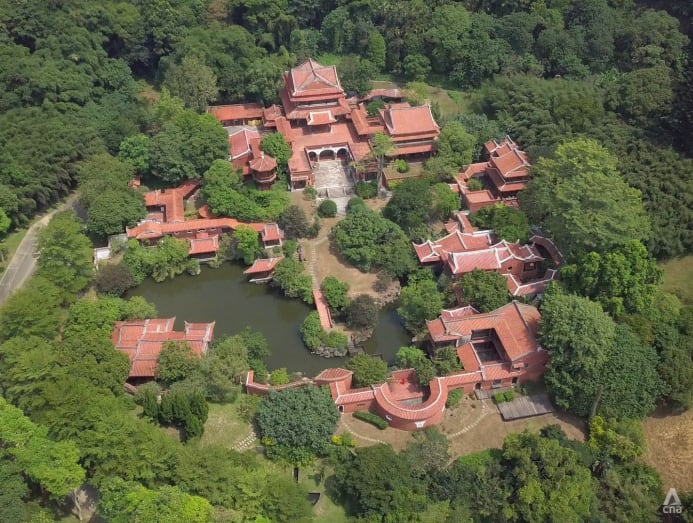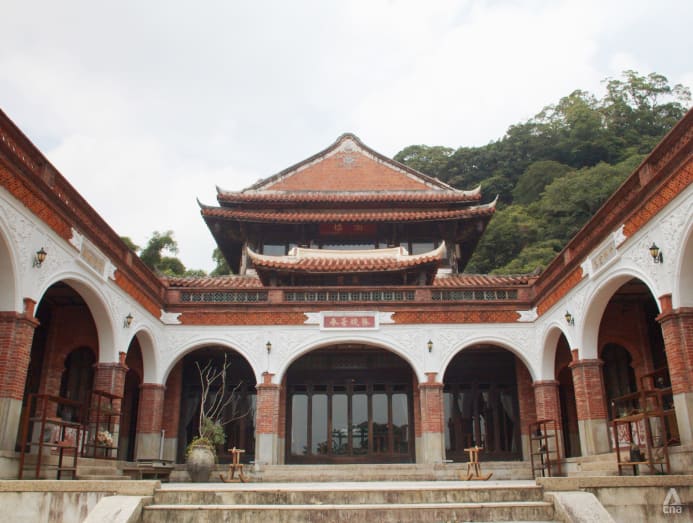 One of Xinpu's key attractions is the quaint Hukou Street, which is regarded as the best-preserved old street in Taiwan. It is a special place where residents live, commerce flourishes and different places of worship are found.
Another notable attraction is wellness resort The One Nanyuan, set in the former home of Wang Tiwu, the founder of a Taiwanese newspaper. The Wang family decided to open their home to the public, and the property was leased to lifestyle company The One Group, which transformed it into a wellness retreat in 2008.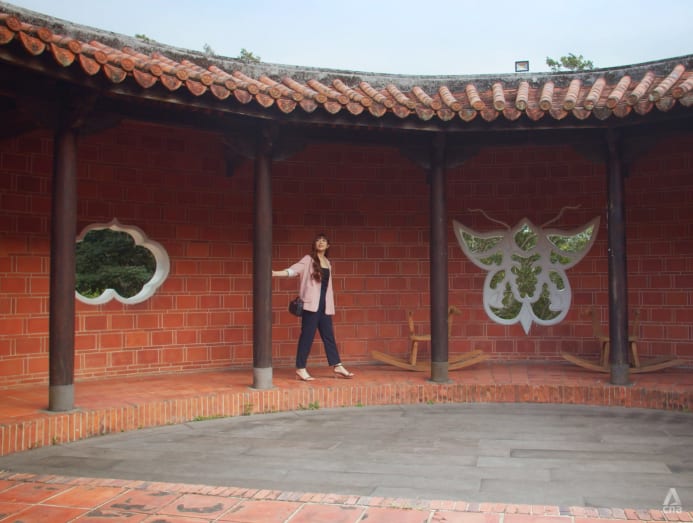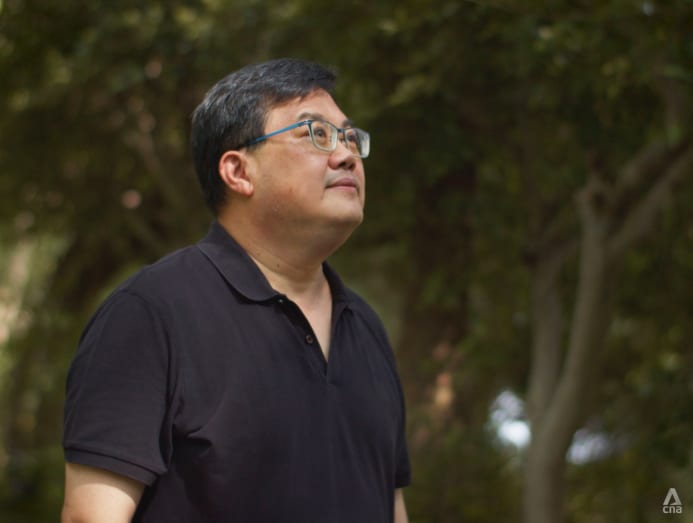 Designed in 1985 by the architect Han Pao-Teh, who is widely known as the godfather of Taiwanese architecture, One Nanyuan commands a spectacular view of the surrounding Jiu Chong mountains. Its design includes elements of Mingnan architecture, the garden architectures of southern China, as well as Hakka culture and decorations, giving it the air of a contemporary museum without walls.
The 20-room property is set in a sprawling 27ha site of landscaped gardens, which are the biggest within the mountainous region. They are dotted by ancient cypress trees and art installations, including Japanese architect Kengo Kuma's Wind Eaves pavilion that was specially commissioned for the resort's gardens.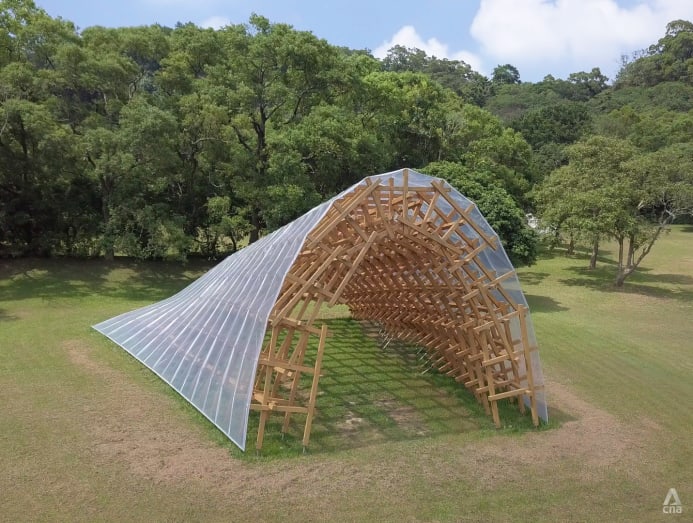 Surrounded by mountains, this 20-room resort in Xinpu, Taiwan is set on land the size of 40 football fields, and offers guests an escape from urban life. (Video: Freestate Productions)
Ben Liu Pang Chu, CEO of The One Nanyuan, shares that the resort applies the principle of "restoring the old to its original state" and takes an environmentally sustainable approach to the room decor by recycling and repurposing old furniture. Cypress wood from the gardens is also creatively used in the furnishings. He said: "We hope the design in our rooms are distinct from most resorts."
Relaxing tea sessions are a highlight at The One Nanyuan, where brews include the white-tip oolong tea from Hsinchu, also known as Oriental Beauty Oolong, as well as high mountain tea from Nantou. Art director Li Chin Yu shared: "To you, it's a normal process of drinking tea. But you are actually relaxing and this state of meditation is beneficial to your mental state. It has healing properties to ignite happiness in yourself."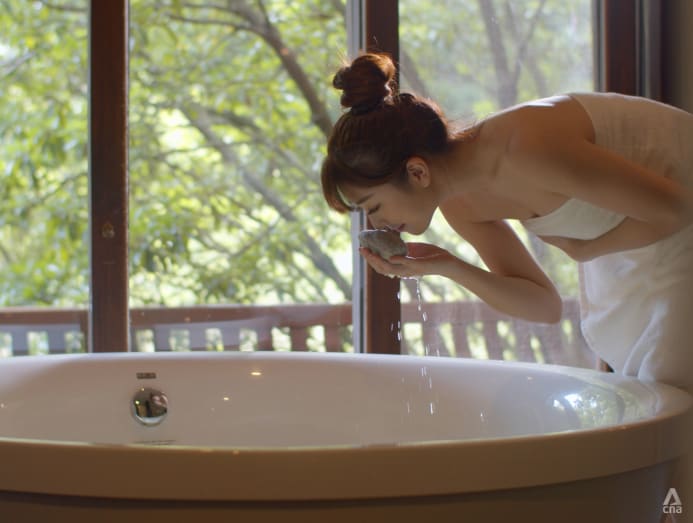 The hot tea spa is the resort's signature treatment, where tea leaves and herbs are combined for a therapeutic bath. Li explained: "We have different tea bags for different needs. We got the idea to use herbs from traditional Chinese prescriptions but instead of drinking it, we use it for the hot bath. It is not only used for healing the body but is also good for the soul."
Supporting local communities is also an important part of the resort, whose grocery store stocks familiar snacks that guests would have eaten during their childhood. The One Nanyuan has also won a Good Design Award from Japan for helping local farmers creatively package their produce such as dried persimmons, sweet potato whisky, and dried radish.
At the restaurant, local ingredients star in dishes such as the Five Flavour Filet Mignon where a steak is complemented by local mushroom, tomato and taro. The food also revolves around common Hakka cooking methods such as brewing and pickling. To enhance the dining experience during the pandemic, Liu came up with the concept of One Song One Dish, where each dish is accompanied by a song. It is all about bringing art, well-being and culture together in one regenerative experience.
Liu said: "It is about what [the guests] take with them when they leave. They can connect well with life, they can communicate well with the world to generate a more beautiful harmony in life."
Adapted from the series Remarkable Living (Season 4). Watch full episodes on CNA, every Sunday at 8.30pm.