This Thai cycling enthusiast owns more than 50 bicycles, including some of the rarest models in the world
From high end bicycles such as the Cervelo and Pinarello to vintage models, Suratchai Chenyavanij's collection tells the story of his love for the sport.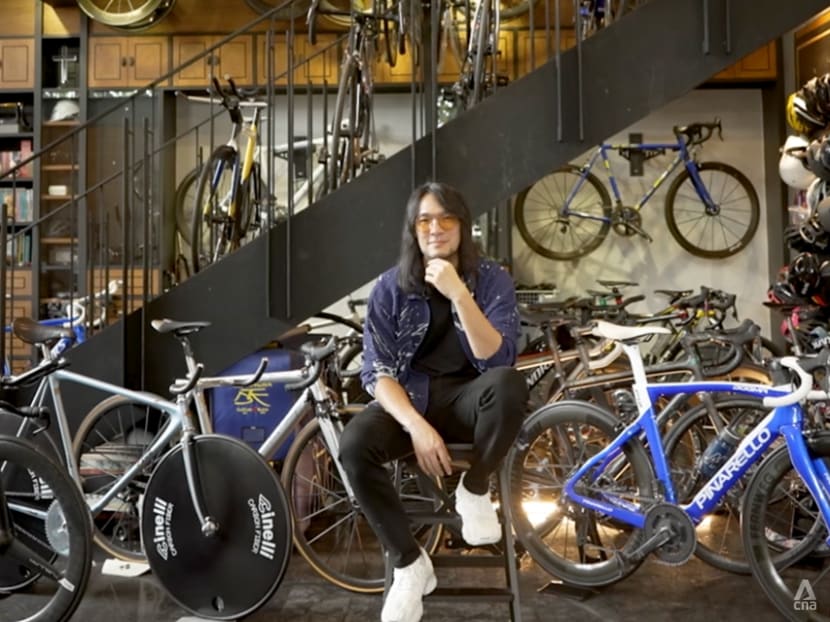 When Suratchai Chenyavanij built his double-storey house a decade ago, he told his wife he needed space for four bicycles ‒ which seemed a lot at that time for the budding cyclist.
"This house was designed by my wife while I was just starting to get into cycling so when she asked me how many bikes I want to have in the house, I said four. That is why she designed for four bicycles to be hung on the wall," he said with a chuckle.
In the years that followed, he noticed that the number of bikes he owned kept increasing as he explored various aspects of cycling from mountain biking to getting around town.
"Actually, I did not intend to collect them but as I continued to buy more, the numbers started to accumulate," he said.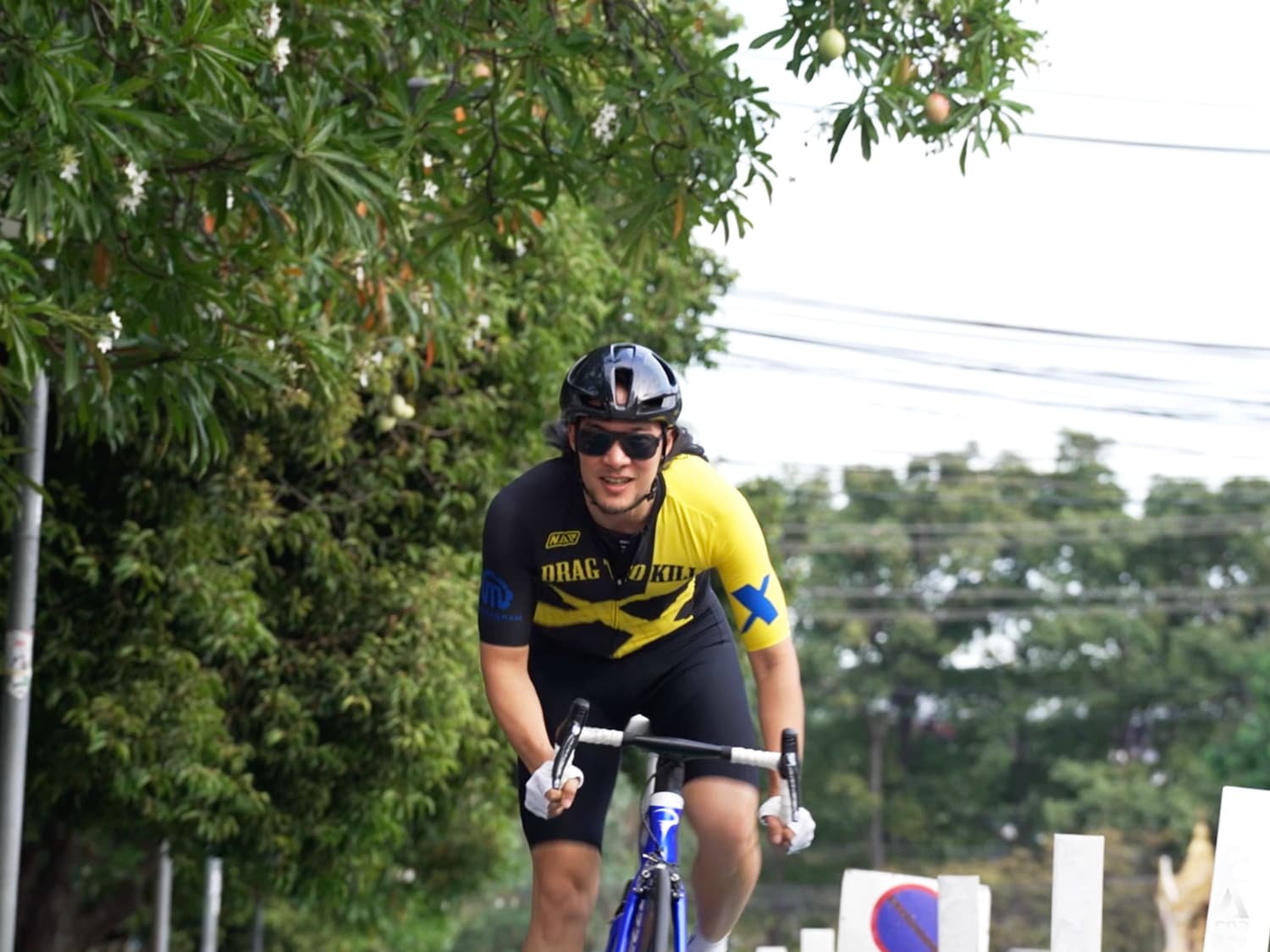 "I used to bike in the city using a fixed gear bike with a single speed. After that, I wanted to bike in the mountains, so I needed a mountain bike. Then, I wanted to try the triathlon, so I needed a triathlon bike. After I unlocked that skill, I wanted to try a time trial bicycle since it is the fastest type of bike. That is why I buy my bicycles according to the type of sport I am currently into."
He currently owns more than 50 high-end bikes including world tour models like Cervelo, Specialised and PInarello as well as vintage bicycles and individual parts for customising. "After filling up the spaces on the walls, the number kept on growing and growing until I had no idea how to keep them all. So I just leaned them against each other till the space was used up. The plan now is to build a gallery right next to my house to display my bikes," he said. "It is a building I designed so that when I take a photograph, you can see my collection of bicycles with an unobstructed view."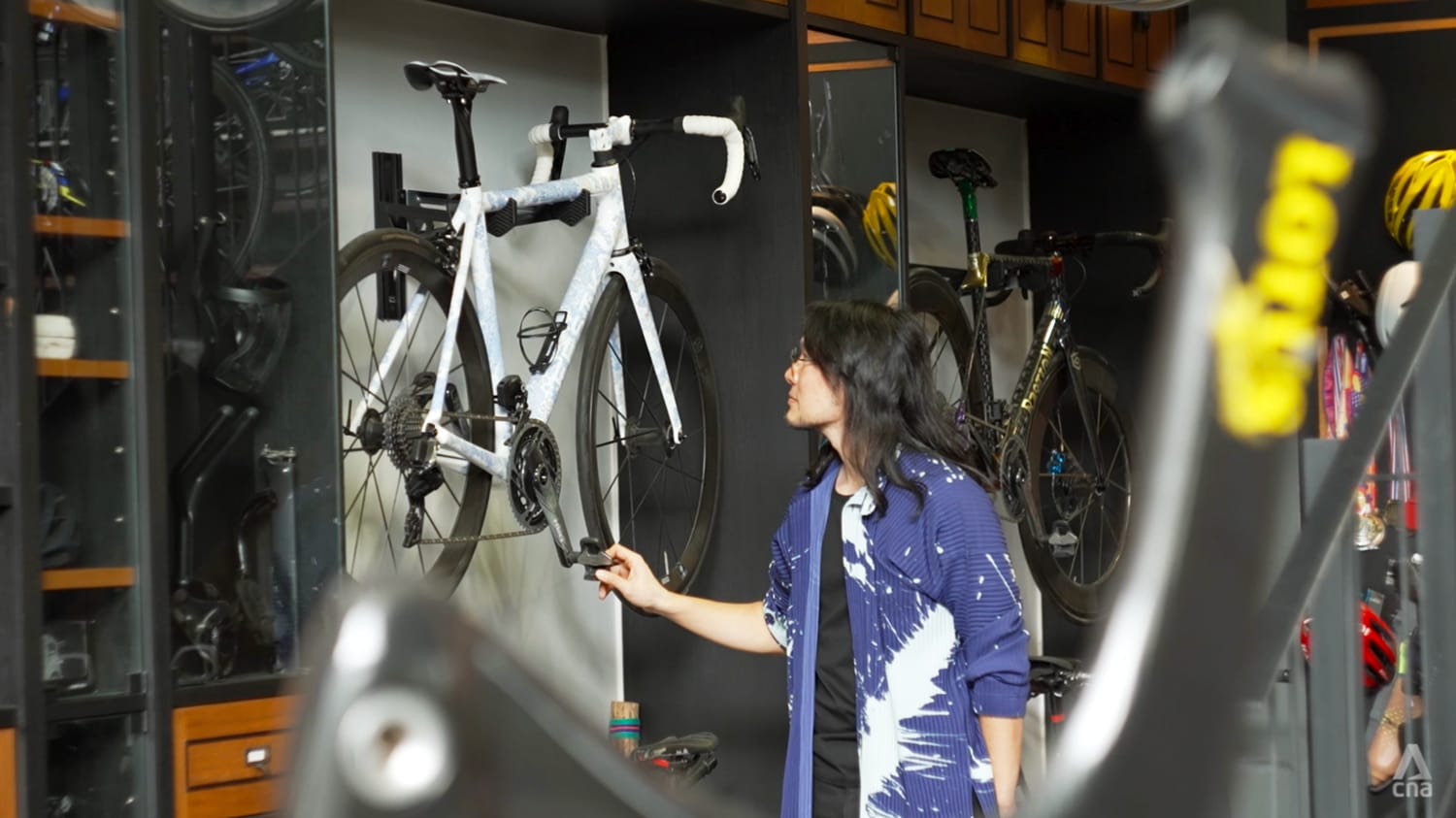 He began enjoying cycling as a child and used to own a BMX. Then when fixed gear bicycles became popular, he bought one for himself. He recalled: "When I tried riding the bicycle in front of my house, I thought to myself, 'Wow, how is it going so fast?' That was when I felt that bicycles could take me anywhere. And that is how I started to enjoy cycling."
Looking back on his collection now brings back fond memories. He said: "I can see the past and recall what I was doing at that time. It might have been the time when I was going up a mountain. Or when I was using a fixed gear bike to ride around town ‒ all the memories flood back."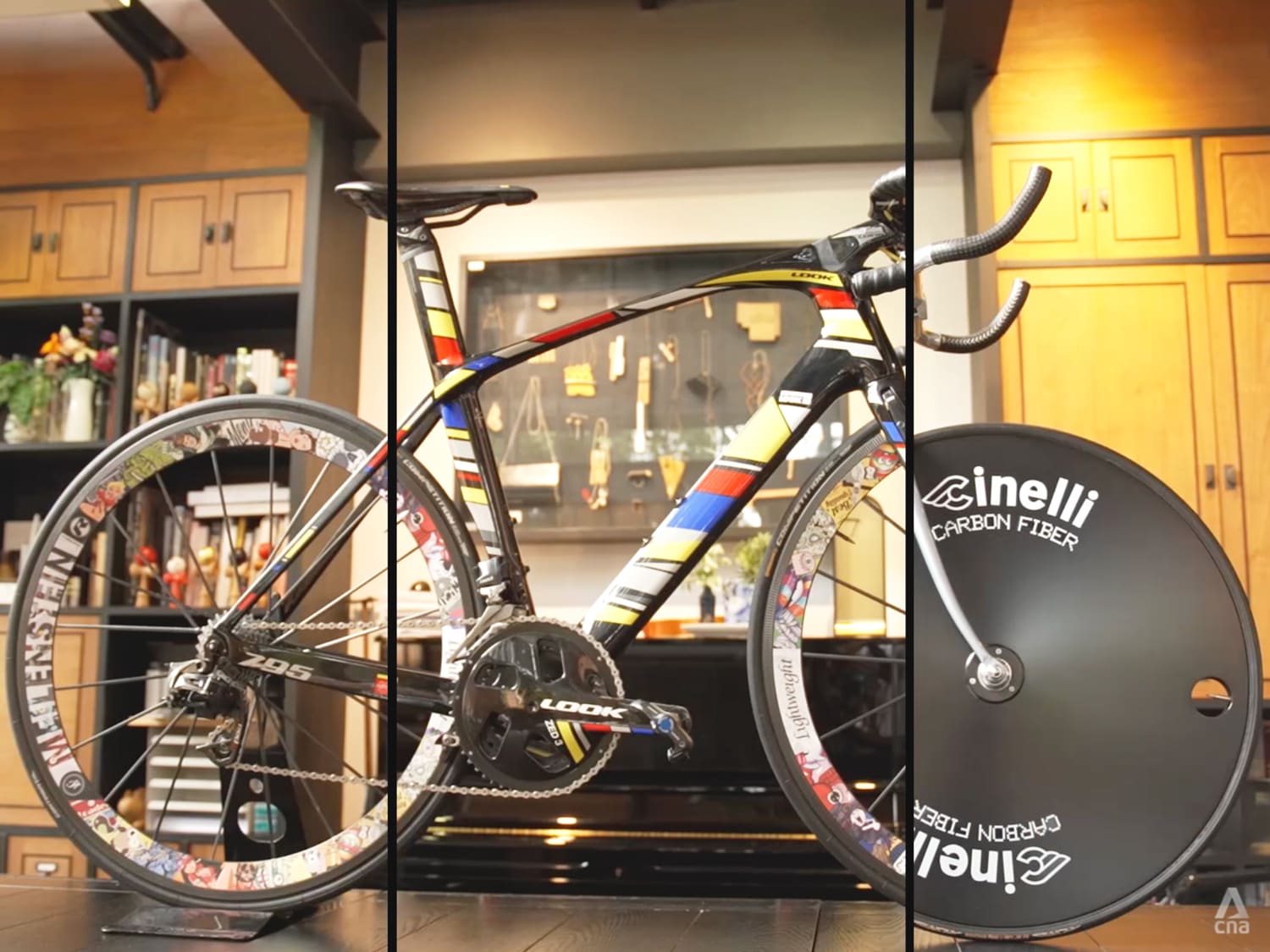 His performance bikes have a starting price of about US$15,000 (S$20,000), with high-calibre and limited-edition models priced even higher. The most expensive bicycle he owns is a US$50,000 Specialized enishi-E, a Specialized Aethos, which he bought at an auction. Weighing just 617g, it is the world's lightest disc-brake bicycle frameset. The bike was created in collaboration with Kosuke Masuda, a Japanese artist and Buddhist priest who engraves bikes with traditional Japanese-inspired designs and interesting materials.
"The Japanese monk lives in nature and grinds up copper and mixes it with colour to paint a design on the bike. The concept stems from using copper, which oxidises and changes colours. It is like it ages with us ‒ the longer we keep it, the more its colour changes and slowly turns green due to oxidation. Perhaps in 10 years, it will turn black," he mused.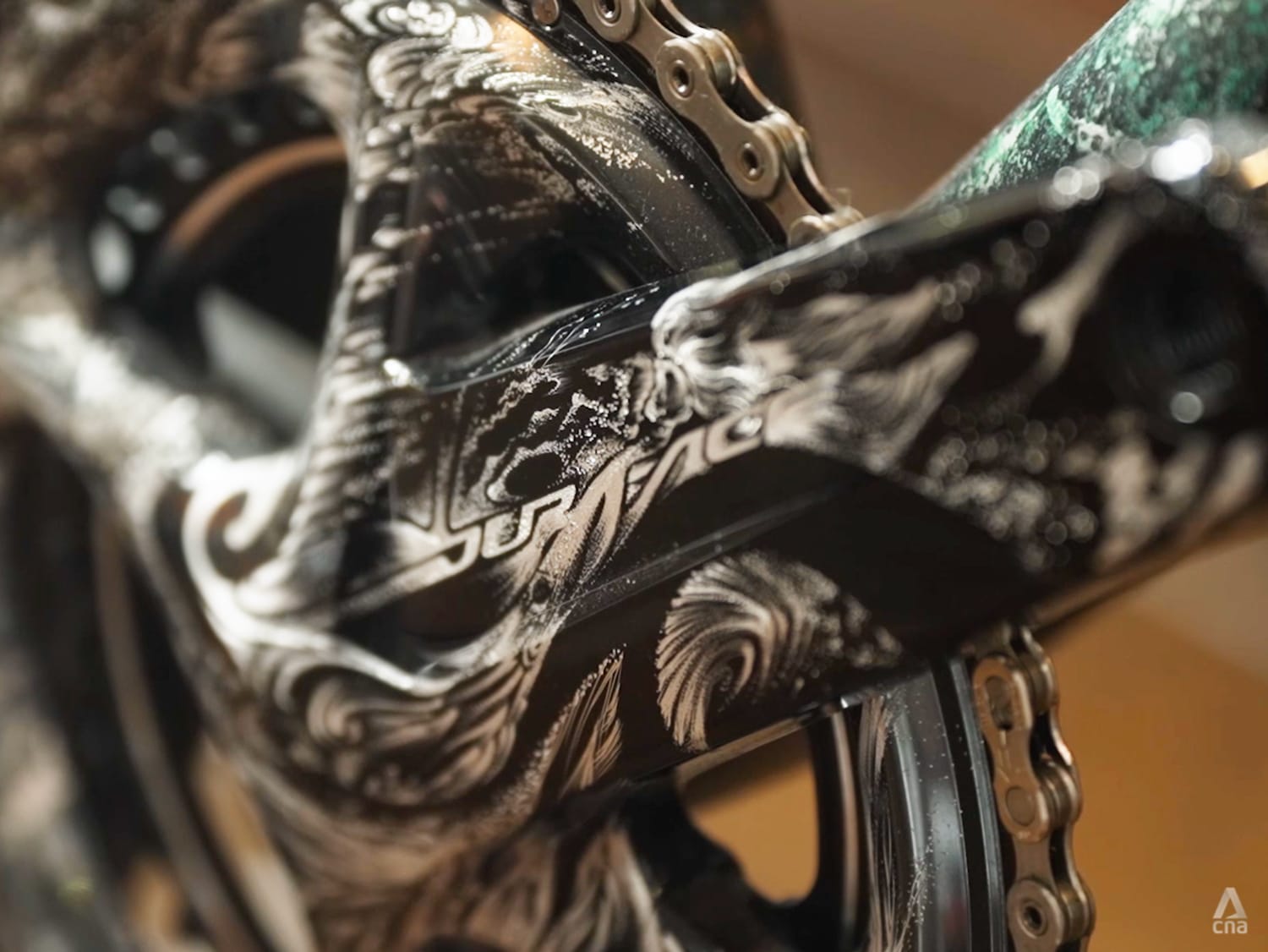 To secure access to coveted bicycle models, he said it is important to build a good working relationship with official resellers. He said: "If I buy the bike from Thailand, I would try to buy from the official resellers. I believe that when you buy through official resellers, you can also create connections. The rare and customised bikes will come by a lot easier."
For instance, the most sentimental bicycle he owns is one by Festka, which is known for their custom-made carbon frames. For this superbike, which cost US$35,000, Chenyavanij was invited to work with an artist of his choice to personalise the design details.
He chose Michal Bacak, who has painted plates for French maison Hermes, to design the piece, which features delicate illustrations that look like they have been painted on porcelain.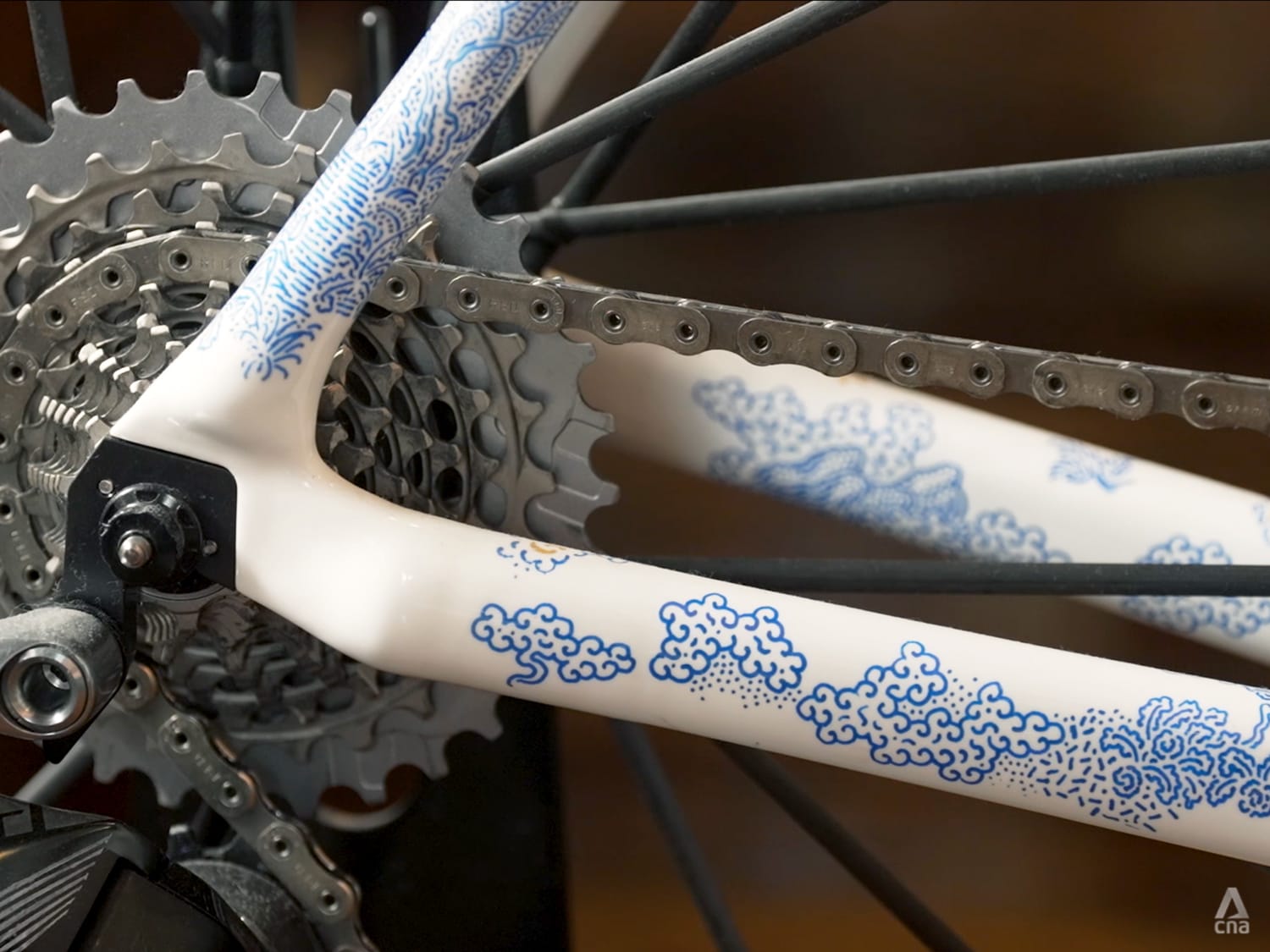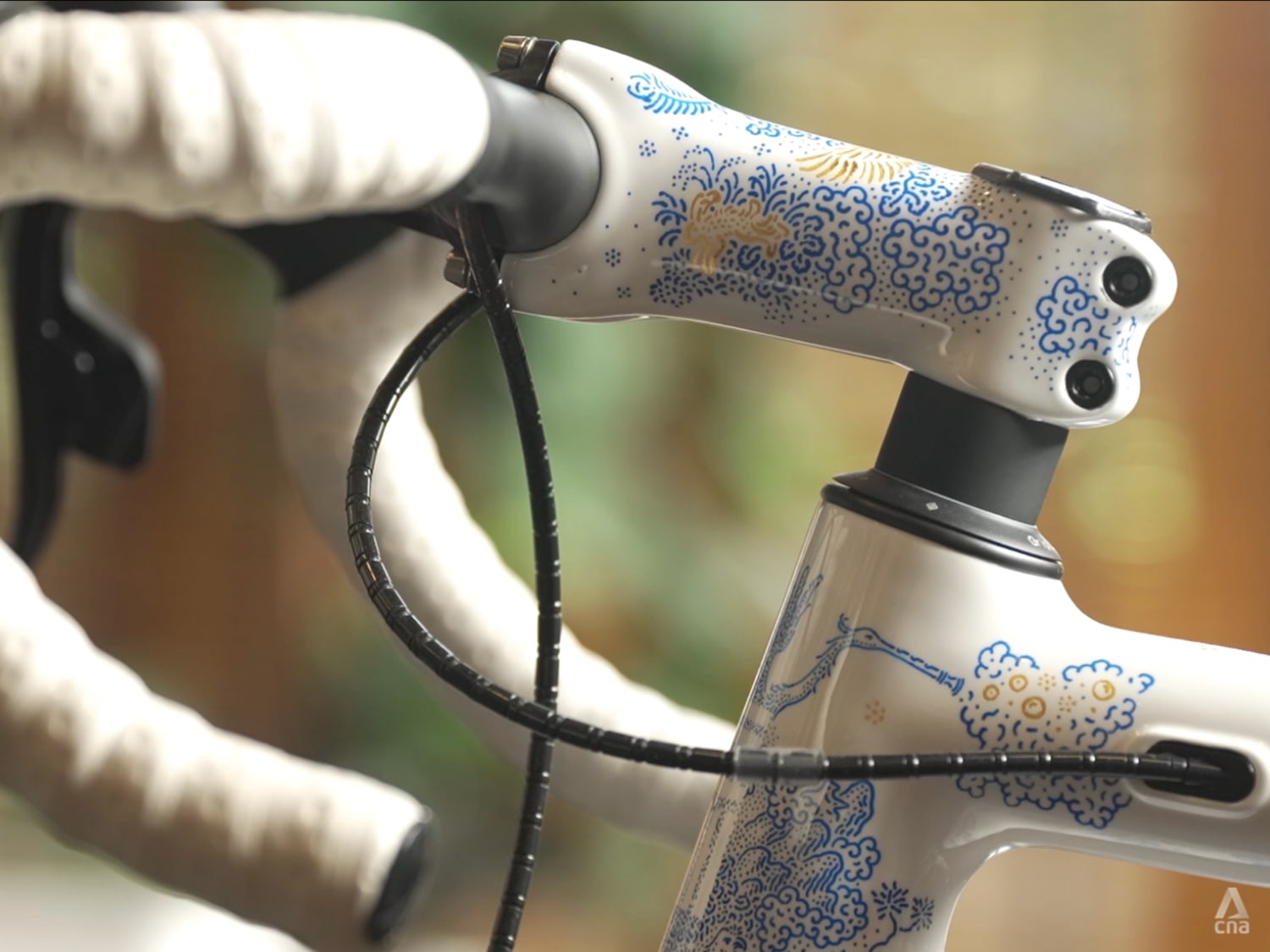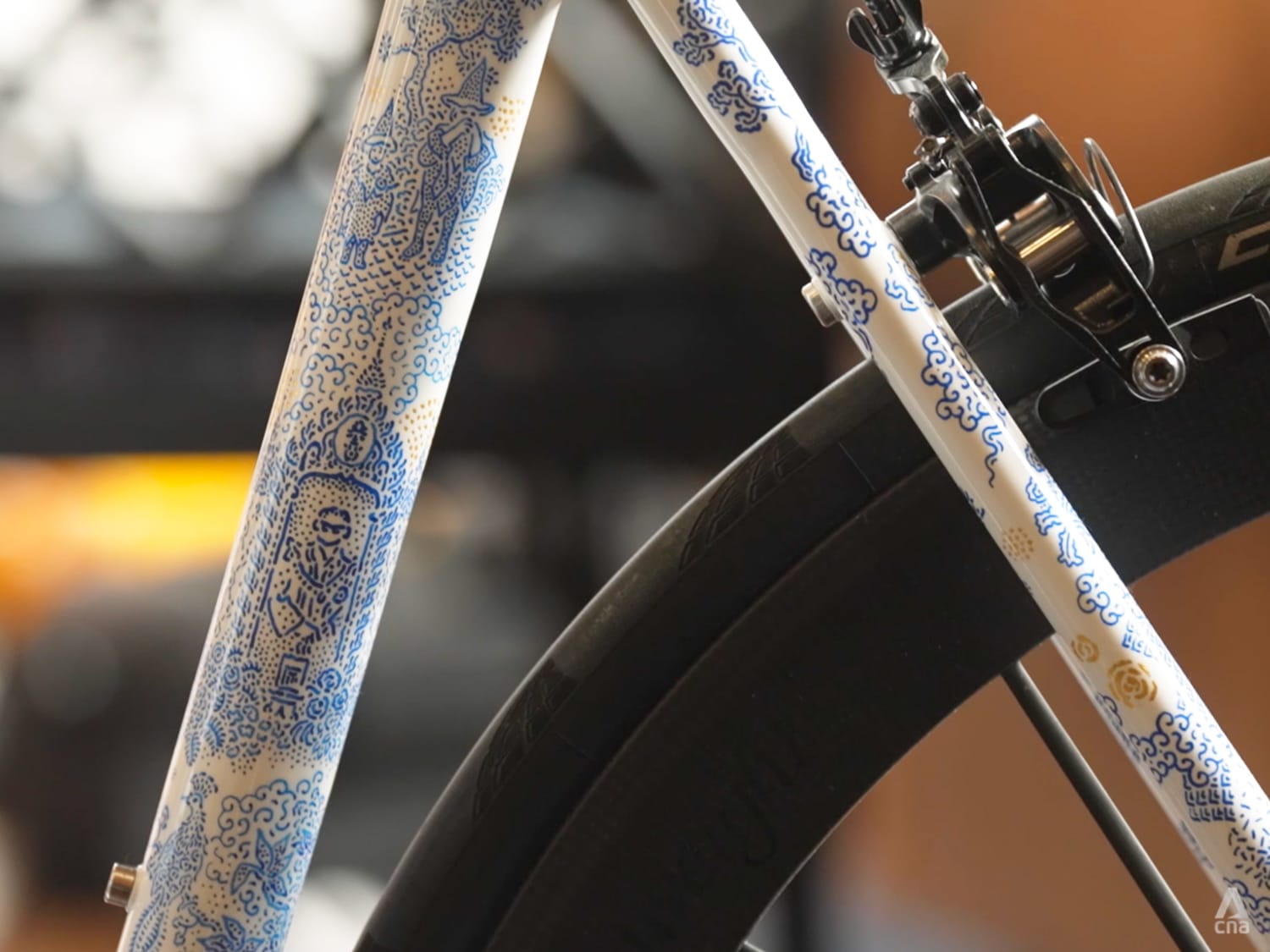 "This bicycle looks like porcelain, because I wanted the bicycle to look like porcelain, not carbon. I only wanted three things on the bicycle, which are the names of my wife and children, anywhere on the frame," he said.
The artist, who took 11 months to complete the project, also incorporated other core memories into the design, such as a painting of his puppy which ran away from home.
"Other people might see that as just a picture of a puppy or just a pattern. But I know the true meaning of the details. That is why this bicycle tugs at my heartstrings. The design literally makes me cry," he reflected.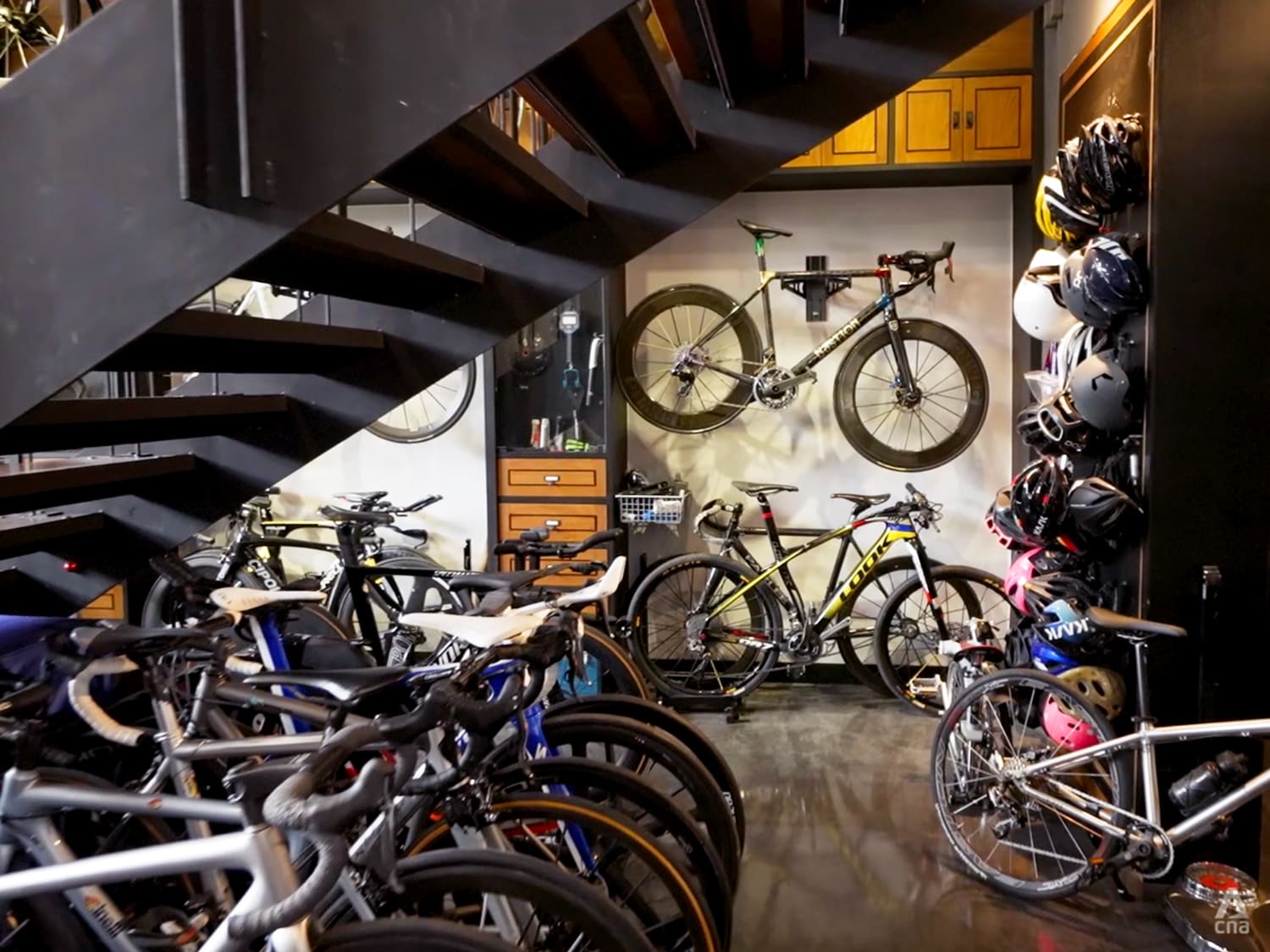 While custom bikes come fully assembled, many bikes in his collection are built from scratch. This is why his collection includes various bicycle components as these interchangeable pieces offer mechanical enhancements that can improve the cyclist's performance and comfort.
He enjoys tinkering around with bike parts and trying new components out. "Let's say we have a frame, if we change the wheel, the feeling completely changes. Besides the wheel, changing the tires, hood, gear and the handle can make a difference too. I feel that trying all these various things makes it more fun," said Chenyavanij.
Cycling enthusiast Suratchai Chenyavanij's love for the sport started as a young boy. As an adult, he quickly amassed a number of bicycles, from high-end world tour models like Cervelo, Specialised and PInarello to vintage bicycles. Here's how his collection journey started.
He intends to continue building his collection for as long as he can cycle. "I will probably stop collecting when I can no longer bike because I would not know what to do with them other than just setting them up for show. I think that if a bike is bought, it should also be taken out to ride. Bikes need to go out and be in the sunshine," he said.
"If I cannot ride anymore, then I just would not buy anymore. It really just depends on me, my health and my body."