This 139-year-old French maison still makes umbrellas using century-old techniques
More than an utilitarian item that is stashed in a bag for bad weather, Maison Piganiol's umbrellas are statement accessories in their own right.
Whether rain or shine, there is always a good reason to use an umbrella when out and about in the little red dot. So, it makes sense to invest in a brolly that is not only sturdy and well made but can also add a little extra oomph to your outfit of the day.
Enter the 139-year-old Maison Piganiol, one of the oldest umbrella factories in France. Located in the town of Aurillac, which is also known as the birthplace of the French umbrella, these iconic umbrellas are unmistakable for their good looks.
"If you see a Maison Piganiol umbrella on the street, you will recognise it for sure. For women, the umbrellas are shiny and colourful, and the design is all around. And for men, it is a highly fashionable umbrella, the best quality you can find," said Matthieu Piganiol, the fifth generation owner of this family-run business which was founded by his great-grandfather.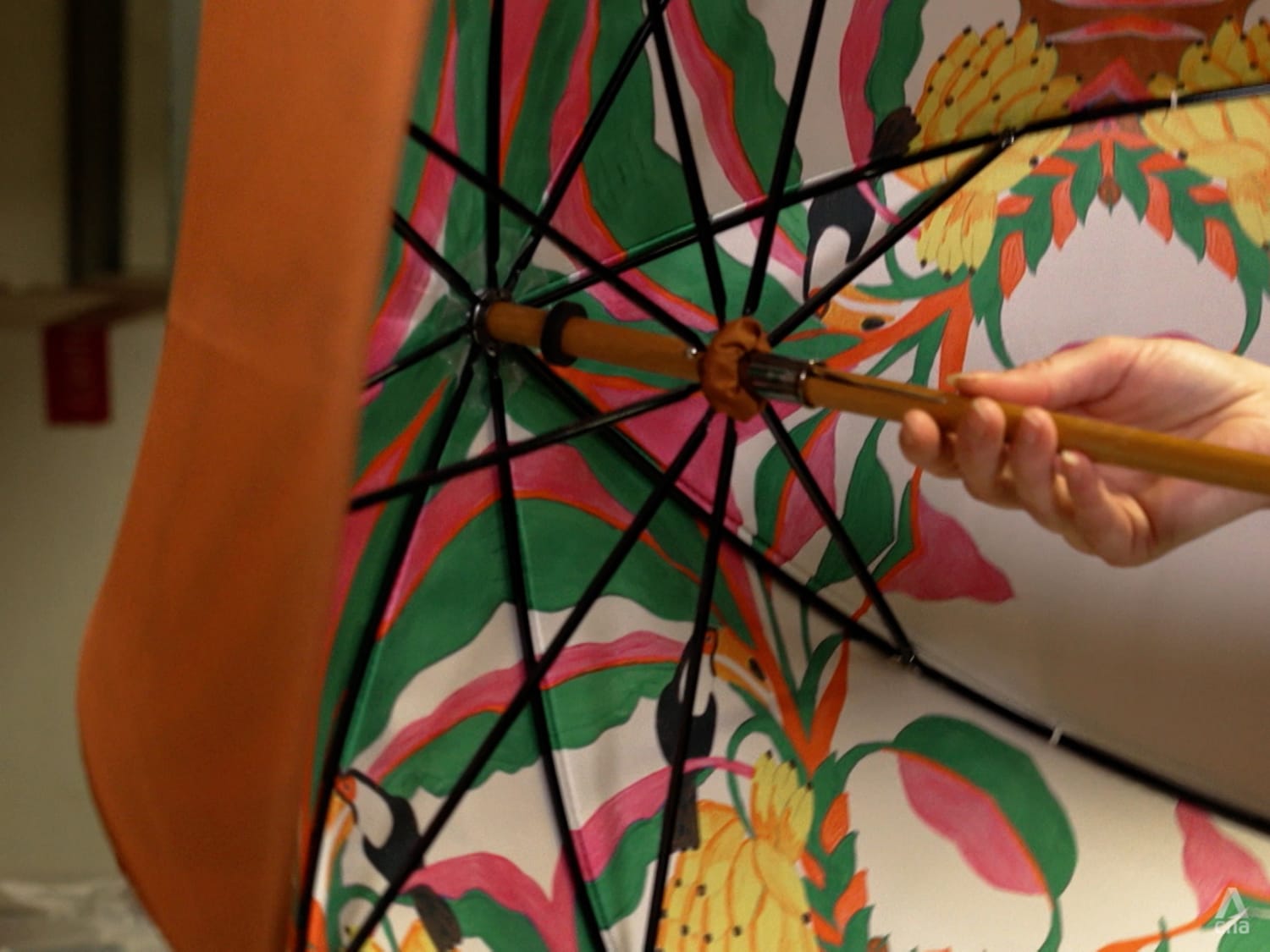 "I have worked with my grandfather and parents ‒ my grandfather worked in the 1970s, my father worked in the 1990s and I joined around 2010. I made the decision to join this company because I wanted this legacy to last for at least one more generation. That was really my goal."
His pride in the family's legacy and devotion to quality is apparent. "A Piganiol umbrella is a reliable one that you would keep for at least 20 years. For example, I still repair umbrellas from my grandfather's time," he said.One of their most popular designs is also their signature ‒ the luxurious Shepherd's umbrella or the Parapluie de Berger. It has been a part of Maison Piganiol's repertoire since the brand was started in 1884 and continues to be made in exactly the same artisanal process as it always had.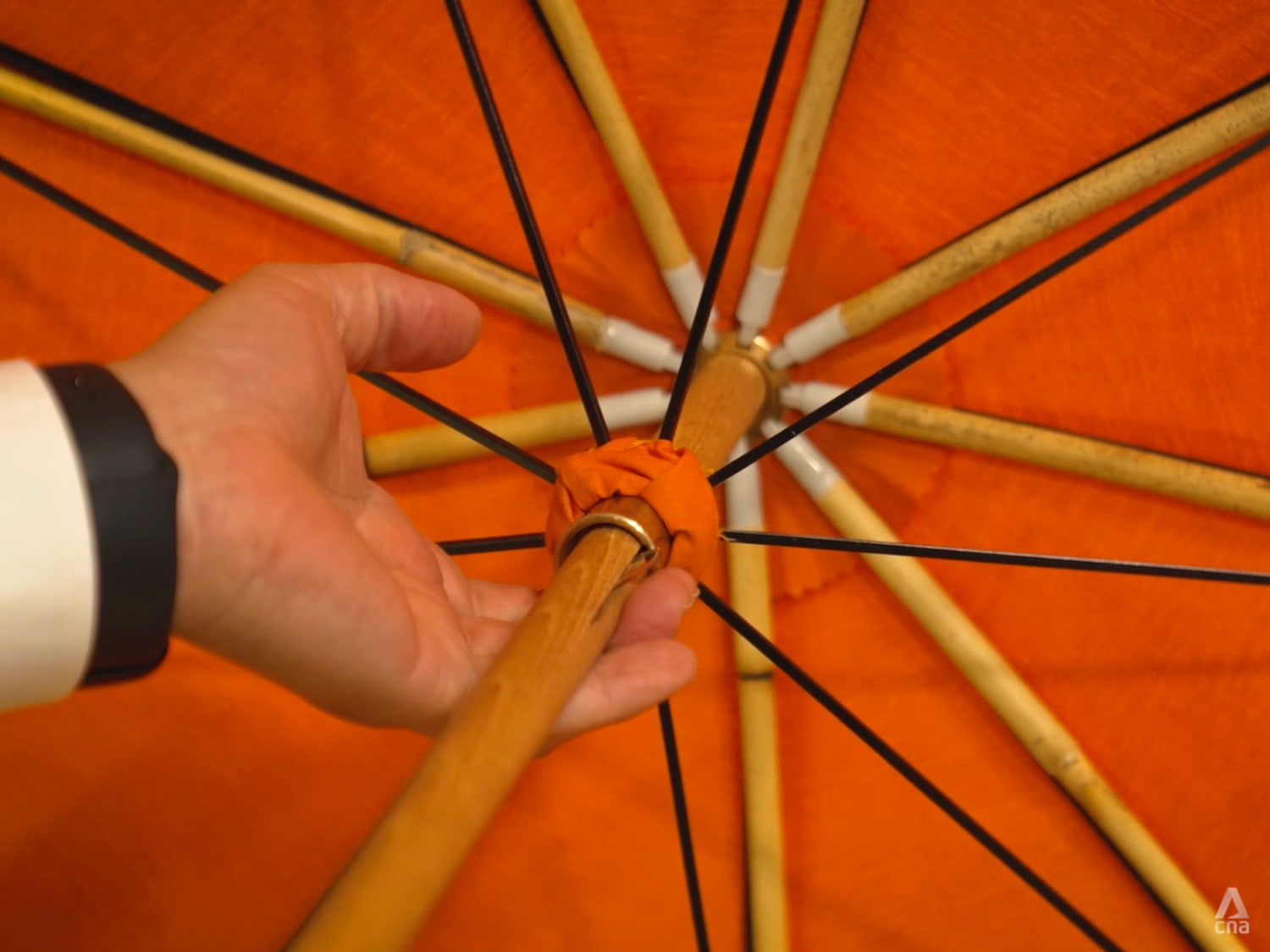 Only 400 pieces are made annually and every umbrella is assembled manually using bamboo stalks joined together by nine ribs and a 100 per cent cotton fabric that is made especially for the house.
"We are the only ones to make this frame and to have this fabric. I have no issues selling this umbrella, my only issue is to make it. It is such a long process. In France, only five people are able to make that and four are working for me," he said.
"The umbrella is part of French culture. It is one of the most iconic umbrellas that we have been making for more than a century. It is really traditional," said Piganiol, who learnt the ropes from his father in order to preserve the craft required to create this design.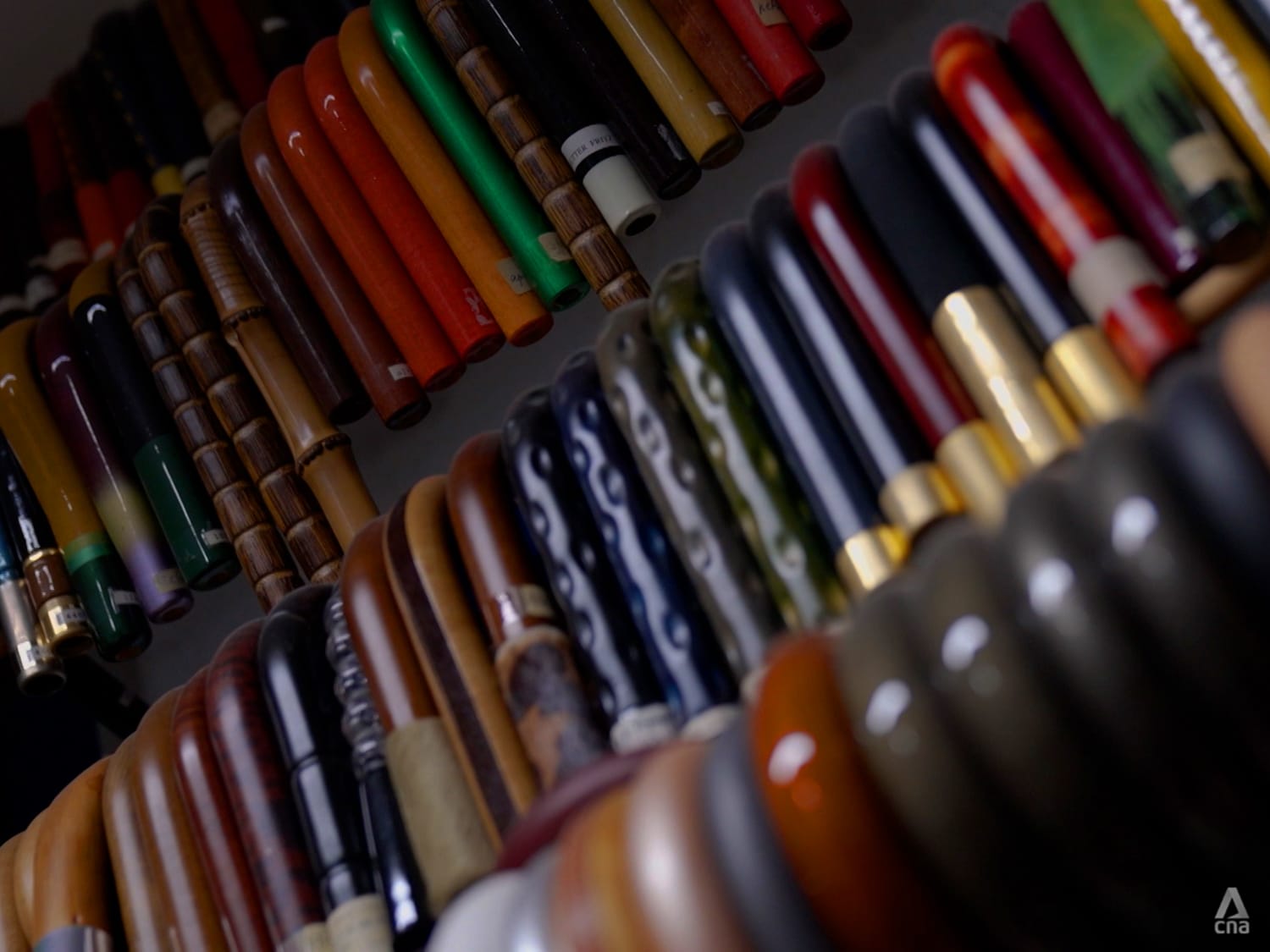 The Maison manufactures up to 50,000 umbrellas annually. Like France's rarefied haute couture collections, Piganiol launches two collections a year for autumn/winter and spring/summer.
Creative director Celine Mazet, who has been at the Maison for 14 years, said: "The trademark of the house of Piganiol will be the colour and each collection we offer a variety of designs. We can have floral as well as geometric patterns."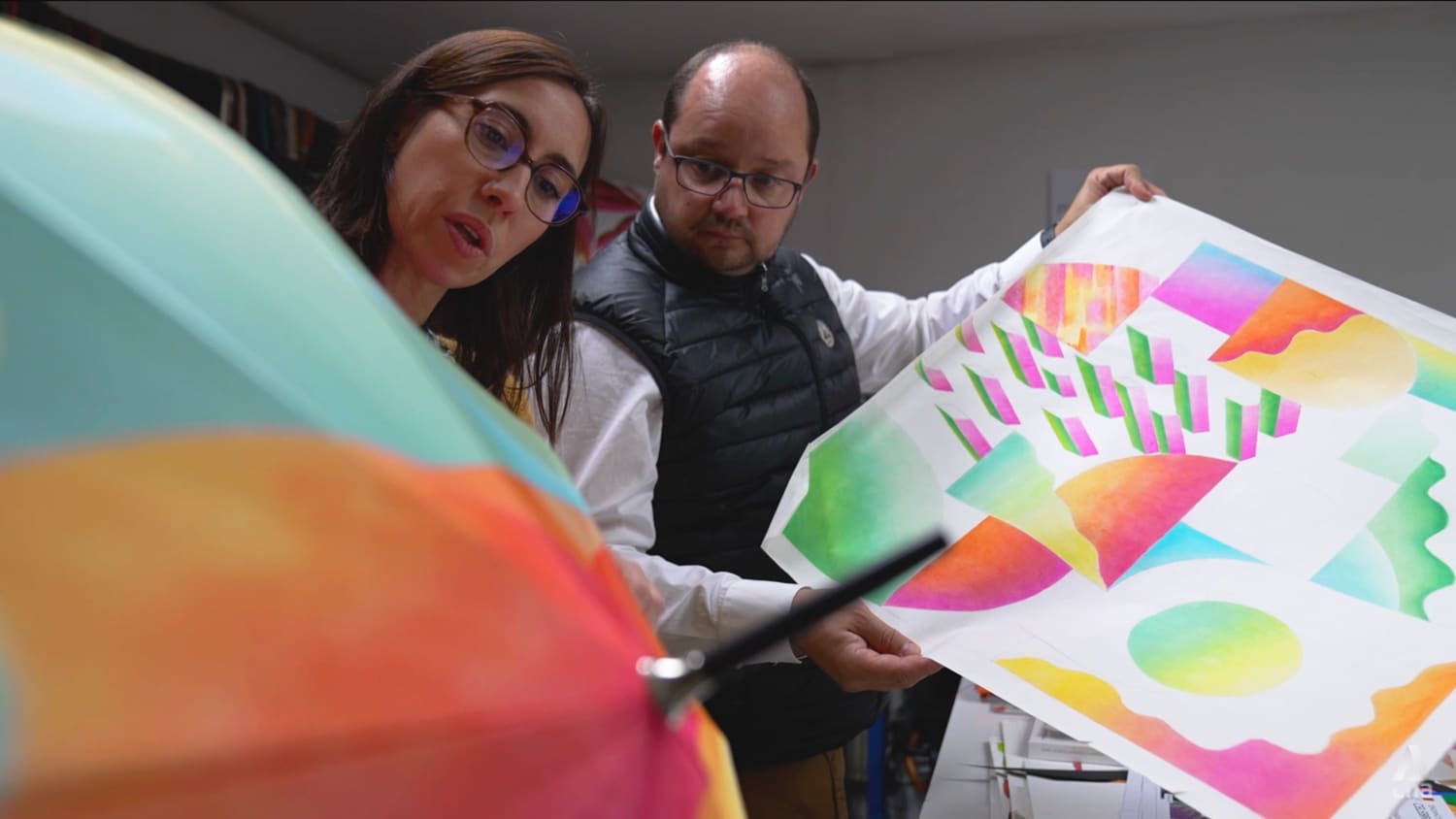 She started as an umbrella designer and worked her way to the top. "We have the advantage of possessing an old know-how and I bring a more modern touch to it, with my creations and designs. My favourite part of my job is the diversity. I am free to propose as many ideas as I want from the most classic to the weirdest. And I have the green light in terms of creativity," she said.
Each season, Mazet refreshes the varieties of umbrella designs to ensure that each model, pattern or colour does not repeat itself. This year's spring/summer collection revolves around two themes. "'Illusion' is a very modern and fresh theme with very bright colours and we have a second theme, which is more exotic, which will be called 'Celebration'," said Mazet.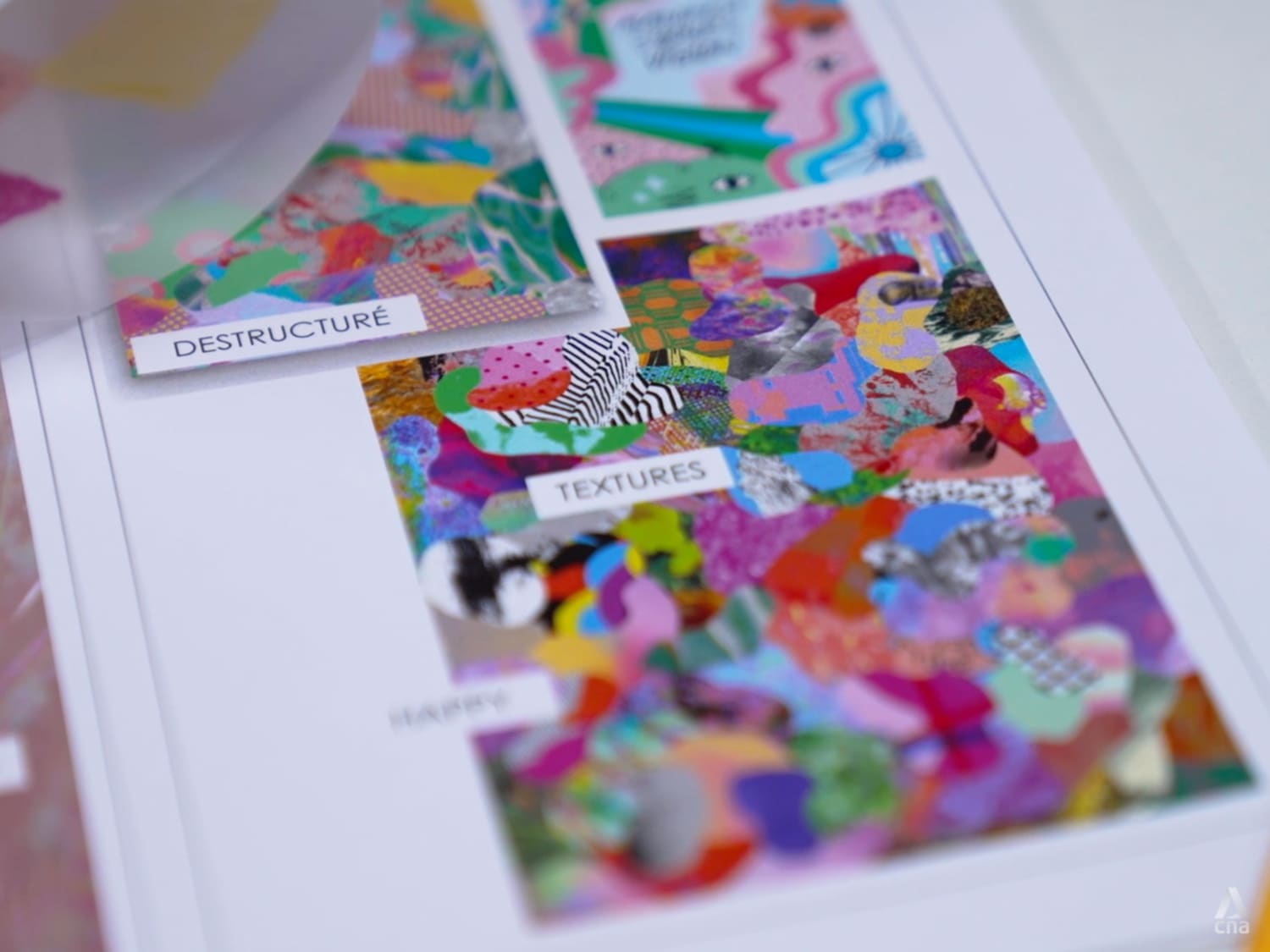 To ensure the Maison's know-how is preserved for the next generation, each of the 26 artisans in the workshop has been trained to master these century-old techniques. But at the same time, each generation of the Piganiol family leaves their own mark on the company by adapting to the times and different expectations of their customers.
Piganiol said: "For example, in my generation, we moved to using the website. Originally, we were only making umbrellas. Now, we sell the umbrellas ourselves."
He is also unafraid to mix tradition with technology to create an even better product. "We also adapt the tools in our factory. For example, now we print the design ourselves and we cut them with laser, but we keep the same tradition," he said.
These days, unlike his grandfather's generation which aimed to make as many brollies as possible on a daily basis, he focuses on quality over quantity instead. He said: "I want first, top quality so there is no pressure for me to make umbrellas fast. I want to have a good umbrella."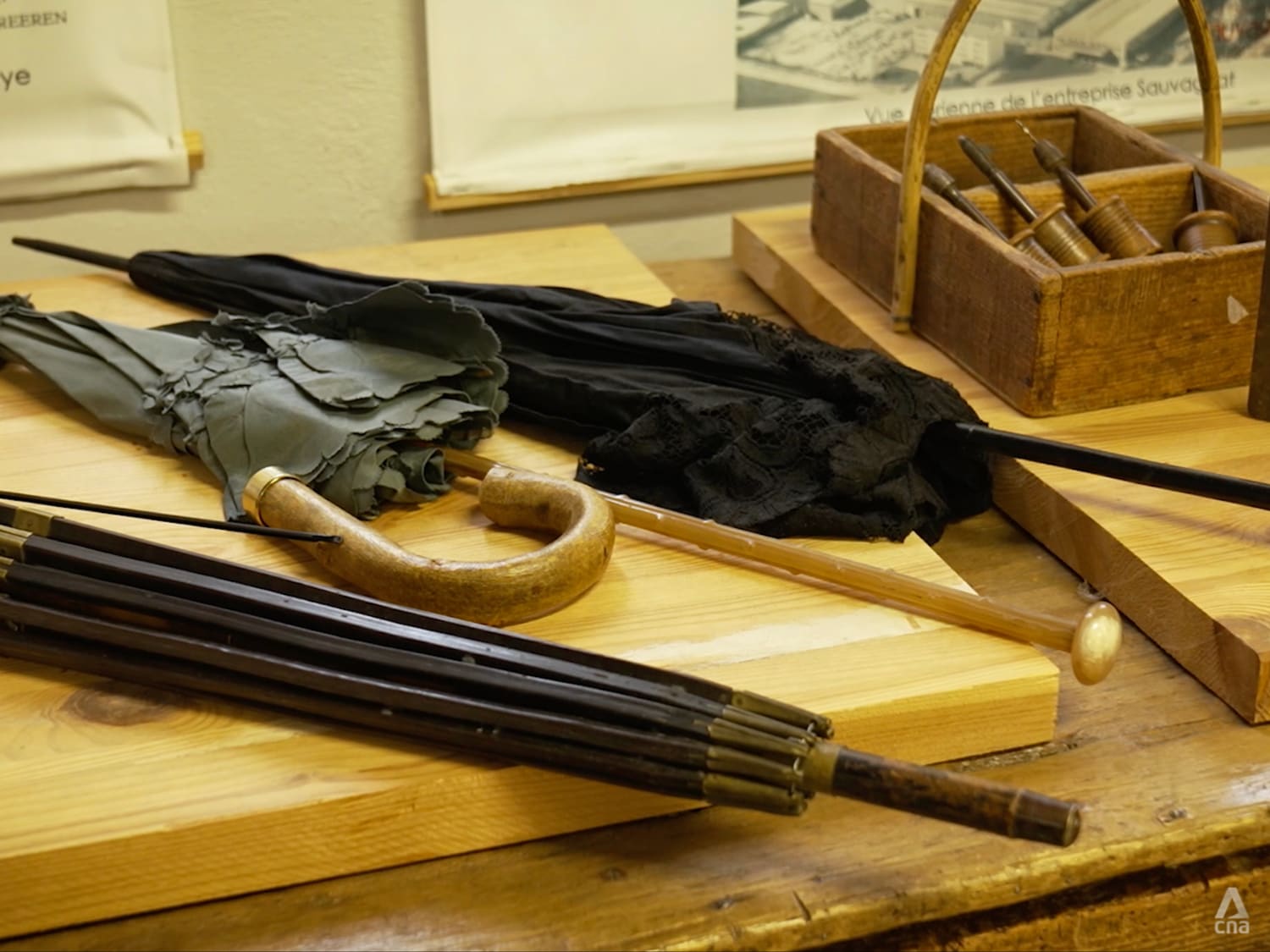 He has also introduced hour-long tours at the Maison Piganiol factory to share never-before-seen processes and educate consumers on the history of the brand. "I made the decision to open the factory to tourists in 2020, because I wanted to share the legacy and my family's heritage with my customers," he said.
"The tour is split into three different parts. The first is the historical part, the second part is the manufacturing and the third part is the manufacturing of our top umbrella, the Parapluie de Berger."
Maison Piganiol, one of the oldest umbrella factories in France, is located in the town of Aurillac, which is also known as the birthplace of the French umbrella. The 139-year-old maison still produces umbrellas using century-old technique together with updated technology adapted for their needs.
His greatest reward is seeing how the Maison's legacy is appreciated by people around the world. "I am really amazed when I see people with my umbrella," he said. "Many people in Aurillac have one because that is the traditional gift. But even when I was working in Tokyo, I spotted some. Once I stopped a lady and just asked her, 'Can I take a picture of you because that's my umbrella?'"