In Istanbul, the chef who creates NFT GIFs of his dishes
Not only does Neolokal's chef-owner Maksut Askar serve heritage Anatolian dishes with an artistic flair, he has also made non-fungible token (NFT) GIFs of his food where buyers can get the chance to cook with him online or offline.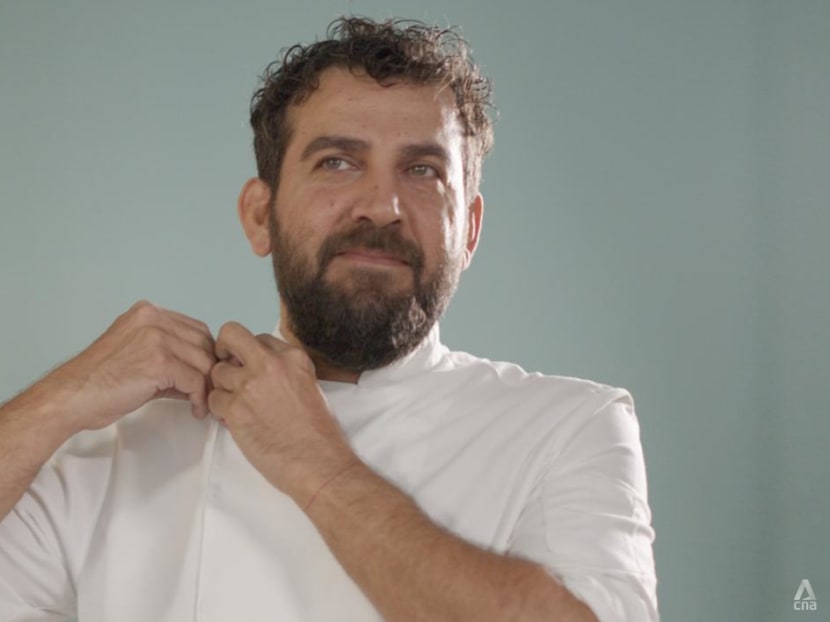 Anatolia, located in Asia Minor between the Black and Mediterranean Seas, is a peninsula in Turkey that is a melting pot of cultures. It is a region that chef Maksut Askar grew up in, and whose heritage cuisine is showcased in contemporary forms at his Istanbul restaurant Neolokal.
He said: "My dream was about 'what I can give back to my culinary heritage in Anatolia', and I was dreaming about trying to sustain what I remember from the past but with a very stylish and artistic vision."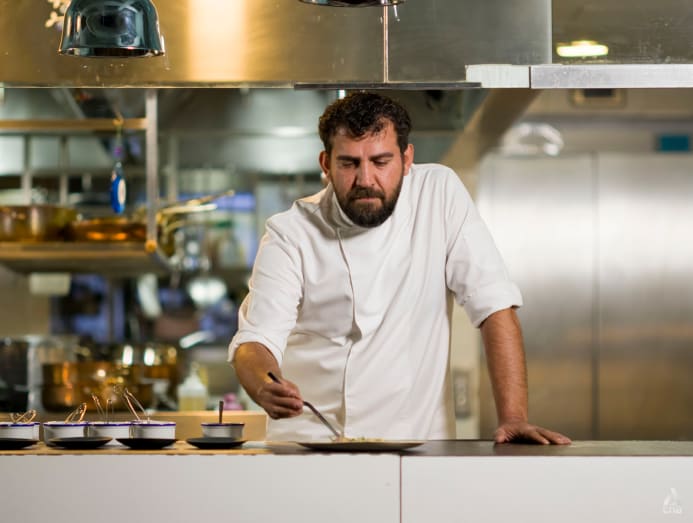 The restaurant is housed in the historic SALT Galata, a cultural centre that was the headquarters of the Ottoman Bank. Its menu reflects a rich mix of regional dishes, ingredients and cooking techniques from Anatolia, all prepared with a creative flair.
For example, Hummus and Anatolian Landscape is a dish that depicts the region's colourful nature and geography through hummus and a beautiful quail egg served sunny side up. An elegant plate of steamed black seabass and mussel with olive oil emulsion conveys the importance of fish in the culture.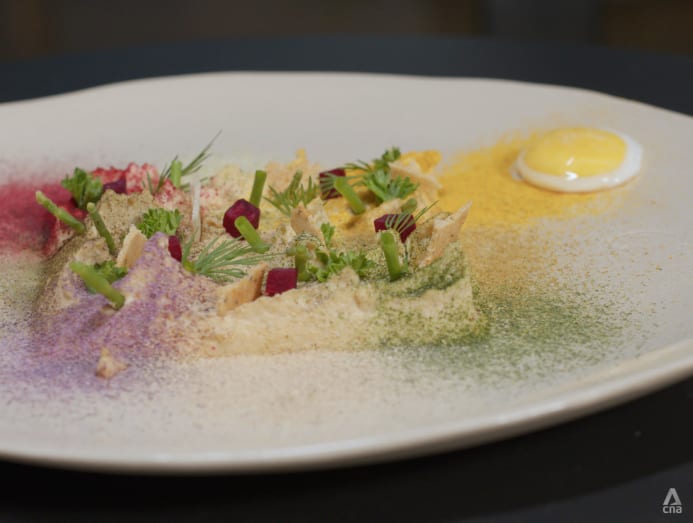 Askar grew up in the cosmopolitan city of Antakya in southern Turkey. When he was six, he lived with his grandmother for a few years. "We had this super rich culture of eating habits that gave me a great advantage to be born there. My inspiration within my journey would be my mother and all the mothers that I have known and whose food I've had the chance to eat," he shared.
His passion for food led him to study tourism and hotel management, but he also developed a flair in visual design and combined it with gastronomy. Subsequently, he was invited to design tasting menus for art exhibitions and at the age of 28, he worked as a consultant curating food and drink menus for hotels and restaurants.
Creativity knows no bounds for Turkish chef Maksut Askar, whose dishes are not only colourful and inventive, but also pay homage to Anatolian heritage and tradition.
In 2007, a magazine shoot in Alacati on the western coast of Turkey led to a three-and-a-half month cooking stint. There, Askar found his calling. He said: "I fell in love with being in the kitchen and communicating with guests through the food. This is where I said, 'Okay, my life will be in the kitchen from now on'."
He went on to experiment with two other restaurant concepts before opening Neolokal in 2014. He shared: "The first restaurant I opened was a hidden restaurant. We served 30 people every night for three nights and also had the best DJ spinning in town."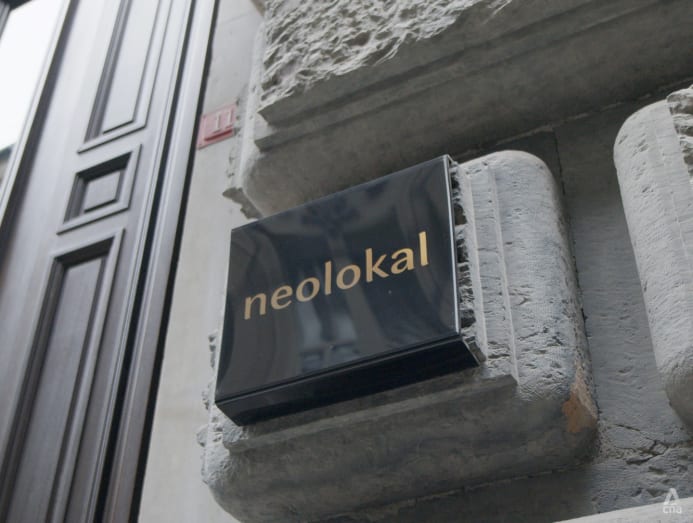 He developed a very personal cooking style, plating food in abstract patterns with many colours, and using delicate flavours that remained true to tradition and paid tribute to his country. That authenticity led Askar to be recognised as one of Turkey's top chefs by the World's 50 Best Restaurants in 2021.
That same year, he became the first chef in Turkey to create non-fungible token (NFT) GIFs of his dishes, where after an open bid, buyers can cook with him in person or via a digital platform.
He said: "We need to find ways to have traditions meet today's needs so that it can be accepted in the future. The only way we can do it is through our plates. And through us trying to make our guests enjoy those plates."
He also believes in using food to ignite his guests' senses, emphasising: "I need to be able to touch your soul by giving you a history, a tradition, a colour, a shape and an appearance – it's a whole package. This is why, whatever I do, is important within the frame of design."
Askar is now working with Los Angeles-based journalist Argot Murelius to write a book on his culinary journey and philosophy, in which he shares the stories behind Turkey's grand bazaars, markets and artisans. Anecdotes will include why he uses copperware to cook his dishes.
He recalled: "I remember from my past, all the mothers in Anatolia used to and are still using copper to cook these traditional stews or dishes. It is the closest way to reach the taste of my childhood."
There is no end to Askar's culinary learning journey, and he wants to continue serving soul food on tables for as long as he can. He said: "Time should not be a barrier for you to explore things. When you are in the kitchen as an artist, you feed your need to create, which helps you see every dish that you create within your restaurant as an artistic piece."
Adapted from the series Remarkable Living (Season 4). Watch full episodes on CNA, every Sunday at 8.30pm.