Why does Chinese culture fascinate this Turkish jewellery designer?
For Begum Kiroglu, founder of 10-year-old jewellery brand Begum Khan, Chinese and Ottoman cultures have a lot of shared traditions and cultures. She routinely incorporates both influences in her jewellery designs.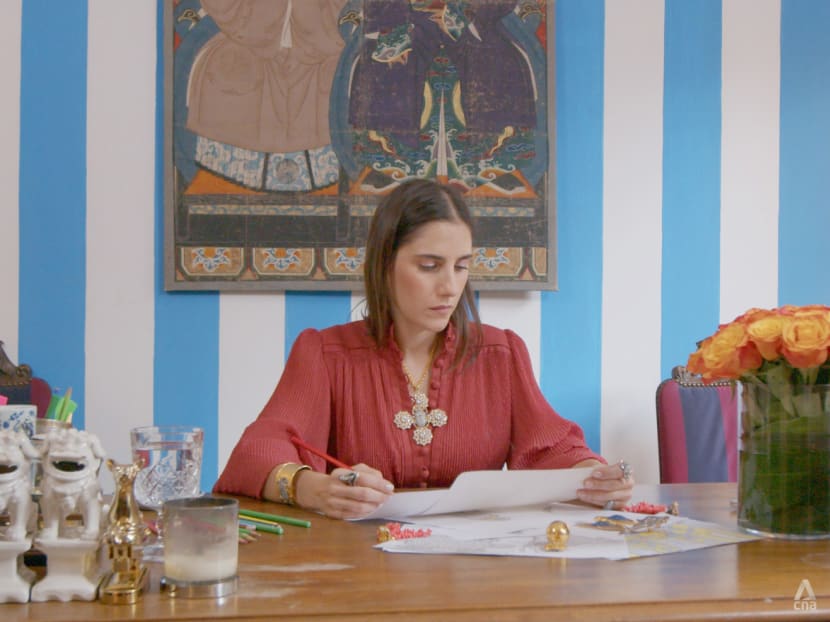 Growing up in a family of Ottoman art collectors, it feels destined that Turkish designer Begum Kiroglu would be creating jewellery that celebrates traditional craftsmanship.
She recalled: "Like many little girls, I was always interested in jewellery, dressing up, makeup. I remember playing with my grandmother and my mother's jewellery. I was begging them to open the safe for me so I could discover what was inside."
After obtaining degrees in business and fashion management in Italy, Kiroglu pursued a master's in Chinese culture in Shanghai before working in a Chinese state-owned company. It was then that she started her jewellery brand as a sideline. Begum Khan was launched in 2012, with the first pair of custom cufflinks for her brother's wedding.
"I've always loved cufflinks. When you look at a gentleman's jacket, sometimes you see the cufflinks, sometimes you don't. It's somehow a little surprising element," Kiroglu shared.
When business took off, Kiroglu decided to move back to Istanbul. Her creations have grown into a treasure trove of fantastical pieces, all housed in a wonderland-like showroom, located in Istanbul's bustling Nisantasi neighbourhood. A giant neon beetle flutters its wings at the front window, welcoming visitors to Begum Khan's glamorous and whimsical world of Ottoman antiques, modern art and artisanal jewellery.
"We didn't want to just display jewellery because in a way, we don't sell jewellery, we sell art, we sell dreams," Kiroglu explained. "I live in a dream world. Life is a stage for me, when I'm sleeping, I see full scenes, I see rooms decorated, the people, the hair, dresses and I see jewellery on people."
The Art-Deco inspired boudoir displays pieces from gold-plated and diamond-paved brooches to statement earrings. Designs with scarabs, turtles and evil eyes are among the more popular ones. "I want to create pieces that are really contemporary, but at the same time, I want them to be timeless," shared Kiroglu.
Her style is very unique, but her pieces are as suitable for everyday wear as they are for special occasions such as a ball or a wedding. She is especially fond of insect motifs. "Insects are similar to me in character, because I find myself strong, determined. At the same time, I'm really fragile emotionally. Insects are just like that; you can crush them in a second but at the same time, they have survived for millions of years," she said.
In 2021, Begum Khan rose to international fame with several luxury brand collaborations. Kiroglu created a capsule collection for Italian womenswear brand Aquazzura, featuring earrings and necklaces with motifs of hearts, pineapples and beetles. For French perfume powerhouse Guerlain, she produced a special fragrance in a bottle wrapped in gold-plated bronze and adorned with the house's imperial bee symbol encircled by four orchids. Kiroglu shared: "It was limited edition and was sold out on the first day. It was a romantic collaboration for me."
Asian arts and aesthetics have a significant influence on Kiroglu's works of art and she often combines Chinese and Ottoman influences in her designs. She said: "They're both really important ancient empires. A lot of traditions and cultures are shared. We all come from Central Asia. In a way, [we] are sisters and brothers; it just works together perfectly."
Her ideas are materialised in her workshop through a family of traditional jewellery artisans, who handcraft each intricately bejewelled piece. "Istanbul is a really beautiful and magical place to create jewellery because we have centuries-old craftsmanship and that's my ambition to keep this handcrafting [alive]," said Kiroglu. "I really like that transference of emotions and thoughts from my thoughts to their brains, their brains to their hands, from their hands… it's an amazing process."
Kiroglu's latest collection is dominated by evil eyes, which is traditionally seen as symbols of spiritual protection. It is an apt and timely one as the world continues to battle a pandemic. "With this collection, during COVID-19 and all these world difficulties, I wanted to create a protective shield around myself. With all these evil eyes, I feel better."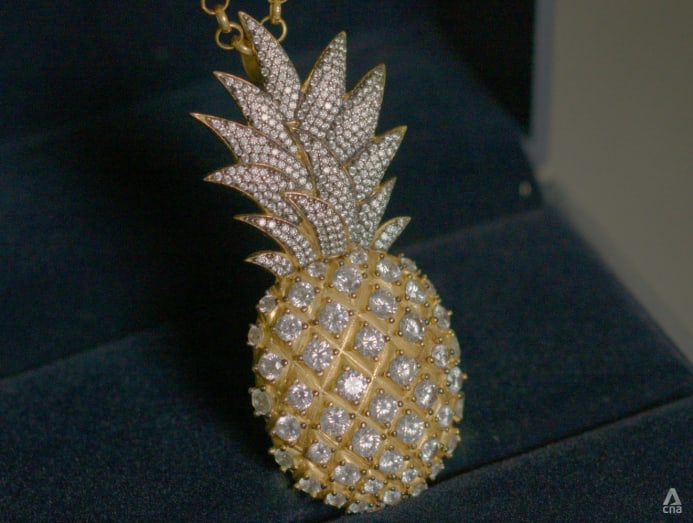 Adapted from the series Remarkable Living (Season 4). Watch full episodes on CNA, every Sunday at 8.30pm.