The female chef from Turkey who derives inspiration from her maternal forebears
In Sans Restaurant, a fine dining establishment in Istanbul, executive chef Melda Farimaz serves Turkish cuisine that's partly influenced by recipes passed down through the generations.
Coming from a family of extraordinary female cooks may sound intimidating to some women, but Turkish chef Melda Farimaz revels in the culinary talent that has been passed down through generations in her family.
Farimaz was born in Antep, a historical and diverse city known for its grastronomy, located in the southeastern part of Turkey. Her great grandmother had worked in a Dagestan palace in Russia and had learnt techniques such as fermenting meat and vegetables in special closets and pie safes.
Over decades, food traditions were passed from one generation to the next. Farimaz spent summers with her grandmother in the remote village of Sivas where the matriarch would cook delicious meals for the family using whatever she found.
Her father's job as a police officer also took the family all over Turkey when Farimaz was growing up. She reminisced fondly: "My mother could very nicely adapt all the local meals she learnt during our stays in the different parts of Turkey into what we cooked at home."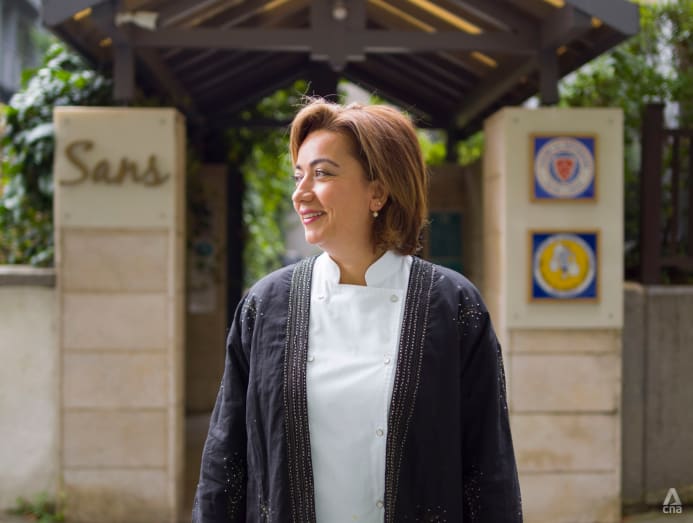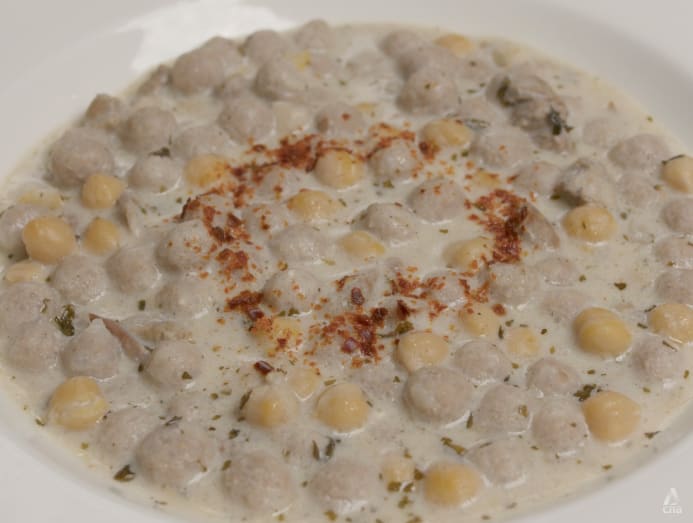 With all that exposure, it comes as little surprise that Farimaz is now the executive chef of Sans, one of the oldest fine dining establishments in Istanbul. She cooks Turkish cuisine with French techniques in a breezy Californian style and works closely with the restaurant's sommelier to match Turkish wines with her dishes.
At 18 years, Farimaz had left Turkey to study business in the UK. Upon graduation, she worked in the restaurants there alongside famous chefs such as Marco Pierre White and Gordon Ramsay.
Melda Farimaz comes from a family of great women cooks: Her great grandmother was a chef in a Russian palace. Today, she's continuing that culinary tradition in Sans Restaurant, a fine dining establishment in Istanbul, Turkey.
When she was 27, she further sharpened her skills at the California Culinary Academy, an affiliate of Le Cordon Bleu, and later at the Yountville branch of the Culinary Institute of America, where she developed an interest in wine and food pairing.
Working with American chef Richard Reddington was transformative for Farimaz, as she became the first female sous chef in the now-defunct Redd Restaurant in Napa Valley.
"He is the chef who made me love Californian cuisine. Once I started working with him, I learnt how food and wine should match and with what and how vegetables should be matched," she shared.
At the age of 37, the entrepreneurial Farimaz set up a catering business in the UK and later worked as the executive chef at the luxurious Carneros Resort in Napa Valley. In 2015, after 20 years of being away, Farimaz returned to Turkey and eventually joined Sans.
She said of her food at Sans: "I wanted to create different plates where I could use my own character. We say that a plate is a chef's blueprint. I create my plate like an artwork using greens and sauces. I see it as my canvas." Dishes such as the Dried and Fresh Fig Milky Caramelised Pistachio Ice Cream and Wild Seabass are prettily presented with fresh micro-greens and edible flowers to whet the appetite.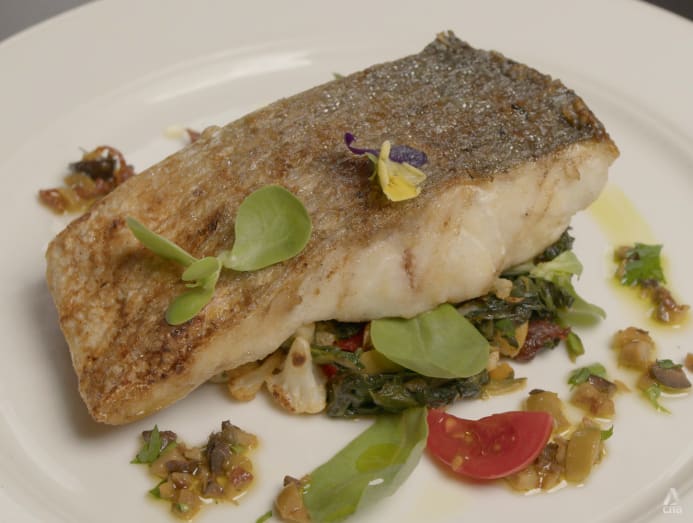 On her days off, Farimaz enjoys going on photo walks in Balat, a UNESCO heritage site known for its charming buildings, art galleries and hip cafes.
"I believe that photos and plates are similar to each other. In a photograph, the result is important because you can see the colours and composition. I see the result of those photos in my plates.
"I believe each time I go to Balat, I gain another vision, because a chef can be inspired by anything. If you know yourself well, inspiration is everywhere," she said.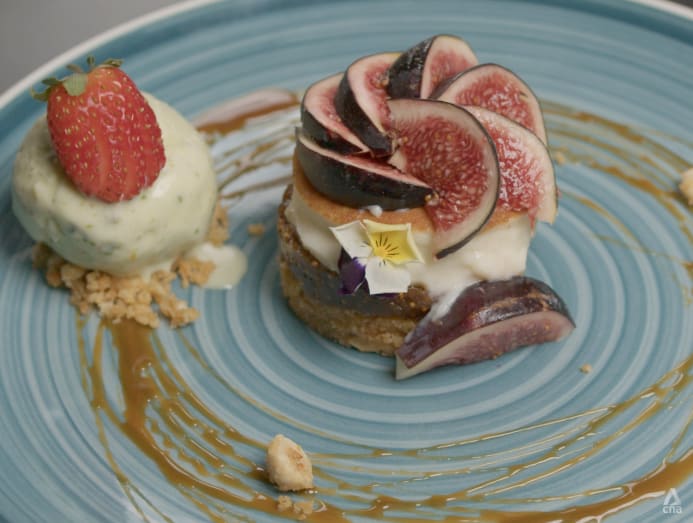 Farimaz believes that the overseas exposure she gained while she was very young has helped her think more maturely and see how different tastes can shine through different approaches. At the same time, a deep respect for her grandmother and mother permeates her cooking, as she constantly seeks to convey their positive attitude and stance towards life in her dishes.
She said: "Cooking makes me happy and I see it also as a healer. I feel like I heal the people around me."
Adapted from the series Remarkable Living (Season 4). Watch full episodes on CNA, every Sunday at 8.30pm.