The Singaporean champagne collector with 3,000 bottles for friends and family
Nicola Lee's cellar is more than just a repository of rare bubbly – it's also a storehouse of memories of her late father, who was a wine enthusiast.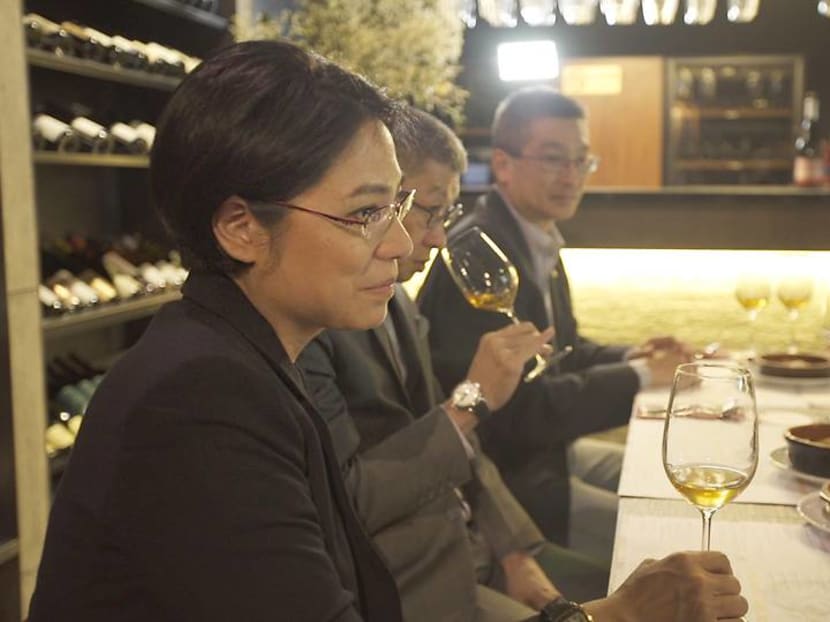 "Whenever I enter my cellar, there's always a great sense of comfort and joy, but also a bit of stress because I know how messy my cellar is, and I know I have to tidy it up," said champagne collector Nicola Lee.
While she's unable to pin down the exact amount of champagne she owns, she estimates that it's in excess of 3,000 bottles, "definitely more than enough to enjoy with friends and family".

More than just quantity, Lee is well-versed in the finer nuances of champagne, such as its history and provenance.
"I suppose my most prized bottle is a Dom Perignon 1947, and the last bottle I'd want to drink, a Bollinger 1945," she said.
Lee went on to point out subtle differences among various bottles of Krug champagne in her collection: "What's very interesting is that we notice the change in the bottle shape. This is Krug from 1975, and today this is what the bottle looks like, so you can see it's really quite a change in style. A particular house would have a bottle designed a particular way, and over the years they would have changed it. That's interesting to collect."
Lee started collecting champagne in the late 1990s, after her father passed away.
"My passion for champagne was sparked off by my father, who was a wine collector. A very fond memory I have of him, was the two of us having oyster omelette, together with a glass of champagne," she shared.
After his death, she opened his cellar and found some old bottles of champagne.
"I tried them, because I thought maybe they were already over the hill. But I was surprised at how beautifully they drank. And I was very attracted to the brioche, the nutty aromas, and that really started me taking a particular interest in champagne."
Even back then, Lee was no stranger to wine appreciation. She won the SHATEC-Glen Ellen scholarship in 1992, no mean feat as she was the only woman and the youngest finalist among the five applicants. The scholarship gave her the opportunity to go to California to learn more about wine.
"I was very fortunate because both my parents were very supportive of my interest to go to SHATEC at that time," she recounted, "And [SHATEC] fuelled my interest in wine as a beverage, and in wine knowledge."
Lee spent eight years in the hotel industry, and another seven, teaching hotel management to tertiary students. She is now a managing director at a property investment company.
For the past four years, Lee has also been a judge at the Ruinart Sommelier Challenge, a worldwide competition, and the only one in Singapore focusing on champagne.
"Champagne is a living thing, and really, the trick is knowing when to serve it. The best way to enjoy a special bottle is always with good friends," Lee said.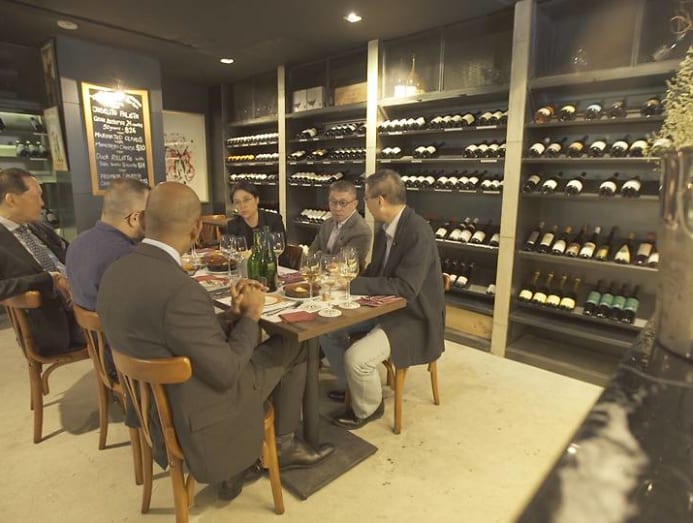 "People don't realise champagne can age, it can still surprise you," she said. "Sometimes you open a bottle that you think is past its best, and actually, it gives a lot of joy. You never know; each bottle is different. Each bottle will never be the same."
Over and above the gustatory pleasures and conviviality often associated with popping open a bottle of bubbly, Lee also feels it speaks to her emotions.
"When you have a favourite champagne, there's always something linked to sentiment. For me, it would be something that my father liked, or a bottle that I shared with him," she said.
Adapted from the series Remarkable Living. Watch full episodes on CNA, every Sunday at 7pm.
Access is a partnership between CNA Luxury and Singapore Tatler.