Meet the Turkish jeweller behind the famous M ring worn by Madonna
Milka Karaagacli left her advertising career to pursue a passion in jewellery design. What she wasn't expecting was a celebrity following, the likes of Madonna, Beyonce, Katy Perry, Emma Stone, Taylor Swift, Bella Hadid and Meghan Markle.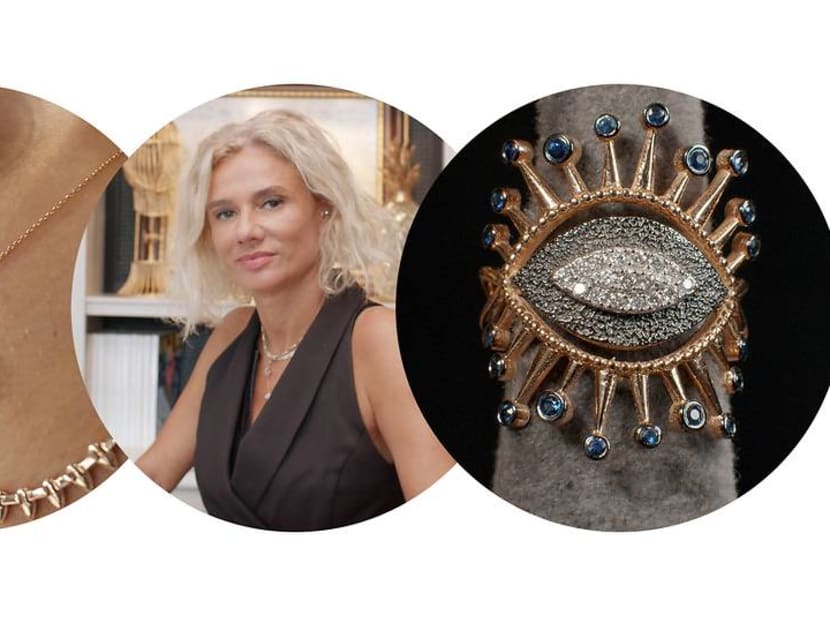 In a country where women stop at nothing to bedazzle themselves with heavy, ornate jewellery for special occasions, designers like Milka Karaagacli are stripping it back and offering delicate contemporary everyday jewellery that can easily transit from day to night.
"I wanted to bring a new point of view to jewellery in Turkey," she said, referring to her brand, Kismet by Milka, which personifies "urban reflections of Istanbul's oriental identity".
Milka Karaagacli left her advertising career to pursue a passion in jewellery design. What she wasn't expecting was a celebrity following, the likes of Madonna, Beyonce, Katy Perry, Emma Stone, Taylor Swift, Bella Hadid and Meghan Markle.
While working as an advertising suit in London, Karaagacli gifted a necklace with an evil eye pendant to her friend. "We believe the evil eye protects us from bad luck. All my friends and family kept asking me to send them more evil eyes from Turkey and it gave me an idea: What if I started designing my own evil eyes?" revealed Karaagacli on how Kismet was born.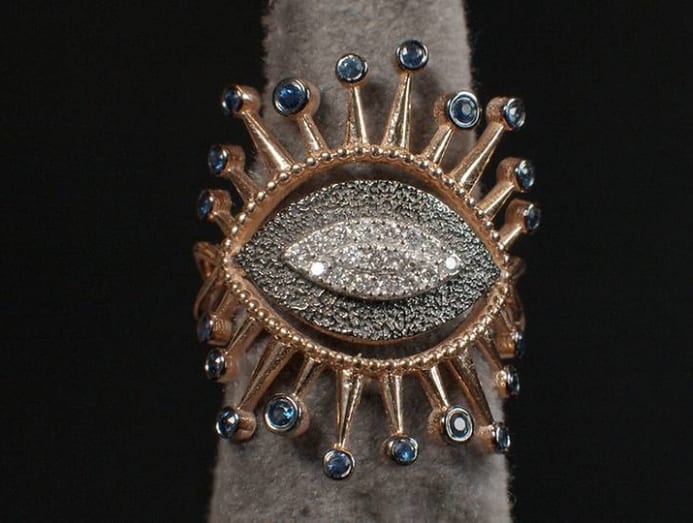 In 2009, she launched her first collection, Nazar, featuring rose gold necklaces, rings and bracelets embellished with tiny white diamonds and sapphires that beautifully reinterpret the Turkish evil eye symbol. A subsequent line, Eter, took inspiration from the crescent moon – another cultural symbol of Karaagacli's homeland.
Kismet's special appeal lies in its understated beauty: From slender gold rings that sport a single motif to delicate gold chains with charm pendants. All while maintaining a certain Turkish aesthetic using a multitude of textures and finishes, and intricately paved with precious gems.
All of Kismet's collections are produced in its workshop in Istanbul, where Karaagacli works with 3D designers who bring her concepts to life. At her atelier, a group of skilled artisans handcraft the pieces in gold and set them with white, black or champagne diamonds, rubies and natural sapphires. "We have our own special colour of gold. It's not rose, it's not yellow, it's in-between," she revealed.
Part of why it's loved by both young and old is due to its versatility: It can be worn daily with jeans and T-shirts, or to a big nighttime event, and you can layer all you want. "We give our customers the freedom of creativity. They can combine it themselves. And it's important that they are timeless," said Karaagacli, referring to her earrings which are sold in single pieces rather than pairs.
Kismet's jewellery is also customisable. "After I became a mother in my forties, I became more emotional, more empathetic and understood the importance of having customised jewellery. For example, the bracelet that I wear honours my family with all our names on it," she said.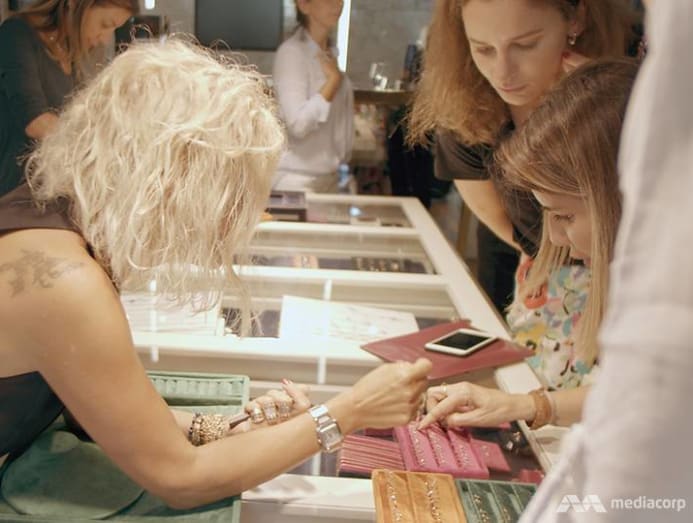 Her strength in advertising is probably what propelled the brand to an international level that caught the attention of fashionistas and celebrities, including Madonna.
"I gave birth to my daughter. And I made this M ring. I took a picture and posted it on Instagram saying 'M for Mayra'. Madonna's stylist saw my post and ordered it. The next thing I know, I'm getting an email about the pop star wearing it. She (Madonna) was posting pictures of the ring on Instagram all the time. I was so happy because one of my dreams was to have her wear my jewellery!" she gushed.
Karaagacli's jewellery has also received the royal nod from Meghan Markle, who is often seen wearing Kismet's signature Hamsa ring, which Prince Harry purchased when they were courting.
"Apparently Meghan liked it, and Harry returned to the store after she left. He asked the store manager which one she liked and he bought it as a gift for her. I think it has a meaning for them which is why she's still wearing the ring. It's a very lovely and romantic story because Kismet means destiny or fate," said Karaagacli.
"I always believe that we create our own destiny in life. Whatever you believe, it becomes true. It was my destiny to quit my 14-year career back then to become a jewellery designer," she professed.
Kismet launches three to four new collections a year. Its latest release, Innerland – featuring African symbols like arrows, claws, feathers – is inspired by the strength Karaagacli draws from motherhood.
"Life is not easy, it's a battle. After we've won the battles, we go back to nature, to our inner self. I think when women are together, they are invincible, and they can make a better world."
Adapted from the series Remarkable Living. Watch full episodes on CNA, every Sunday at 8.30pm.