The last of the artisans: Meet the tiny studio that makes Dior blooming beautiful
Parisian atelier Maison Legeron was founded in 1727 and is responsible for the floral magic of labels like Celine, Givenchy and Christian Louboutin.
A deft hand cuts pieces of fabric and other materials and carefully applies glue to them. Working quickly and meticulously, careful attention is paid so that nothing sticky is attached to the pieces.
The hand belongs to artisan Bruno Legeron, who has been honing his craft since he was a child. The family business – Maison Legeron – was founded in 1727 in Paris, and produces delicate artificial flowers and plumes used in clothing, shoes and hats. Louis Legeron – Bruno's grandfather, bought over the business in 1880 and rechristened it after the family name.
In the late 19th and early 20th centuries, there were many houses in Paris producing such ornaments for women. Today, Maison Legeron is considered the last remaining independent atelier in France, and its delicate craft is much sought after by fashion labels such as Celine, Dior, Dries Van Noten, Givenchy, Jimmy Choo and Louboutin.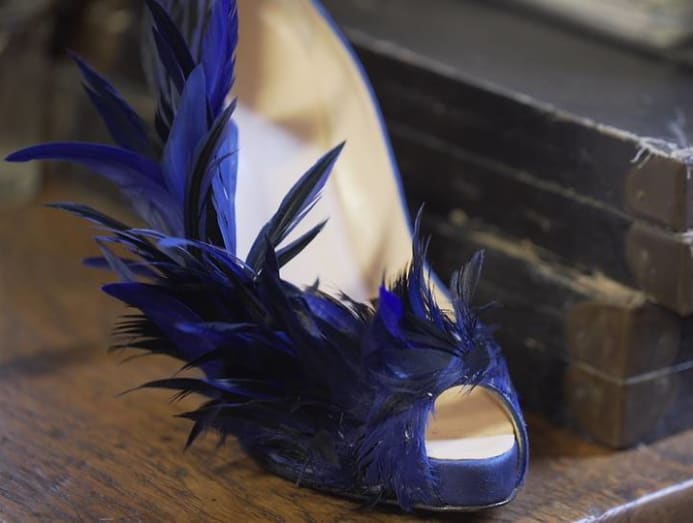 Unlike fickle fashion which goes through layers of changes, Maison Legeron has remained constant in the industry, with fashion houses trusting them to produce beautiful accessories. Legeron explained: "We keep the old processes because they are the only ones that we still have, to do properly what we should do properly."
The age-old process starts with adding water to gelatin, before the mixture is applied onto the chosen fabric. Once the fabric dries, Legeron and his team will make samples from the fabric. The team creates flowers based on the ideas or sketches that clients have provided.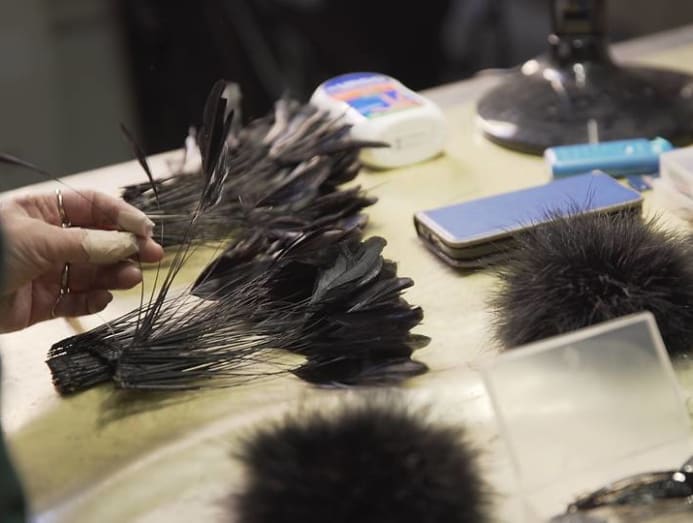 Clients will also choose from a wide selection of fabric and soft, satiny feathers from chicken, goose, guinea fowl, pigeon and even turkey. Legeron said: "Our passion is really to make things for the clients. So it's to do first the samples until the client's eyes sparkle and he says that's it; that's where we should go."
Work in the atelier brings joy to Legeron, who says it's a pleasure to be in the studio with the team he has worked with for many years. The feeling is mutual for employees: "Bruno makes us laugh". But more than that, the atelier is like their second home. It's a place where the older artisans train the younger ones; passing down this valuable French art.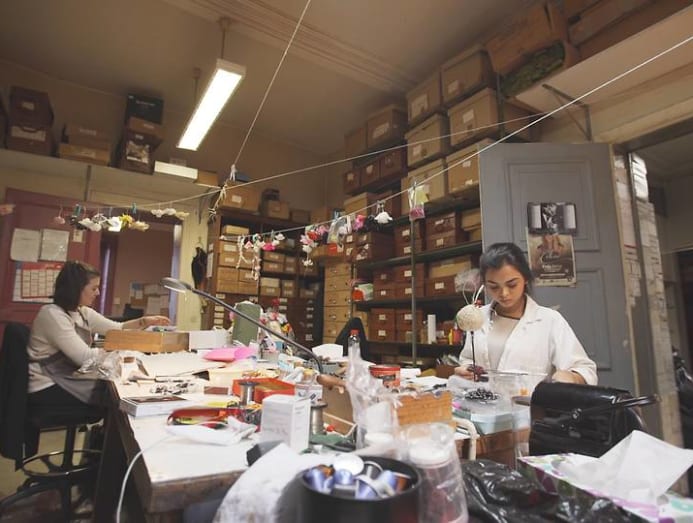 "Fashion comes and goes, comes and goes," said Legeron, but his atelier remains relevant to the fashion houses because they understand what he can do for them, and continue to trust in their artistry.
While he continues to do the business because he wanted to carry on the legacy started by his grandfather, Legeron added: "We still need to come back to the past, to get inspired from the past to make the future."
It's increasingly difficult to find this art form in the French capital, but it's not likely to close its chapter with Legeron: "I still feel joy and happiness to do what I do."
Adapted from the series Remarkable Living. Watch full episodes on Channel NewsAsia, every Sunday at 7pm.