Introducing Caroline Low-Heah: Doctor, donor and Dior dress collector
Dr Caroline Low-Heah doesn't just have a passion for fashion, she's also a renowned charity advocate who has instilled the value of giving back in her children.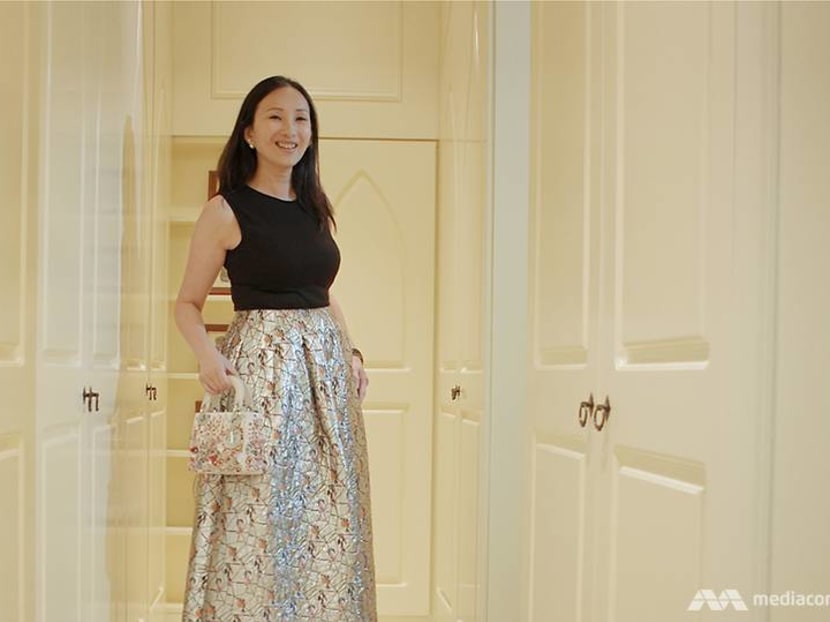 At the Singapore Tatler Ball 2019, Dr Caroline Low-Heah said: "It's hard work to start a charity but if you're passionate, sincere and have a damn good committee, the satisfaction and gratification will come." said. She was presented the Singapore Tatler Award for Community Service for her work with Kidz Horizon Appeal.
As founding Chairperson of Kidz Horizon Appeal, Low-Heah, who's a medical doctor, played a pivotal role in gathering a group of friends who saw their success in businesses or professions as opportunities to do even more for others who are less fortunate.
Dr Caroline Low-Heah doesn't just have a passion for fashion, she's also a renowned charity advocate who has instilled the value of giving back in her children.
Established in 2004, the charitable organisation attends specifically to the medical needs of the most vulnerable in society – the needy children and women with chronic illnesses. Almost S$1 million is raised annually to help children with chronic illnesses, including HIV and cancer.
"I always tell people, "If you want to do charity work, you must make it count. It has to be qualitative, not quantitative," said the medical director of Drs Jiten & Caroline Medical Centre, which specialises in androgen- and menopause-related issues and preventive medicine, including skin treatments, anti-ageing screenings and hormonal therapy.
Married to Dr Heah Sieu Min, a surgeon in private practice, the couple have a son and a daughter.
Aside from her passion for charity work and her medical practice, Low-Heah is also a devotee of French luxury brand Christian Dior. She wore a Dior ensemble to the Tatler Ball, accessorising her outfit with her mother-in-law's brooch worn in her hair.
"It's a jumpsuit with a long, flared skirt which is… very modern. Maria Grazia [Chiuri, the label's current creative director] did a modern take on a Princess Margaret dress that I think was from the 50s," she said.
Her first Dior piece, purchased 22 years ago, was a white blouson from Gianfranco Ferre's last collection for the storied marque. It sparked off an enduring love affair for the brand's creations.
"My affair with Christian Dior started in 97. I've always enjoyed good design, good material and I think with Christian Dior, it's because of the history, the romanticism, the old glamour that it projects. The reason why I continued to stay with the same brand is because the silhouette never changed. The boat neck, the cinched waist has always stayed, and I find that that is perfect for my body shape."
Holding up a three-hole dress, she said: "This is my trademark, three-hole dress, one for the neck, two for the arms. I loved it so much I bought it in three different colours because it's not waisted, and you don't have to be fat or thin to wear this."
"I won't consider myself a hoarder. But certainly, I do buy and I don't [discard them]. So over the last 20-odd years, I have been buying only Christian Dior and… voila, I've got a huge collection sitting in my wardrobe, not knowing what to do today," she said.
"Wearing a Dior dress makes me feel very loved. It makes me feel very appreciated. I don't think it makes me look beautiful or fashionable or anything, but because of the [legacy], it's like you're carrying a bit of history with you and you wear it with pride. That's the way I look at my clothes."
Low-Heah also loves the artistry and nostalgia that fashion can convey. She holds up a Raf Simons-designed Opera Coat as an example. "This is the only piece available in Singapore. The embossing on the jacquard is so beautiful and you wear this with a dress inside. Doesn't that make you feel like you're back in Paris in the 50s?
"Think of your grandmother, perhaps [wear your hair in a] little low bun and make an evening out of this. You notice that, like the Peranakan [kebaya], it has a three-quarter sleeve. The reason? You can wear bracelets. I tend to wear it in Paris a lot because [when] you wear this [with] a beautiful dress inside, and you walk down the street, it feels very uplifting."
Some of the pieces also carry sentimental value. Showing off a Lady Dior handbag dating back to 1992, she said: "My mother bought this for me when I first got married, when Lady Dior was the hype to buy. You see the 'scars' from my daughter when she was young, pen marks everywhere!"
Low-Heah also hopes her fashion collection will serve as a legacy for her only daughter Dr Elizabeth Heah, who is now in her 20s, and also a medical doctor.
"It would be my dream if my daughter would love all [the pieces in] my collection, but you know, it's a different generation. I'm hoping that as she comes of age, she will understand it has become a nice vintage," she said.
"Her style is conservative, but she plays with colour, she plays with fabric. I think the reason she likes [Dior] so much is because, time and time again, they give her the exact look that she wants," said Heah, who adds that she's inspired by her mum to give back to society.
"It's important to give back to society. It's an important value that she has instilled in all of us, really. And she does it so effortlessly. I definitely felt very proud. I'm just her number one fan."