The Four Pillars distillery is one reason why gin isn't your grandma's drink anymore
By coming up with interesting flavour profiles that use native botanicals, Four Pillars is among the growing global crop of distillers giving gin a much-needed image overhaul.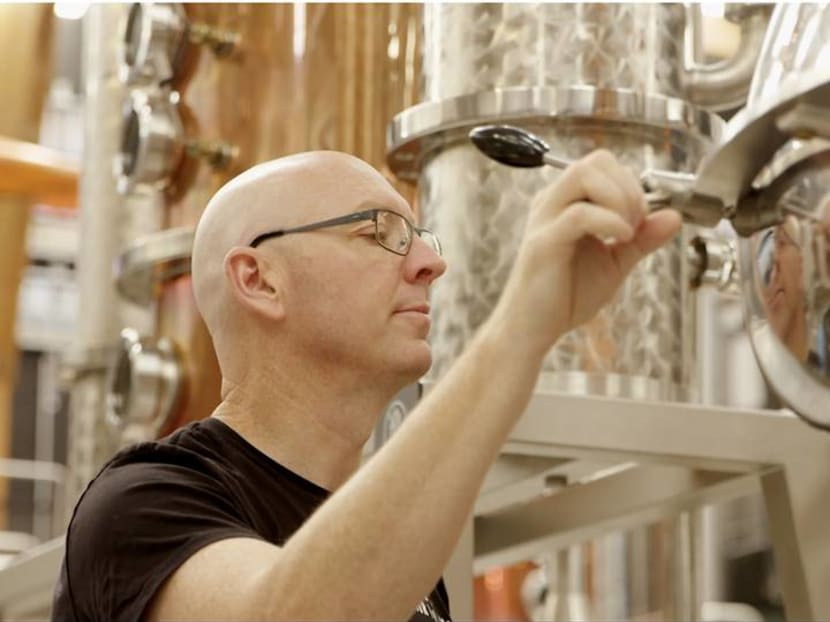 As with any entrepreneur with a fledgling business, Cameron Mackenzie and his partners were nervous about launching their small batch gin on crowdfunding website Pozible.

But as it turned out, they had nothing to worry about. In less than three days, all 420 bottles of their initial batch of Four Pillars Gin were snapped up. And there was a waiting list.

Mackenzie, who has a background in wine, wanted to "take a little side step into gin". He and his partners decided on gin for two reasons: One, they were already gin drinkers to begin with; and two, gin tended "to be most wine drinkers' white spirit of choice".

Unfortunately, back then gin had the unenviable reputation of being an old person's drink – "something that… your grandmother or your mother drank". The gin industry hadn't innovated, explained Mackenzie. It "sat there as London Dry Gin, which is the older traditional style of gin, and stayed that way for 40 or 50 years".

Mackenzie and his partners wanted to change that image, and "make a gin that bartenders could play with and be creative with". They spent years testing and building recipes before deciding on their interpretation of a modern Australian gin.
Lucky for them, they had access to ingredients from around the world, including their own native ingredients, as well as a suitable climate for organic citrus fruits year round. They were able to use fresh oranges, which resulted in a different flavour profile from those that used dry peels.

Using a combination of rare native and traditional botanicals, Mackenzie et al. eventually settled on 10 ingredients for their secret recipe. They took time crafting the perfect concoction because they didn't want to launch a gin and then have to change the recipe. The final recipe was "a really interesting, tasty, delicious gin that we wanted to drink", and they ran with that. The formula has not changed since.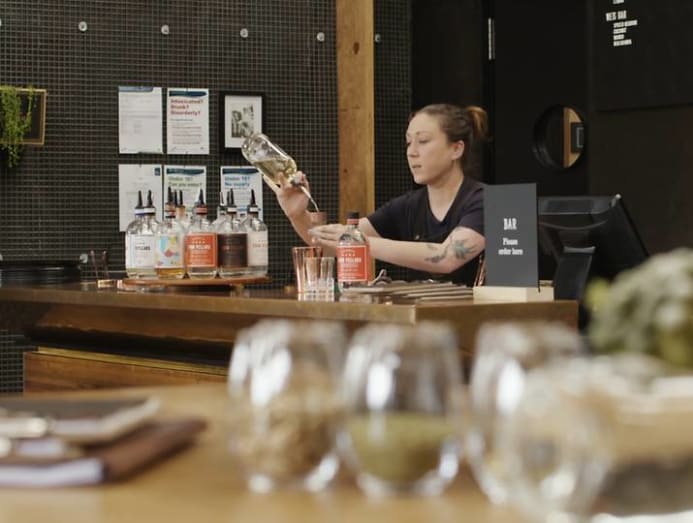 Within four months of its launch, Four Pillars Gin made the industry sit up and take notice when the distillery won its first double gold medal at the World Spirits Competition in San Francisco for its rare dry gin.

The quality of wine in the Yarra Valley is world class, and the same can be said of Four Pillars Gin. Said Mackenzie: "We didn't have to make London dry gin, we made a more innovative style from Day One. Part of the fun of this whole process is that we can innovate, we can take risks. That innovation is something gin didn't do for 50 years. And now it's not just us. Gin distillers around the world are really starting to play."

Adapted from the series Remarkable Living. Watch full episodes on CNA, every Sunday at 7pm.