Inside the home of a Singapore-based designer who likes it 'a little disturbing'
Isabelle Miaja's art-filled home is an extension of her personality, and this ethos manifests in her professional projects as well.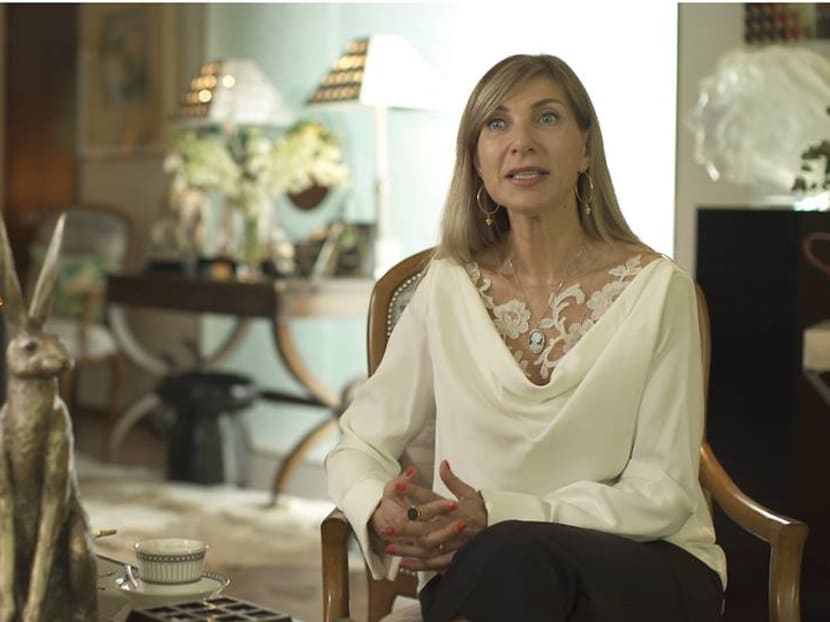 French designer Isabelle Miaja loves transforming spaces in her constant pursuit of evolution. The founder of Miaja Design, a Singapore-based interior design firm, works tireless to provide interior consultancy for hotels and resorts across Asia and the South Pacific. She has been doing so for more than 20 years.

Known for her interplay with unique art forms in her design style, Miaja enjoys collecting art and artefacts, which she picks up on her frequent travels. "Each time I travel to a country, I make it a point to go and visit galleries, craftsmen or artisans. I'm always curious," she said.

Her home is a reflection of this. In her living room alone, artworks and curios from over 25 countries are displayed and thoughtfully curated. Her appreciation for art is natural and runs in the blood: She hails from a family of artists. Her granduncle was a poet and her father, a celebrated jewellery designer.

Miaja is particularly drawn to art that makes her smile, as well as to sculptures. "Sculptures are what I go for first. The fact of being able to go around an object that is three-dimensional is something that is quite appealing to me. I love the shadows it creates. A sculpture can add a lot of intrigue to a room, and tell a story, which is also very powerful," she explained.

Kissa Castaneda, Editor-in-Chief of Singapore Tatler, said of Miaja's style: "Usually if you enter a collector's home, it can feel like a gallery, but what I really liked about Isabelle's house is how you enter and you immediately feel at home. It has a really good lived-in quality. She has a sense of adventure in her choices. So things that normally won't go together, she's able to weave them together seamlessly."

There's no magic formula when it comes to interior styling. In fact, Miaja suggests moving things around to give them a new life, a new "pizzazz". In the 14 years she has lived in her home, she has changed the look thrice – simply by rearranging the furniture and artworks, juxtaposing them in different contexts.

Besides her design firm, Miaja also runs two art galleries, Miaja Gallery and Miaja Art Collections. And the art that she acquires for her home and business are intrinsically linked. For example, work from artists she admires is exhibited in her galleries. Currently, Miaja Art Collections is showing the work of famed nature photographer David Yarrow.

"I've always been a collector of art. It's just that it has spilled out of the house, basically. I remember discovering this and that, and then after that introducing it to my business or in my business to my clients," she said.

But for Miaja, home is ultimately where the heart is. "My home is pretty much me, who I am."

Adapted from the series Remarkable Living. Watch full episodes on CNA, every Sunday at 7pm.