Saving one of the oldest eyewear ateliers in France with vision and a master
Maison Bourgeat was founded in 1879 and almost shut for good. Now, a master craftsman leads the way, with bespoke creations that take up to a month to make by hand.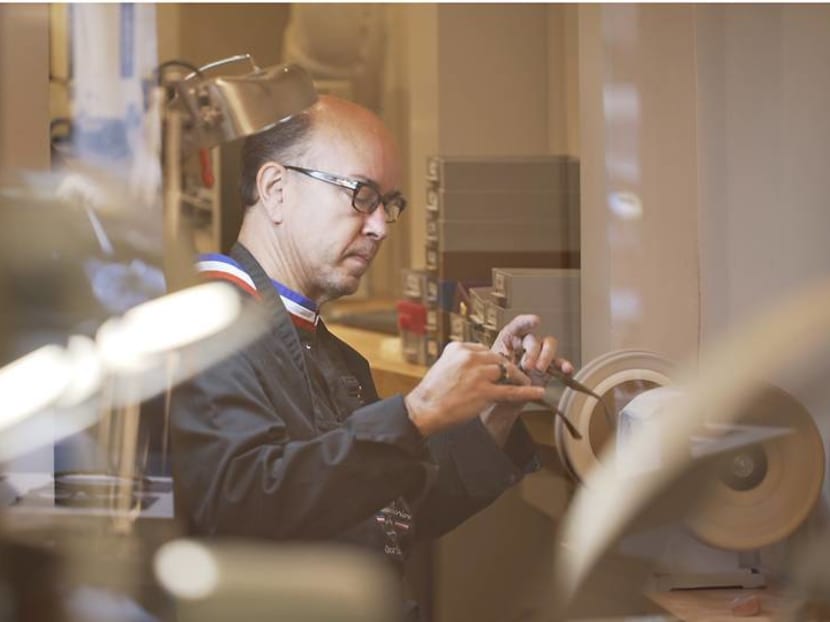 Finding a perfect fit when it comes to glasses can be like looking for a needle in a haystack. What you need is a pair that's specially crafted for you; after all, there are bespoke bags, bespoke shoes and bespoke suits, so why not bespoke spectacles?

Maison Bourgeat is one of the oldest eyewear houses in France. This doyen of made-to-measure glasses was founded in 1879 in Morez in the Jura region of France – the birthplace of French eyewear. In 2016, the grand dame was relaunched with Oscar Esteves, head designer and craftsman leading the charge.

Esteves, originally from Brazil, started crafting glasses while working for his father. He was so passionate about restoring and modifying old frames that he gave up his career as computer engineer at age 27.

In 1992, he moved to France and made a name for himself working with some of the country's biggest eyewear brands including Lafont and Frederic Beausoleil. The year 2015 was a definitive year for Esteves when he won the prestigious Meilleur Ouvrier de France award, a recognition that further sealed his reputation as a master in the art of crafting bespoke glasses.   

Maison Bourgeat has been producing bespoke eyewear for brands such as Balmain, Lanvin, Saint Laurent and capsule collections for Karl Lagerfeld for many years. It has a long history and has weathered many storms.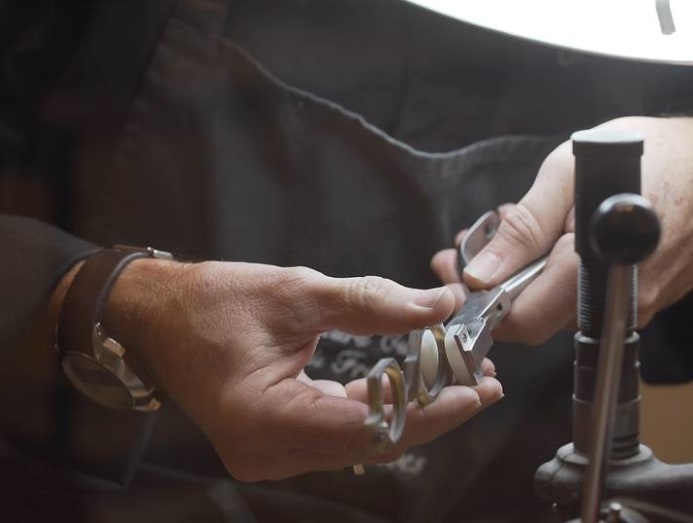 From the late 1800s to the 1960s, 90 per cent of the world's production of spectacles was realised in France. Then came the rise of Asian manufacturers, which saw many French companies shut their operationss. In 2004, production at Maison Bourgeat itself was shut, but even then it did not signal the end of the company.

Enter Harry Bessis, an optician who took over the brand and became its CEO. Bessis recognised that Maison Bourgeat needed a skilled craftsman to increase its brand value. "For me it was obvious that when I was looking for an exceptional person, I would go knocking on Oscar's door, so that he could join us in the adventure to bring out the value this know-how and this French tradition," said Bessis.

The house is not only able to present a library of styles for its clients, said Bessis, it also allows clients to "come up with an idea, a photo, a pair of broken glasses, or something that doesn't exist anymore in the mass market but which he wishes to reproduce."

Maison Bourgeat's long nurtured expertise in frame-making allows it to control of the whole process from the design until the final adjustments for a pair of glasses. A single pair of bespoke spectacles can take up to a month to make by hand.
Esteves added that what is beautiful is the ability to do something "extraordinary with very little things". The biggest satisfaction, he said, comes from the people in his town who say, "It's Oscar who made them for you."

Adapted from the series Remarkable Living. Watch full episodes on Channel NewsAsia, every Sunday at 7pm.