Six friends build a hipster cafe in the heart of old Seoul in a blend of old and new
Grandmas selling spicy rice cakes to the left, and K-pop street fashion to the right. That's the beauty of the neighbourhood, says Park Geunha of Fritz Coffee Company.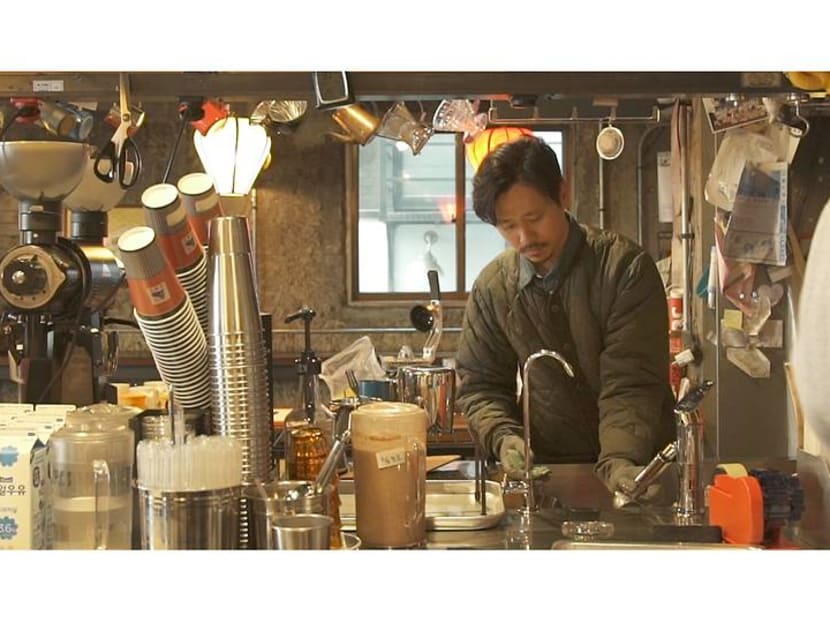 The bustling Dohwa-dong neighbourhood of Seoul, South Korea, is a heady mix of old and new.

"On one side, there are old grannies selling spicy rice cakes, and on the other side, you see very fashionable shops. You can experience different cultures at one place. I think that's the beauty of the area," said Park Geunha, chief barista of Fritz Coffee Company.

Grandmas selling spicy rice cakes to the left, and K-pop street fashion to the left. That's the beauty of the neighbourhood, says Park Geunha of Fritz Coffee Company.
A self-professed espresso lover who has worked as a barista for the past 19 years, Park won the Korean National Barista Championship in 2014. Starting up his own cafe was his way of sharing his coffee knowledge with customers.

Park opened Fritz in 2015 with five friends, who are all passionate about the brew. "We wanted to create a community, and we thought we would be very happy if we all did what we liked. So we started this coffee company, with all five of us," he explained.

Located in Seoul's Mapo district, Fritz operates out of a refurbished hanok, a traditional Korean house. Much of the original structure of the building was kept, as well as its distinctive tiled roof, helping it retain its old-world charm.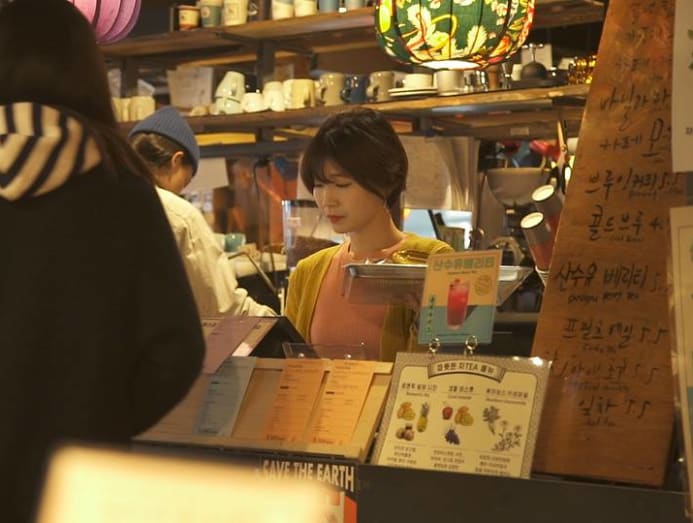 The cafe's logo is unusual and eye-catching, featuring a seal holding a cup of coffee.

"I suggested using an animal because no one else in the coffee industry had a logo with animals. The owners jokingly mentioned that even using a seal for a logo is fine," said Jo In-Hyuk, designer of Fritz's mascot. "Now, people are reminded of the brand when they see seals."

A bakery offering French and Korean pastries sits on the ground floor, but guests tend to gravitate to the second storey, with its cosy interior decked out with vintage furniture and quirky decor items.

Recently, Park turned his focus to processing and roasting beans.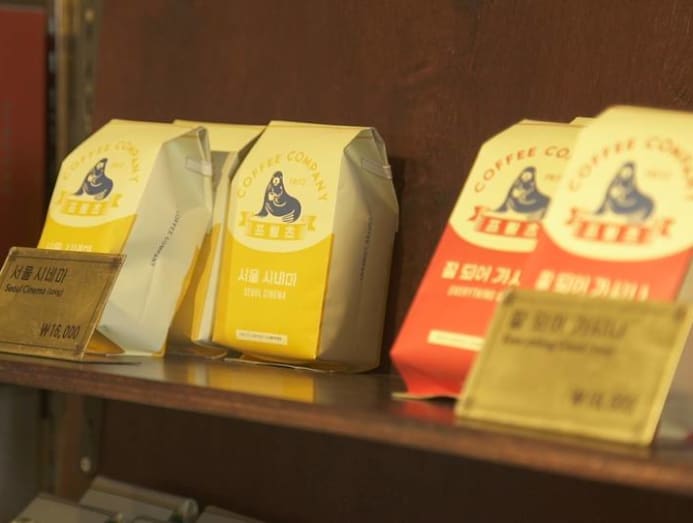 Walking through the coffee factory, Park said of his latest experiment: "We were trying to create something that reflected our personalities, and since coffee is actually a fruit, we wanted to make coffee that tastes like fruits. That's how we created this blend – Seoul Cinema – a type of blended coffee with the taste of tropical fruits."

In a city with more than 18,000 coffeehouses, Fritz stands out for its quality and its variety of house roasts. It has helped spearhead South Korea's speciality coffee culture by holding regular public classes, and by being one of the first to source beans directly from producers and roasting them in-house.

"The true beauty of Fritz is the combination of elements: The coffee, the bread, the place, and the attitudes of the people working there – the place is full of energy," said Jo.

Of course, customers in search of a caffeine buzz are also an important part of the equation.

"We believe that a good cafe is one where a mother used to visit when she was young and later, takes her daughter to," said Park.

The walls of the cafe are plastered with memos and drawings by customers. "Some of them are drawings done by customers' kids, of me with my moustache and beard. I feel happy when they do that," said Park. 

Adapted from the series Remarkable Living. Watch full episodes on CNA, every Sunday at 7pm.