A Singapore home of floating concrete connects a multigenerational family
Architect Chan Loo Siang's clients had outgrown their home of over 20 years – they needed a modern space that would meet the needs of everyone in the family.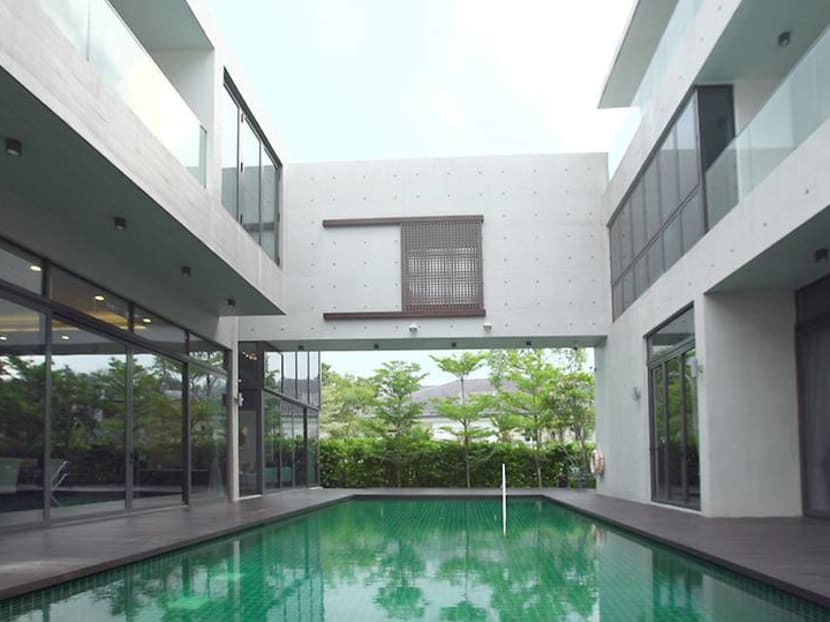 The owner of this contemporary home wanted to have living spaces that belong to his children, as well as grandchildren. But while he wanted all three generations of the family to stay together, they also needed to live autonomously.

For this project, Chan Loo Siang, design principal of Inte-Architects, employed a combination of concrete and glass to create interconnecting social spaces. "We had to address the design from the internal spaces of the home so that it corresponds to the lifestyle of the owner," Chan revealed.
He drew inspiration from the work of American architects such as Paul Rudolph, a modernist architect who was known for his spatially complex concrete buildings. Rudolph has also built houses based on floating volumes – another idea Chan utilised for this modern home.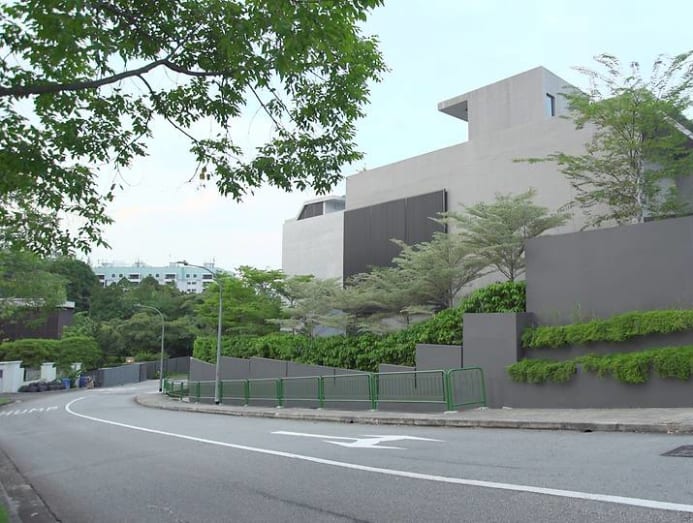 The house sits on a slope. From the main entrance to the rear deck, the elevation drops about 4.5m. Architecturally, the house comprises two blocks, a pool, and a link bridge suspended over the pool that connects the blocks.
The rear block is like an offspring, which is independent yet remains attached to the parent.
In designing a home that is all about criss-crossing circulation and connectivity, Chan created an analogy of how the parents have built a close relationship with their children. "The whole idea is to allow separate spaces to flow past one another," he explained.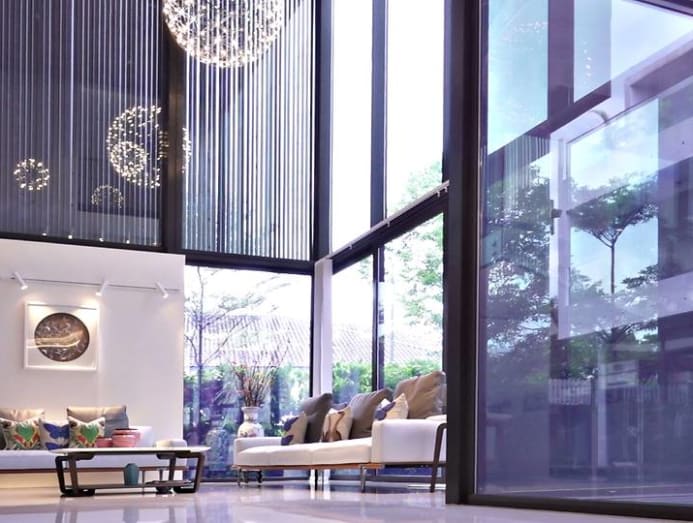 Chan chose to finish the house's external facades in concrete, a material that expresses a sense of permanence and solidarity. Two types of concrete finishes were used: A dark grey, timber-textured version for the front block, and a light grey one for the rear block.
The former conveys a more rustic look, while the latter has a somewhat Japanese aesthetic to it. This distinction creates an architectural dialogue, reflecting the symbolic relationship between the two blocks – another parent-child analogy.
Connective devices like bridges and corridors help to bring family members together during gatherings and parties.
"The whole idea of living in an environment like this is really not to distance yourself not too far away, because you really still want to see what's going on and around with your neighbours. What this house does is very clear – you can feel that it connects to you because it is very soulful," Chan said.
Adapted from the series Remarkable Living. Watch full episodes on CNA, every Sunday at 7pm.
Access is a partnership between CNA Luxury and Singapore Tatler.