The chef making his own caviar from sturgeon in Japan for Singapore diners
Chef Kenjiro Hashida wants his Singapore customers to fall in love not only with the caviar he produces, but with the flavourful flesh of sturgeon itself.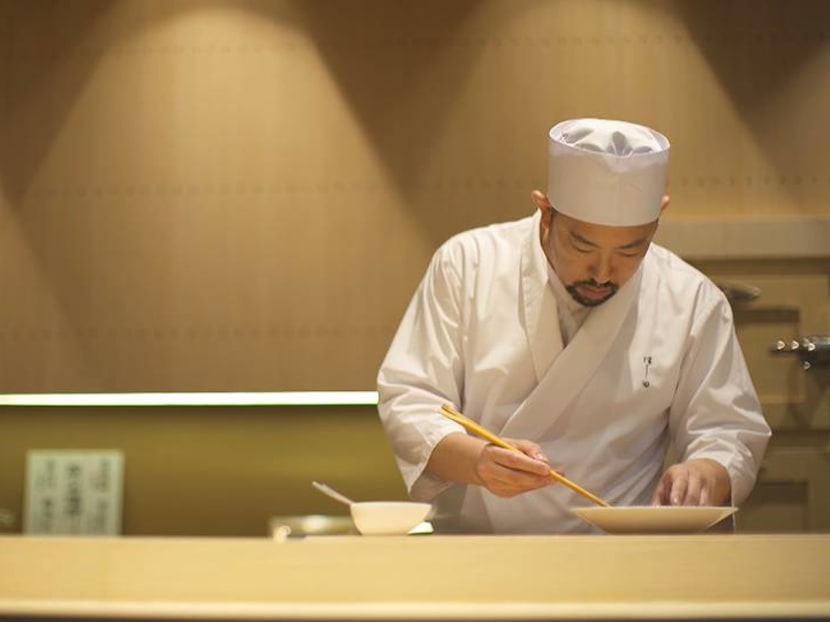 Kenjiro "Hatch" Hashida is single minded about one thing – bringing Japanese culture and seasons to Singapore. And he's doing so in the most unusual way: Japanese caviar.
Chef Hashida, who learned from one of the best in the business – his own father, renowned master sushi chef Tokio Hashida – owns an eponymous restaurant on Mohamed Sultan Road. He is fuelled by the constant goal to create "dishes that are a bit more unique" and with "a creative twist".
Hashida is so passionate about making his own food that he is producing his own caviar. To do so, he has partnered with Hal Caviar, a sturgeon breeder in Hamamatsu, Japan.
Hal Caviar general manager Hidenori Nakamura explained that the soft water in Hamamatsu allows them to successfully breed sturgeon and produce quality caviar. In fact, the caviar produced here is set to rival those from Russia and Iran.
Just as unexpected was Hashida's discovery of how sturgeon itself is a tasty meat. Sturgeon, he said, has a surprisingly complex and beautiful flavour, which explains why he couldn't wait to share it with his customers in Singapore.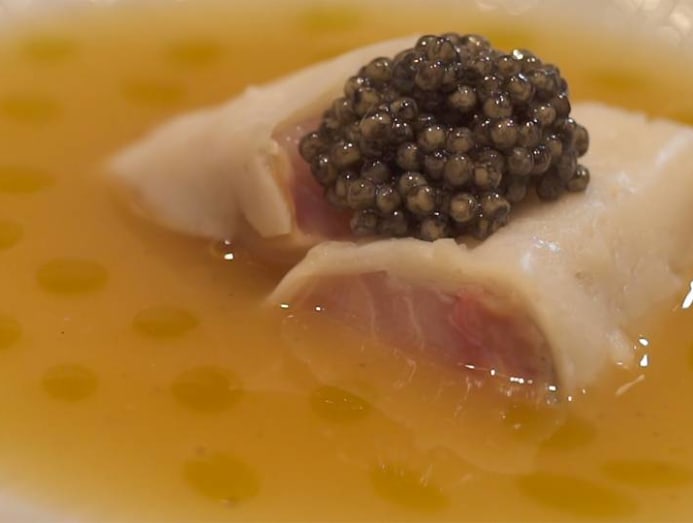 At his restaurant Hashida, the chef serves up a playful balance of flavour combinations, including sturgeon sashimi with caviar; a sturgeon broth made from boiling its bones with lemongrass, and topped with steamed sturgeon meat rolled in hotate (scallop); and sturgeon sashimi with uni sauce, which is composed of mascarpone cheese mixed with sea urchin.
It all connects with Hashida's culinary philosophy of combining Japanese tradition with creative expression.
Yes, he wants to "do something different", but he's also designed his restaurant with an old-school Japanese aesthetic, diligently studies the works of past master chefs, and keeps his family heritage alive by serving his father's signature otoro or fatty tuna.
As Nakamura describes, Chef Hashida "not only keeps Japanese traditions – he also creates new opportunities."
Adapted from the series Remarkable Living. Watch full episodes on Channel NewsAsia, every Sunday at 7pm.