The Kyoto craftsman keeping his family's 144-year-old legacy alive by hand
In Japan, even everyday household items like tea canisters are crafted with care. Now Takahiro Yagi wants to share his traditions with the world.
On one side of Kyoto's scenic Kamo River is a quiet alley along which Kaikado, a workshop producing chazatsu, or tea caddies, is located. Established in 1875 at a time when Imperial Japan opened its doors to the outside world – thus allowing for the import of materials such as tin from England – Kaikado's founder Kiyosuke designed, produced and sold Japan's first tin tea caddy.
Back then, tea caddies were typically made of china or earthernware. Double-walled and air-tight, Kaikado's tin caddies were considered groundbreaking. It kept humidity out and thus helped preserve the flavour and quality of freshly-picked tea leaves for a year. Remember, refrigerators had not yet been invented.
Takahiro Yagi is a sixth generation descendant of Kiyosuke, and an artisan craftsman at Kaikado, which remains a family-run business today. He works with his father Seiji, and 13 other craftsmen, in the very same studio as his forefathers did, bringing a 144-year-old tradition to the world.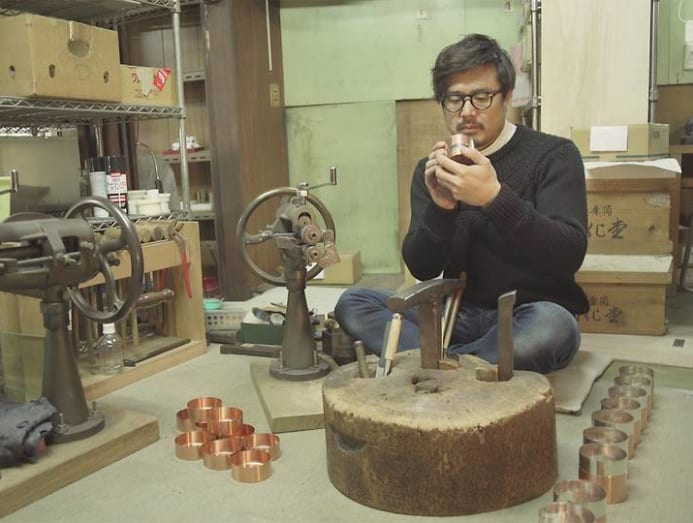 "[There was] a gentleman [who talked about the earthquake in Tokyo]. It was about 40, 50 years ago. The earthquake destroyed his house. Everything was gone but he still had his tea caddy. And in there, good quality tea leaves. He drank that tea, and was so satisfied", said Yagi. "That story is always on my mind."
According to Yagi, it takes 10 years to become a fully-fledged chazatsu craftsman, as there are more than 130 steps to learn in the entire manufacturing process. The die and mould employed in the early years of the company are still in use, age-old techniques haven't been altered, and some of the original tea caddy designs are still in production today.
Reaching out for a worn-looking implement, Yagi described: "This is my grandfather's; he had it for 50 years. When he first used this, it was this size. After 50 years, it became like this."
A skilled craftsman like Yagi makes about 10 caddies a day. The workshop produces some 40 caddies daily.
"There is no radio, no music in my workshop. We have to focus on the sound when we're making [the tea caddies]. If it's not a good sound, we can tell that it's not a good way of making," he explained of the need for silence and concentration in the workshop.
But there was a time when Kaikado almost folded.
"We are the only shop in Japan. It's hard to get people to know us," said Yagi's father. "As an artisan, one focuses on making things. But this job also requires you to both make things and sell them. That's difficult."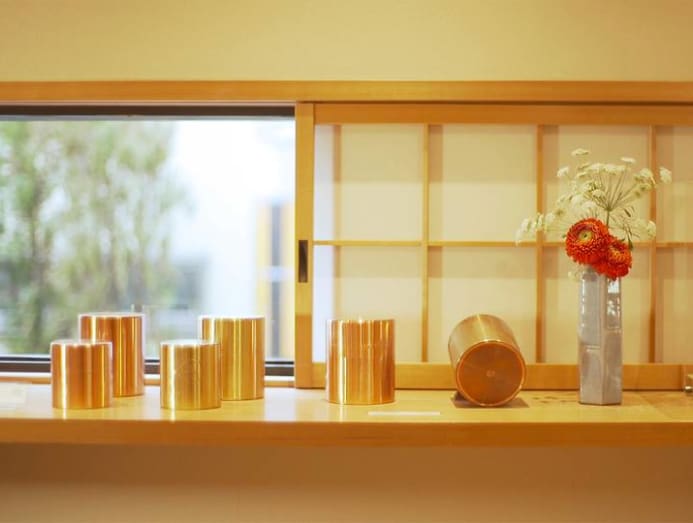 The elder Yagi was reluctant for his son to join the family business, so the younger Yagi started out working for a Kyoto company that made souvenirs for foreigners. An encounter with a customer changed his mind.
"There was an American lady who bought our tea caddy. I asked her: 'What are you going to use it for?'. She said, 'I'm going to use it in the kitchen'. If she had bought it as a souvenir for someone, I'd feel nothing. Then I realised, our tea caddy can be introduced to [a] foreign culture [in that way]."
"Takahiro said that he wanted to sell our tea canisters to the entire world," said Yagi senior. "I thought: 'How would that go?' Won't that be difficult?"
On the company's website, the tea caddy is marketed as a versatile container to store foodstuffs other than tea leaves, such as coffee, spices, pasta, grain, biscuits and candy. He also collaborated with Danish design studio OEO, to produce copper teapots.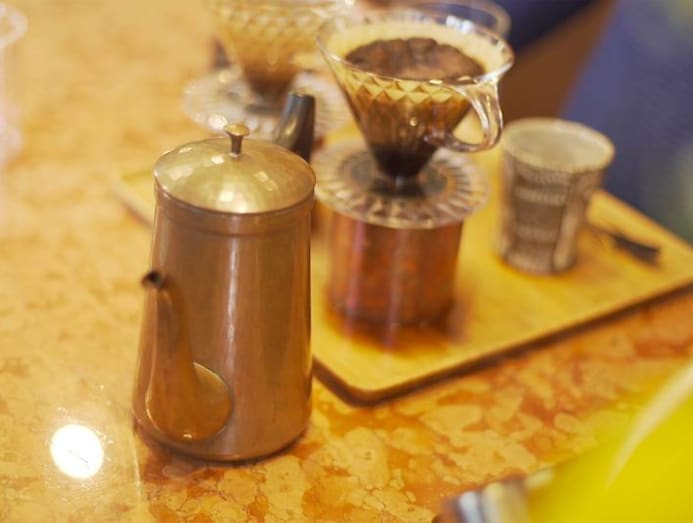 In 2016, Yagi went a step further. He opened a cafe to showcase the heirloom craft.
Said Yagi: "I tried to make this cafe feel like a lounge for people; for them to spend time in Kaikado. This tea caddy, for me, is a very cool thing. That's why I want to share them with the world. I want people to know about it. I want to do everything possible for people to know this tea caddy."
"Our main goal is to continue to make tea containers for the next 100 years," Yagi declared. "An airtight tea caddy makes the lid go down on its own. As the lid gradually goes down, people feel this is of good quality. When you have a good feeling opening the tea caddy, [you may] want to keep precious things in it."
Adapted from the series Remarkable Living. Watch full episodes on CNA, every Sunday at 7pm.