In Japan's city of knives, he keeps a family tradition on the cutting edge
Toshiyuki Jikko is a fourth-generation knife craftsman running his family's business in Sakai – a dream he's had since he was a child.
There was a point in Toshiyuki Jikko's life where his future rested on a knife-edge, quite literally. Like many young men, he was into sports. Unlike others, however, his family had spent more than a hundred years in the business of forging quality kitchen knives. When it was time to choose, the latter won.
Toshiyuki Jikko is a fourth-generation knife craftsman running his family's business in Sakai – a dream he's had since he was a child.
"I used to play sports, but when I would come home, I would see knives everywhere. And suddenly, knives became more attractive than playing sports. I knew I really wanted to be a knife craftsman," he shared.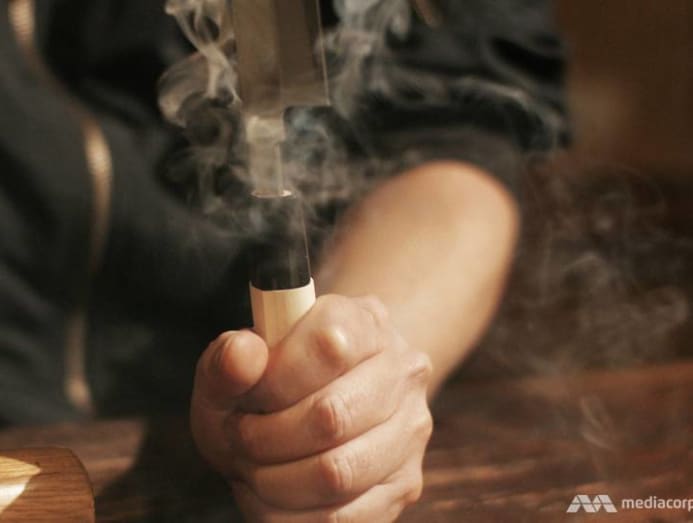 Toshiyuki grew up in the laid-back port city of Sakai, south of Osaka. The place is home to the country's most established knife manufacturers, with a 600-year history that's passed from one generation to another. Today, Sakai makes around 90 per cent of Japan's handcrafted knives, which are supplied to chefs and cooking enthusiasts alike.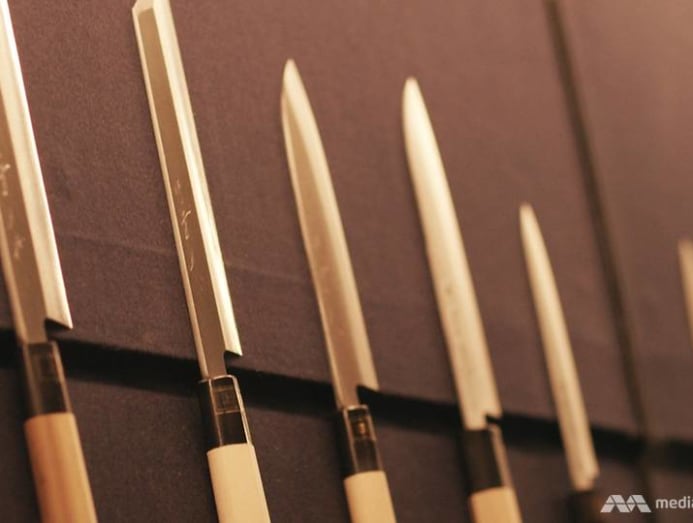 Among these are the knives crafted by Jikko, which has been helmed by the 40-something Toshiyuki for the past 15 years. The family business was established by his great-grandfather in 1901. It specialises in kitchen knives made from high-grade blue or white Yasuki steel. These are forged by a blacksmith and sharpened by hand with a method called Hatsuke, which is a special finishing technique used to give the blades an even finer angle, allowing for optimal sharpness and excellent edge retention.
According to Toshiyuki, the appearance of the knife is equally important as its function. "For traditional industries like ours, there's no choice but to make really good products. We do our best to keep our long-held tradition," he said. One of the most popular designs is the mille-feuille knife series, which sports a hammered finish with mille-feuille waves along the length of the blade.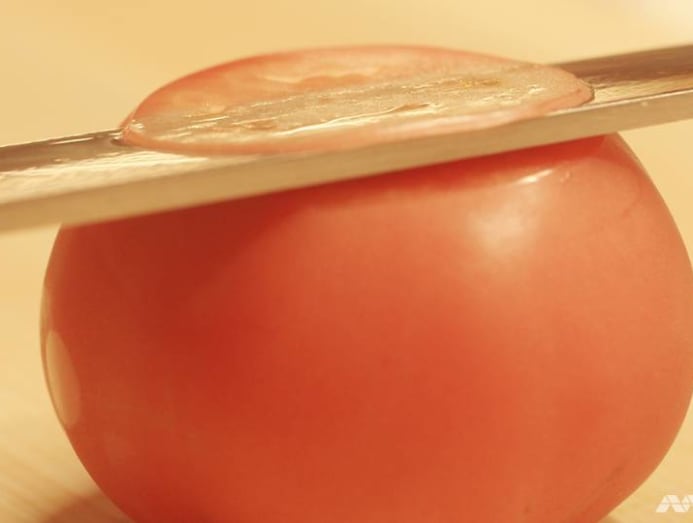 Lovingly used by many chefs, Jikko knives are indispensible when it comes to finely crafted Japanese cuisine. To remain the go-to purveyor of knives for professionals, Toshiyuki consults regularly with chefs to improve on his blade designs.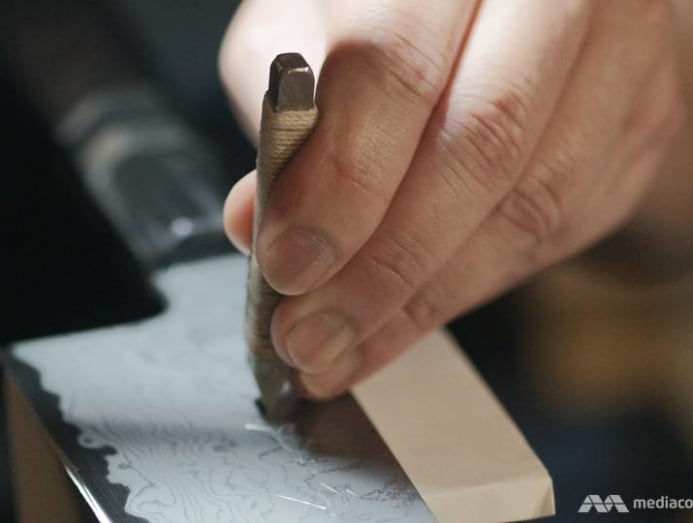 The brothers also welcome feedback from customers as they believe two-way communication is the only way for any industry to survive. As an example, Hiroaki shared how he created one special knife design, the honyaki-houchou. "Originally, it used to have wavy lines on the blade, but because of requests from foreign customers, we've engraved the image of Mount Fuji onto the knife."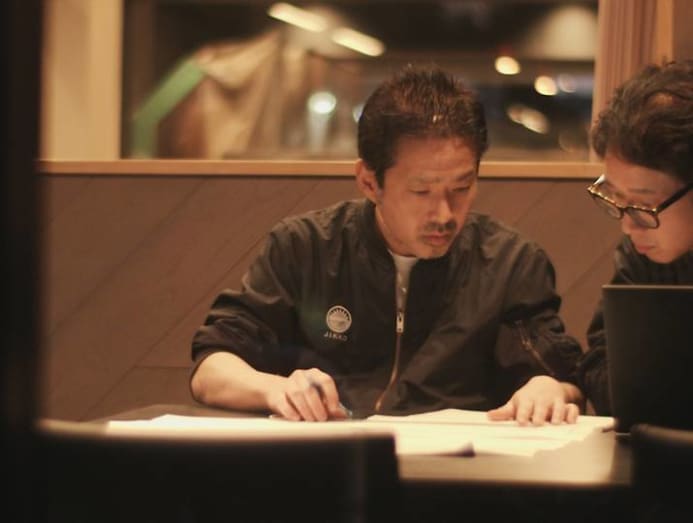 In sharp contrast to the traditionalists, Jikko showcases its knives in an avant-garde modern showroom aimed at bridging the gap between its age-old products and younger buyers. Here, you'll find more than 100 different kinds of knives encased in sleek glass displays. Beneath the retail store, the brothers and other craftsmen are hard at work at the ground floor studio. This is where customers can experience a knife-sharpening workshop or approach any of the artisans for advice.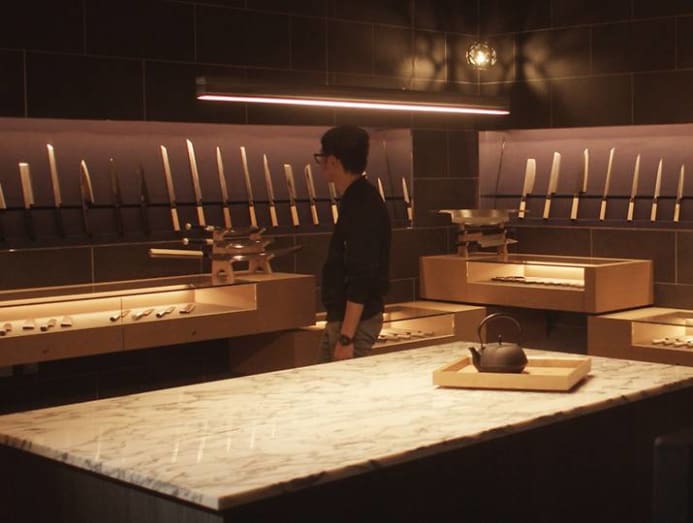 To raise Jikko's profile, as well as to introduce traditional Japanese knives internationally, the brothers started bringing their products to events around the world. This has resulted in a more than 10-fold increase in overseas orders, mostly from the US and South Korea.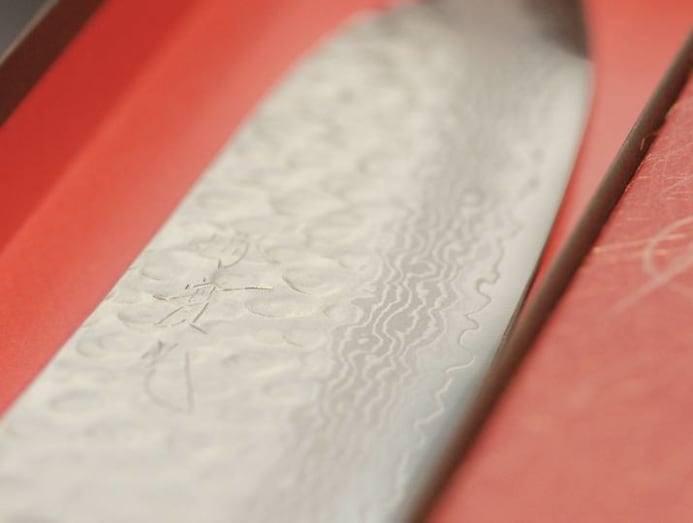 Although Jikko now enjoys robust sales, it still struggles with a shortfall in supply – the painstaking process of traditional knife-crafting results in much lower yields. Toshiyuki revealed that Jikko can only turn out up to six knives a day.
But it's a happy problem. "I used to watch how my father made the knives. It took many years before I could do it. But we have many young craftsmen who are fast learners and very creative. I think we can make good knives if we have smiles on our faces," he quipped.
Adapted from the series Remarkable Living. Watch full episodes on CNA, every Sunday at 8.30pm.