The kaiseki chef who uses the same spring water as Kyoto's Imperial Palace
Kyoto's natural groundwater, explains chef Yoshiro Kiyama, owner of the one-Michelin-starred Kiyama, is "especially soft" and is excellent for making dashi.
When he turned 36, chef Yoshiro Kiyama opened Kiyama on the first floor of a condo in the upscale residential area of Marutamachi, just a five-minute walk from Kyoto's Imperial Palace.
Kiyama, one of Japan's rising culinary stars, had trained for 15 years at Wakuden, a Kyoto institution known for putting out culinary talents. Ten of those years were spent as head chef.
Just one year after its opening in 2017, Kiyama was bestowed a Michelin star, becoming Kyoto's most talked about kaiseki restaurant by gourmands across the country.
Kyoto's natural groundwater, explains chef Yoshiro Kiyama, owner of the one-Michelin-starred Kiyama, is very soft and is excellent for making dashi.
"This space used to be a law firm. When I first saw it, my heart told me that I needed to have my restaurant here. I felt it was fate that led me to this location," said Kiyama on how he found the perfect premises.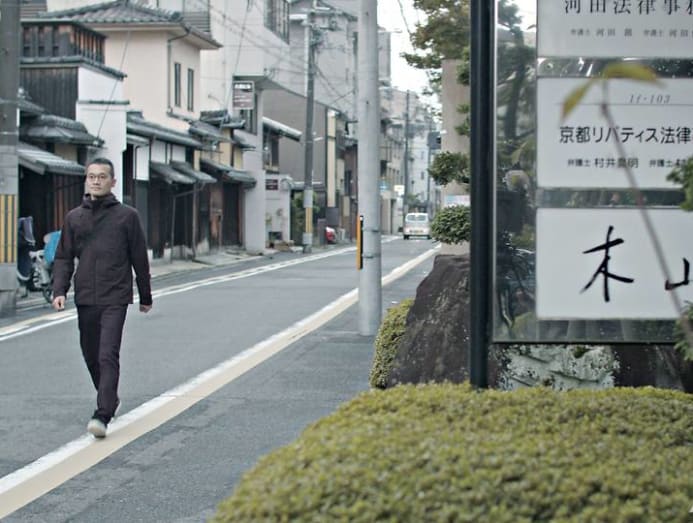 As one enters, one instantly feels a sense of calm thanks to the restaurant's minimalist, wood-based aesthetic, which shifts the focus to the dining experience. There is a nine-seater counter and two private rooms that resemble classic tea houses. Here, one's mind slows to a crawl, giving one time and space to enjoy a two-hour kaiseki meal.
Located south of the imperial grounds' Sakaimachi Gate, Kiyama found out that the restaurant is built above the same stream source as the water used by the Imperial Palace. To draw water for his restaurant's use, he built a well connected to the stream that gives him exclusive access.
Kyoto's natural groundwater, Kiyama explained, is very soft and contains lower levels of calcium and magnesium, making it ideal to cook broths and create simple yet compelling dishes. "Having soft water means you can make good kelp dashi, but bonito works well too. Dashi made from bonito flakes has much richer flavours and a deeper taste," he said.
A dining experience here features a degustation menu of dishes infused with different aromatic broths. The culinary journey ends with a comforting cup of matcha.
To invite diners to experience the entire process with him, Kiyama begins by making the broth in front of them. First, his apprentice skilfully slices hard blocks of bonito into beautifully thin flakes until they fill up a large bowl. This is a rare sight as most restaurants use ready-made bonito flakes. The flakes are then tossed into a kombu kelp stock which has been brewing for two days. When the taste is just right, Kiyama strains the mixture through a sieve and uses that as the base for the soup.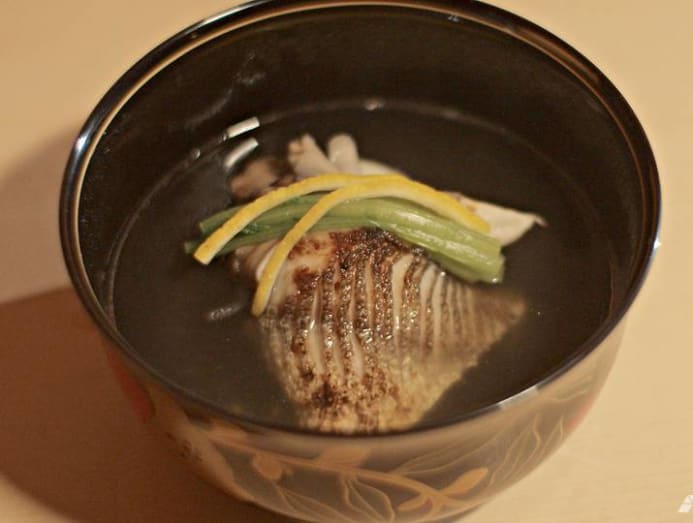 Because Kaiseki is often considered the most refined of Japanese cuisines, where the presentation and arrangement of each ingredient is just as important as the taste, Kiyama pays special attention to the tableware. Many of these are antiques from China's Ming Dynasty and Japan's Edo Period, carefully chosen to match the colour and composition of each dish.
Kiyama's set menu changes according to what's available in the season. This is good news for those who enjoy variety, as the courses change throughout the year. "What we care most about is that we want our guests to keep coming back. When the ingredients change, the menu changes. I use what's best in that specific season and month, and what best fits our dashi," he said.
Adapted from the series Remarkable Living. Watch full episodes on CNA, every Sunday at 8.30pm.