Defying skeptics, this photographer followed his passion to become a woodworker
There are fewer than 10 artisanal woodworkers in Singapore. Louis Kwok is one of them, and sees himself as an artist and designer who makes useful things for people.
For 15 years, commercial photographer Louis Kwok loved capturing moments in time. But it was the beauty of wood that ultimately captured his heart – and his hands.
His interest in woodwork was sparked by his wife Adelene Koh, a professional bookbinder who restores vintage books and makes bespoke ones. She once asked him to make a press to hold papers together while she worked on them.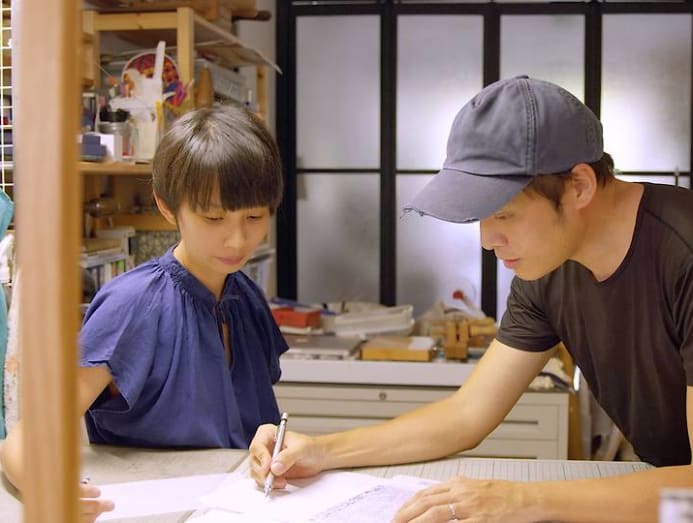 He recalled, "When I finished that press, it was very ugly but I felt very accomplished. I felt very empowered because I could make something, and it was useful. The whole journey started when I wanted to make that ugliness beautiful."
His deep passion for woodwork made him determined to go overseas to hone his craft, despite many skeptics telling him that it was a sunset industry. He wanted to express his creativity in three-dimensional form, which he felt was lacking in photography.
There are fewer than 10 artisanal woodworkers in Singapore. Louis Kwok is one of them. Find out why he gave up a career as a commercial photographer to pursue his passion for woodcraft.
"My relationship with timber is a very love-hate relationship. I love it because it's a very malleable, tactile material. Then again, I sometimes hate it because it is also very volatile and it also has its own moods," he shared.
"It changes due to temperature and moisture levels. It can expand, contract, or twist and turn in unexpected ways, so you really have to be careful of the type of material that you use for a specific project."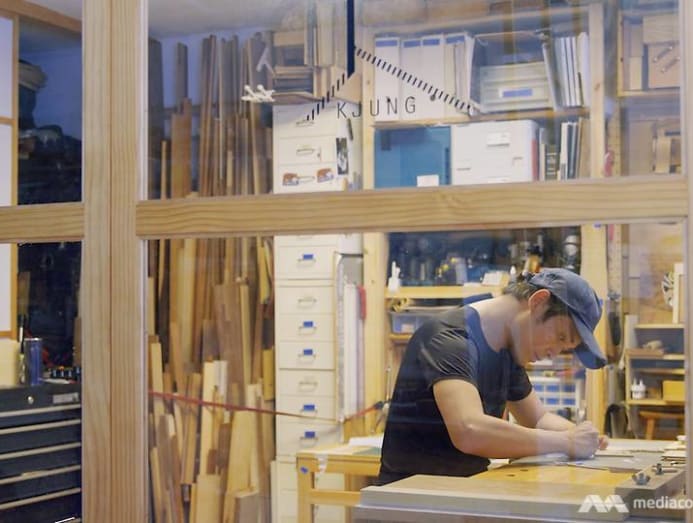 There are fewer than 10 woodworkers in Singapore and Kwok is one of them. His practice is known as Kjung Woodwork. In 2012, he studied one-to-one for three days under an accomplished artisan in Tokorozawa in central Japan, learning how to use traditional Japanese tools to craft tables and cabinets.
A year later, he enrolled at the Peter Sefton Furniture School in the UK. There, he was intrigued by the geometrical shapes that he could create with veneers and wanted to create curves and more complicated designs with it. He later interned at the Atelier Lacroix Marrec in Paris to deepen his skills in marquetry.
"Marquetry is something that allows me to expand my designs into more intricate details and pictures. I think I'm very fortunate to have found my love for it and for making boxes and piecing the both of them together," he said.
Kwok has received commissions for a range of items from the practical to the quirky. He has created a personalised photo album box with a secret compartment; a magic box for a chef to display desserts and cakes; and a humidor from Spanish cedar, which locks in the optimal moisture level to preserve cigars.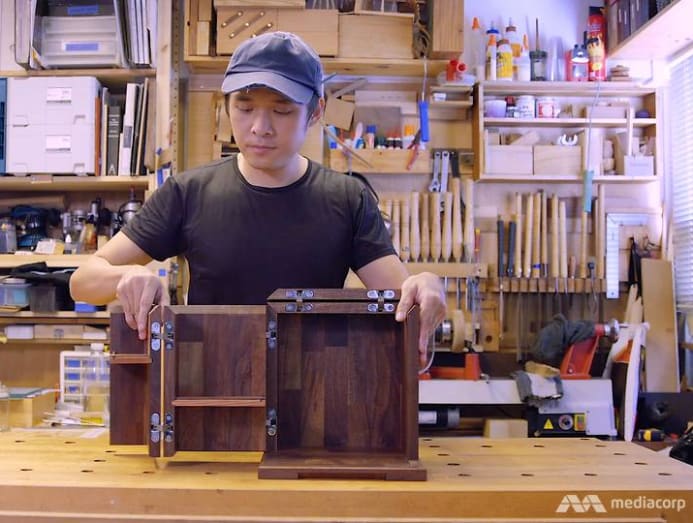 He has also made whisky trays, knife sheaths and bookbinding equipment. The smallest piece he has ever created is a proposal ring box, and the largest, a modular wardrobe that took six months to handcraft from solid cherry wood.
One of his favourite pieces is an angled stool for an exceptionally tall client to meditate on comfortably. "I decided to use motifs of lotus and colours from what you would normally see in a monastery in Bhutan, around that region."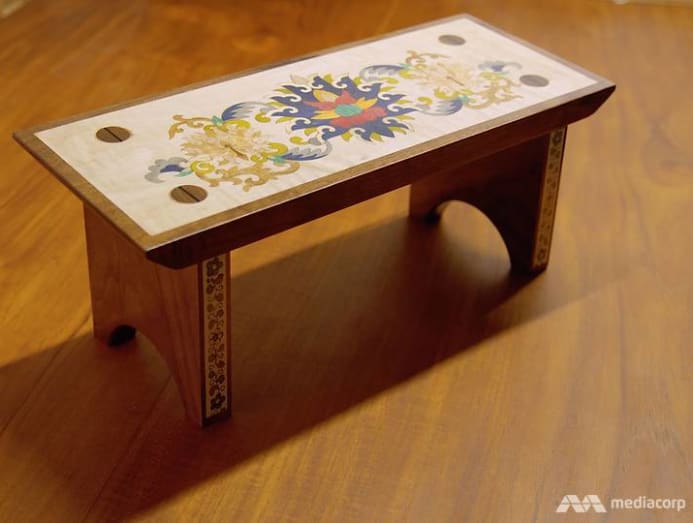 Kwok especially loves working on boxes and feels that their characteristics are a reflection of himself. He explained, "There are so many things you can put into a box. For me, the most important thing is to make sure that it has a 'wow' factor. It's not just [a receptacle with] four sides and a lid, it can also [come with a] secret compartment.
"My boxes have layers that go deeper and deeper and deeper. Perhaps that reflects my character as well: There are many layers to my personality and my interests."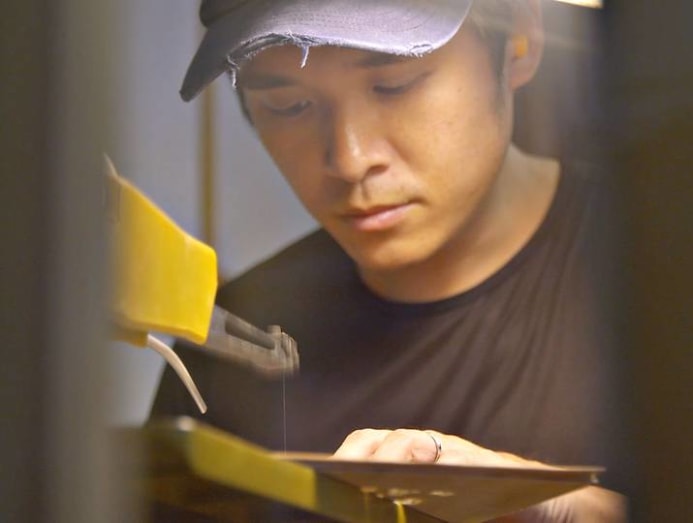 He intends to push his creativity further through the use of marquetry and the integration of materials such as metals and even bones, ultimately creating museum-worthy pieces.
"Every piece I make has to last for a long time. The intention is to have that piece passed down from generation to generation. I think that every project and commission that comes to me is a learning experience. I'm very thankful that I have that opportunity to discover new things."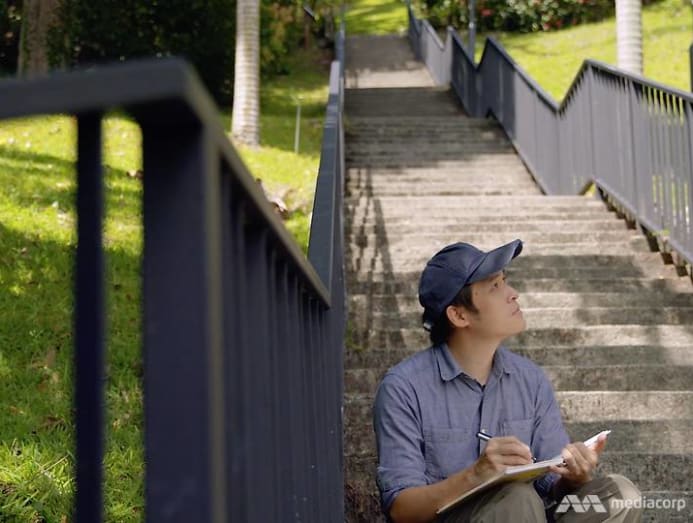 Adapted from the series Remarkable Living (Season 3). Watch full episodes on CNA, every Sunday at 8.30pm.