Meet the 'Ironman' of the culinary world making dining an oddly sensual experience
Jose Avillez has earned two Michelin stars for his restaurant Belcanto. His latest venture is inspired by his enterprising forefather – who opened Lisbon's first cabaret in 1908.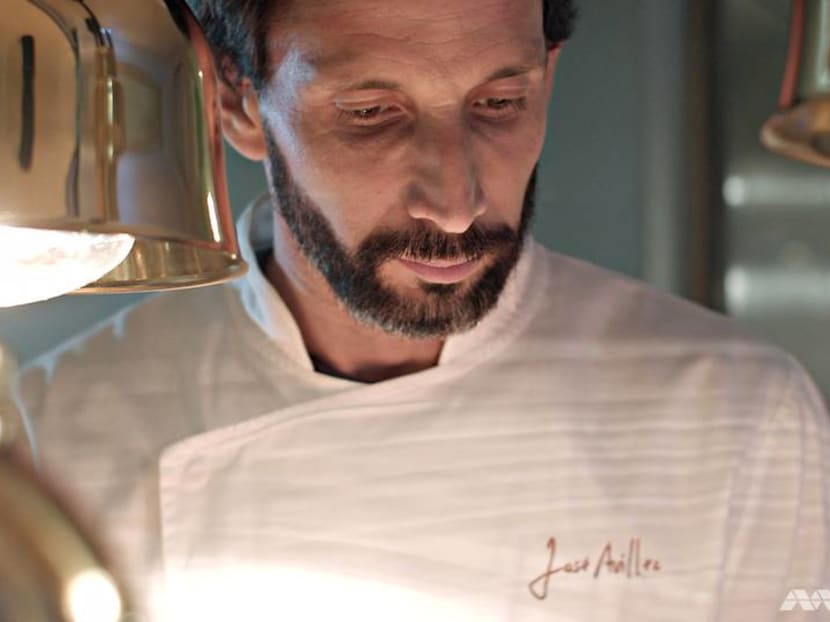 If one is ever in Lisbon on a gastronomic adventure, a visit to two Michelin-starred Belcanto is a must. Founded by one of Portugal's most prolific chefs, Jose Avillez, the restaurant is renowned for celebrating traditional Portuguese flavours reinvented in ways that are both sophisticated yet playful.
Marrying haute cuisine with traditional Portuguese fare, at a time where the concept barely existed, is what earned Jose Avillez two Michelin stars for his restaurant, Belcanto.
In one of Avillez's more recent creations, the Sea Bass with Avocado, he infuses Japanese influences using a flavourful dashi stock made of seaweed and katsuobushi, while the sea bass is presented with smoked avocado skin to look like fish scales.
"We were the first country in the Western world to arrive in Japan in 1543, so one of our goals in Belcanto, is to revisit history and pay homage to this country, and make it part of our culture now," explained Avillez.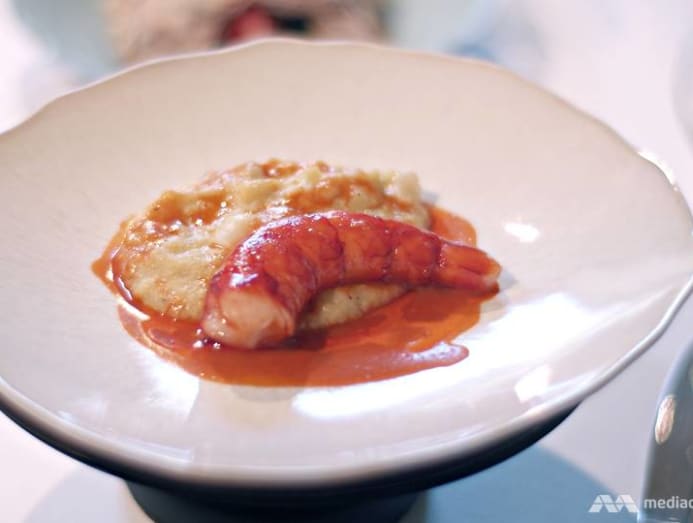 The culinary maestro likens himself to a director – not a movie director, but a cuisine director – when designing the menus. "I think about the dishes and then we work together developing and serving [them]. All the menus are inspired by Portugal's rich heritage, but we also look at the history of the ex-colonies and maritime discoveries of the past," he revealed.
For Avillez, the key to a chef's success is palate memory, because if you don't have it, you have to start all over again. "If you need to try every ingredient that you're going to combine in a dish, you don't have time to create. But if you can put it together in your mind, then you can create as fast as you think," he shared how he develops his award-winning dishes.
Ironically, Avillez didn't map out a future in the culinary arts as a young man. "In Portugal, to become or to be a chef, it was something only for people who didn't have an education. I started cooking when I was seven or eight years old, but I never thought at that time I'd become a cook. I wanted to be an architect, so I studied art, and then I ended up doing a degree in marketing and communications. Then, when I decided 20 years ago to become a chef, my mother thought I was completely crazy!" he laughed.
After an internship with Ferran Andria's El Bulli, Avillez went on to become the Executive Chef at Tavares, Lisbon's most established restaurant. "I remember the first day I entered a professional kitchen; my heart started to go faster and faster. At that moment, I completely understood that I wanted to do this for the rest of my life," he affirmed.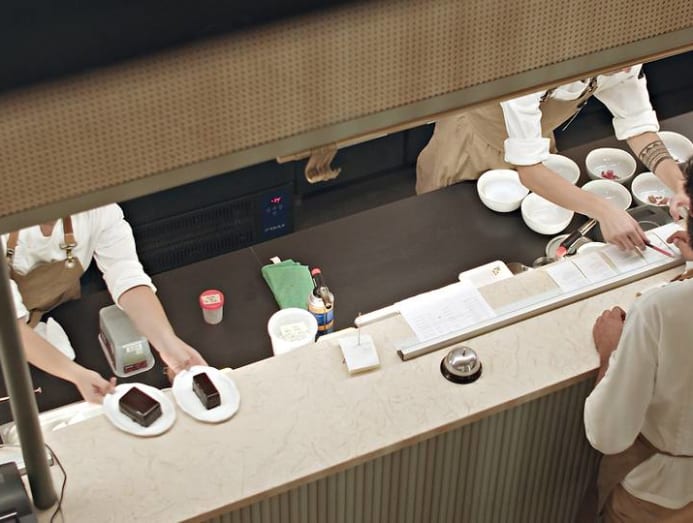 It was then, that he dreamt of creating contemporary Portuguese cuisine, and so, Belcanto was born. Within a year, Avillez's unique menu and dining experience gave his leading restaurant its first Michelin star. Two years later, Belcanto received its second Michelin star.
Since then, this culinary master has opened almost 20 restaurants in Portugal and abroad in less than a decade, which earned him the moniker, The Ironman of Portugal's Food Scene.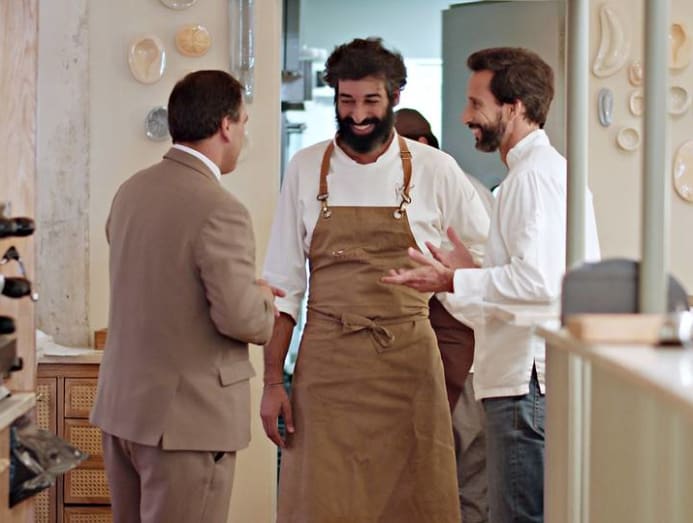 Adding to his gastronomic empire, Avillez recently opened Bairro do Avillez, his largest establishment to date, offering five dining concepts with a total seating capacity of 300. Located in Bairro village in Chiado, this former chapel (part of Trinidad Monastery) houses an artisan grocer, tapas tavern, Peruvian restaurant, seafood bistro, and cabaret brasserie.
Why cabaret gourmet, you ask? The idea was inspired by Avillez's great-great-grandfather, who opened Lisbon's first cabaret in 1908. "When we bought this place and built it up, I wanted to do something very different. I thought about doing this for fun like my great-great-grandfather, but also because I think food is also about entertaining," he explained.
"We like the way we put together the menu, the show, the music, dancing and the sexuality of everything, and how you transmit this sex appeal to food with creativity, with the balance of flavours, acidity and sweetness. It all about stimulating the senses."
Adapted from the series Remarkable Living. Watch full episodes on CNA, every Sunday at 8.30pm.