This Michelin-starred Bangkok restaurant is aiming for a zero carbon footprint
The husband-wife team behind Bangkok's Bo.lan, Duangporn Songvisava and Dylan Jones, has an uncompromising approach to food and the environment.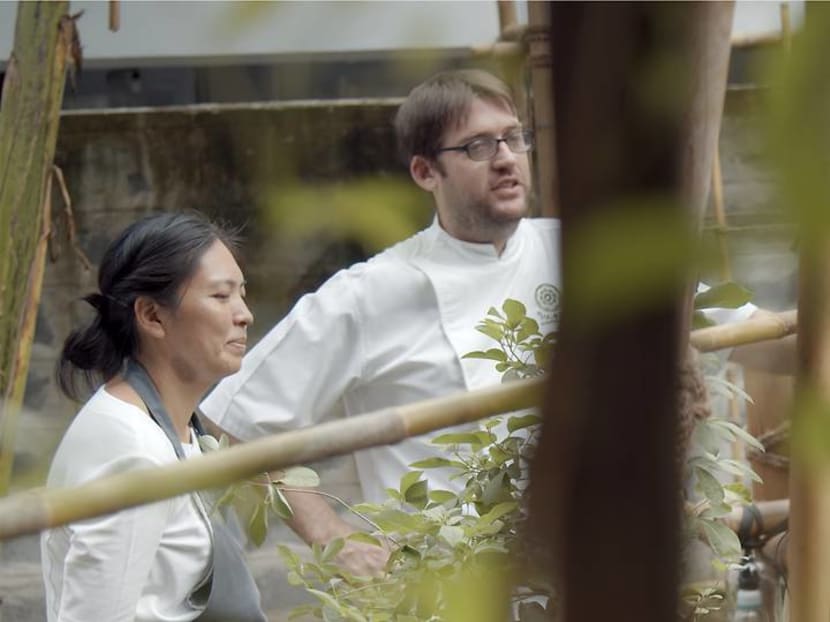 Few Michelin-starred restaurants boast eco-credentials as impressive as that of Bo.lan's. The charming 85-seater restaurant, located off the beaten track in Bangkok, serves native Thai cuisine made with wholly sustainable organic produce.
It was started by husband and wife team, Thailand-born Duangporn Songvisava (nicknamed Bo), and Australian-born Dylan Jones. The name Bo.lan is derived from the combined names of Bo and Dylan.
The husband-wife team behind Bangkok's Bo.lan, Duangporn Songvisava and Dylan Jones, has an uncompromising approach to food and the environment.
The couple met while they were honing their skills in the steamy kitchens of David Thompson's erstwhile London outpost, Nahm. They married seven years later and decided to start Bo.lan and serve authentic Thai food "as it should be," without any dumbing down of flavours to cater to Western preferences.
Their menu has the full force of the country's fiery and complex flavour profiles. It has since become one of the most respected fine dining restaurants in Bangkok, and Songvisava was voted Asia's Best Female Chef in 2013 by Asia's 50 Best Restaurants guide.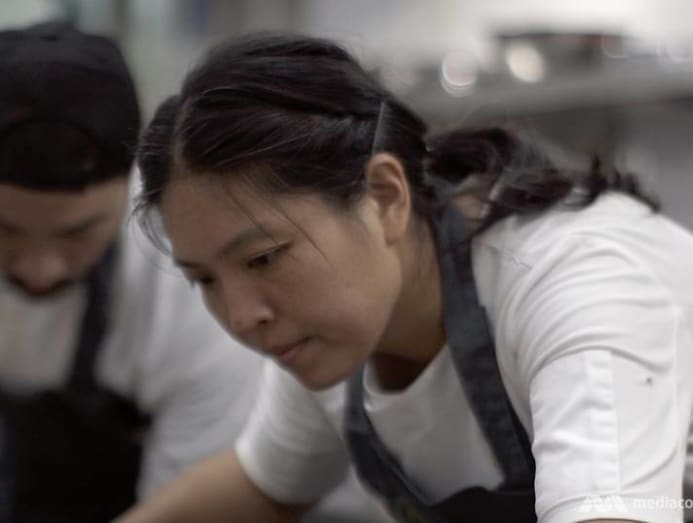 Apart from growing their own vegetables and herbs in a keyhole garden behind the restaurant, the pair has adopted multiple green practices in their aim to achieve a nearly zero-carbon footprint.
"We used to use bottled water like most other restaurants in Thailand, which meant that we would have this pile of plastic bottles at the back of the restaurant every night. One of the first things we did to eliminate plastic waste was to introduce a water filtration system that could process drinkable water," shared Jones.
The next step was to find a way to recycle waste through composting in their garden, built with recycled glass bottles. "Our policy is no food should go into landfills. Our kitchen uses the vegetables and herbs that we grow in our garden, and at the centre of the garden itself, is the compost. So, we're feeding the garden the whole time with our kitchen waste," he added. To boost the pollination process, the couple even introduced native stingless bees into their garden.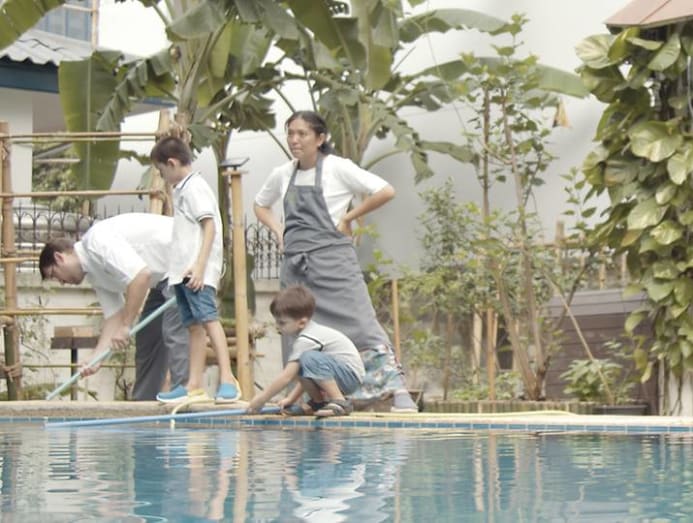 Deeply committed in seeking the best sustainable practices, the couple would travel throughout Thailand to meet artisanal food communities, farmers, fishermen, artisanal producers and craftsmen. Their fervent efforts in sourcing for sustainable, fresh and non-GMO produce has ignited a movement within the network of chef and community producers.
"In the first year they started, Bo and Dylan went in search of local suppliers with good quality food, then they started introducing them to other restaurants and chefs. With their pioneering efforts, an entire community of chefs and local producers was formed," explained Kay Khun, founder of Food for Change & Biothai Foundation.
Besides advocating support for local producers, Songvisava and Jones also conduct public awareness programmes to touch on the importance of supporting local. Songvisava shared that the good quality of ingredients and diversity of food resources will disappear if nothing is done to protect them. She upholds that the food business should be sustainable, environmentally-conscious, season-centric, and hyperlocal.
At Bo.lan, environmental sustainability goes hand in hand with preserving Thai food heritage. For example, all their spices, such as the curry paste, are still pounded with a mortar and pestle. "We relish and champion a lot of traditional cooking methods. We think it is important to maintain tradition and pass them on to the next generation," enthused Songvisava.

Instead of having dishes served course-by-course in a typical Western restaurant, Songvisava feels that it is important to serve everything together as an authentic Thai dining experience should be. "This is how Thai people eat, how the royal families eat and how the peasants eat. We enjoy communal dining," she quipped.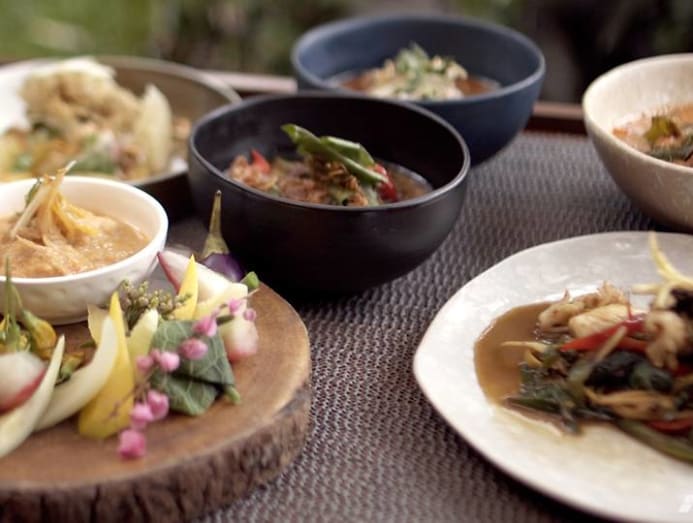 A wide range of local flowers and citrus fruits is used in their menu, which is a great testament to the biodiversity of the local produce available in Thailand. "In a way, we are also trying to motivate locals to value our own history, culinary wisdom, ingredients and produce," she attested.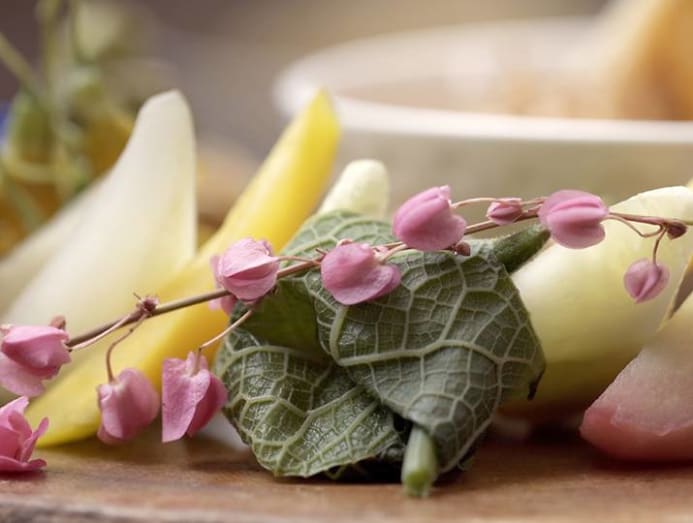 After seven years of being partners in life and in the kitchen, Songvisava and Jones continue to innovate.
"Our ultimate goal is really to push our limits in terms of what we're capable of doing. We are planning to scale down with an off-grid 10-seater restaurant on a plot of land where we would grow our own produce, generate our own electricity and recycle our own waste and water, while still working closely with local food communities. We also hope to keep things fresh by opening only four months in a year," Jones revealed.