The Japanese denim label with a one-year waiting list for its S$2,600 jeans
Hisao Manabe is credited not only with establishing cult brand Momotaro Jeans, but also with reviving his ageing hometown of Kojima, known as the birthplace of Japanese denim.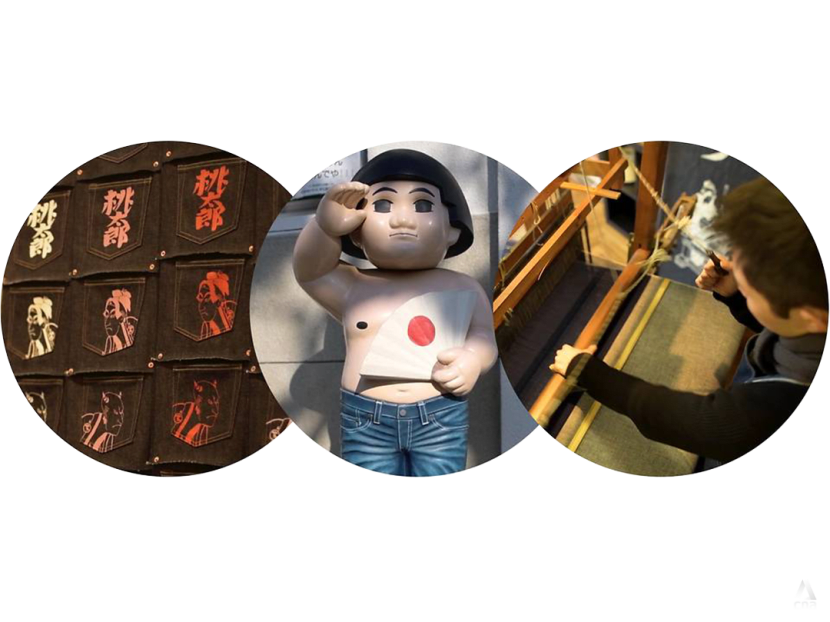 A once bustling port city with its history rooted in textile manufacturing, Kojima, in Japan's Okayama prefecture, has been cultivating cotton as far back as the Edo period. But due to its waning population, businesses started to fail and eventually, all that was left were old, shuttered stalls lining the abandoned streets.
Years later, Kojima breathed new life again thanks to one Hisao Manabe, CEO of Japan Blue Jeans and a leading figure in various revitalisation projects for the city, including a 600m-long denim-themed street aptly called Kojima Jeans Street.
"I wanted to make the town more lively. When I was thinking of what would be good for that, I thought, let's make a street full of jeans. I wanted people in Japan and around the world to come and buy jeans here," he shared.
Created in 2010, the street has well over 40 denim brands, each specialising in either vintage, loungewear, womenswear or custom-made jeans, like Manabe's own label, Momotaro Jeans.
As you walk down the lane looking into the beautifully decked-out concept stores, you will instantly feel an artisanal spirit and passion for denim craftsmanship.
There are numerous boutiques, galleries, cafes, and restaurants that make up the hip neighbourhood, with a clothesline display of jeans hanging overhead. The perfect ending to an indigo-filled day would be a stop at the ice-cream parlour for some delicious blue soft-serve ice cream.
Hisao Manabe is credited not only with establishing cult brand Momotaro Jeans, but also with reviving his ageing hometown of Kojima, known as the birthplace of Japanese denim. In this video (filmed before the pandemic), he shares his story.
"I want to promote craftsmanship here in Okayama, in Kojima. I want this place to be known even more as 'Jeans Town' so that it appeals more to the rest of the world," he remarked.
Manabe started producing denim for other jeans manufacturers earlier in his career, but as his passion for denim grew, he too was inspired to create his own label focusing on premium textiles.
"No matter how much detail we put into our work, if it is invisible, no one will know. We had the know-how of making jeans, and wanted to create our own brand that lasts. Our aim was to make Momotaro with the best Japanese denim there is," he expressed.
Launched in 2006, Momotaro steadily built a cult following in Japan, the US and Europe. Its popular Going to Battle collection features dark indigo denim with signature double white lines on the back pocket. But the creme de la creme is the Gold Label – made-to-measure jeans that have a one-year waiting list and a price tag of 200,000 yen (almost S$2,600) a pair.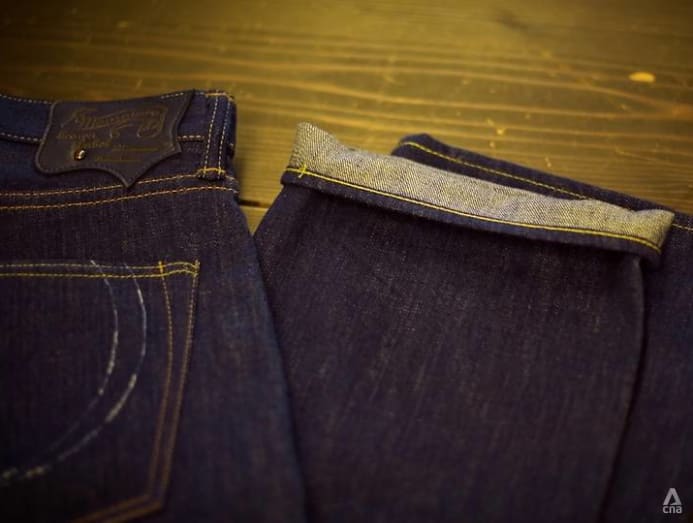 "I wanted to make something comparable to vintage jeans with meticulous craftsmanship the Japanese are known for and a certain sense of obsessiveness for quality," said Manabe on the rationale behind the high price tag.
Momotaro jeans are made from 100 per cent Zimbabwean cotton. The threads used to create the denim are painstakingly hand-dyed with natural indigo. And they need to be dyed over and over again a total of 30 times. Five bundles of these threads are needed to make one pair of jeans.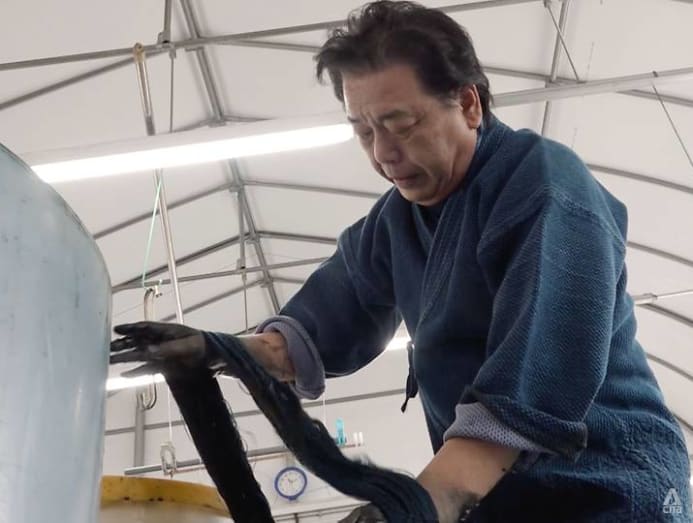 The hand-dyed threads are woven by a traditional manual handloom exclusively for Gold Label jeans. It takes about a week to weave material for just one pair of jeans, and the workshops only produce four pairs of Gold Label jeans a month.
"In textile making, I believe it's better to weave the denim slowly. You can feel the difference in those that are weaved well. This process requires patience. Sometimes we get told that we're foolish, but this is what we must be particular about," he insisted.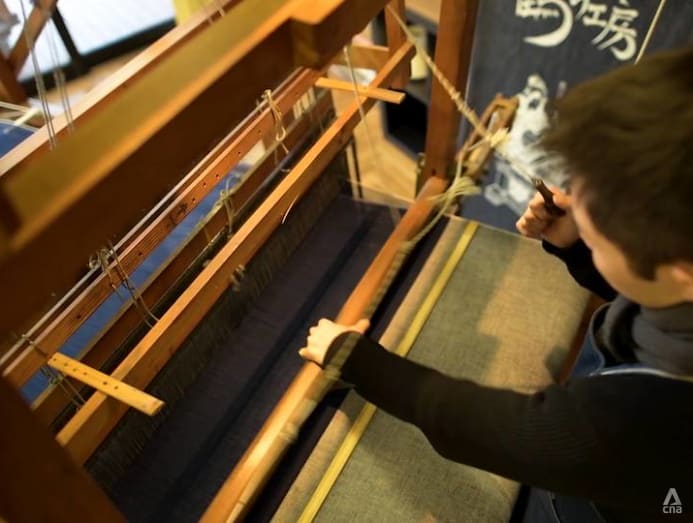 The meticulous work put into producing a regular pair of Momotaro jeans is just as tedious. One pair of jeans goes through 15 different types of machines and over 30 sewing processes. This slow and systematic approach can churn up to 100 pairs a week.
Like the story of Momotaro – where a young boy springs forth from a big peach to symbolise good health and longevity – Manabe hopes his label will go far in the world. "Momotaro is not just a fashion brand that offers the latest trends, it creates real clothing to be loved forever."
Adapted from the series Remarkable Living (Season 3). Watch full episodes on CNA, every Sunday at 8.30pm.
Disclaimer: This video was filmed before the COVID-19 pandemic.