How this sleepy island became one of Japan's most exciting destinations
Up until the early 90s, Naoshima was a remote island in Japan's Seto Inland Sea, with an ailing fishing and copper smelting industry. Today, it is a must-visit destination for art lovers and travellers seeking a one-of-a-kind holiday.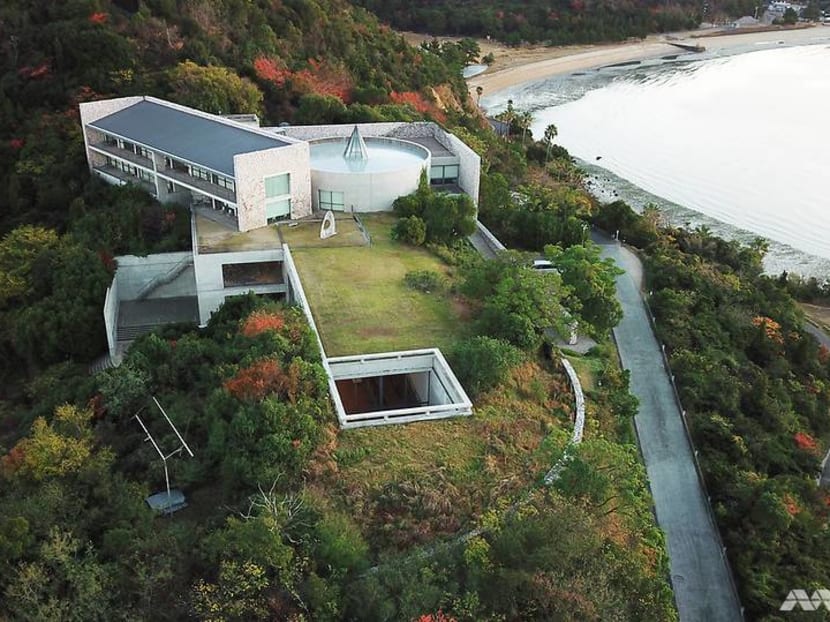 A three-hour drive from Osaka to Uno Port, followed by a 20-minute ferry ride, takes travellers to Naoshima Island, a rather unlikely but notable destination for art aficionados.
Juxtaposed against small traditional fisheries and laid-back vibe of the island, you'll find contemporary museums, colourful galleries, giant sculptures, charming cafes and old Japanese houses transformed into stunning, often bizarre, fine art installations.
Up until the early 90s, Naoshima was a remote island in Japan's Seto Inland Sea, with an ailing fishing and copper smelting industry. Today, it is a must-visit destination for art lovers and travellers seeking a one-of-a-kind holiday.
Is it any wonder that Naoshima made it to National Geographic's Cool List of Must-Sees 2019?
Once a thriving fishing village and home to Japan's oldest operating copper smelters, the island's economic decline was due in part to its younger inhabitants leaving for employment opportunities in the city.
In the hopes of reviving the livelihood of its 3,000 inhabitants, the mayor at the time wanted to develop the island. He sought the financial backing of Soichiro Fukutake, the chairman of Fukutake Publishing (now known as Benesse Holdings) – a Japanese education and publishing powerhouse – who purchased the south side of the island.
To transform Naoshima into a utopia for art lovers, they enlisted Pritzker Architecture Prize Winner, Tadao Ando, who worked over the next two decades building several beautiful museums that have become part of the artistic landscape.
Known for designing buildings that follow the natural terrain, Ando's structural works on the island blend into, or are built into the earth, some even opening up to the sky.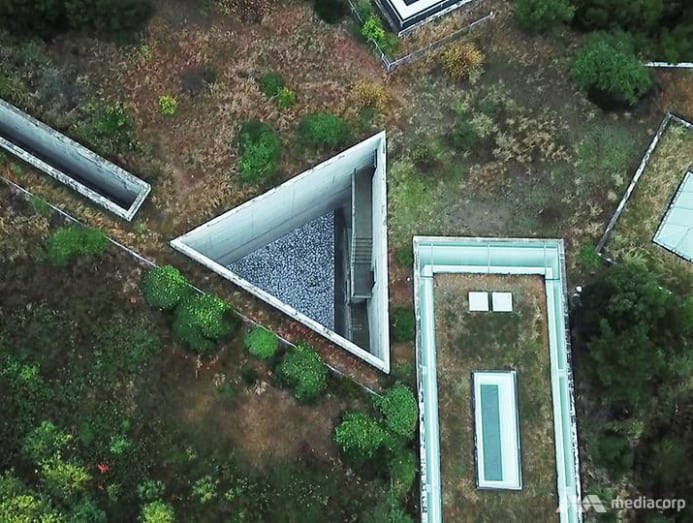 His first masterpiece, built in 1992, was Benesse House, the island's main attraction which is both a hotel complex and contemporary art museum. By having living accommodations, guests can fully appreciate Ando's striking designs and the natural beauty of the island, at their own pace. The hotel also offers guests special access to the museum's galleries outside its opening hours.
"Benesse means 'living well'. We not only want our visitors to stay but also want them to get interested in art and feel a sense of attachment," quipped Ryoji Kasahara, president of Naoshima Cultural Village.
Benesse House carries an impressive collection of contemporary art, the likes of Yves Klein, Cy Twombly, Richard Long, Jean-Michel Basquiat, Andy Warhol and Hiroshi Sugimoto.
"Sugimoto's artwork is about the sea and the horizon. In our museum, there are 14 pictures of horizons he took around the world. It is special how the Seto Inland Sea is presented in the display of this artwork," said art manager, Masanori Saito.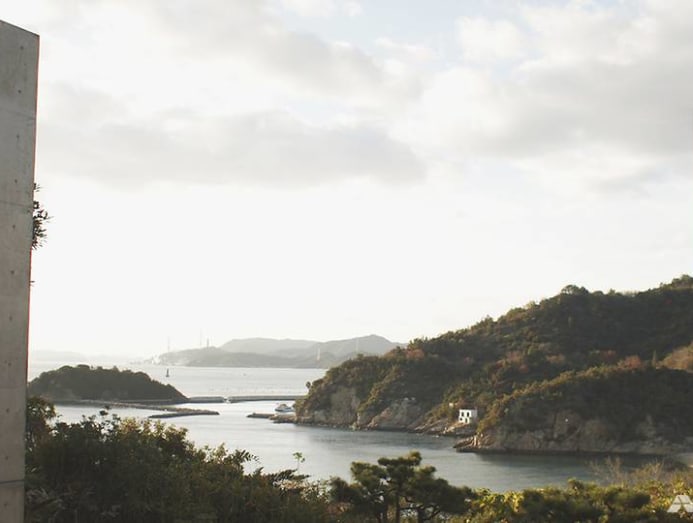 To encourage art to flourish on Naoshima, Benesse gives out awards and bursaries every two years to international artists who wish to create art to reflect the island's identity. The latest recipient to win the Benesse Prize is Singapore's very own Amanda Heng. The prize was presented in collaboration with the Singapore Art Museum, as part of the Singapore Biennale. 
"We will ask the artist to create an original artwork of that specific place. Instead of just appreciating the scenery, we add commissioned art installations to a location as we want visitors to enjoy them and also appreciate the history and culture of the island," explained Saito.
A short stroll from the hotel is the Lee Ufan Museum, the island's newest attraction that opened in 2010. It's dedicated to the contemporary work of Korean-born artist, Lee Ufan.
On display in the Ando-designed semi-underground structure are large installations made of stone, concrete and huge slabs of iron, as well as a number of paintings from earlier in his career. His work resonates with Ando's architecture, giving visitors an impression of both stillness and dynamism.
"When you say art, it is usually displayed on white canvas. But when you come to Naoshima, our art is not like that at all," shared Kasahara.
The Chichu Art Museum opened in 2004, featuring bunker-style galleries built into a hillside, is probably one of his Ando's true masterpieces. Here is where you'll find a dedicated gallery to Claude Monet and his famed Water Lilies series, housed in a pure white underground chamber with tens of thousands of tiny white tiles, dimly-lit only by natural light.
"I'd like visitors to feel the strength of the light and atmosphere of the place. These would make their experiences different when viewing the artworks," attested Kasahara.
The best way to enjoy the island is by bicycle, combining art with stunning ocean vistas set against traditional fishing villages. Being outdoors is where you get to see famous giant sculptures that dot the island, such as Yayoi Kusama's Pumpkin and Shinro Ohtake's Shipyard Works. "The scenery of Seto Inland Sea is beautiful. However, instead of just seeing it as it is, by adding in art, the ordinary scenery becomes something special," he added.
Making a trip here is well worth adding to your Japan itinerary for something a little different, even if you are not an arts buff. "I really hope we can continue working to make this place special where people who came here once in the past would want to come back to see the same artwork again," concluded Saito.
Adapted from the series Remarkable Living. Watch full episodes on CNA, every Sunday at 8.30pm.