Inside philanthropist Peggy Jeffs's head-turning collection of over 100 hats
When it comes to her favourite obsession, the style-setting society maven has no interest in big designer names – it's about the special little details in her maximalist style.
Genevieve Peggy Jeffs has been making heads turn since she was young. Beautiful and vivacious, this fashion maven has a quirky sense of style and has boldly admitted that casual does not exist in her dress code. She's a maximalist, she says, whether it's in her dressing, her makeup or her choice of headgear, and seemingly likes all things loud and proud.
In fact, she treats dressing up as an art form, pulling off looks with ease and a sense of what's most flattering, including sporting her favourite colours red and gold. And not the pale gold, but "the real gold". She said: "I never feel awkward even if I were to dress a bit over the top."
The socialite, who is often seen at balls and fundraisers such as those organised by the Singapore Red Cross, SPCA and the Breast Cancer Foundation, is famous for her jaw-dropping collection of more than 100 headpieces, which includes a stunning red snake hat and a charming piece named Octopus, made by famed milliner Tatiana Henderson-Stewart.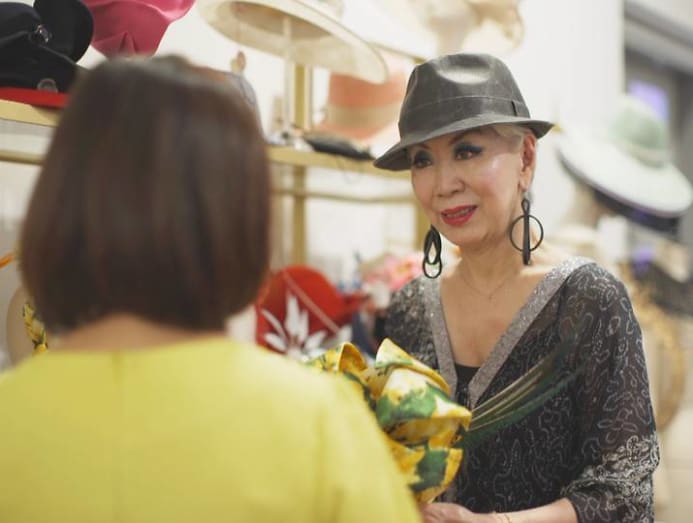 Some of her hats are crafted by Kristine Hakim, one of only a handful of established milliners in Singapore.
Jeffs often works with Hakim to create one-of-a-kind designs, and even brings some of her vintage hats for her to restore. Hakim, who trained in Paris under French fashion designer and grand couturier Dominique Sirop, started a career in millinery because she couldn't find what she wanted in the market, so she decided to make them herself. The self-confessed costume lover adores set designs "in particular the stuff, or style from '40s and '50s".
Of Jeffs she said: "She is stylish, with a style that nobody else has, and she also has an air about her [such] that she is able to go around wearing the most ridiculous hat but she still looks amazing. It's her confidence that actually impresses people."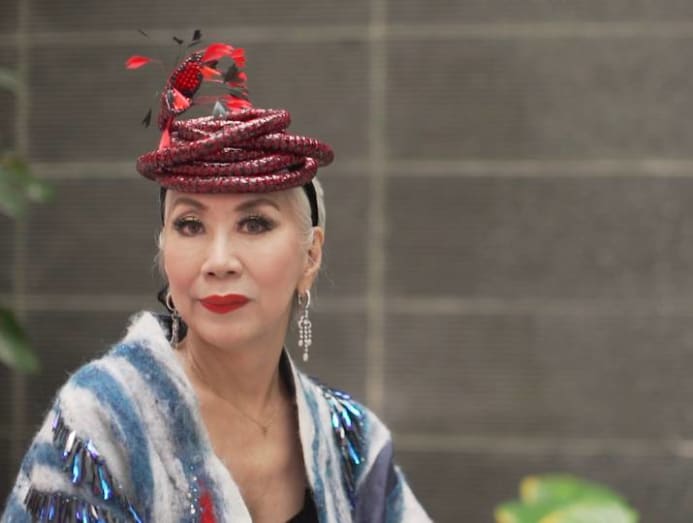 Growing up, Jeffs was greatly inspired by her sister Kim Lim, once a top model, and her grandmother, the late Queeny Chang, author of Memories of a Nonya. She said: "I [would look at] my older sister's dressing; and my grandmother, who was Dutch-educated – I always remember seeing her with a big orchid." They were her style icons, she says.
Hakim added: "I think her style is very eclectic, she has [the] spirit of old glamour – Hollywood glamour – and she carries that very well".
Jeffs confesses that she used to like Isabella Blow's style, especially in the way she styled herself and how she carried her headgear. But does anyone else influence her style? She was quick to add: "I don't think anyone can influence my style – not [my] headgear, not [my] dressing. No. I have very strong opinions [about] what I want."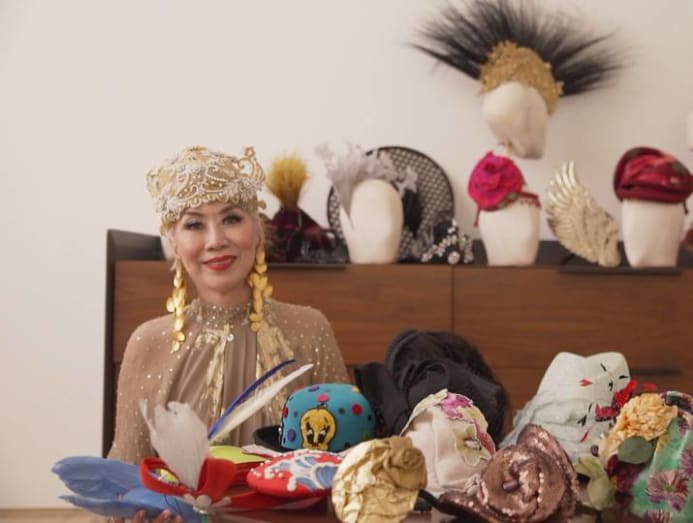 Adapted from the series Remarkable Living. Watch full episodes on Channel NewsAsia, every Sunday at 7pm.