Fish liver on toast and swordfish bacon: Dining in the 'fish eatery' of Sydney
Josh Niland, chef-owner of Saint Peter, is encouraging diners to expand their culinary horizons when it comes to all things fish. As in all of the fish.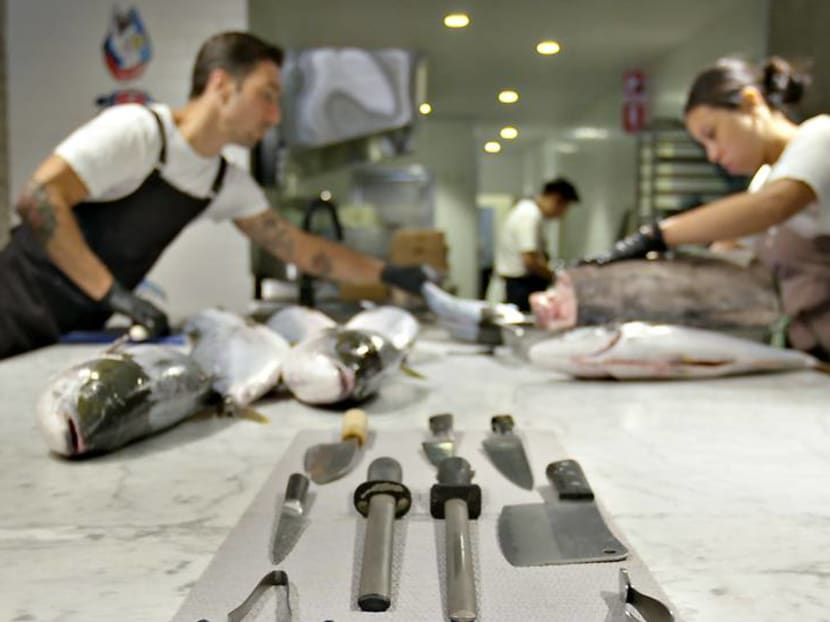 At Sydney restaurant Saint Peter, fish is the undisputed star of the show, so much so that it bills itself as an "Australian fish eatery". But Saint Peter's chef-owner Josh Niland acknowledged that it took a leap of faith when deciding to establish an all-fish menu.

How Josh Niland, chef-owner of Saint Peter, is encouraging Sydneysiders to expand their culinary horizons.
"In the beginning, there were all those considerations about whether or not to put potato and steak on the menu. But then there are more restaurants than there have ever been in Sydney, let alone in Australia. What [drove me was the] level of confidence that I had, where I was like 'I really want to do fish, and I want people to reference Saint Peter if they want to try beautiful Australian fish'," Niland said.

It was a gamble that paid off. The 30-year-old chef and his restaurant have won several accolades within their first two years of business.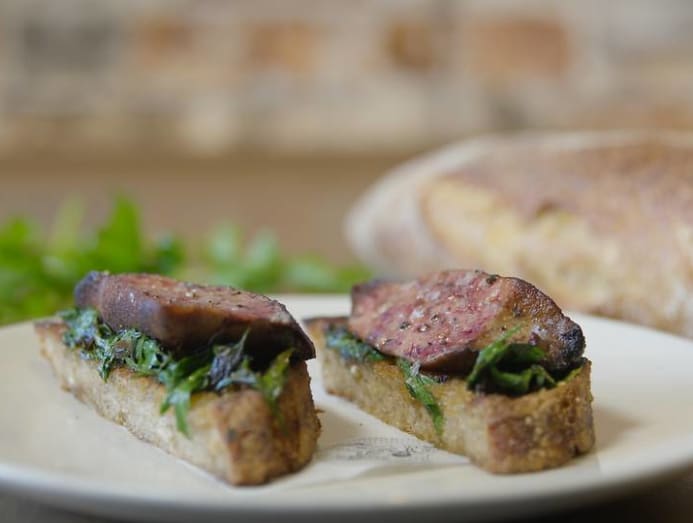 "I love the simplicity of fish," said Niland, "There are very few other proteins that are exacting as fish. That's part of the appeal for me. The mantra we follow here is, don't mess with the actual product; people are coming here for the best fish," he explained.

While some Western chefs might serve a fish fillet with sides, for Niland, it's a lot more nuanced. "There's endless potential in a fish. Muscles of different parts of the fish, the eyes, the blood, the tail, the liver, the heart," he said.

According to Niland, the fish's heart and spleen are more iron-rich, and these can be salted, dried, and even smoked. "We also chop them by hand and put them through an XO sauce, and maybe cook that over charcoal, so we can diversify the technique," he explained.

The restaurant also serves fish liver on toast. "The liver's probably my favourite, and probably the best entry-level organ to try. It's very similar to duck liver and foie gras, which is more like butter," explained Niland.

A year after launching Saint Peter, Niland opened a one-of-a-kind seafood retail outlet a few doors down, called A Fish Butchery. While most fishmongers tend to prep fish for sale by washing and rinsing them, none of the fish here come into any contact with water once they've left the ocean.

Instead, they undergo a unique dry-aging technique pioneered by Niland, in response to the fact that almost 50 per cent of a fish tends to be discarded upon purchase, since consumers usually want only fillet portions.

"If you buy a fish that's four kilos and it yields two kilos worth of soft offal and bits and pieces, it would be foolish to put [all that] in a bin," noted Niland. The open-concept layout at The Fish Butchery encourages customers to interact with the fishmongers such that they leave with new knowledge of preparing fish.

In the name of sustainability, Niland works only with wild-caught fish. "Farms serve a purpose and they create this moment throughout the whole year where you can have a consistent product. Whereas I like the variables that wild fish offer. [Wild fish] are never perfect, but when they are, it's a really exciting moment," he enthused.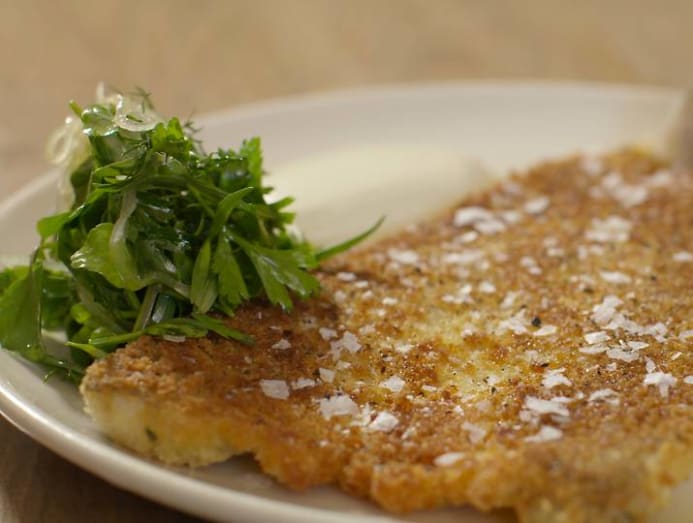 Niland's philosophy of sustainability extends beyond food, towards how he works with his team.

"Working in such a high stress kitchen is really hard. We've got incredible staff. If you don't create a sustainable lifestyle for them, they'll probably leave the profession," he explained. "So we've adjusted our rostering system with four days on and three days off. And then, at the end of a six-week cycle, we send everybody away for a full week."

Adapted from the series Remarkable Living. Watch full episodes on CNA, every Sunday at 7pm.