Meet Thailand's first designer to customise jeans using selvedge Japanese denim
In a city filled with dozens of tailors, Vitchapong Hutasuwan (aka Boom) is carving a niche for himself by being the first in Bangkok to custom-make jeans with selvedge denim.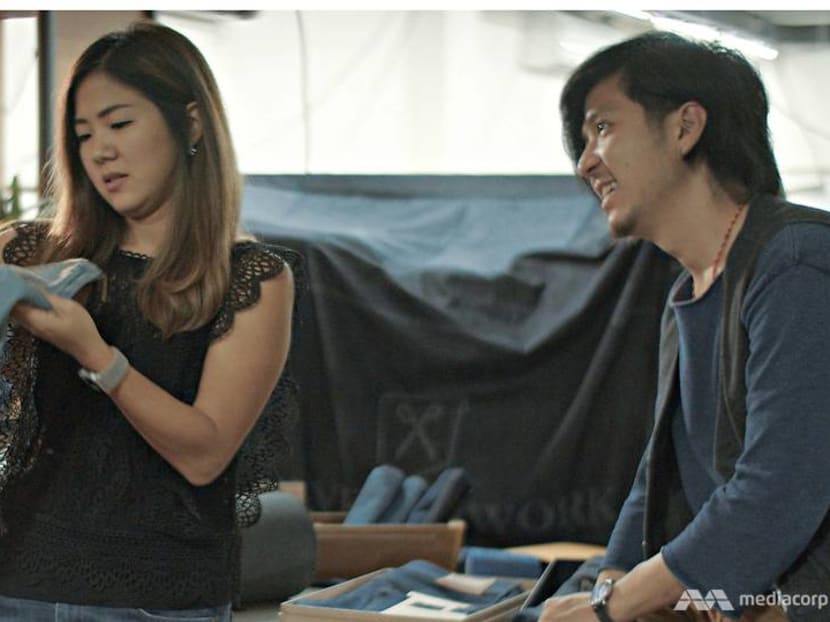 Amid Siam Square's warren of indie fashion boutiques and youth-oriented beauty emporia, Selvedgework stands out with its bespoke denim services that has built a fan following of well-heeled hipsters and fashion mavens.
At the forefront of this hip label is denim connoisseur, Vitchapong "Boom" Hutasuwan, a young Thai designer whose parents have been running a denim factory for the last 30 years.
"As a kid, I watched my parents work with different types of denim fabrics and designs. I was really living and breathing jeans. When I slept, I could hear sewing machines. I grew up with the mindset that jeans would always be in my life," he remarked.
In a city filled with dozens of tailors, Vitchapong Hutasuwan (aka Boom) is carving a niche for himself by being the first in Bangkok to custom-make jeans with selvedge denim.
In college, Boom had the idea of moving into retail to sell selvedge jeans. Selvedge is the tightly woven band on the edge of denim which prevents it from unravelling, a detail visible only when jeans are folded at the cuff.
"As a child, I loved going into department stores. I told myself that one day I want to open a shop of my own," he recalled.
Boom's parents, however, were not keen to start another business and preferred for him to choose a different career path, like his siblings, who were in sales and engineering.
"I think my family saw me as a kid. It's not that they didn't support me, but they just said it's not the right time yet because I didn't have the experience. But I was a dreamer and Selvedgework was in my head 24 hours a day, for many years!" he exclaimed.
In 2012, 20-year-old Boom started Selvedgework, an online retail store offering bespoke jeans. Two years later, he opened his first physical store at Siam Square. According to him, there were no other shops offering custom-made jeans or sold premium Thai jeans.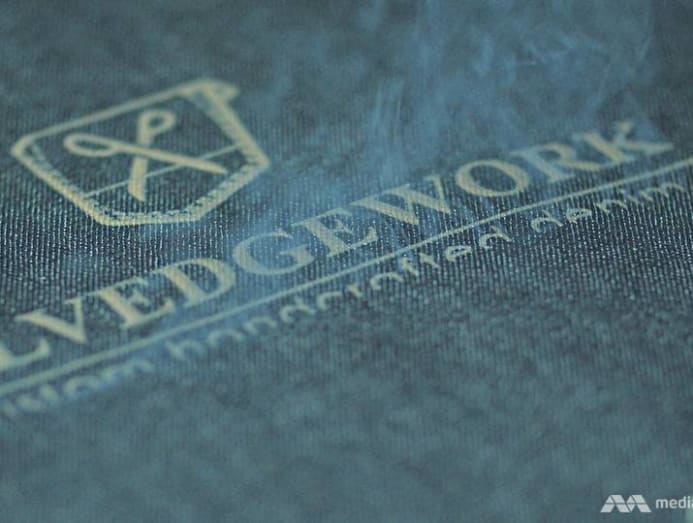 "I think denim can be considered a luxury item. Luxury represents good quality, like going into every detail of the product and really putting your heart and soul into it," he attested.
Not long after, Elle Men Thailand listed Selvedgework as one of the best denim brands in 2014 and 2015 – a sign that Boom's risky undertaking was paying off. "The dream is for people to really love it and see the quality of the craftsmanship, and appreciate it."
As you enter his workshop-styled studio, you're greeted by industrial interiors from buffed cement floors to hardwood panels, white brick walls, leather sofas and black metal accents. Along the walls, you'll find bales of selvedge denim and a wide selection of buttons and add-ons like tailored waistbands, leather patches, pocket linings, and more.
Owning a pair of jeans from Selvedgework is akin to possessing a piece of art. The intricate process involved in its creation is remarkably painstaking. First, you select the fabric: Denim from Japan's Kaihara and Kurabo mills – some of the best mills in the world. Then, you get to select your preferred thread colours, pocket linings, buttons and fit. Even the smallest details like leather patches and your initials can be added on – anything to make the jeans stand out in the crowd.
"The reason I create custom-made jeans is because I want people to express themselves and not just follow trends. If they like pink-coloured thread, why not?" Boom enthused.
These days, Boom is applying paint to jeans and creating literal works of art on fabric. "I love art and I love jeans. So I fused my two loves, and will be offering customers the option to paint their jeans," said Boom, who most recently hand-painted a sample collection featuring the works of Andy Warhol.
Adapted from the series Remarkable Living. Watch full episodes on CNA, every Sunday at 8.30pm.