The Singapore lawyer with 1,000 bottles of champagne in her collection
Growing up watching her mother host extravagant parties, and indulging in a little sip of champagne every Christmas, was how corporate finance lawyer Tan Min-Li developed an ardent love for bubbly.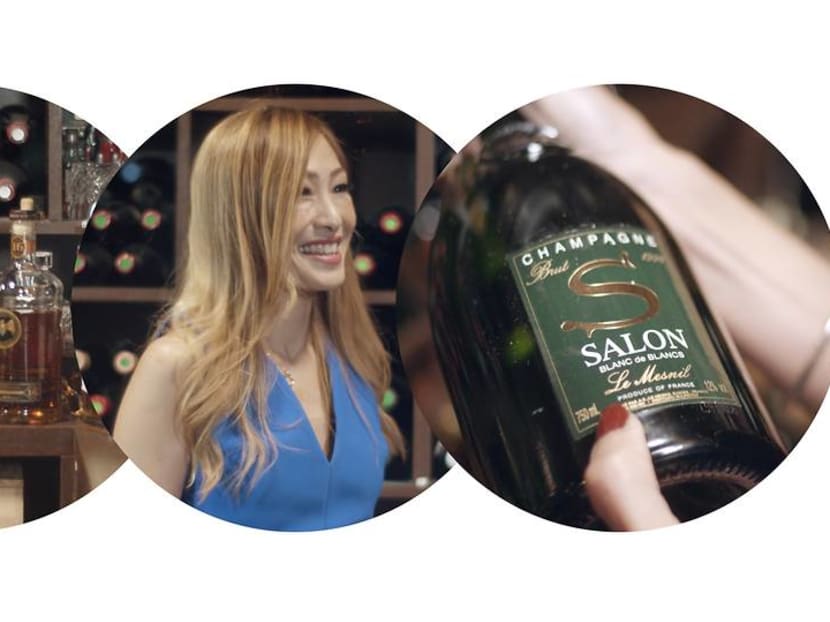 While her fascination for champagne began very early in life, Tan Min-Li doesn't consider herself a hardcore hobbyist despite owning close to a thousand bottles in her home, but rather an arbiter. "I don't see myself so much as a collector as being very aware of what I love. I don't necessarily have all the technical knowledge, nor do I think it's necessary. I collect by learning, by appreciating the whole process and the stories behind the work, be it art or the champagne," she explained.
Growing up watching her mother host extravagant parties, and indulging in a little sip of champagne every Christmas, was how Tan Min-Li developed an ardent love for the bubbly.
To the bon vivant, champagne has come to be associated with celebrations and moments of joy, friendship and togetherness. "Champagne is not just a drink, champagne is an experience. When you hear the pop of a champagne cork at the beginning of the evening – that to me signifies the start of a celebration. I think that makes the whole experience so much more special to me," Tan enthused.
As an authority in all things liquid gold, Tan believes every champagne collector should have some Magnums in their possession. These jumbo-sized bottles are capable of holding double the amount of champagne, and are perfect for larger gatherings. And, because of the sheer size of a Magnum (Latin for "great"), it ages very differently from regular champagne, making a great vintage keepsake.
If she has to pick a favourite label, she will tell you it's Champagne Salon – a small producer of blanc de blancs champagne. "I love Salon because it has a very unique taste due to the fact that it's a 100 per cent Chardonnay. It's very exclusive because it's a very small production and they only make champagne in exceptional years."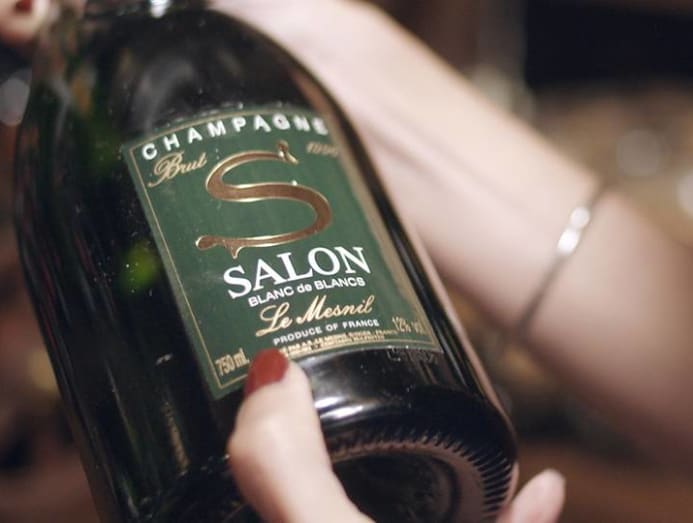 The latest addition to Tan's collection is a limited edition Dom Perignon designed by musician Lenny Kravitz, which sports the brand's crest rendered in hammered gold. "There has been so much artistry that's gone into making of this bottle and that beautiful gold crest. I'm going to open this at Christmas and enjoy it with family and friends," she revealed.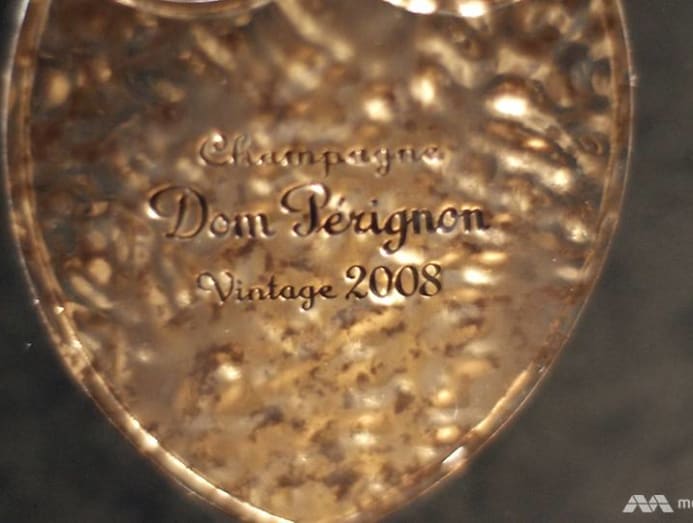 To keep her treasured bottles well-preserved, Tan custom-built an all-glass cellar in her dining room five years ago, which is kept at a constant 13ºC. "I got a professional builder of wine cellars to design my cellar as I wanted space for specific types of bottles, and to make sure I had enough space for large format bottles like the Magnum. It is also a unique feature of the dining room that all my friends can enjoy," she said.
Fellow champagne connoisseur and friend Alicia Loke enjoys hunting down rare vintages with Tan and pairing their champers with an epicurean meal at Gunther's – their favourite restaurant. According to owner, chef Gunther Hubrechsen, she will always order the Cold Angel Hair Pasta, because the creaminess of the flavours and structure of the pasta go very well with the acidity of the champagne.