The Singapore home with a great glass elevator in the middle of it all
Childhood memorabilia and Native American art from travels give Benjamin Kim and Serene Tan's minimalist home just that right touch of warmth.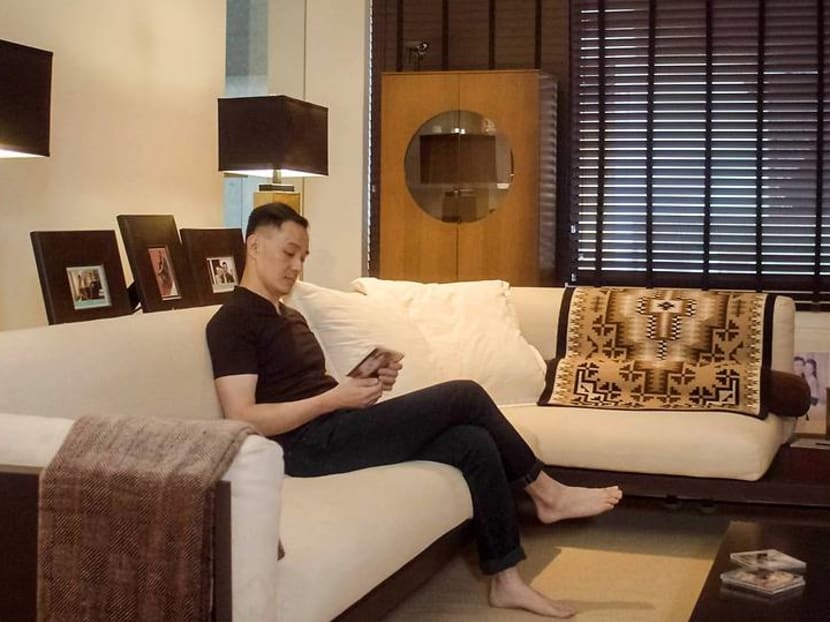 Is having a lift inside a three-storey house a little too excessive for two people? Not so, according to aviation professional Benjamin Kim.
Together with his wife, Serene Tan, the couple purchased a prime piece of property with the intention of creating a home that's roomy enough to enjoy all the frills of luxury living with a modern minimalist aesthetic.
Childhood memorabilia and Native American art from travels give this couple's minimalist home just that right touch of warmth.
"Home is a place of love and comfort. It's a cosy environment not necessarily extremely ornate or luxurious, but comfortable where I feel loved and can spend time with my loved ones," said Kim.
The couple worked with their architect to create a warm, contemporary home that was airy and open, where natural light from the open panels and floor-to-ceiling windows would illuminate the living space. 
A triple volume ceiling for the living room added a touch of opulence and enlarged the space even further. "The use of glass lets more light in, coupled with a lot of open space. I like the open concept, so you don't feel like you're bogged in inside the house," he explained.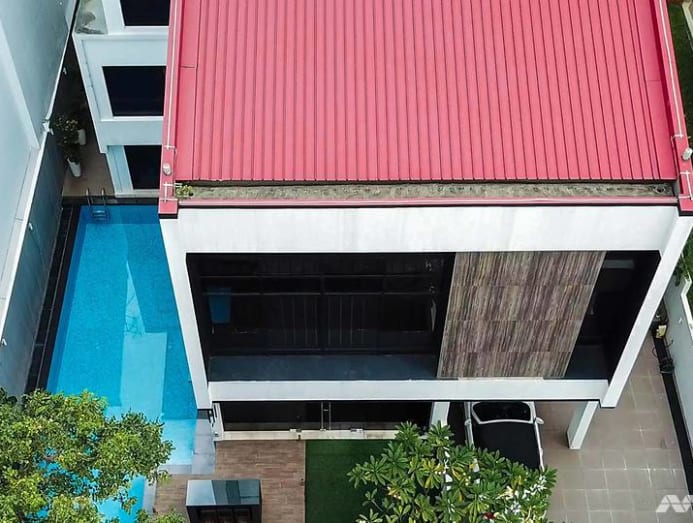 A colour palette dominated by warm earthy tones is matched by clean lines that run all through the house to ensure each room looks connected and seamless. To complement the almost-masculine feel of the architecture, the couple worked with Space Furniture and B&B Italia to custom-design pieces of furniture for every room.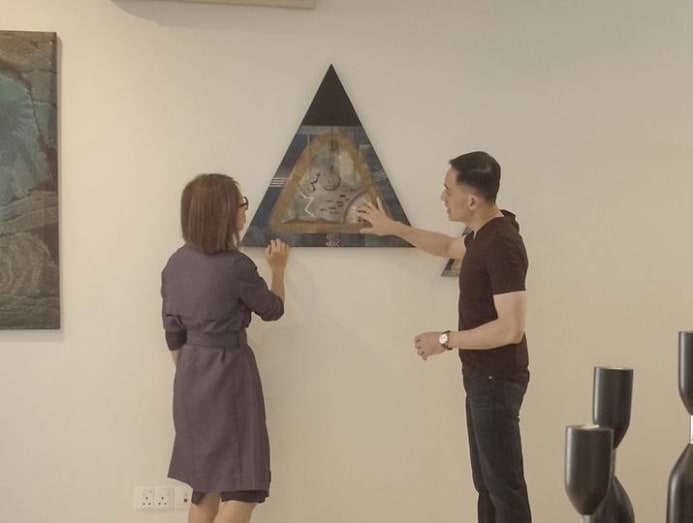 Matching warm brown tones from the wall art is a nod to Kim's time spent in Arizona for work, where he developed an appreciation for its desert landscape, history and culture. Hanging on the walls, you'll find a collection of Native American oil paintings, sand paintings, tapestries and a special Navajo weaving from the 1950s.
"A lot of their work revolves around the environment, the earth, and the sky, and I found that I had a connection with a lot of these artworks. Coupled with some of the tones that they predominantly use, I found that it was a good match for my personality and the home," said Kim.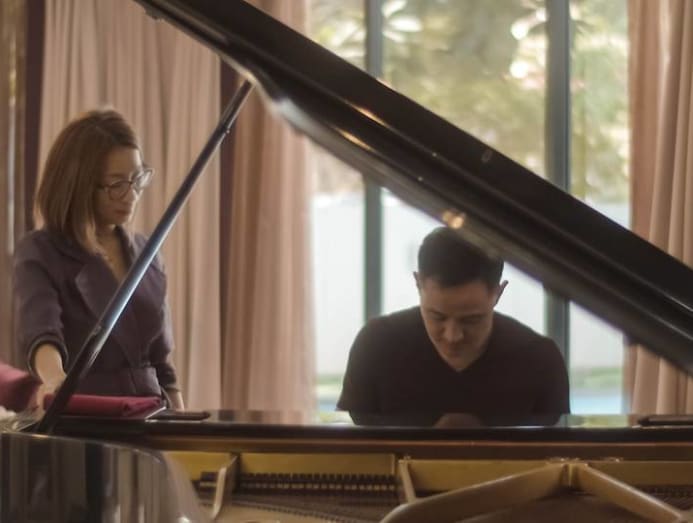 At the heart of the living room sits his first love – a grand piano purchased when he was 23. "I found that having the piano placed right here gives the best acoustics so it actually fills the house with music. The triple volume ceiling allows the sound to go all the way up three levels," he proudly revealed.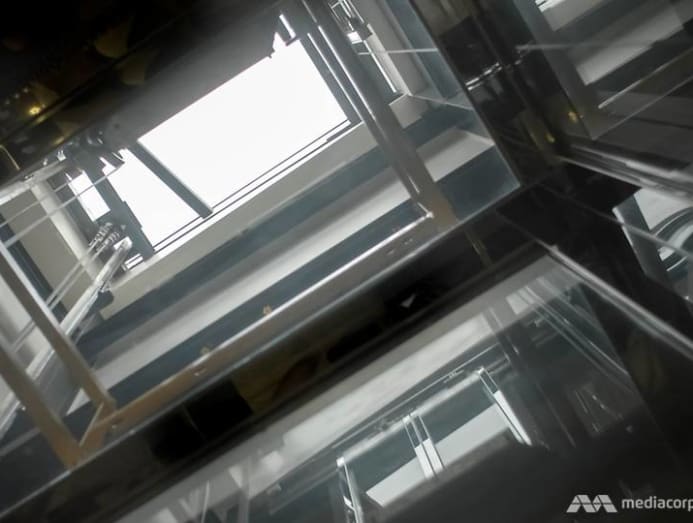 The most ostentatious detail about the three-storey mansion is a full glass elevator that links all three floors from the living room. As you ride up, you are bathed in sunlight from the skylight situated right at the top. "Regardless of which floor the lift is at, it allows light to just come all the way through and it brings in more light into the house for added warmth," he said.
The couple spend a lot of their time on the second floor where the entertainment room sits – a relaxing haven for them to entertain their friends, or just unwind over a Korean drama or two.
This is also where Kim displays his treasured collection of music CDs amassed from when he was a teenager. "I would buy CDs when I had a little bit of excess pocket money. I just love the packaging, the artwork, the lyric sheet and physical disk itself – all these elements complement the entire listening process," he shared.
The other five rooms consist of a guest room on the second floor and, on the top floor, the master bedroom, two walk-in wardrobes, and a hotel-inspired bathroom.
The latter is the room Kim is most proud of. The 360sq ft bathroom features a double vanity "so we don't have to fight over it every morning", a freestanding tub and wall-mounted TV. "The tub is good for when we want to kick back at the end of a long day, catch up, watch some news or even a movie, if we really want to."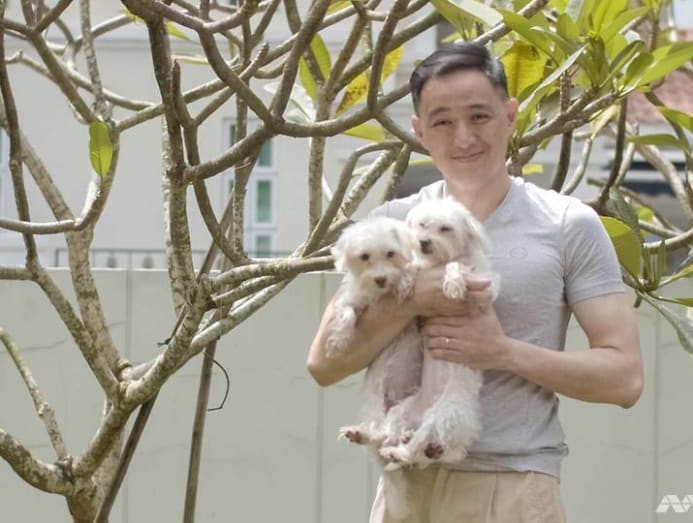 With enough space for all their worldly possessions and lifestyle needs, coupled with a less-is-more aesthetic to match their pragmatic personalities, we think indulging in a lift is just fine.
Adapted from the series Remarkable Living. Watch full episodes on CNA, every Sunday at 8.30pm.