This family of Singapore lawyers built a welcoming home to entertain guests
Susan Peh's family home of 18 years is designed for bonding over food, music, art and memories.
Every year – before the pandemic – Susan Peh and her husband Adrian would invite over 100 family members and friends over to their home for the traditional lo hei during the Chinese New Year celebrations.
During these occasions, the Peh's bright and airy 11,000 sq. ft. house is transformed to a lively space with dessert and cocktail stations and the hosts happily mingle with their guests.
Susan Peh's family home of 18 years is designed for bonding over food, music, art and memories, as this video – filmed before the pandemic – shows.
"Adrian and I are working full-time so our hours are unpredictable and can be very long. Because of that we don't really have the chance to hang out often, especially at night with friends," said Susan, who is a senior director in a Singapore-based law firm.
"Having the lo hei gathering is very special to me because it is also a labour of love. The preparation itself is very long, it is also a gesture of appreciation to my friends and family. Most of all, we think it is a good time during the Lunar New Year to get together to celebrate life."
The couple's hospitable nature is reflected in their three-storey home, where they have lived for the past 18 years with their three children and Susan's father.
"We wanted it to have simple clean lines, yet allowing a lot of light, airflow and space," Susan said. "I love timelessness. Something which is classic always speaks to me."
The living room is filled with curios, artwork and eclectic pieces of furniture collected over the years, including a vibrant three-dimensional David Kracov piece called Butterfly Effect, where each of the hand-cut butterflies is unique.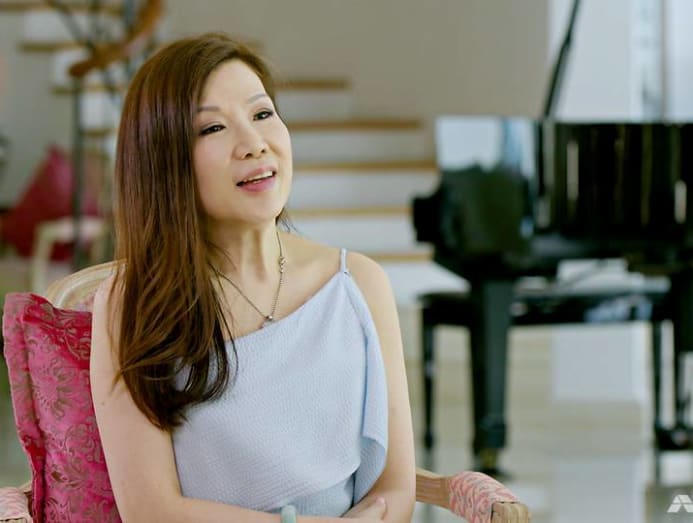 The music-loving couple also placed a grand piano as the focal point of the room, where the family would gather around to unwind. As the vice-chairperson of the Jazz Association (Singapore), Susan also invites musicians to perform at her home to create more opportunities for people to appreciate jazz.
In their split-level master bedroom, Susan and Adrian have created a loft-like feature where the upper floor is for study and work. On the third level, the library is another quiet, communal spot for the family. Chinese art is featured prominently here as Adrian loves collecting them.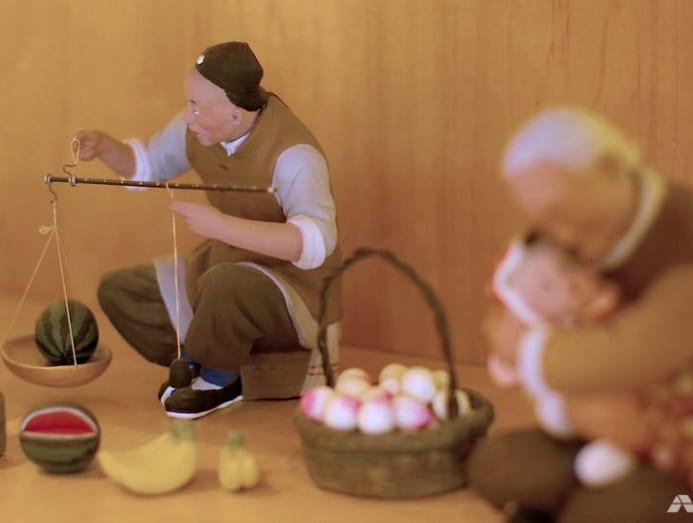 "Adrian makes it a point on all our trips, especially to China, to drop by the shops to hunt for a few pieces. It makes [the room] special and it's filled with lots of memories," Susan shared.
Beautiful memories are exactly what Susan and Adrian want to create for anyone who comes to their home. Friends and family who visit always remember the lengths that the couple go to to make festive occasions memorable and welcoming for their guests, from decorating the home with gorgeous blooms to catering delicious food and drinks.
This open home will always be a representation of their open hearts and warm embrace of all who pass through their doors.
Adapted from the series Remarkable Living (Season 3). Watch full episodes on CNA, every Sunday at 8.30pm.
Disclaimer: This video was filmed before the COVID-19 pandemic.