High society, high fashion: Is this Singapore's most flamboyant style maven?
Socialite, entrepreneur, patron of the arts and charity advocate – Susanna Kang is many things. But, the one thing she is not, is a dull dresser.
If there is one mantra that society fixture Susanna Kang lives by, its "drama or pyjamas." By day, you'll find her kicking back in comfy oversized shirts and shorts. By night, she's turning heads on the red carpet in one of her many over-the-top outfits that she considers pieces of art.
"My collection is wearable art. It's about celebrating whichever phase you are at. I suppose when I got on later in life, I got very adventurous and even more daring," admitted Kang, who is in her 50s.
Socialite, entrepreneur, patron of the arts and charity supporter – Susanna Kang is many things. But, the one thing she is not, is a dull dresser.
There's no room for insipid ensembles in her eclectic wardrobe, which is filled with whimsical get-ups from feathery headpieces to dramatic capes. "When I was a child, fashion didn't matter because it was all hand-me-downs. But even with whatever was given to me, I tried to put the pieces together in a very 'my way'. I was mismatching all the prints. I was just having fun and doing what I thought was fashionable. I suppose my interest in fashion is innate," she said.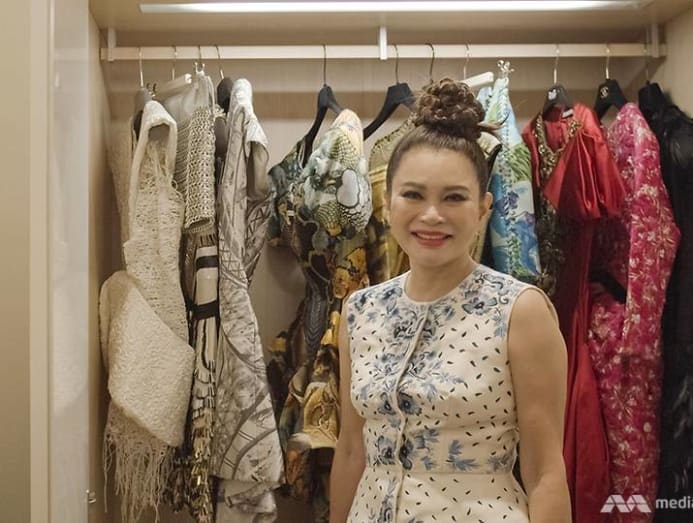 For someone with such a rarefied sense of style who doesn't follow trends, it's always exciting to see what Kang will pull off at the next red carpet do. "My style is constantly evolving. Creativity; there's no full stop to it. We are living our styles of how we want to be or how we wear it, and it never stops," she affirmed.
She equates fashion akin to wearing art, and gravitates towards avant-garde designers like Alexander McQueen "who possesses a passion for expression and likes to push boundaries".
One of her favourite pieces is a Comme des Garcons trench coat that features the iconic work of Japanese illustrator, Macoto Takahashi, designed in collaboration to celebrate his 65th anniversary as an anime artist. "I love how Comme des Garcons transforms art into clothes. Living without art is dull and dry. It transcends into every part of our lives."

Kang also likes to collaborate with local designers to create specific looks, such as Alfie Leong, who designed a fibre optic pantsuit for a futuristic ball. "The idea of a very modern futuristic Princess Leia without the buns, seemed to be a very exciting idea. I wanted something that's comfortable for the evening and he took my ideas, and he went into his dream world and fantasised this beautiful creation," she remarked.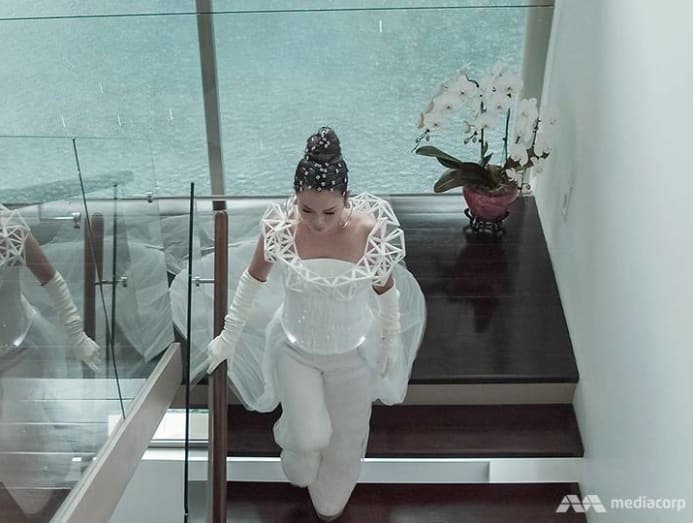 A regular face in the party pages of high-society publications, Kang spent more than 20 years working in product and brand management at companies such as FJ Benjamin before retiring in 2008. Today, she keeps herself busy by sitting on the board of theatre company Wild Rice and supporting its Annual Rice Ball, which raises funds for education programs and programming.
"I think the Rice Ball gives Susanna the permission to be playful, outrageous and fabulous. Some of her outfits included this evil queen with antlers on her head and feathers as if she's about to take off," recalled Ivan Heng, artistic director and founder of Wild Rice.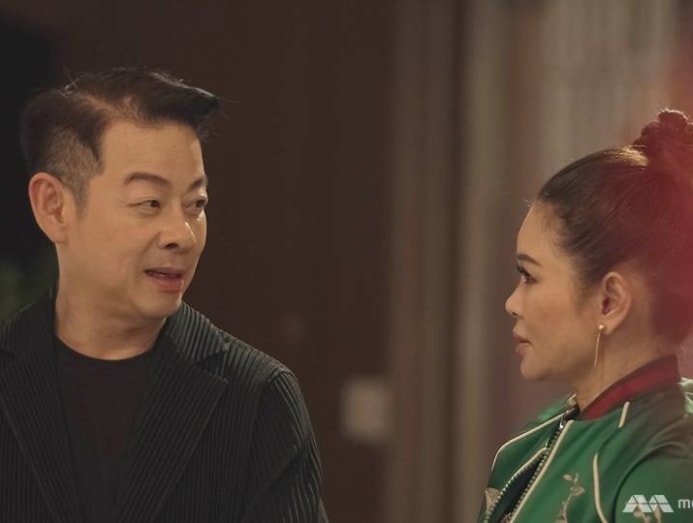 "Well, life's a stage. I dress to play the role. It's not a regular, daily life, where I wear simple clothes. When I'm at the theatre, my clothes become more avant-garde, more expressive!" she replied.
Kang is also in-charge of Wild Rice's Gift of Theatre program, which enables the under-privileged a chance to enjoy the theatre. "What I like about local arts is that it's something that is very close to home, to who we are, what we are, our very own culture, and it speaks to each and everyone of us," she explained.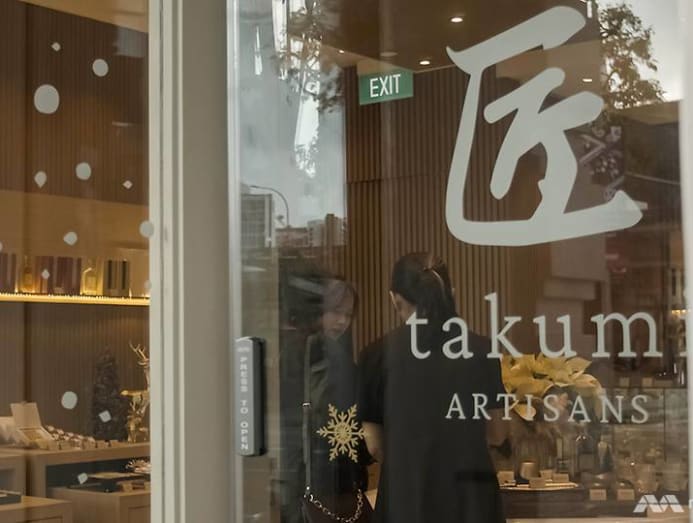 Her ardent love of the arts has also spawned passion projects of her own like watercolour painting and participating in charity art exhibitions. Recently, she even opened a brick-and-mortar store, Takumi Artisans, at Capitol Piazza. It's the exclusive retailer of renowned Japanese gold leaf producer Hakuza, offering all things gold-plated – from homeware to skincare, and even edible gold leaves and gold-foil ice cream.
Adapted from the series Remarkable Living. Watch full episodes on CNA, every Sunday at 8.30pm.