She makes just five violins a year – and finds unending joy in a centuries-old craft
Baerbel Bellinghausen is one of the few master artisans who craft concert-quality instruments by hand. And she calls all her creations her "children".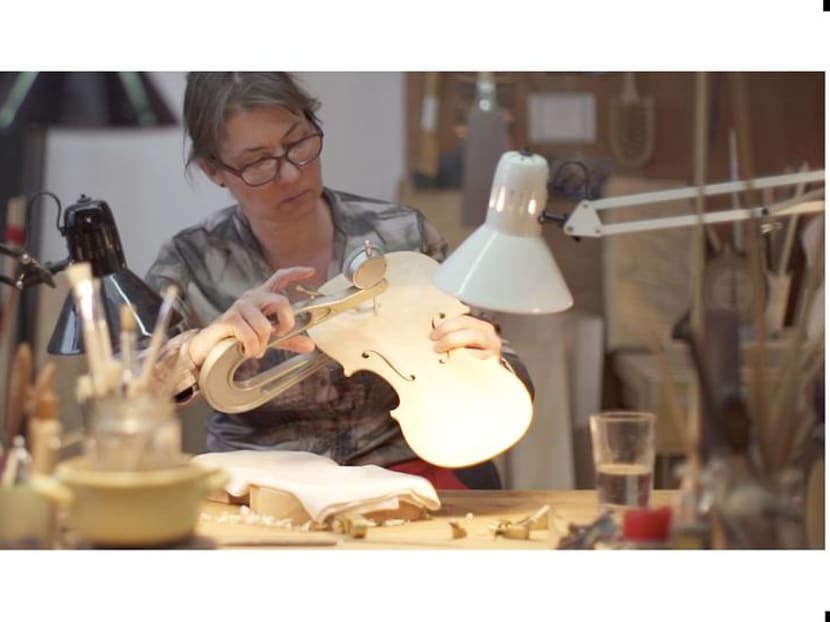 Baerbel Bellinghausen's obsession with the violin began early in her life – although it was another string instrument that she first fell in love with: "When I was 13 years old, I went to a concert with my parents. I could see the soloist and he played the cello. I was so fascinated by the sound of the instrument that I knew I must learn to play the cello; I have to learn how to build it."
And that was exactly what she did, eventually, becoming a luthier in Vienna and one of the few master artisans who crafted concert-quality string instruments by hand. She also possessed the expertise required to replicate antique Stradivari instruments.
The fact that such divine music can be produced out of this seemingly simple instrument never ceases to amaze Bellinghausen. "You have to imagine that the violin is made up of 420 grams of wood. That's like four bars of chocolate – it's almost nothing. And out of this little wood, you can build a box, from which a Beethoven violin concerto is played – that really fascinates me," she said.
While every violin is essentially composed of the same parts, there are many factors – such as the wood, the strings, the curvature of the body – that could influence the sound it produces.
Finding the best way to manipulate these factors is truly an art that requires much more than just technique – it also demands a deep understanding of how the instrument is played and a very good knowledge of classical music.
"At every corner, a junction awaits you, where you can or have to decide where to go, sound-wise. Because, over time, you will develop, through your working techniques and also through your own ideals on sound, a particular sound quality that is reproduced every time," said Bellinghausen.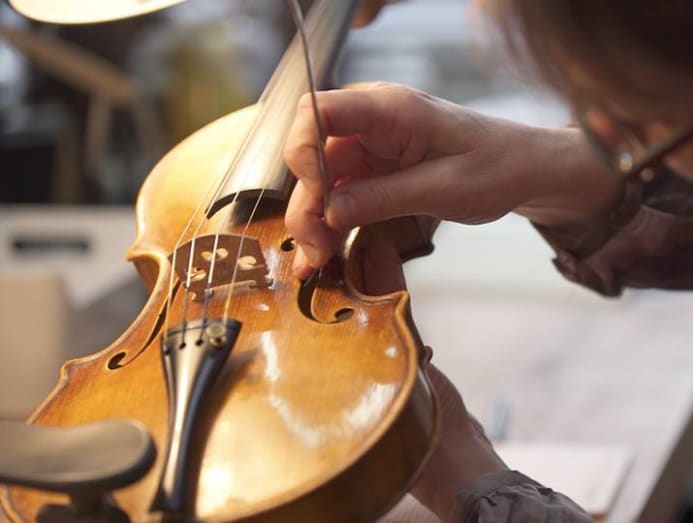 She is on a continuous quest for the perfect sound and to build the most beautiful violin ever. "It's when I hear good music, violin music of course, that I'm penetrated by a feeling of joy and I think it's so great and so fun to build them. Then I want to start on the next one right away," she said, describing what fuels her passion for the classical instrument.
Her work doesn't solely comprise the making of violins; she also is responsible for the upkeep of her creations: "When the violin is completed, it doesn't mean it disappears from my sight. For me, it's important that my instruments are always in perfect condition because they are my business card. I'm always very happy to have my 'children', my 'babies' back on the work bench."
All this work culminates in one very special moment for Bellinghausen – when her creation finally takes its place on the concert stage, in the hands of the soloist musician. As the audience falls silent and the bow strikes the strings of the instrument, it warms her heart to know that she had an important part in making that stirring music it created.
Adapted from the series Remarkable Living. Watch full episodes on CNA, every Sunday at 7pm.