In downtown Seoul, humble temple food given a makeover and a Michelin star
Chef Kim Ji Young of Balwoo Gongyang is grateful for the attention that the cuisine – which aims to nourish the body and mind – has received.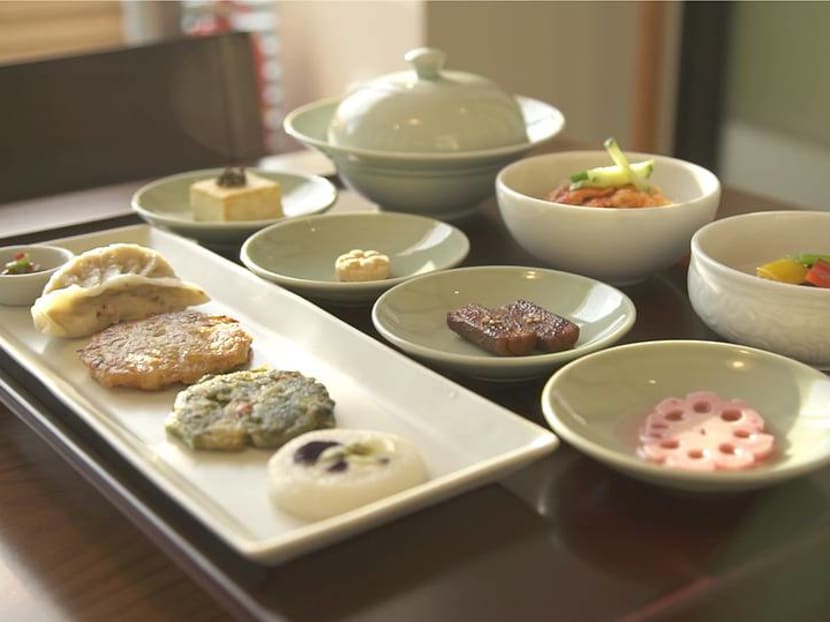 Simple, humble and mildly flavoured – that is what people typically think of temple fare, given its vegan nature and lack of strong aromatics like garlic, onions, chives and leeks. While it serves its purpose of nourishing monks and nuns in accordance to their way of life, it's certainly not the type of food that would usually capture the interest of the general public, let alone the Michelin Guide.
While temple food and Michelin stars seem an odd mix at first, chef Kim Ji Young of Balwoo Gongyang is grateful for the attention that the cuisine – which has evolved over centuries – has received.
Not until Balwoo Gongyang opened its doors in Seoul, that is. Run by the Jogye Order of Korean Buddhism to promote the food culture of the religion, this restaurant has been serving delicate temple cuisine since 2009. In 2016, it was awarded one star by the very first Seoul edition of the Michelin food guide, which officially put Korean temple food under the city's culinary spotlight.
Kim Ji Young, the chef behind the simple yet exquisite food of the restaurant, recognises the significance of the award but also knows that temple cuisine goes much deeper: "People started to learn more about temple cuisine after we got the Michelin accreditation and that's a good thing… but, personally, I think that Balwoo Gongyang doesn't necessarily need a Michelin star – it's more about how good the taste of baru gongyang dishes is."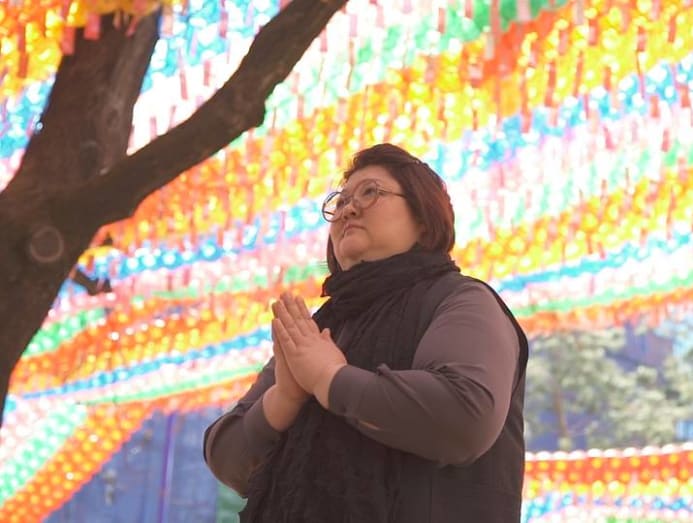 "When people come to Korea and want to try temple cuisine, they don't know where to start. This is a place where they can experience that, as well as an understanding [of] Buddhism," said Kim.
The allure of Korean temple food, besides the beauty of its simplicity, comes in part from its rarity outside of temple walls. While it is not impossible to find places that serve temple food, none of them are quite like Balwoo Gongyang, which only uses original, traditional recipes that are passed down in Korean temples.
The term baru gongyang refers to the monastic way in which nuns and monks in temples eat. "Baru is the bowl they eat from. Baru gongyang means you take all the food including rice, soup, side dishes and even water in that bowl and finish it. This way, it's not just eating but also training the mind… refraining from being greedy," explained Kim.

Kim started her culinary career in Korean royal court cuisine; it was her quest for natural food that later led her to temple cuisine. "People have the misconception that temple food must be simple and bland. I would like people to know that it can also be special," said Kim.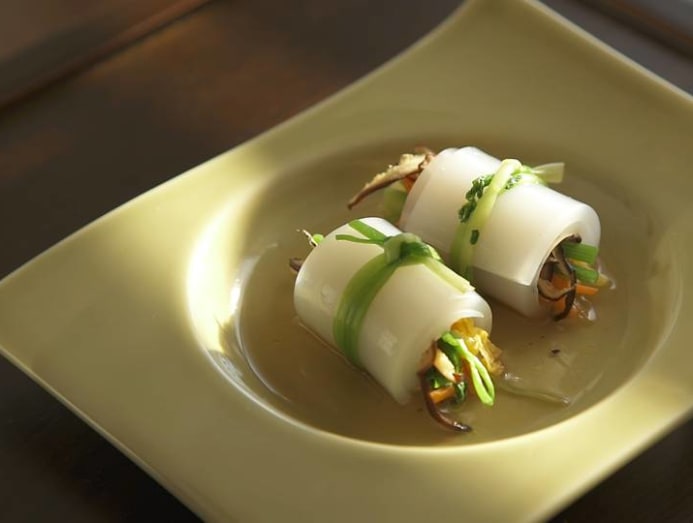 Few cuisines are as focused on the seasonality of ingredients as temple food is – vegetables are used only at the peak of their flavour, which explains why menus are planned around what's available. Another key principle of cooking temple food is to add as little as possible to a dish – when seasonings are used minimally, the original flavour of fresh ingredients can then be appreciated fully.
Kim was trained by a leading master of temple food – Venerable Seonjae of the Jogye Order, who taught her infinitely more than just culinary techniques. "Venerable Seonjae told me once that those who cook need to be mindful of the people who eat their food. I completely agree," said Kim.
Adapted from the series Remarkable Living. Watch full episodes on CNA, every Sunday at 7pm.